On February 10-11, 2010, Walt Disney World honored families from across the United States for their volunteer efforts in their communities.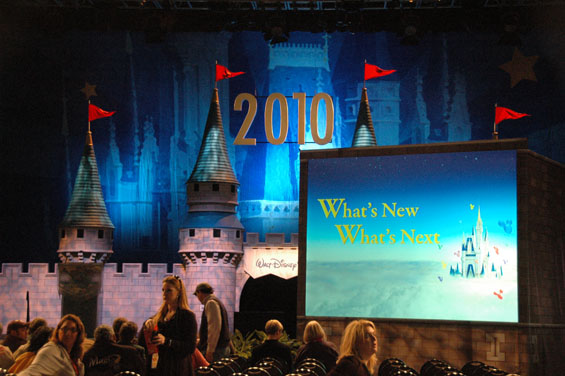 The celebration started on Thursday with Meg Crofton, President of Walt Disney World Resorts, releasing exciting details of some changes coming up at Walt Disney World, Disney Cruise Line, and ESPN Wide World of Sports.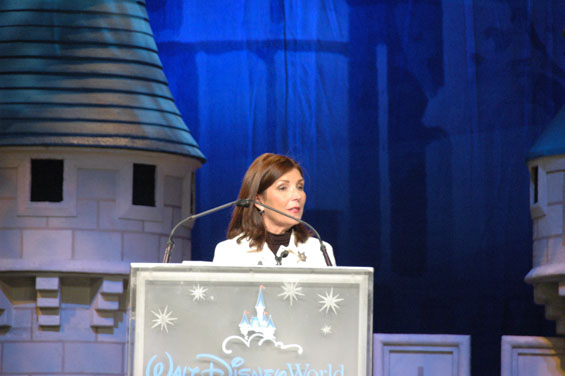 Executives at Walt Disney World released new details on exciting additions coming to Walt Disney World Resort, Disney Cruise Line and the newly renamed ESPN Wide World of Sports.
The Fantasyland Expansion is projected to start late in 2010. This will be a 3 year construction project that will be well worth the wait.
Guests will be able to be part of their favorite Disney fairy tales. Within Fantasyland Forest the princesses will all have their own themed village.  Cinderella will have her own country chateau.  Children can share a dance or train to be a Royal Knight in the cottage.  You will be able to party with Sleeping Beauty in her Briar Rose Cottage. Aurora will be celebrating her Sweet 16 Birthday party. Belle will offer storytelling in her castle as you feel like you are transported to Beast's Castle.
Disney also plans several new restaurants, the Be our Guest restaurant and Gaston's Tavern.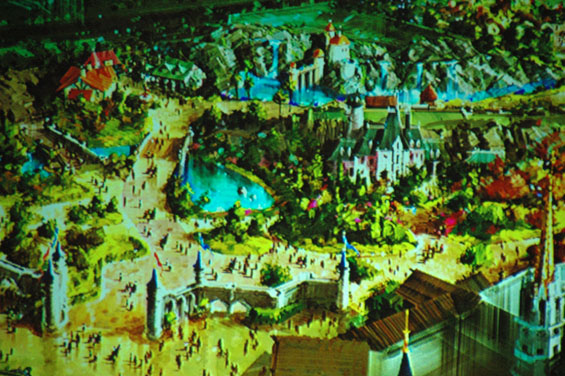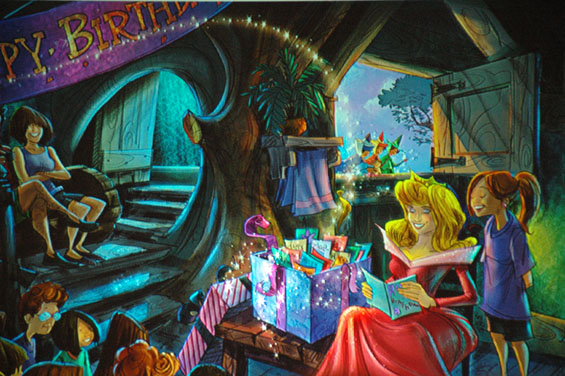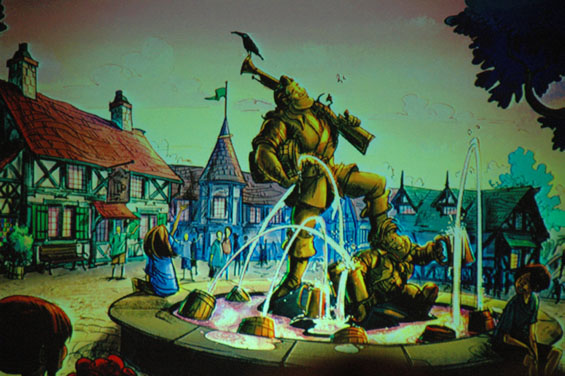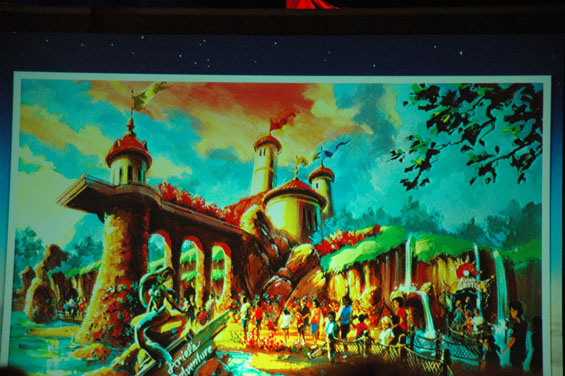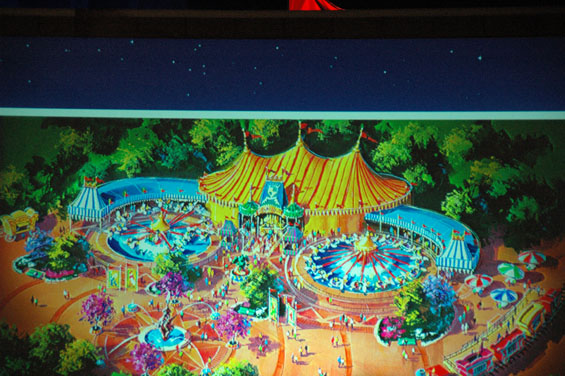 Disney also announced Summer Nightastic.  The exciting news is that the Main Street Electrical Parade will be returning to Magic Kingdom for a limited run. Also look for changes at Disney's Hollywood Studios Tower of Terror.  They have a new drop sequence planned for this favorite. Magic Kingdom will also be receiving new fireworks.  There will be something for everyone this summer!
Thursday had Corey and I at a press conference celebrating Volunteerism at Epcot.  Disney had invited over 100 families that had done volunteer activities in their communities.  We learned that over 600,000 people have volunteered or signed up for volunteer projects in their communities.
The highlight of the conference was the world record sculpture of canned goods.  The sculpture contained 115,000 cans. The canned goods will be donated to food banks in several states.  Led by Ty Pennington, we were urged to "Move those balloons!"
It took Disney VoluntEars more than 500 man hours over four days to create the sculpture. It contained over 44 tons of food, everything from albacore tuna and apricot halves to spaghetti, stewed tomatoes and mixed vegetables. This will feed more than 70,000 needy people. This effort was recognized by Guinness World Records as the Largest Canned Food Sculpture ever created.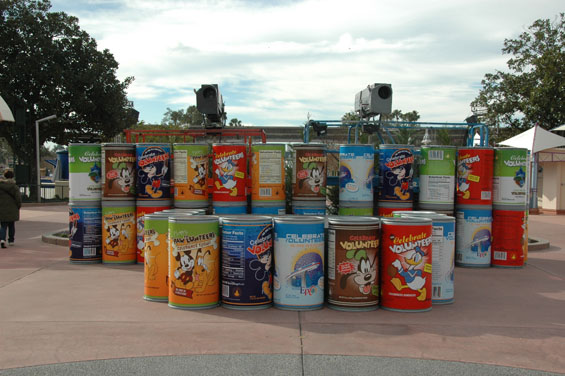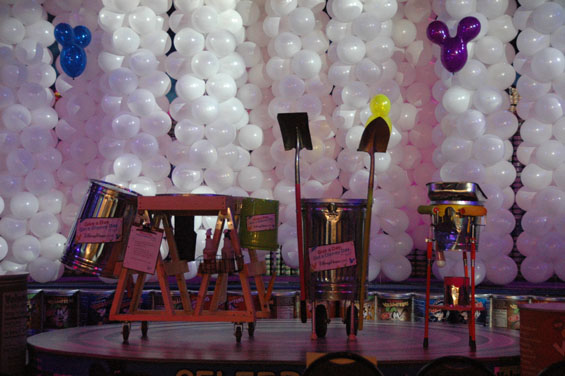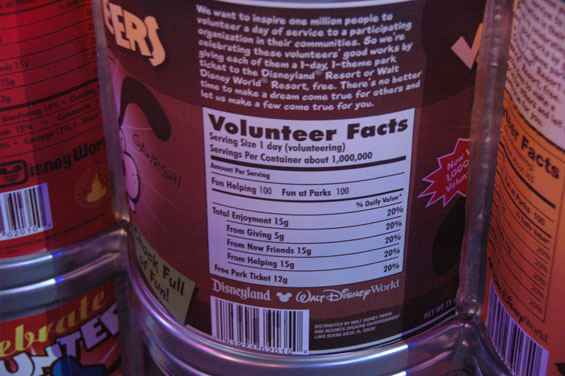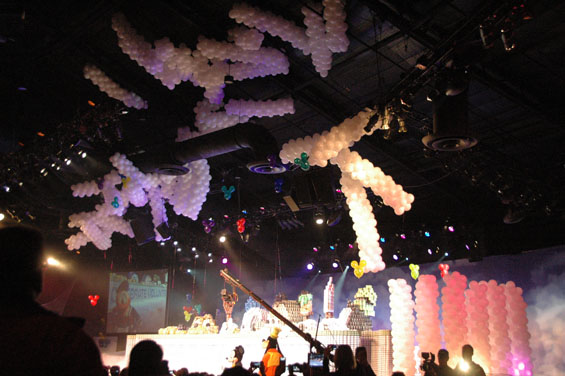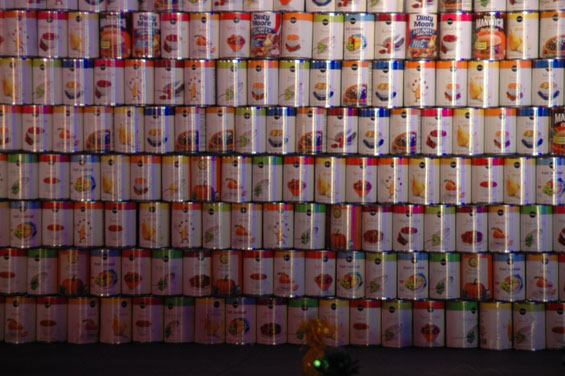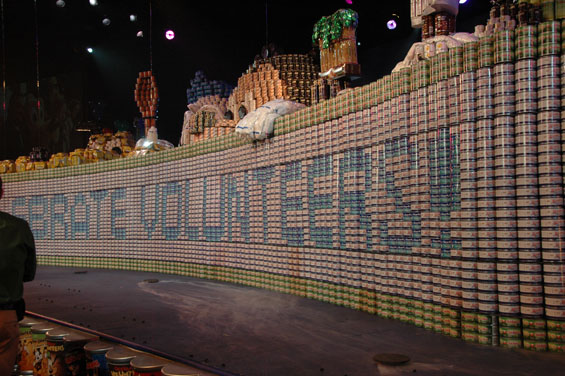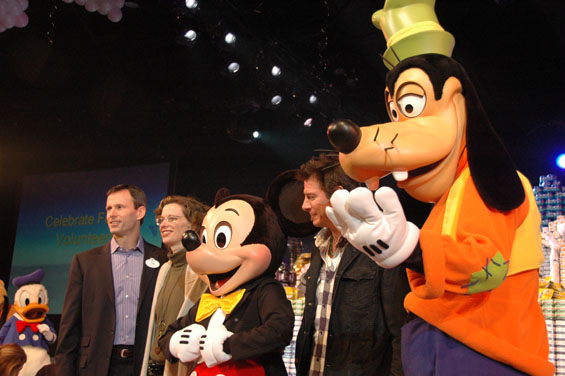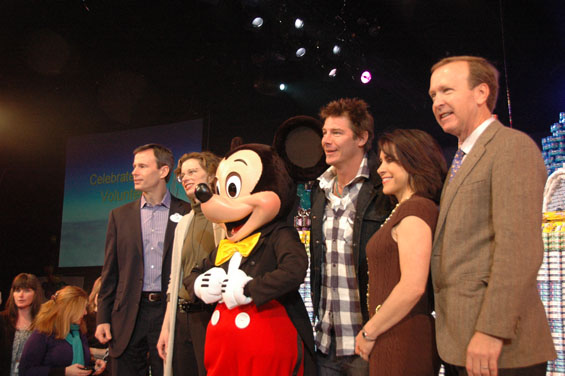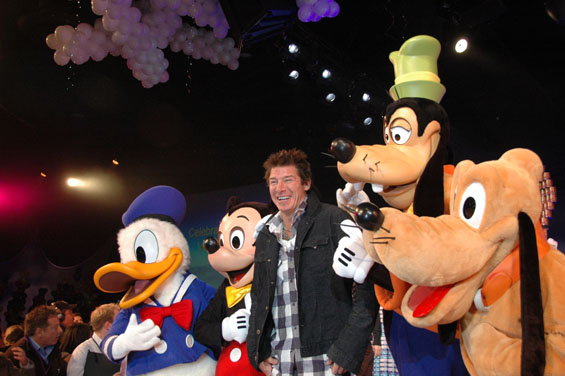 Tonight we partied under the stars at Epcot with the volunteers.  Disney does know how to throw a party! We danced to music provided by a great DJ before the performers took the stage.
All Star Weekend from Radio Disney was on stage first.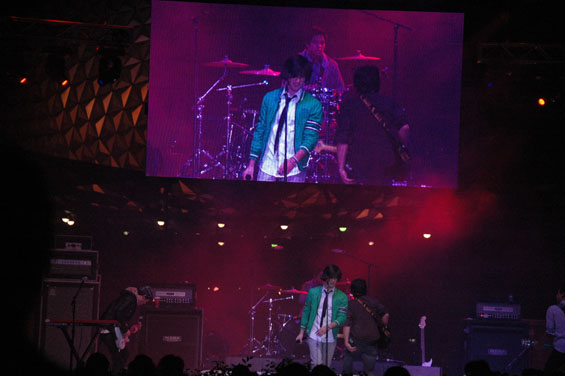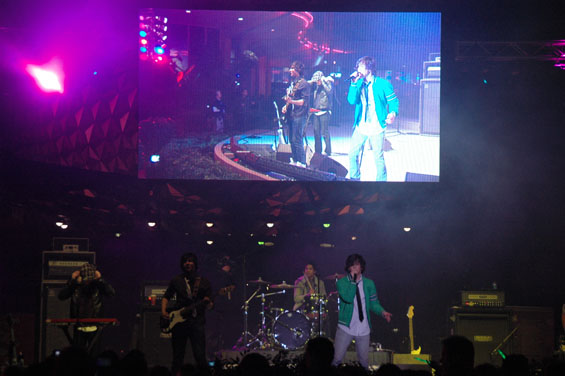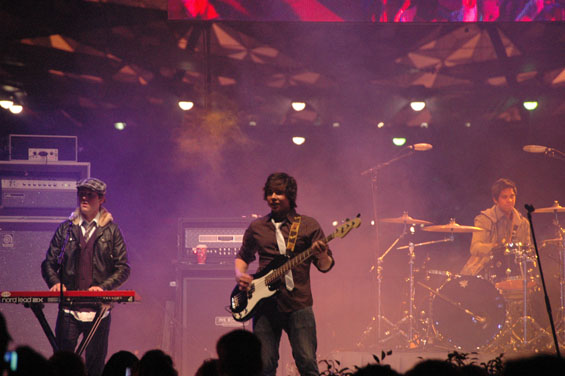 Robert Irvine from Dinner Impossible on Food TV made an appearance also.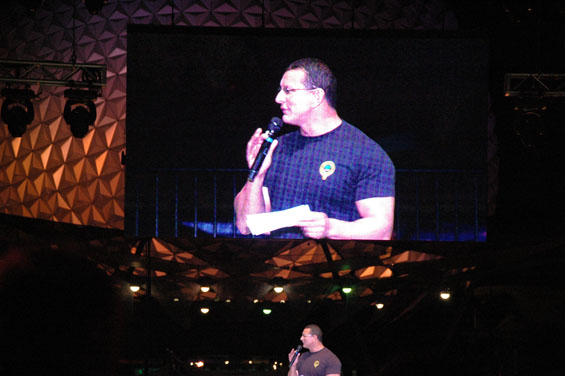 We were introduced to some of Disney's young stars. Demi Lovato and Joe Jonas debuted their new song for "Friends for Change."  The kids in the crowd were yelling and screaming.  Many of the adults were waving their lights back and forth during the concert. If you didn't come away inspired to volunteer I don't know what would work.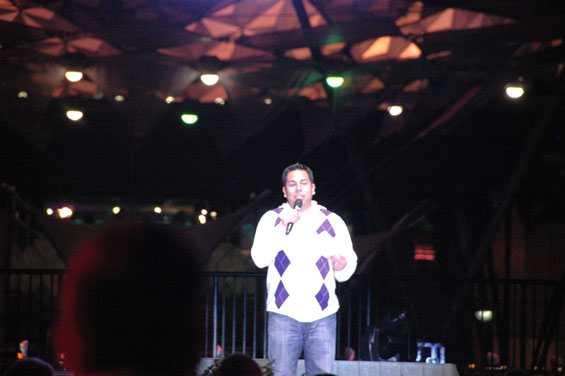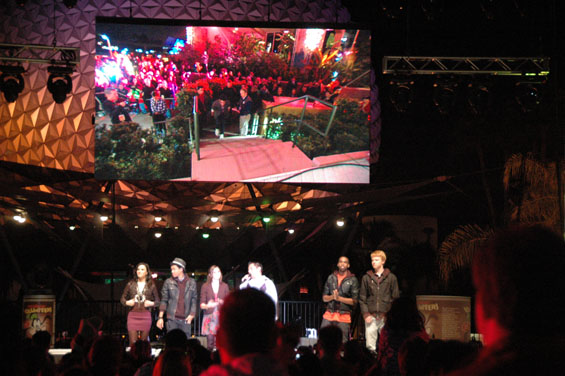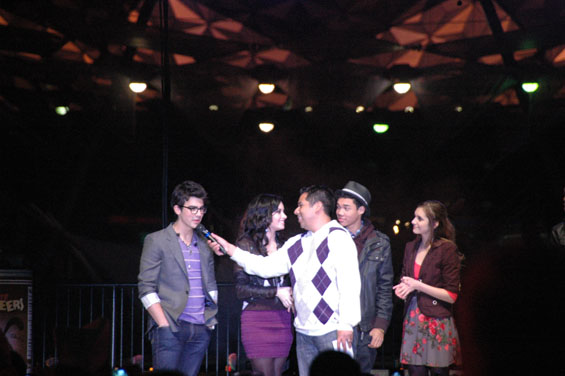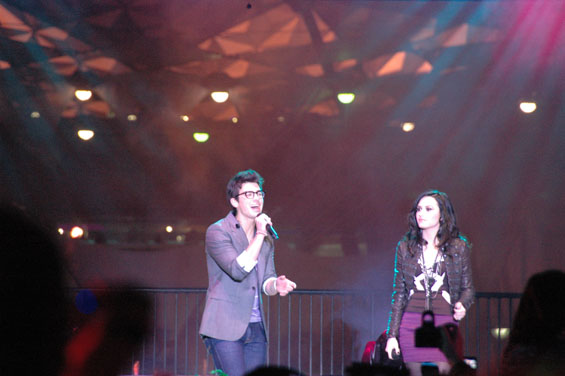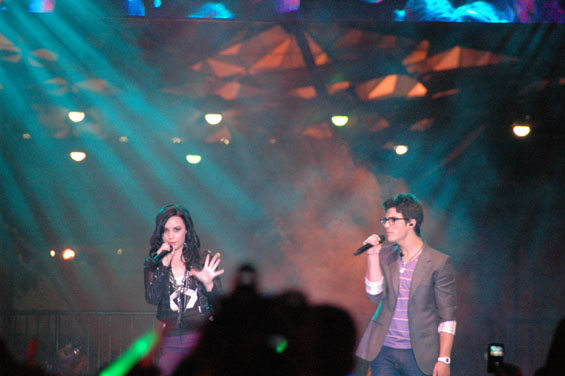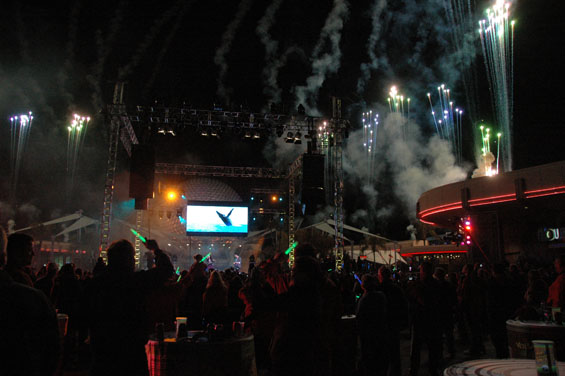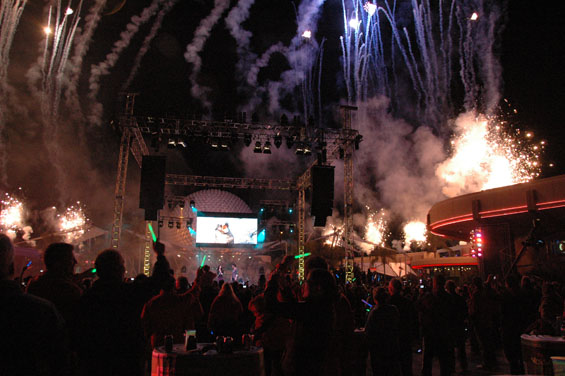 There were a lot of special magical moments over the last several days.  I would like to thank Walt Disney World for their hospitality.  Please consider taking part in a volunteer activity in your community! It really does make a difference.
Become a friend on my Facebook page
Category: Disney World