Drew Brees, the quarterback for the New Orleans Saints visited the Magic Kingdom at Walt Disney World for a special parade today.  The New Orleans Saints are the 2010 Super Bowl Champions.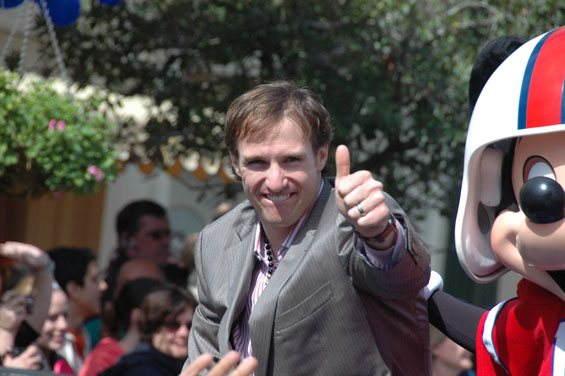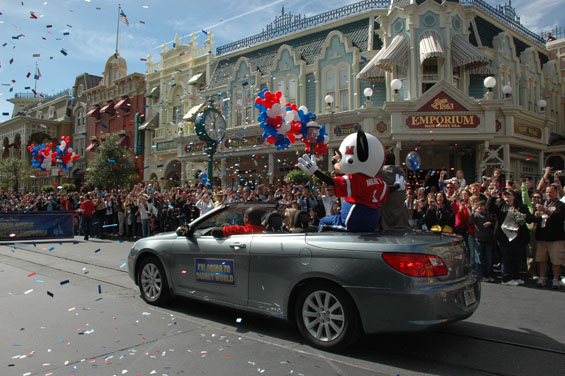 I sure you have heard that phrase, "Now that you have won the Super Bowl, where are you going?"  Today Drew was at Magic Kingdom for a special parade.  The streets with lined with Saints fans. The cast members were engaging the crowds in cheers. Our part of the street wasn't yelling the loudest so the cast members kept trying to get us to scream louder.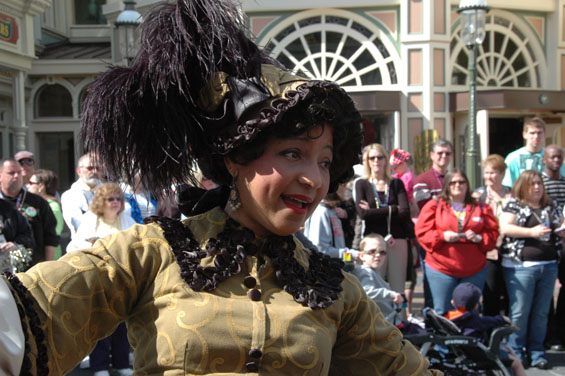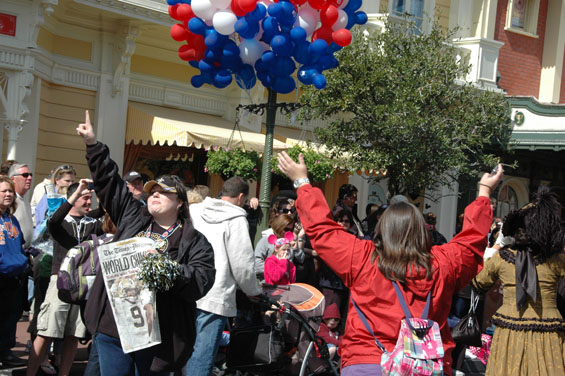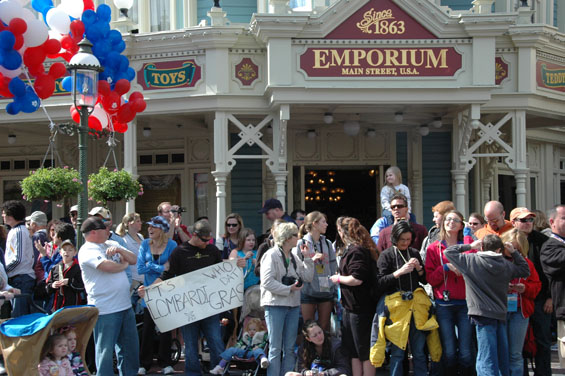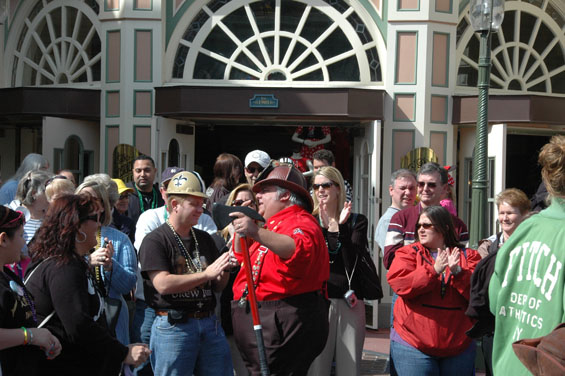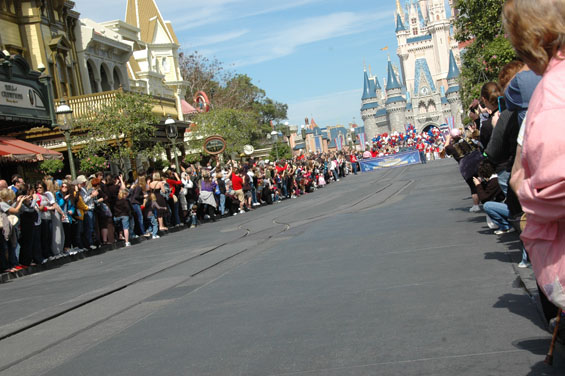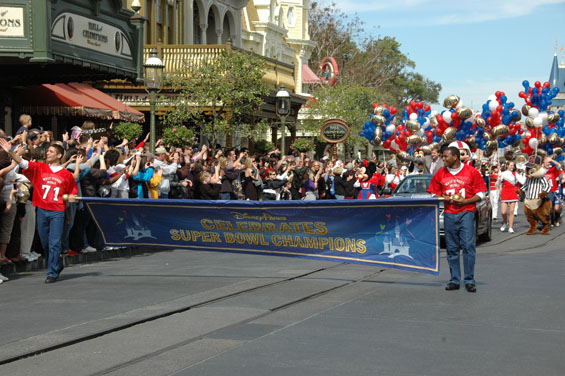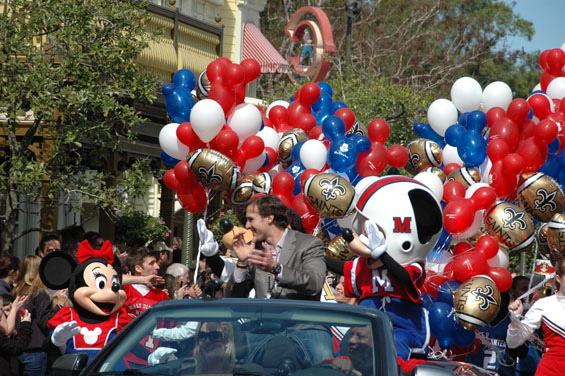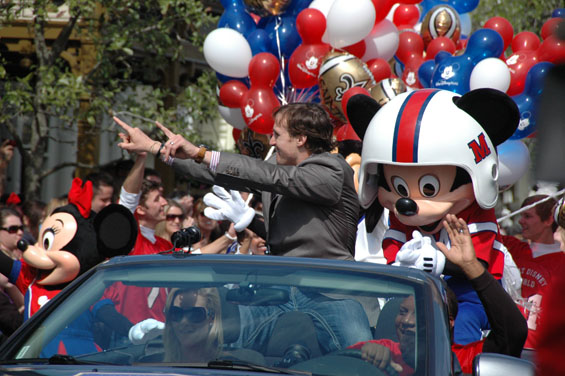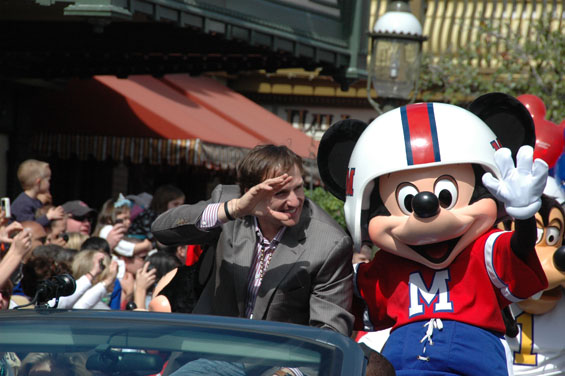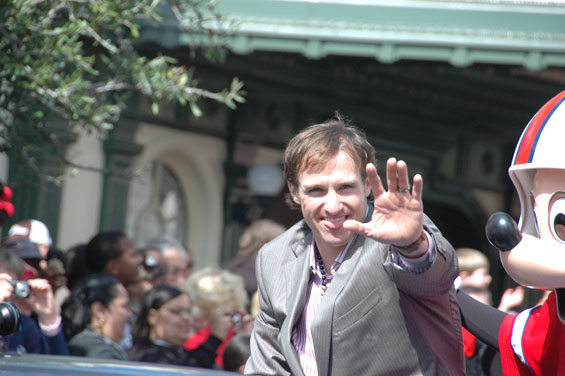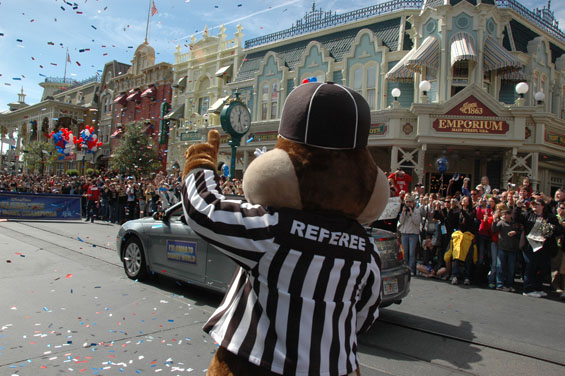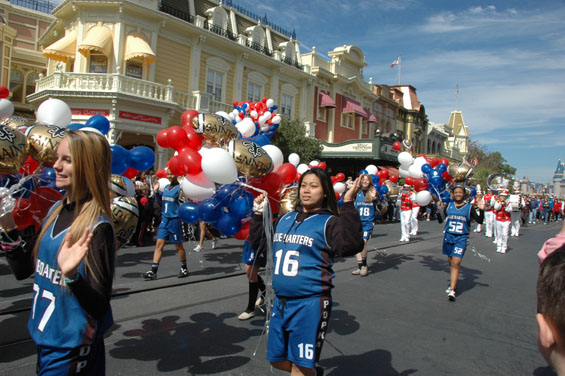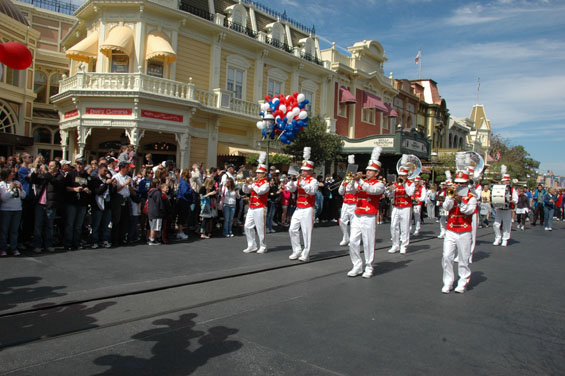 All too quickly the parade passed by.  I am sure there were many many Saints fans that were very happy today.  Congratulations to the New Orleans Saints for winning the 2010 Super Bowl!
Become a friend on my Facebook page
Category: Disney World