Take twelve college students, Tiara Todd as chaperone, two off-site rental condos, a minivan, and a "hamster-mobile", mix them all together for one alternative experience to Central Florida.  Let me back up a second – this was no normal vacation trip.  This time, I was leading a group of college students on a week-long "alternative break" trip to work at Give Kids The World Village.  So how do you handle the first day of your trip to the Village when one of the students remarks… "Ummmm, yeah, I don't really like kids?" You'll just have to read on below the break to see…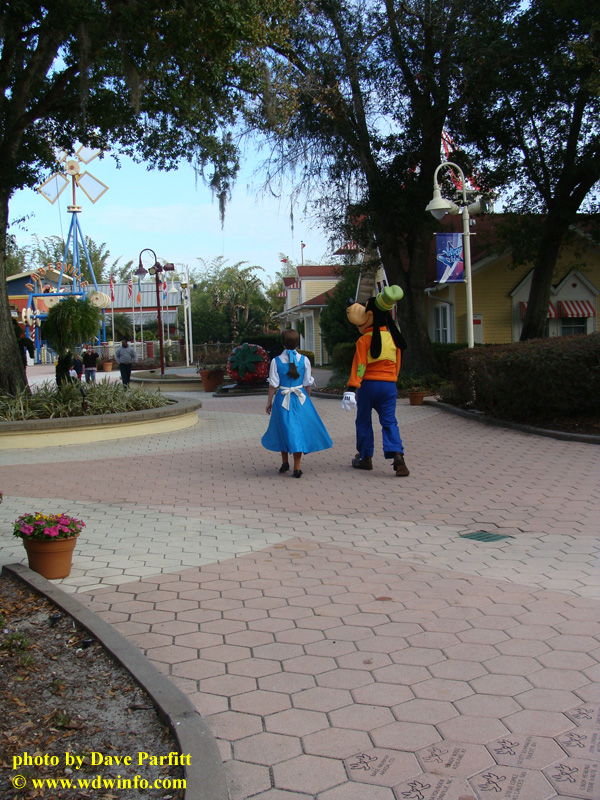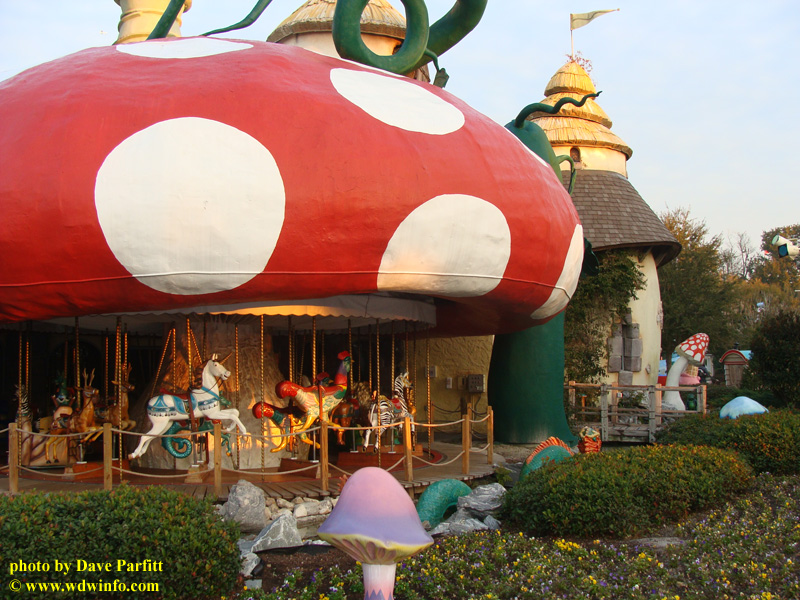 January 10-16, 2010, a group of 12 college students descended upon Orlando for their last week of break before the spring semester started.  However, these students were not playing all day at the many theme parks in the area.  Instead, they worked two shifts a day at Give Kids The World (GKTW).  I admit I had apprehensions before the trip started.  For one week I would be away from my family living and working with college students I had only met twice previously, a co-leader Todd who I didn't know all that well, in houses I had never seen – I was definitely pushed out of my comfort zone.  However, I rolled with it.  The students arrived on Sunday afternoon.  Their flights came in within two hours of each other, and we had to figure out how to transport 12 students plus luggage in a 7 person minivan and sub-compact Kia Soul (you know, the car the hamsters drive around in the ads… hence, the "hamster-mobile").  At this point I realized what a great bunch of easy going and flexible students I had.  They introduced themselves to each other, crammed into the vehicles, put luggage on laps, and headed down the road to our villas.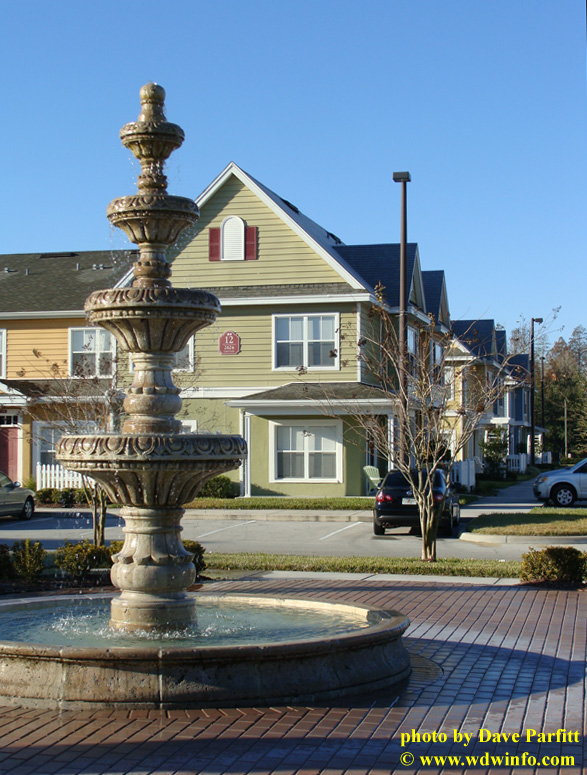 Families staying at GKTW Village are known as Wish Families, and over the course of the week, my students met and worked with many different Wish Families in their various shifts at the Village.  Students served meals to families in the Gingerbread House, made banana splits and milkshakes in the Ice Cream Palace, and delivered continental breakfast, sandwiches for lunch, and pizza dinners on a special cart.  In addition to serving food, the students participated in all sorts of entertainment activities in the Village including: providing train rides, taking photos with Disney, Universal, and SeaWorld characters, giving makeovers to children in the spa, and playing with kids and locating stars in the Castle of Miracles.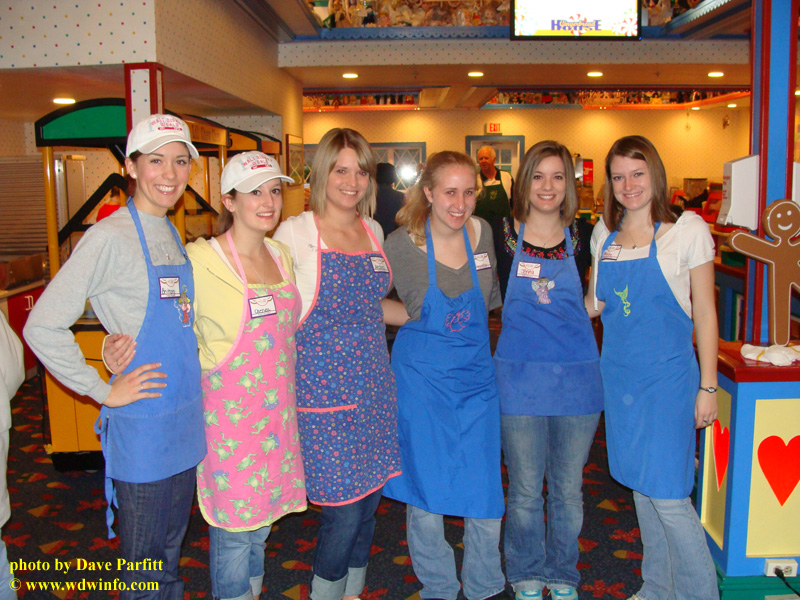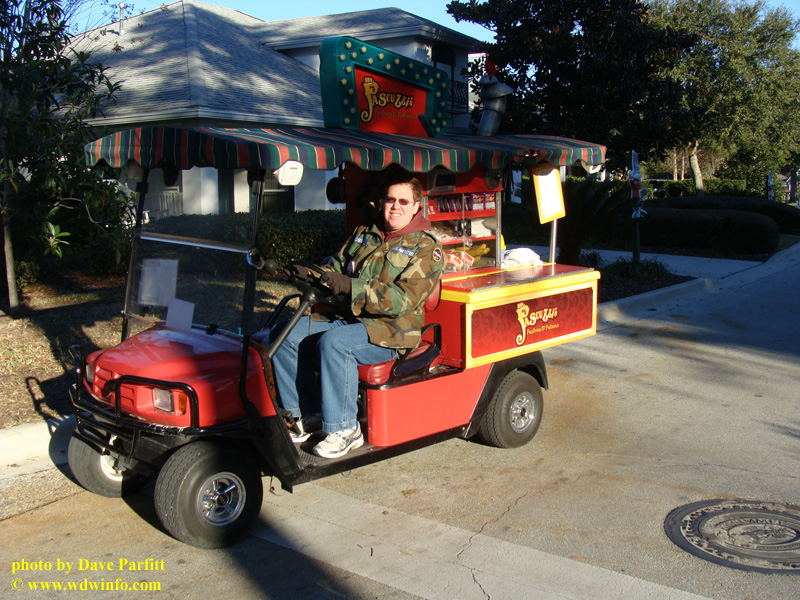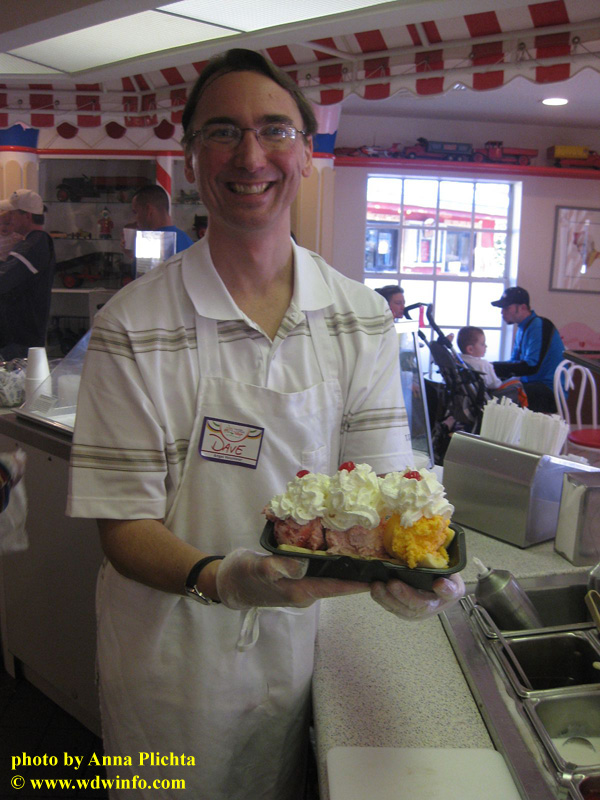 In the evening, students helped in the Kids' Night Out Program.  Wish Families drop their children off who are then paired with a volunteer for the evening.  On the drive to the Village our first evening, my students were buzzing with excitement for one-on-one interaction with the Wish children until a voice from the back says, "So… what's the deal with this Kids' Night Out?  Because… um… I don't really like kids."
What?!?  You don't like kids???  Did you see the name of the Village when you signed up for the trip?  Did you notice the organization has the word "kids" prominently in its name?  Perhaps you misunderstood – perhaps you thought it was Give CATS The World instead of Give Kids The World?  Oh my, how was this going to go?  I give the student credit for honesty.  She was a straight-shooter who needed more volunteer experience on her resume, and this program worked into her schedule.  We checked in for Kids' Night Out at the Village, received our orientation, and learned every volunteer will not necessarily be paired with a child.  It depends on how many Wish Families attend the program, and the child's choice of buddy for the night.  My student was visibly relieved, and hid in the back of the group as children began to arrive and checked in for the evening.  Alas, there was nowhere to hide, a child stepped up and pointed directly at my student.  "I want her for my buddy!"  For someone that didn't like kids, my student did fantastic.  They played billiards, gabbed at dinner, and enjoyed the evening show.  I was relieved… and proud… but mostly relieved.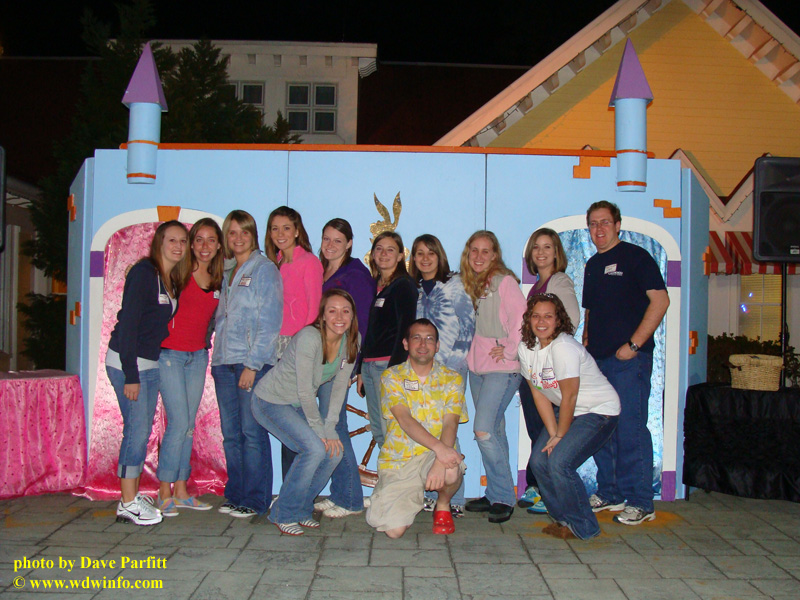 The evening activities were a favorite with the students because they had 3-4 hours of direct interaction with the Wish Families.
My students received pies in their faces during the Safari Double Dare show,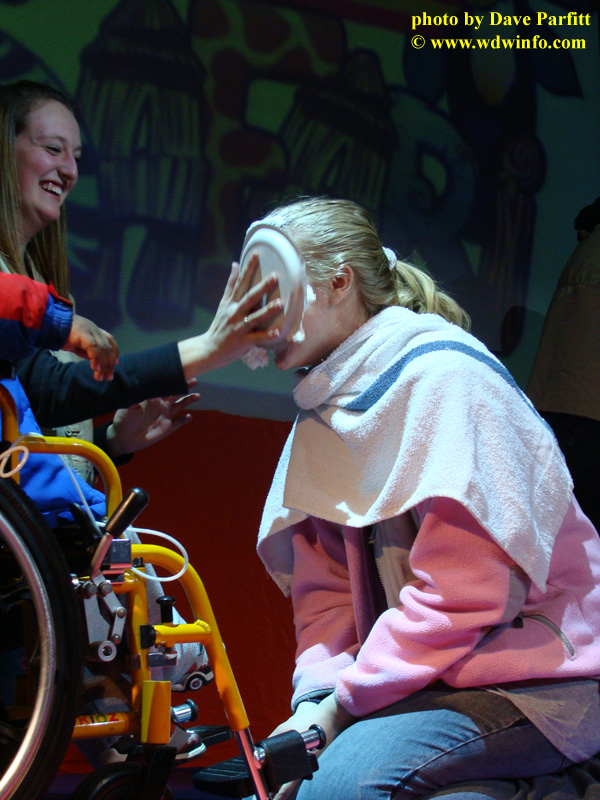 danced with kids during the evening parties,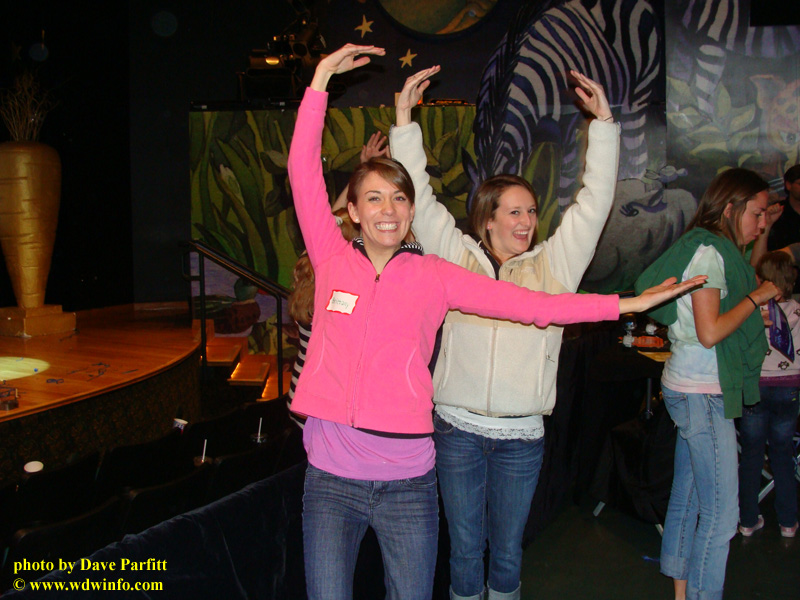 played life-size games of connect four, checkers, and jenga,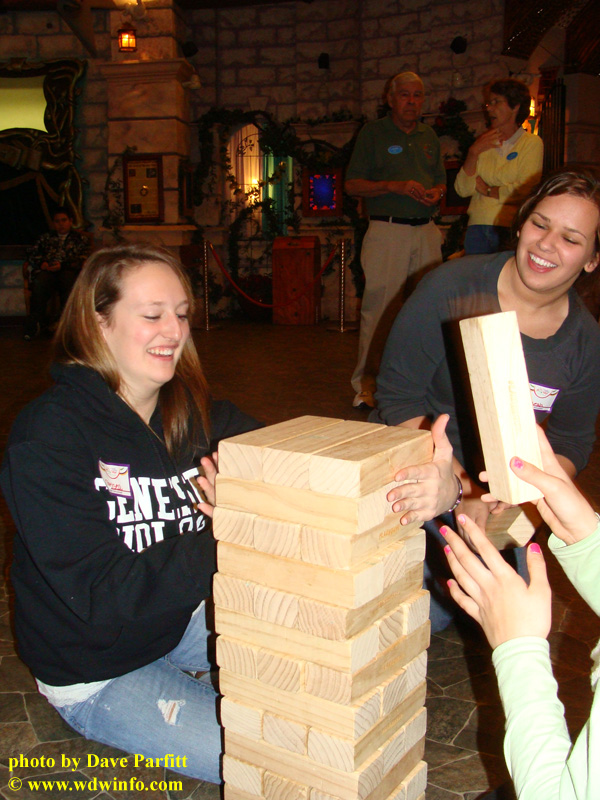 and were enthusiastic participants in the Pirate and Princess Party and Magic Show.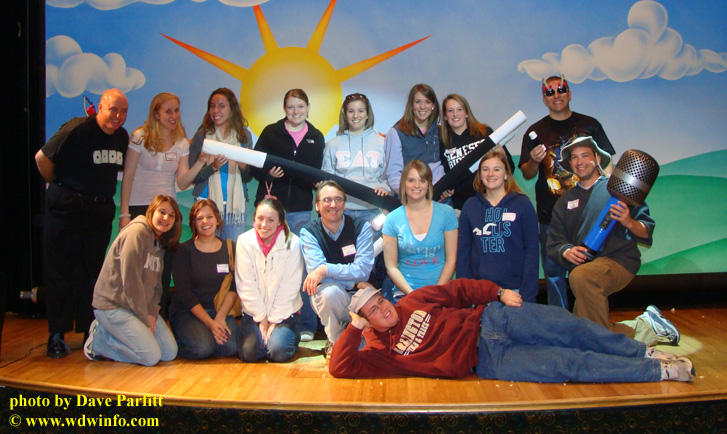 By the end of the week, the children had gotten to know the students (and vice versa).  The students wouldn't think of not attending one of the evening activities because they knew their buddy was waiting them.  On Friday, our final day, children ran up to the students giving great big hugs.
It was not all work for the students, there was play time as well.  They enjoyed hanging out by the pool and hot tub back at the Villa.  They walked to the restaurants and mini golf just outside of the Villa, and a couple nights students even went dancing at Universal CityWalk.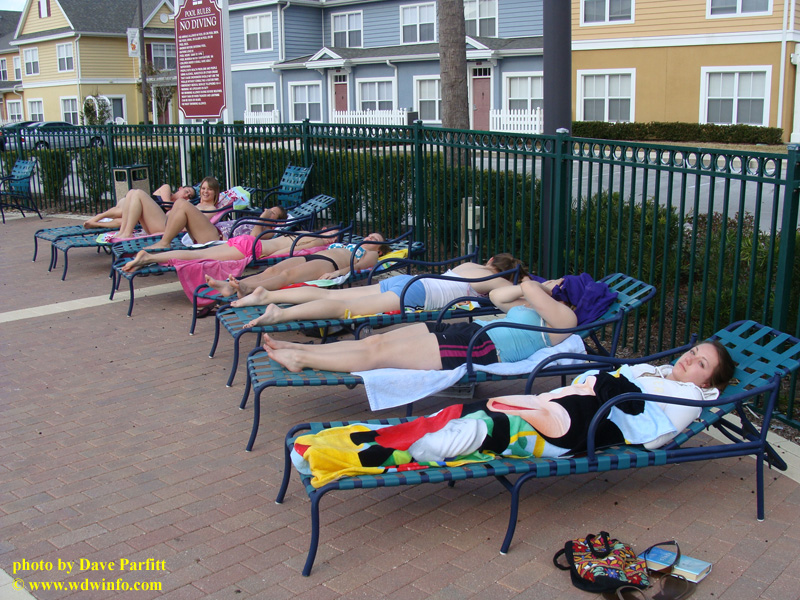 Thursday our shift was done at noon, and we took the group to the Magic Kingdom.  This was a new experience, leading such a large group around a theme park.  All of the students had been there before, but for some of them not been since they were very, very young.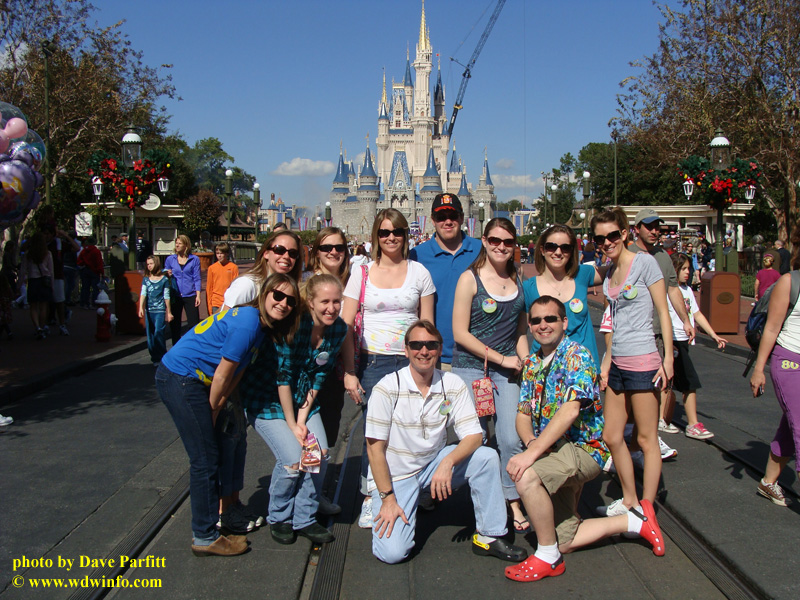 We arrived at the Magic Kingdom by 1:30 pm, bought tickets, took the monorail over to the entrance, and started our tour.  Todd and I guided them around the park to hit the headline attractions.  We rode Space Mountain, it's a small world, The Haunted Mansion, Big Thunder Mountain Railroad, and Pirates of the Caribbean.  After Pirates, it was 4:45 pm, we turned the students loose to do their own thing, and agreed to meet up again to watch SpectroMagic and Wishes together.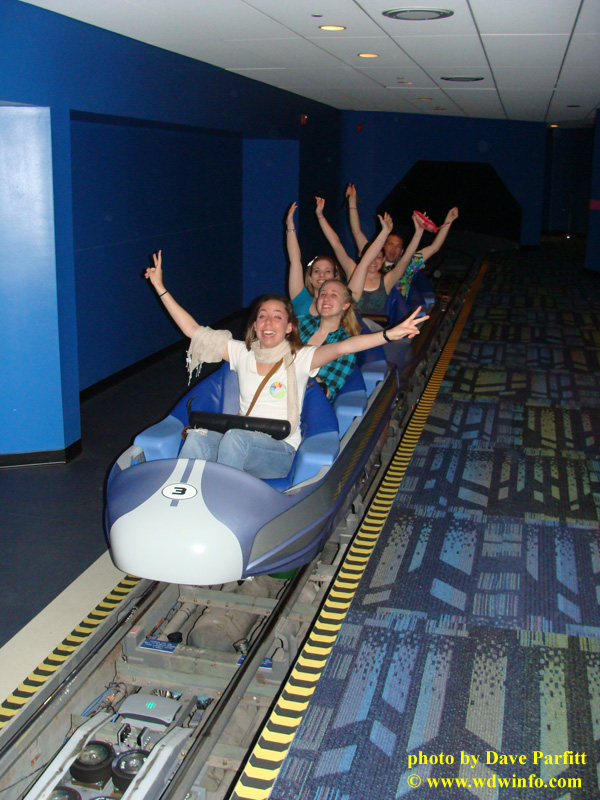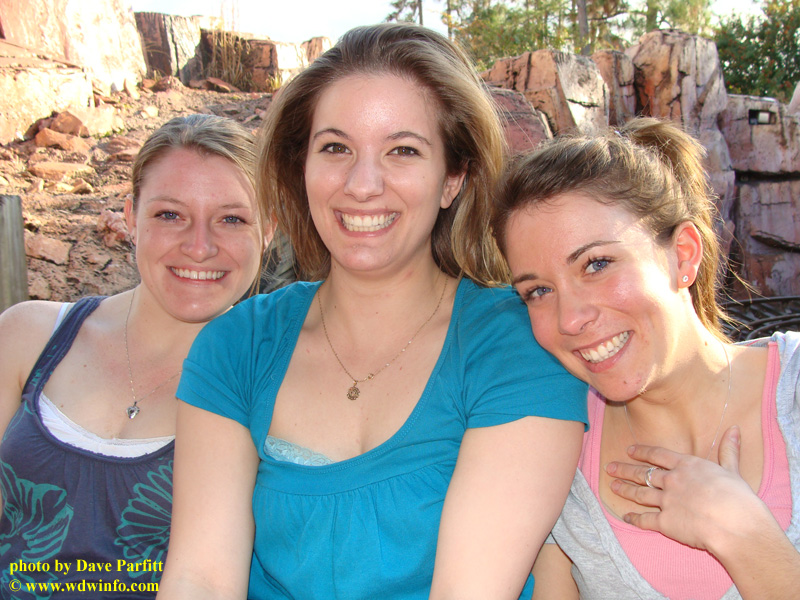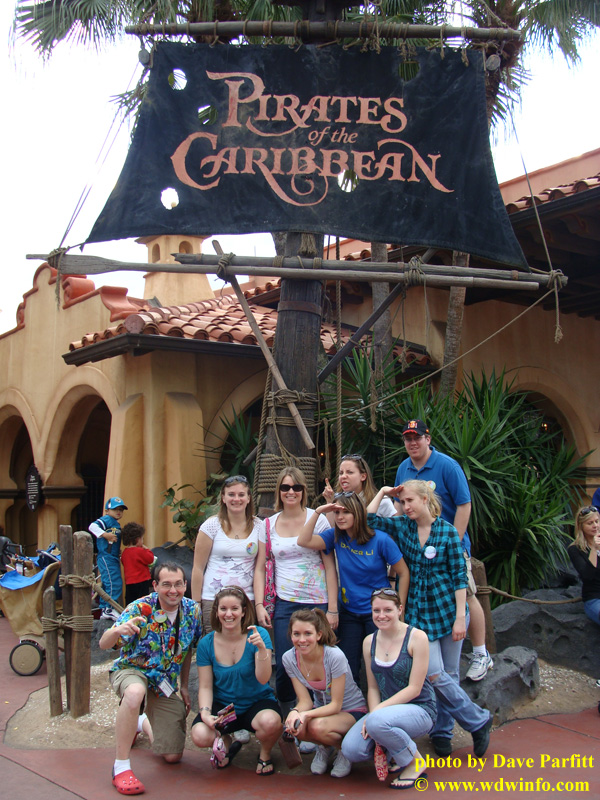 Once the sun set, the temperature dropped quickly due to the record cold snap gripping Florida.  I bought hot chocolate for everyone, and we huddled together to take in the SpectroMagic parade.  This is my favorite of all Disney parades, and it was a treat to experience it through the student's fresh eyes.  They were mesmerized by the floats, and oooohhhhed and aaaahhhhed when the lights changed from color to white.  After SpectroMagic, it was a short wait for the Wishes fireworks display to start.  I admit it, I'm a sucker for this fireworks show.  I enjoy it more than any other on Disney property.  I know IllumiNations at Epcot gets a lot of attention, but, for me, I like to hear Jiminy Cricket reminding us of the magical power of a wish.  That's when it hit me.  It made so much sense for our group to be watching this particular fireworks show after working all week with Wish Families and Wish Children at GKTW.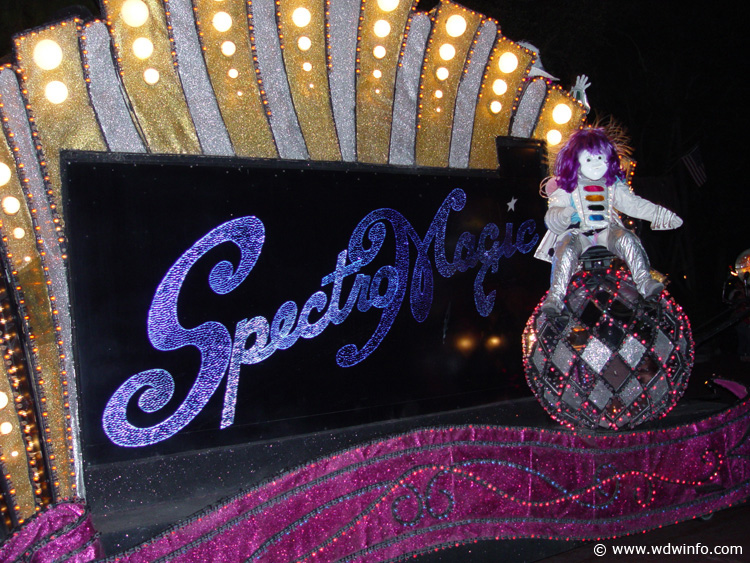 At the risk of being too sentimental, the show took on heightened meaning as I thought about the hopes and wishes of the families we met over the week.  Some of those families had probably seen this very same firework display, and, hopefully, during that one day, that one week, a wish had come true for them.  It may sound sappy, but I found myself wishing the week at GKTW would give those families we met the strength for all the life challenges they faced when they returned home.  As the show ended, I turned to my students to gather everyone up to leave, and noticed more than one wiping their eyes.  Maybe I wasn't the only one who was having these thoughts during the show.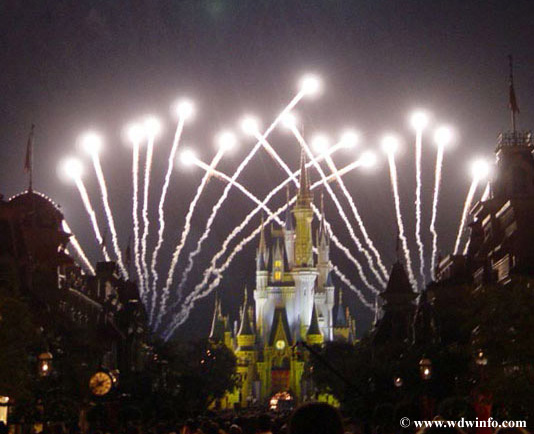 Oh, and what about the student who didn't like kids, you ask?  Well… she didn't come along to the Magic Kingdom – apparently she caught word there might be children in the park.  Seriously though, this alternative break trip exceeded all of my expectations.  I had a great group of students, it was wonderful spending so much time at GKTW, and helping families on their Wish trip was the most magical part of all.
Category: Disney World