If you are looking to do something different the next time you visit Disney's Hollywood Studios I have a suggestion for you. Take some time to enjoy the Magic of Animation and the Animation Academy.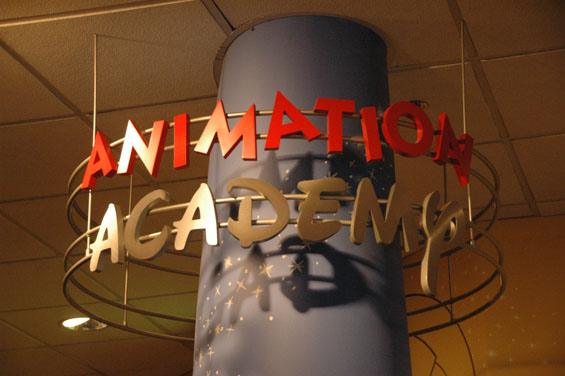 One of the reasons that I love Walt Disney World is all of the unique things you can see or do if you aren't into the rides.
I am lucky that I am at the theme parks quite often.  Every time I go I always try to do something I have never done before.
I have spent my entire life thinking I cannot draw.  That is why I got into computers since they had clip art you could use.  After sitting in on several sessions at the Animation Academy maybe there is hope for me yet with being an artist.
You start in the building by watch a short film about how they create and animate the characters in a movie.  After the movie you are free to play on the consoles they have or do a meet and greet with the characters from the movie UP.
Just don't miss the chance to learn to draw the different Disney characters at the Animation Academy.  The class is offered every 30 mins. You are seated at large tables with a piece of paper and a pencil.  No eraser in this class! People of all ages would enjoy this.  You don't know ahead of time who you will be drawing.  The teacher shows you how with simple shapes you can draw the character.  Who knew it was this simple?
The teacher stresses it doesn't have to perfect the first time you sketch it.  Just keep going over the lines till you feel you have it right. After you draw the image the teacher goes over his with colored pencils and it comes to life.  I was thrilled that I drew something that actually looked like the character.  I am not ready for prime time yet but I think I did okay.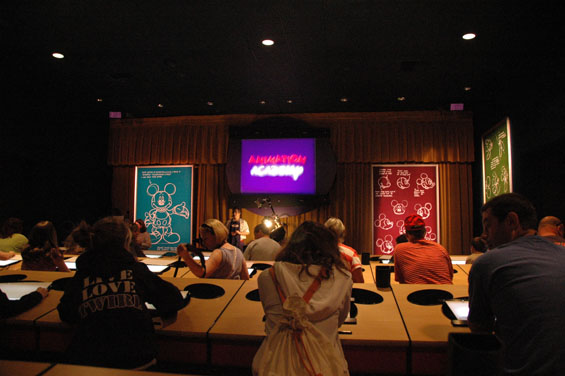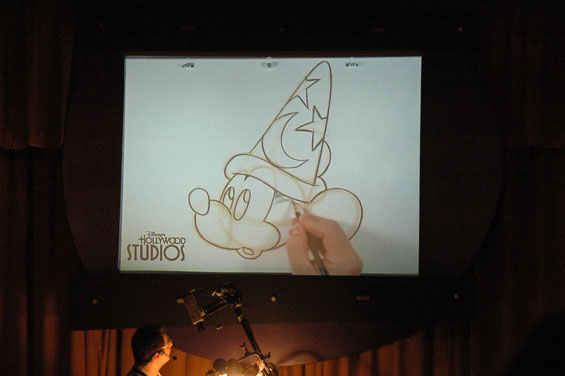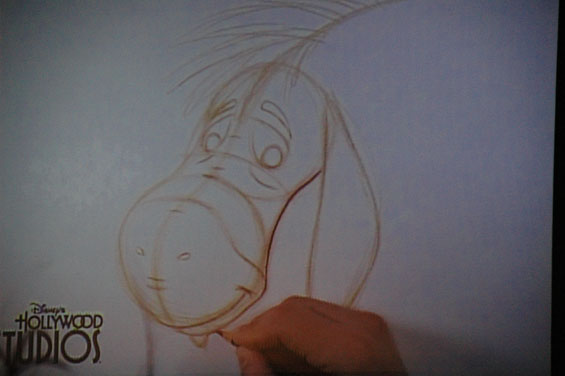 This one below is my drawing.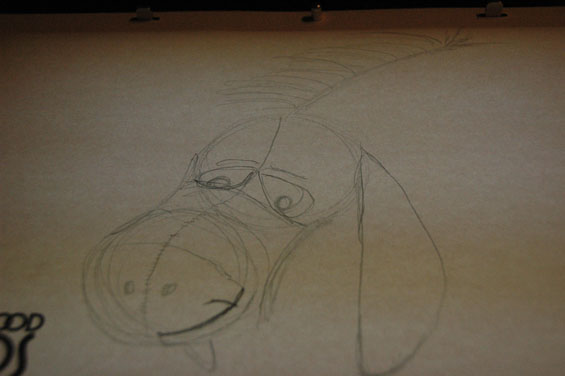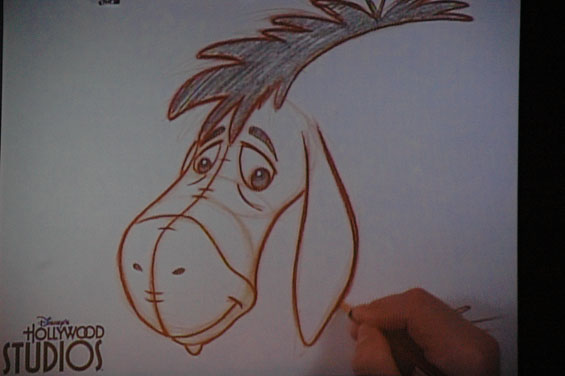 If you have time you could sit in on several classes.  It can get crowded with people waiting to take the class.  I wouldn't try to do it on a rainy day in the park or you might be waiting for a long time.
Try it next time you are at Disney's Hollywood Studios and let me know what you think.
Become a friend on my Facebook page
Category: Disney World, Universal Orlando