We're three weeks into January.  Did you make a New Year's Resolution this year?  Maybe you vowed to get in shape or exercise?  Maybe your sights were set a little higher… maybe you plan on using one of the races held at Walt Disney World such as the Princess Half Marathon, Muddy Buddy, Inaugural Wine & Dine Half Marathon, or next January's Goofy Race and a Half Challenge as motivation to get moving.  At Disney's Health and Fitness Expo held this past marathon weekend, I was able to speak with one of the invited clinic speakers, Mr. John Bingham.  Listen to my interview below to hear how running allowed a self-described short, fat trombone player to discover himself, and, if you are new to running, how you can find the "courage to start".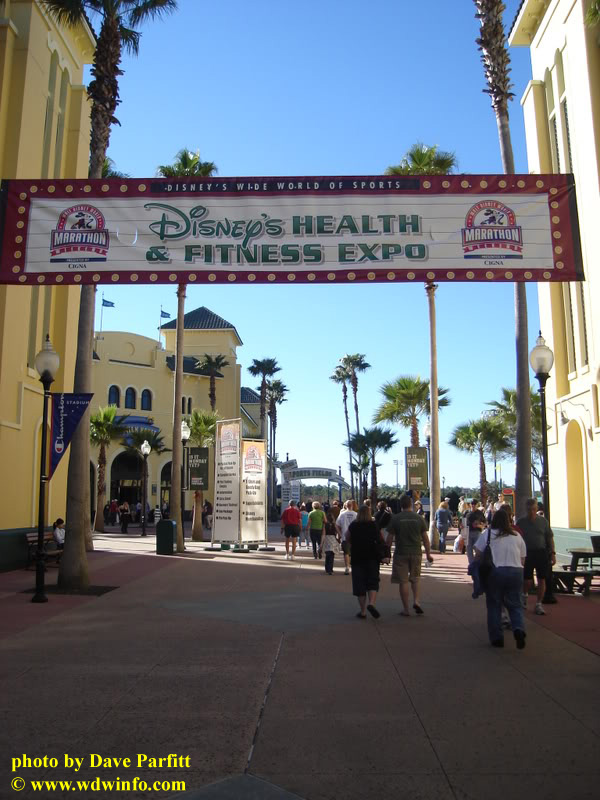 Click here to listen to the complete interview with John Bingham.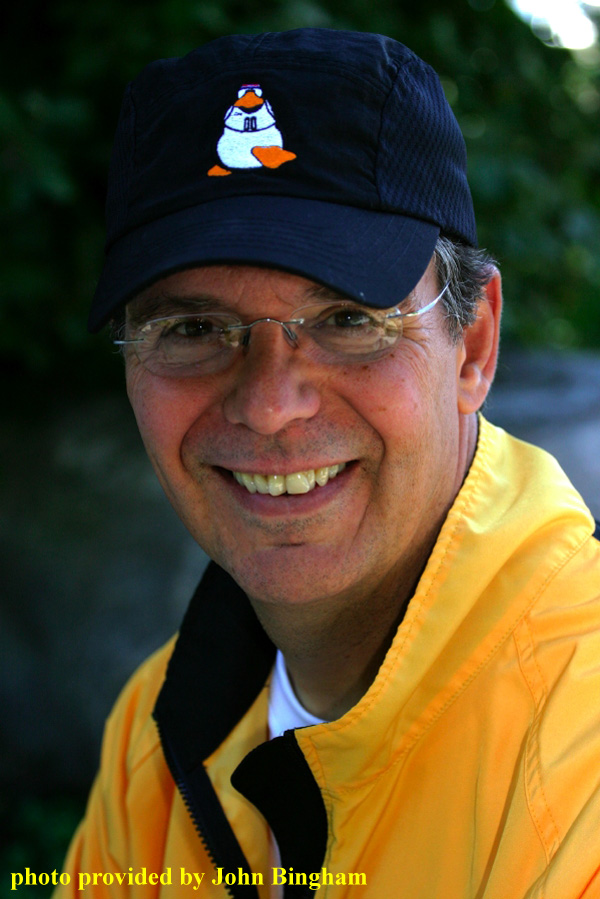 In addition to the races held during the Walt Disney World Marathon Weekend, one of the big events is Disney's Health and Fitness Expo held at the Wide World of Sports Complex.  The Expo has a number of vendors, guests, and celebrity speakers including John Bingham, one of the speakers who led a clinic.  John Bingham has been called the "Pied Piper" of the second running boom.  However, he is not the elite athlete one might expect.  John goes by the moniker "The Penguin".  He began running when 43 years old, weighed 240 pounds, and a heavy smoker and drinker.  After a few months of this increased activity, he felt good about himself, and glanced at his reflection when running by a plate glass window.  Instead of the lean athlete he envisioned, he saw a short, fat man waddling down the sidewalk, and the image of a penguin stuck in his mind.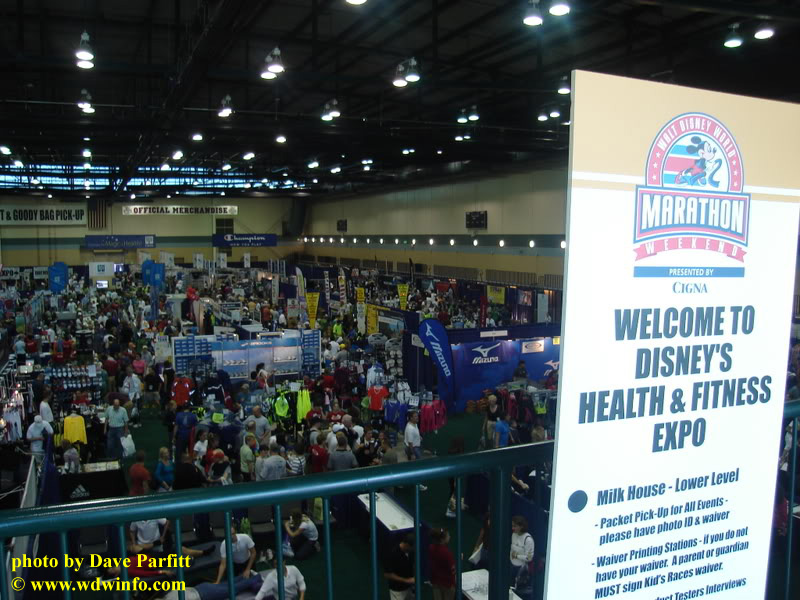 John embraced the Penguin identity, and continued transforming himself from a sedentary couch potato through walking and running.  His approach is from the point of view of someone never an athlete but, instead, a short, fat kid who played trombone.  John represents the "everyman" out there, and has become a model for people of all ages and abilities to find joy in walking, running, and racing.  John maintains that when starting to get in shape later in life, your goals and aspirations need to be realistic.  John has enjoyed discovering what his body could do – starting with his first run of less than 100 yards.  After finishing a marathon, someone commented it was a miracle he finished.  John replied, "the miracle isn't that I finished.  The miracle is that I had the courage to start."  He encourages everyone to start to lead a healthy lifestyle by taking wherever you are at this point in your life and commit to being more active.  When asked how to get started, John replies, "Get out of your house a couple days a week, wander around your neighborhood, look at your neighbor's garden, and get used to the idea that a couple of times a week you're going to move."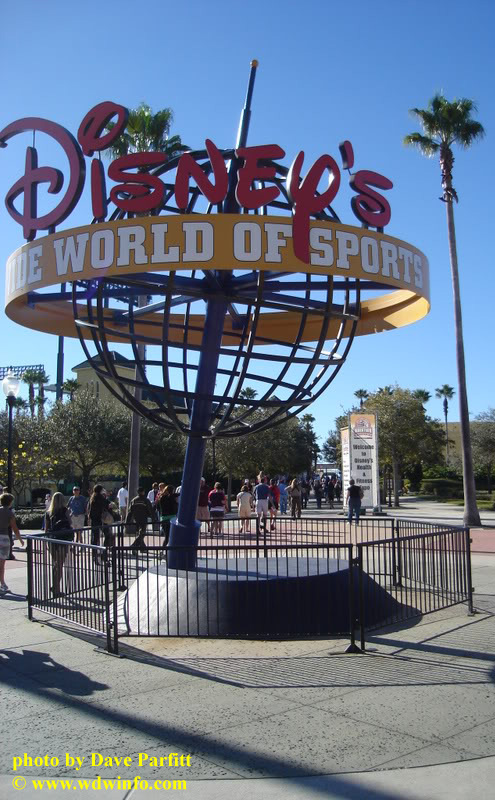 For those thinking of trying your first Disney race in the upcoming year John suggests two things: 1.) be patient with yourself and 2.) be gentle with yourself.  For example, he had been smoking, drinking, and overeating for years, and it takes time to get out of shape – incrementally a day at a time.  Therefore, it also takes time to get back in shape.  You are not going to turn it around in a week.  If you want to participate in the Walt Disney World Marathon next January, set intermediate goals to keep moving toward your ultimate goal.  Another good idea is to find a support group to help you with your training.  As far as the Disney races go, you'll find a great group of people training to run any Disney race on the WISH forum of the DISboards.  WISH stands for "We're Inspired to Stay Healthy", and in those forums you will find people of all abilities to support you in training for your race.  Once you make it to the starting line, John sees "no need for speed" during the Walt Disney World Marathon.  He encourages race participants to stay on the course as long as possible – get your money's worth.  He says, "it's Walt Disney World, we runners and walkers have the parks to ourselves.  Everyone else going to the theme park wants to stay in there as long as they possibly can."  So take John's advice, slow down, enjoy yourself, and I'll see you at the finish line.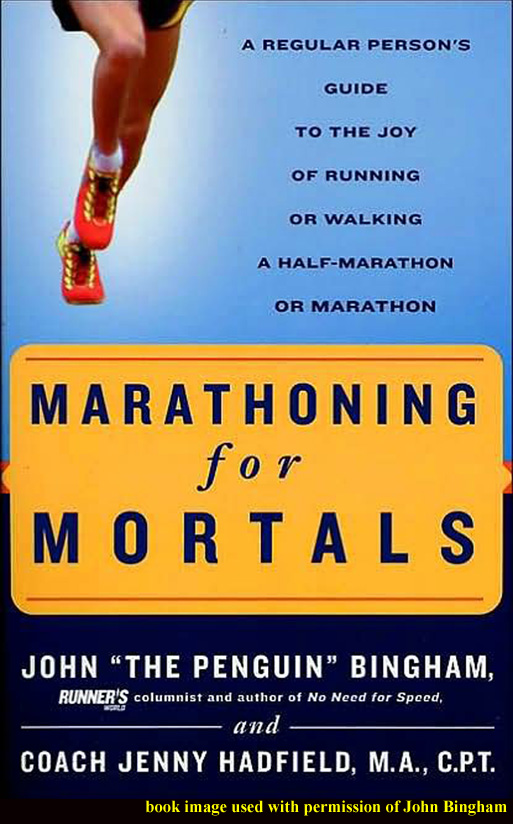 You can find out more about John Bingham's marathon training programs, books, and articles on www.johnbingham.com.  John is a runner and writer who has had a monthly column in Runner's World magazine since 1996.  In 2010, John left Runner's World to write and blog for Competitor Magazine.  He has also published a number of running books including: The Courage to Start: A Guide to Running for your Life (1999), No Need for Speed: A Beginner's Guide to the Joy of Running (2002), Marathoning for Mortals: A Regular Person's Guide to the Joy of Running or Walking a Full or Half Marathon (2003), and Running for Mortals: A Commonsense Plan for Changing Your Life With Running (2007).  In addition, John serves as the national spokesperson for the Leukemia and Lymphoma Society's Team in Training the official Race Beneficiary of the Walt Disney World Marathon.
Do you have plans to run one of the Disney races this year?  Are you inspired to tackle your first or maybe your 50th marathon?  Log on below with your DISBoards Username and Password and leave a comment to share your plans.
Category: Disney World