Update: New pictures Jan. 25, 2010.  The water is back in the moat, the scrim is up on the bottom part of the castle. See new pictures at the end of this blog.
Disney is sprucing up Cinderella Castle at Magic Kingdom. Of course I am always fascinated watching  Disney work their magic.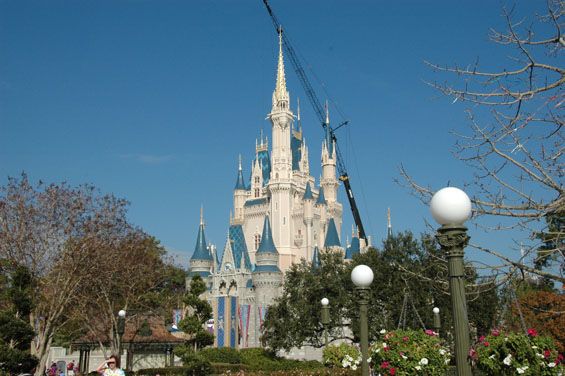 It's that time of year when they bring in the crane to remove the Ice lights off the castle. They will also be sprucing up the "bricks" on the front side of the castle.
They haven't started to put up the scaffolding or the painted scrim around the castle yet. They have drained the water in the moat around it though.  Imagine all the water gone in the park except for the Rivers of America. I never realized what a difference the water makes. Shrunken Ned's Junior Jungle Boats outside of the Jungle Cruise is closed since they drained the water.
I was talking with a cast member and he said the egrets are loving this.  Disney tried to get all the fish out of the water but there were still some left and the birds are loving it.  If you look closely at the picture the center bird has one in his mouth.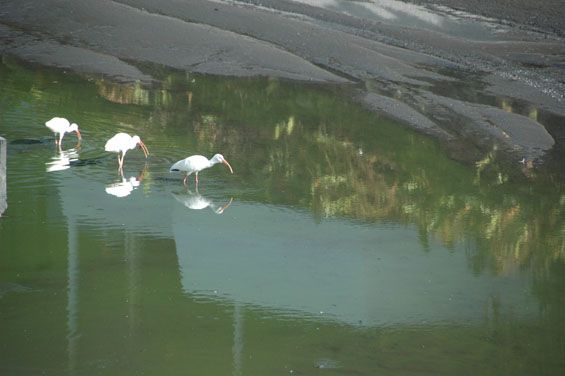 It was fascinating to see the stuff laying on the bottom of the moat.  If you ever wondered what happened to your Pirate sword when you dropped it off the bridge on Main Street you don't have to wonder anymore.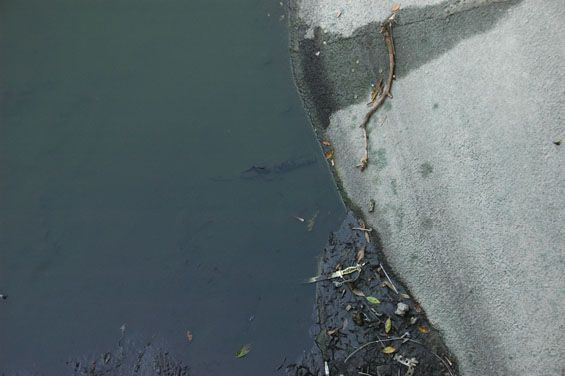 If you are concerned about the crane making your photos less than magical there are places to stand where you can get a good picture.  They do put the crane down at night for Wishes the fireworks show.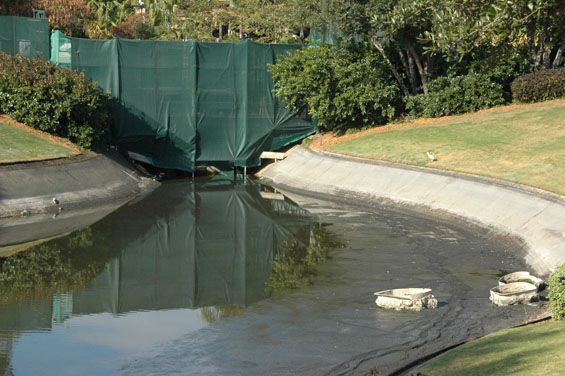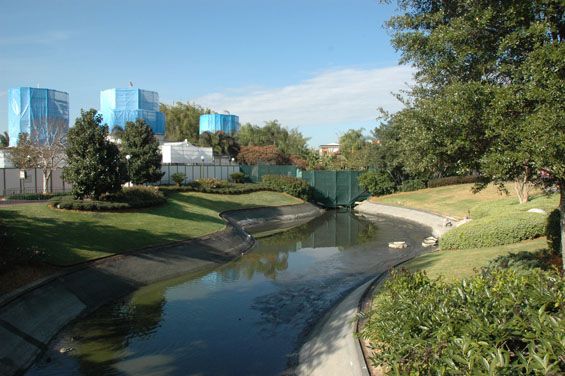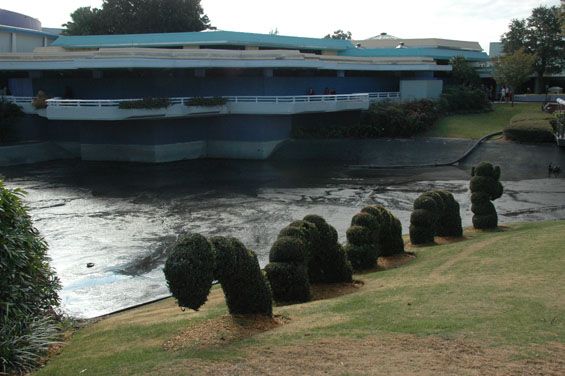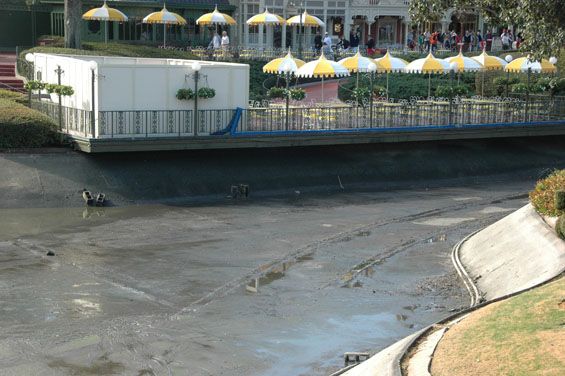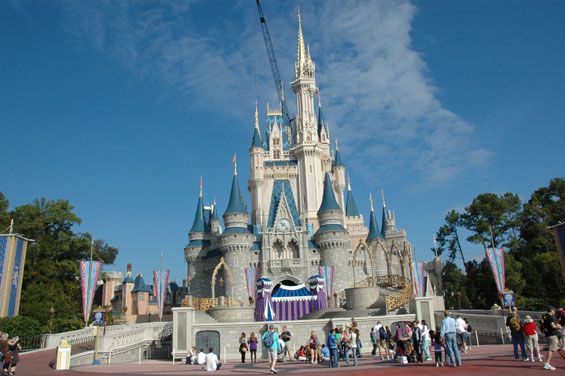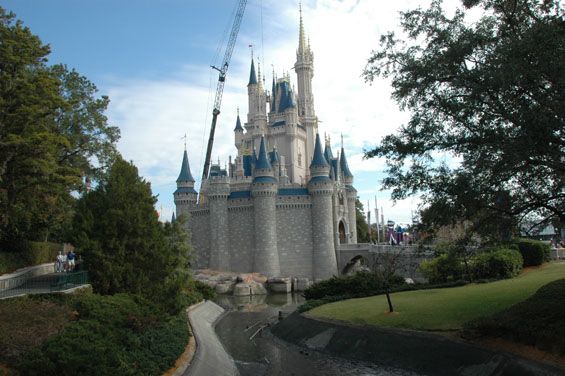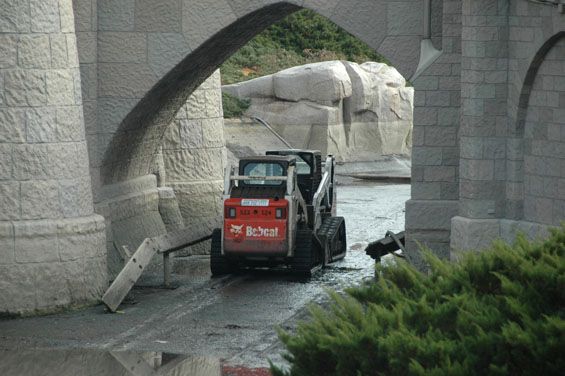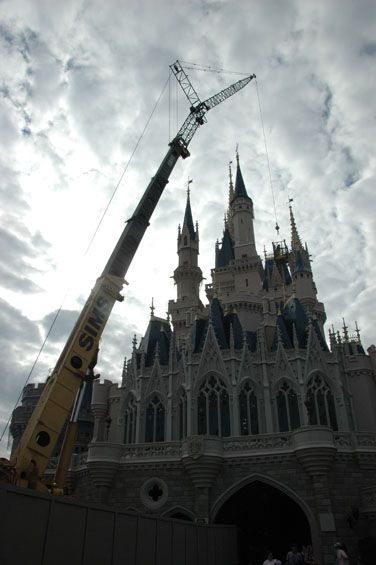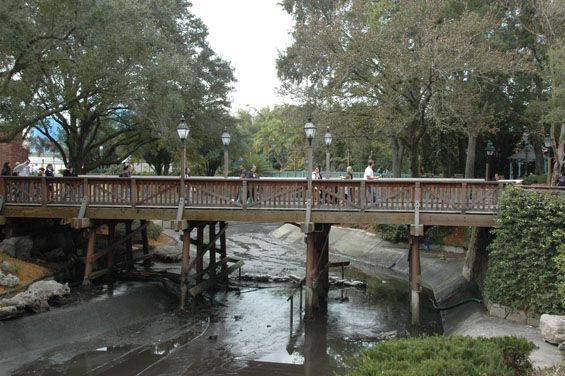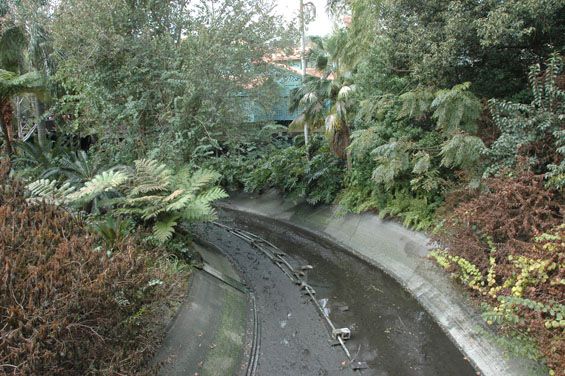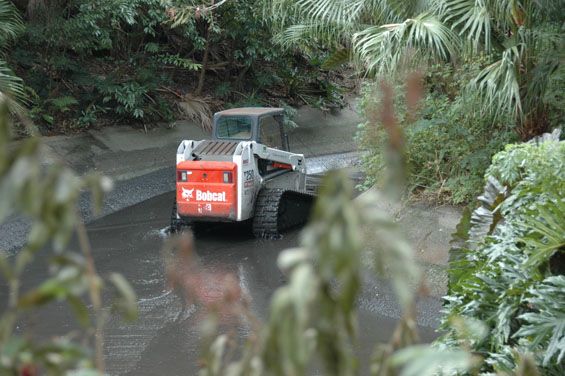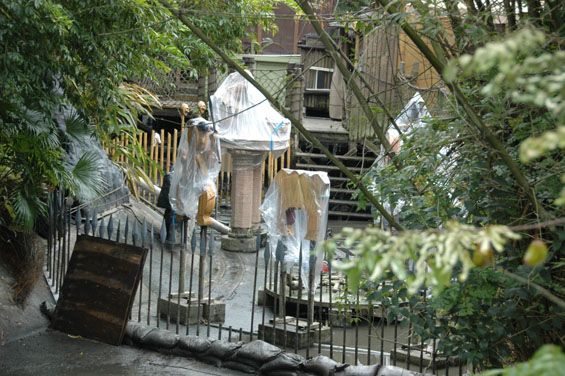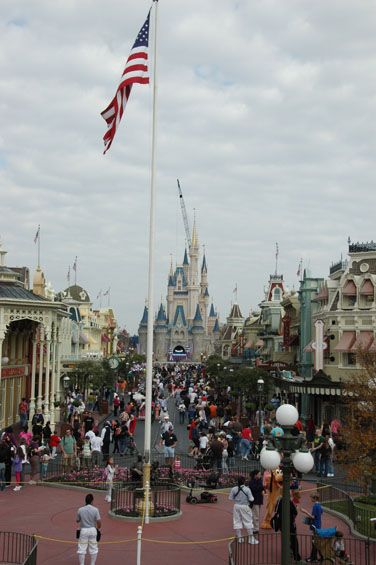 New pictures January 25, 2010.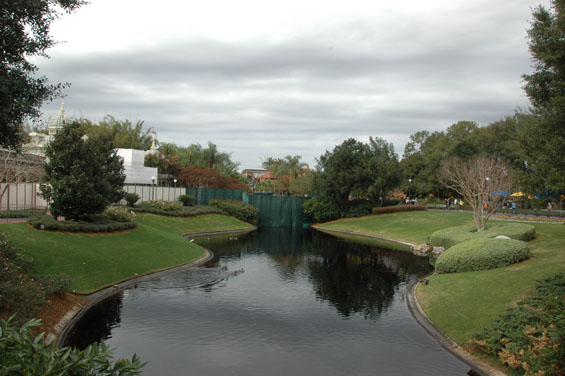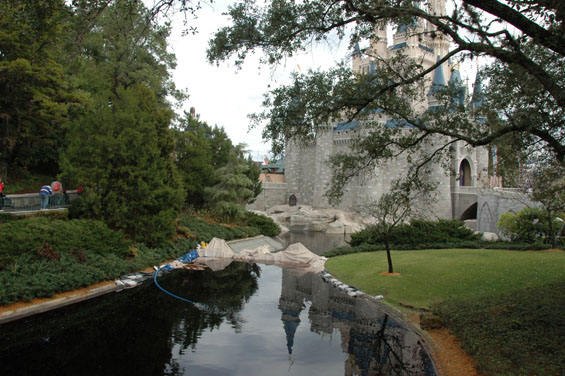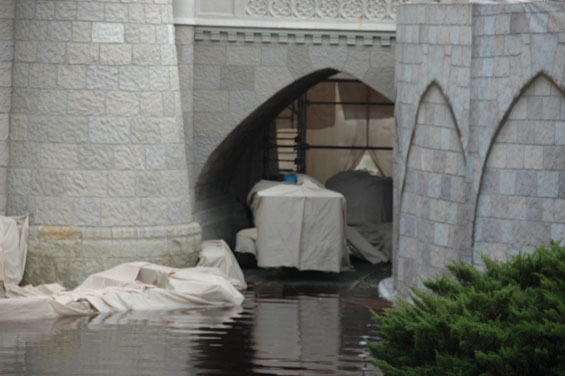 Notice the painted scrim on the right hand side.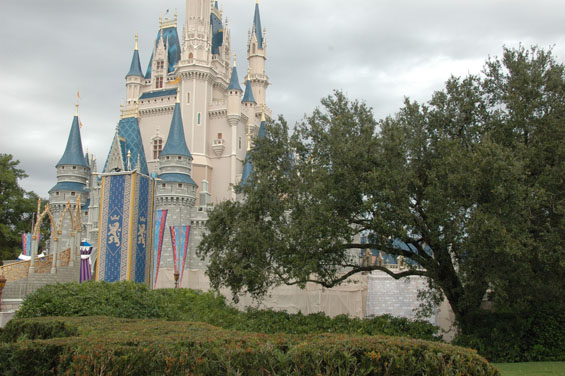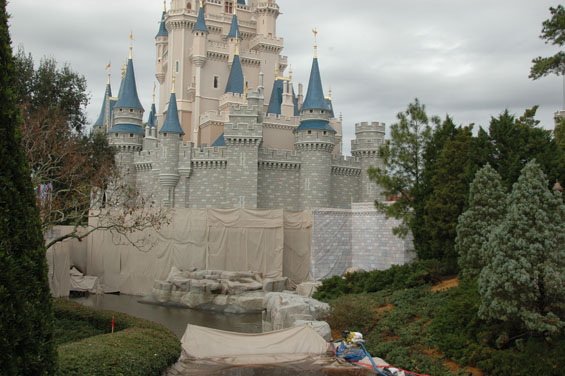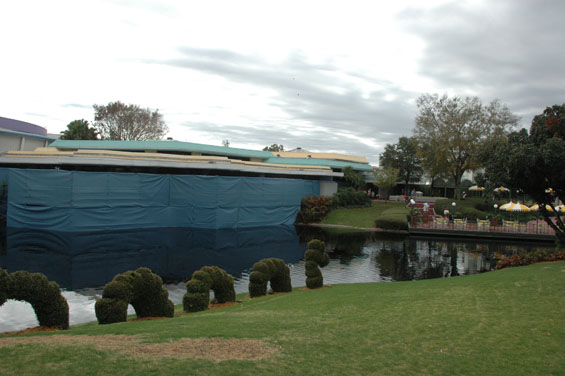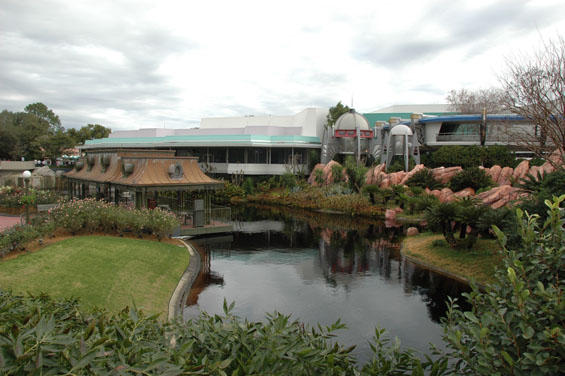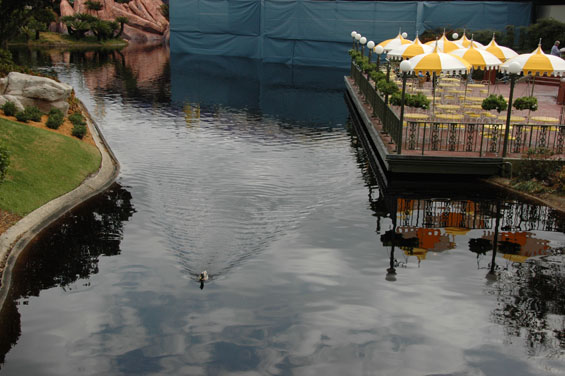 Disney has not announced a completion date for this project.  I will be keeping you all updated as the progress continues.
Let me know what you think!
Become a friend on my Facebook page
Category: Disney World