I was fortunate last week that I was able to participate as an extra at the Disney Parks Christmas Parade at Magic Kingdom. I can remember watching the parade when I lived up North and wished I could be there in person.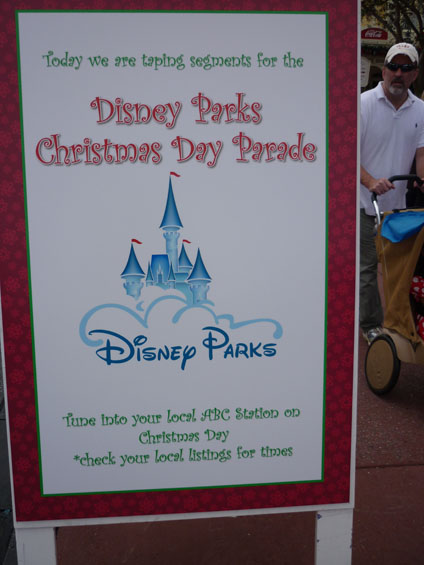 Disney typically looks for extras for the parade taping in November.  I signed up for several days of the taping. The parade taping usually happens the first weekend in December.
If you love getting up early for a 7:00 AM visit to the Magic Kingdom, then this event is for you. This year the list of celebrities was a secret.  There were rumors of who was expected to perform but when I got there I still didn't know who would be performing.
Disney had a very talented cast member named Billy Flanagan warming up the crowd and giving us instructions.  Billy has been a cast member with Disney for 27 years. You may have seen him as a singer in Tarzan Rocks or the Finding Nemo the Musical at Animal Kingdom. He jokes that he has worked every show except the luau at the Polynesian. He makes the long hours of waiting for the few minutes of performing very enjoyable.  He had to be exhausted at the end of the parade taping for all the antics he performed that weekend.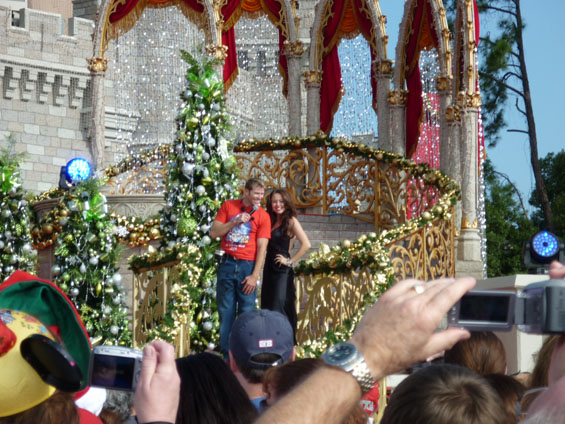 We were escorted up to the stage in groups.  The crowd was buzzing with excitement.  Finally Billy told us that Yanni and his 4 singers would be performing.  We were all excited now.  The crowd got quiet when Nathan Pacheco started singing. The singers were awesome.  They sang their song several times to get all the correct camera angles. We were warned to not look at the camera as they came through the crowd. All too soon their performance was over.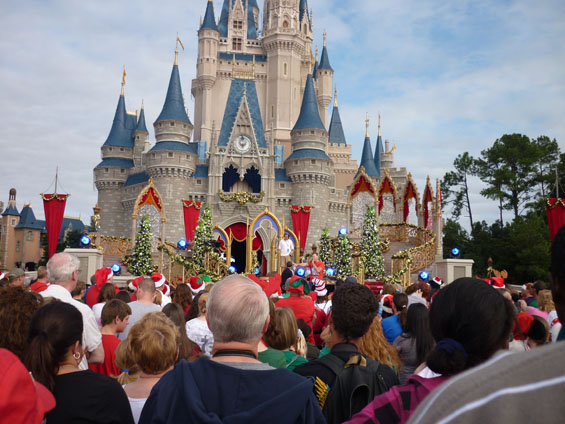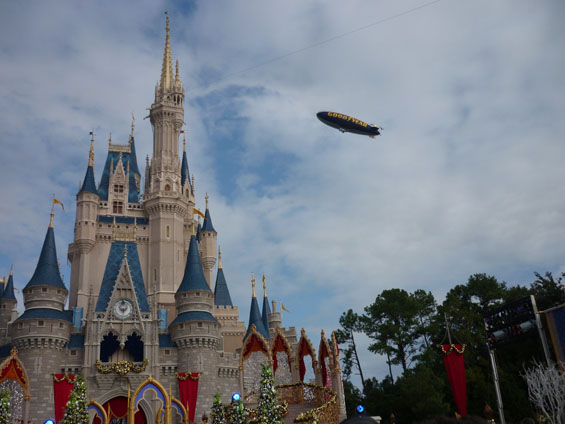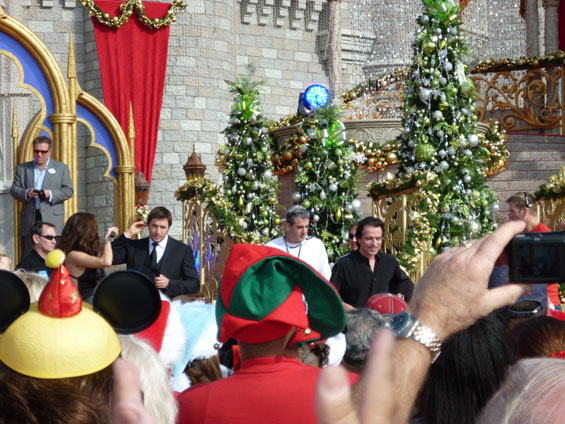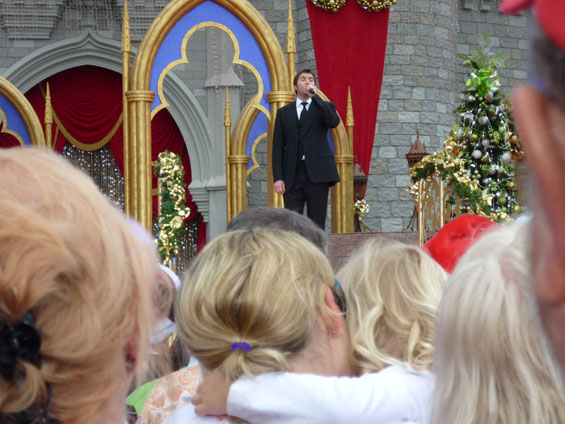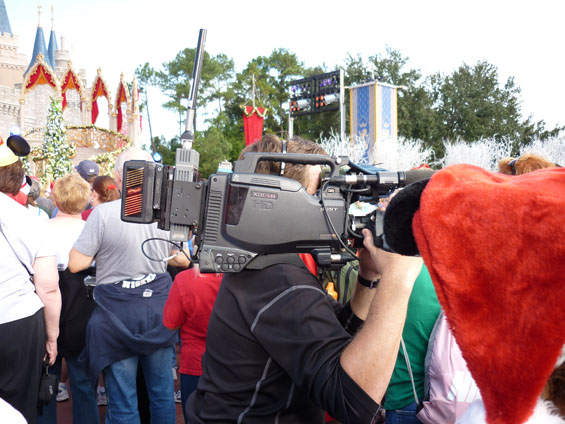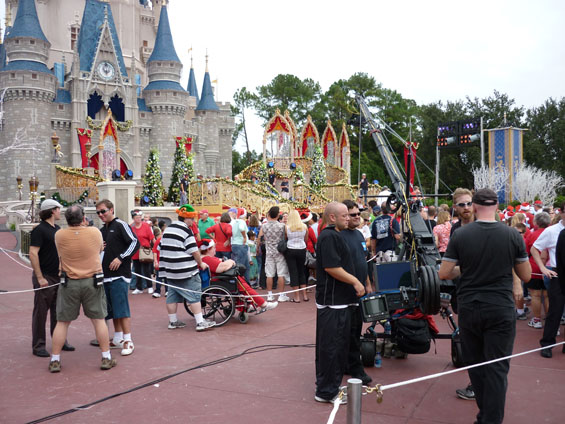 They moved the crowd around another stage as 2009 American Idol winner Kris Allen performed.
Many people have asked if you need to have special tickets to watch the performances.  Well, if you are in the Magic Kingdom and they are performing you are invited to come up and watch.  You may not have the great spot the extras have, but you will enjoy yourself.
Friday was a horrible weather day here in Orlando for the parade taping.  We were all there at 7:00 AM and it was raining like crazy. Finally they ushered us all into Cosmic Ray's to tell us that all parade tapings in the Magic Kingdom on Friday and Saturday were cancelled.  Then Disney showed why they are the best at customer service.  They had us all file out into the Rose Garden where they gave us park tickets to come back for Sunday's taping.  It all went so smoothly or at least it appeared it did to those of us in line.  They did a great job of keeping everyone informed.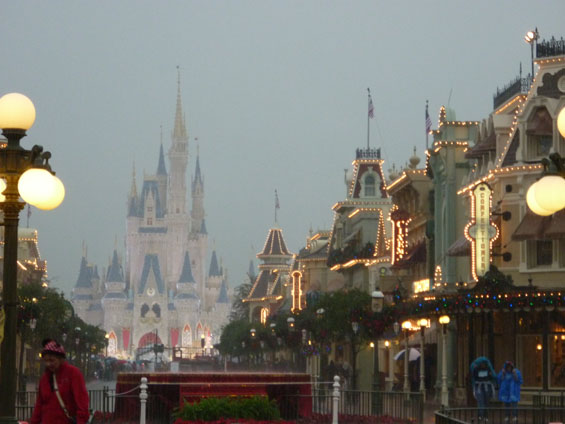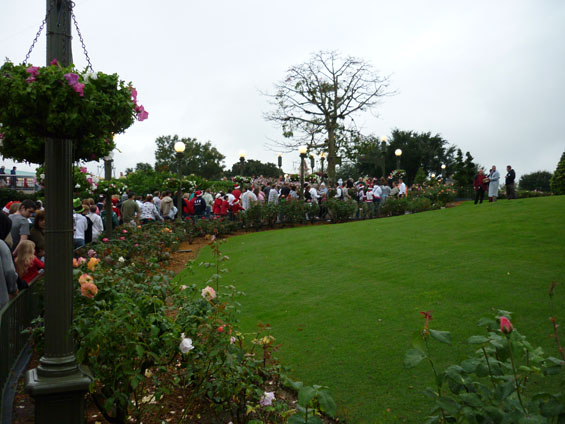 They let us in on the secret of who would be performing Friday afternoon.  It would be CELINE DION!!!  Oh my goodness I was so excited!  Her music has meant so much to me over the years and I would have the chance to see her perform in person.
Disney had to move all the props and equipment over to the Grand Floridian for her performance along with a Disney cast member choir.
If you have ever been to Disney's Grand Floridian you are struck with how large the lobby area is.  Picture it full of eager fans anxious to see her perform.  There were five floors of fans jam packed around the balconies and on the floor. Once again we did a lot of waiting but in the end it was so worth it!  Her voice gave me chills it is so beautiful.  I am glad no one knew me since I had tears in my eyes listening to her. I thought how lucky I was to be standing there.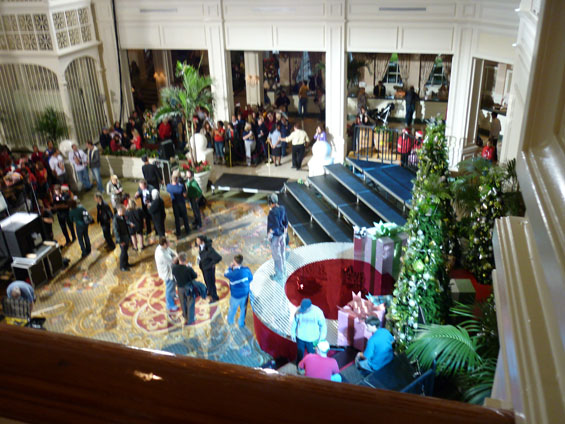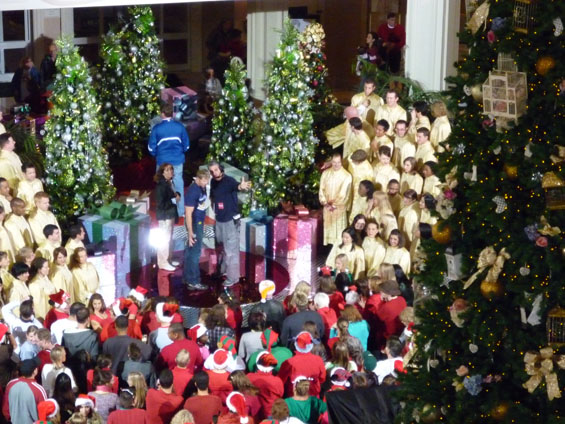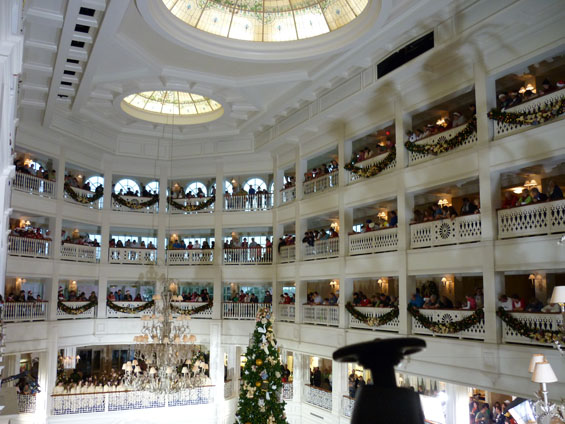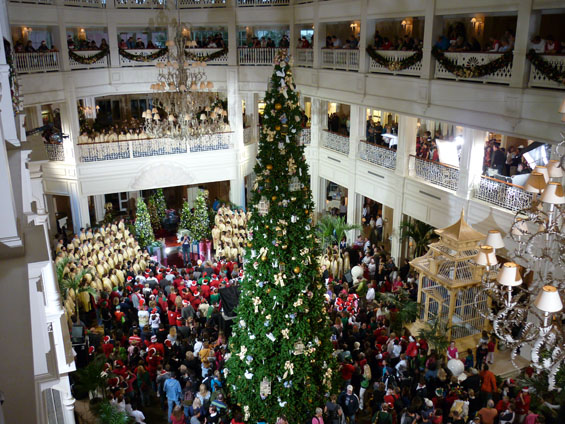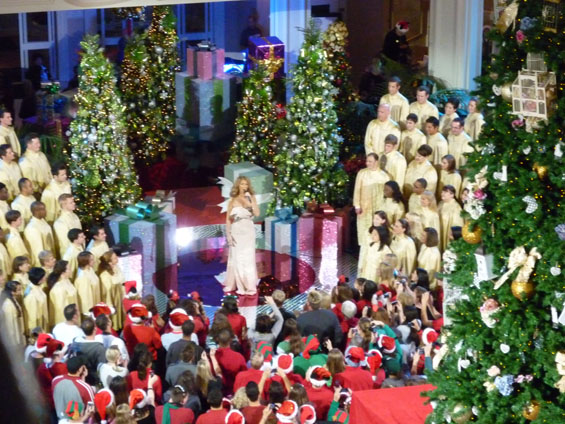 I didn't make it to the Sunday parade taping with the Jonas Brothers.  I can't wait to see the entire parade on TV Christmas Day December 25, 2009.  Be sure to check your local listings for the time in your area. Maybe I will see myself on TV but even if I don't, it was a memorable weekend for me.
Become a friend on my Facebook page
Category: Disney World