I love the Christmas holidays in Orlando. Since moving from the cold North there are moments when I miss the cold weather. Thankfully there is a wonderful attraction here in Orlando where I can remember them. If you are looking for something to do outside the theme parks, this is an attraction the entire family will enjoy.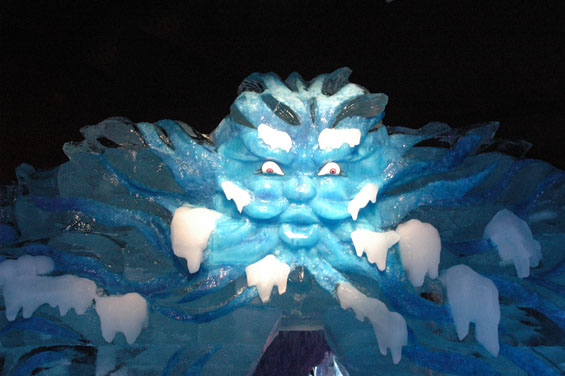 Gaylord Palms ICE! opened their beautiful exhibit last week. The ICE! exhibit is located in the Gaylord Palms Convention Center in Kissimmee Florida. This event is open through January 3, 2010.
This year visitors will be treated to a view of the North Pole. There are beautiful ice sculptures of Old Man Winter, Santa, an arctic forest and an ornament room. There is also a breathtaking life size carousel made out of ice.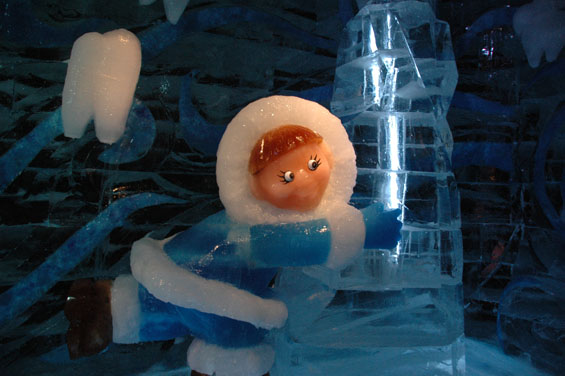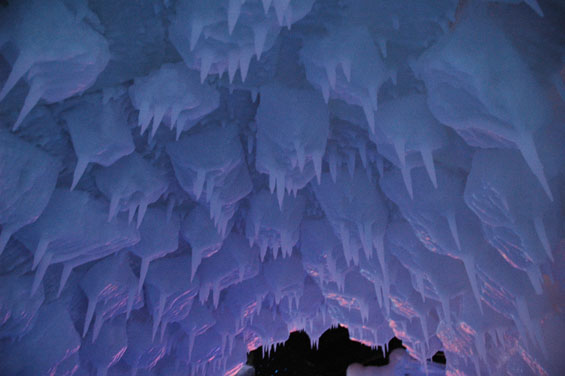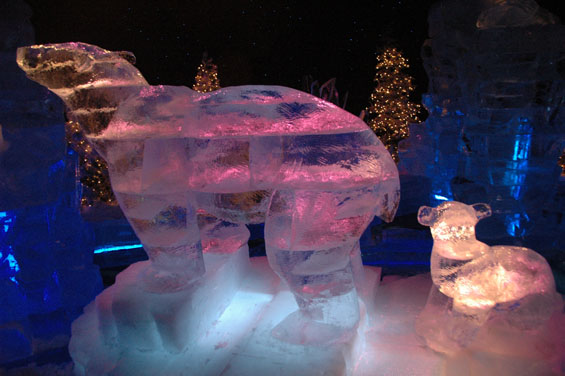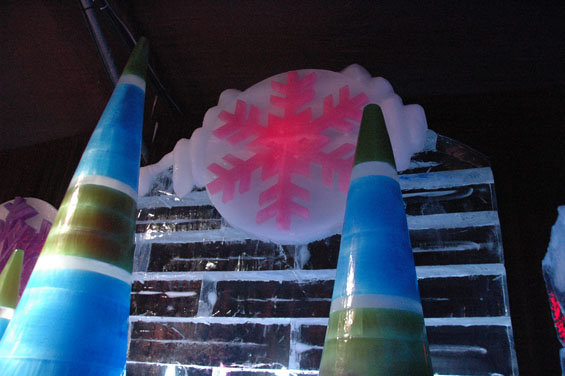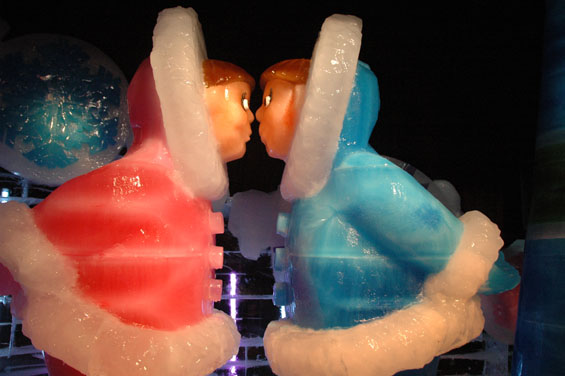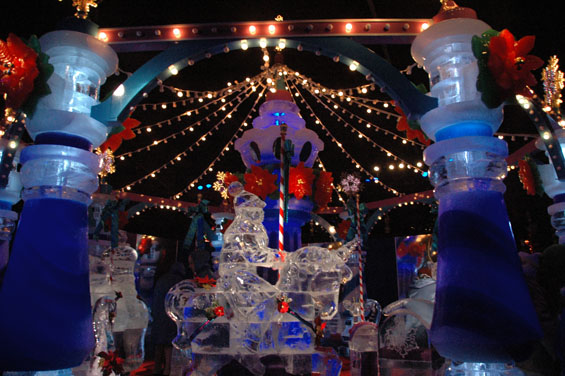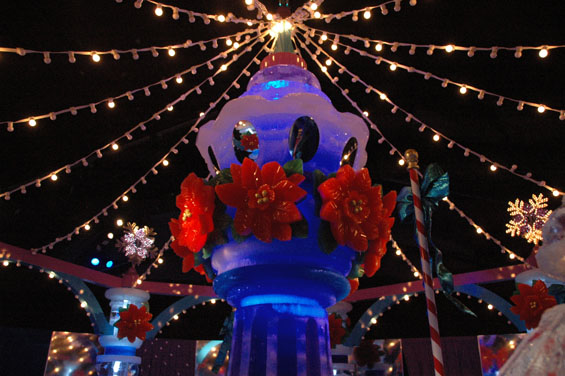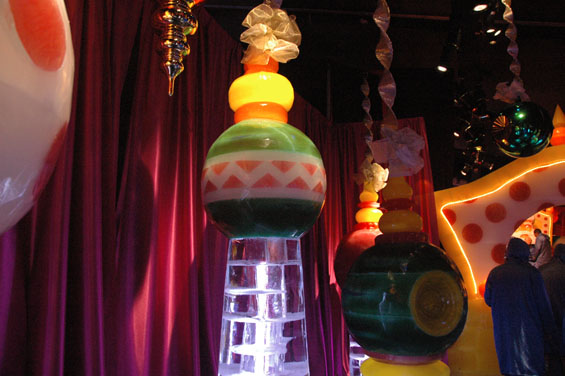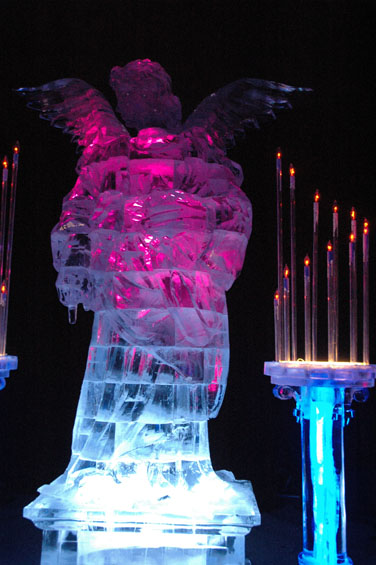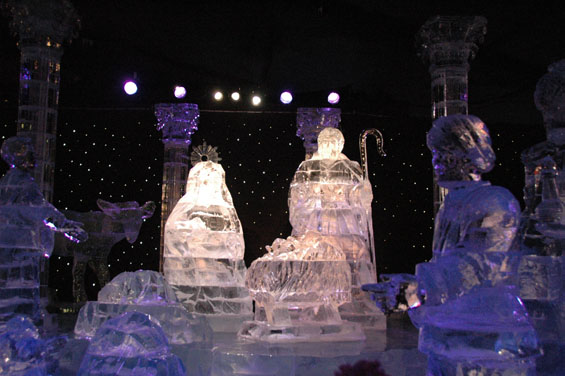 The hotel does provide jackets that help keep you warm but I would recommend bringing a hat and gloves for touring the exhibit.  You will also need to wear closed toe shoes.  There are several opportunities to get your photo taken before you start the tour. The best deals for tickets are found online.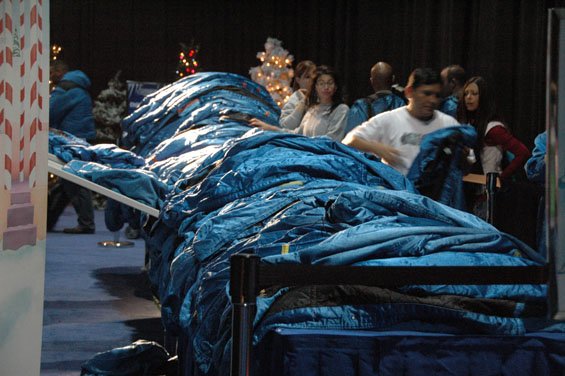 I would recommend if you plan on taking photos that you make sure that your camera battery is fully charged.  Also because it is so cold in the exhibit you might want to keep your camera in your pocket or bag until you take the picture.  You might want to consult your camera's instruction manual for taking pictures in cold temperatures.
Please don't be tempted to touch the ice. There is a touching wall when you first enter but please leave the exhibits for others to enjoy.
There was a group of us that toured the exhibit last Saturday. I would recommend going during the week if you can; the crowds will be lighter and you won't feel rushed to view it all.  There is a parking fee at the hotel but the restaurants will validate your parking.
You can't help but marvel at the talent of the 40 Chinese artisans that created the exhibit.  Over 2 million pounds of ice was used in the carvings.
For all of you that say it doesn't feel like Christmas without cold weather, be sure you add the award-winning Gaylord Palms ICE! show to your holiday list while you are here in Orlando.  It will quickly become a family favorite. You can also get your childrens' picture taken with Santa.
When you are done don't rush home.  Take the time to enjoy the rest of this beautiful hotel.  They do have Christmas displays and stage shows for the family to enjoy.  They also have several restaurants if you are looking for someplace to have a great meal.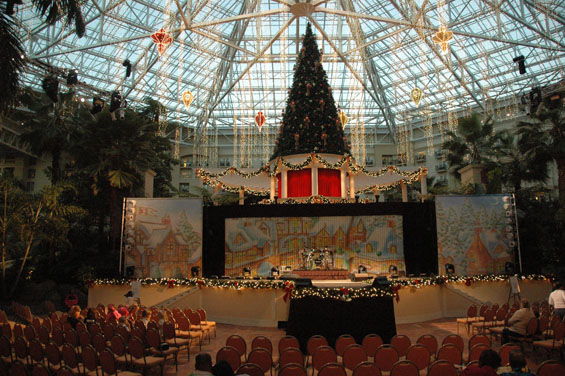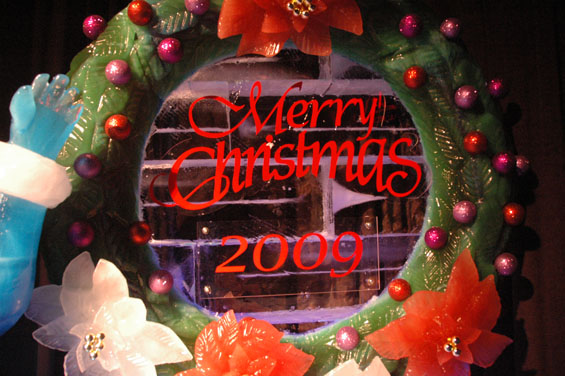 Become a friend on my Facebook page
Category: Disney World