Sea World has turned their park into a Winter Wonderland.  I always hear people saying that you need snow to enjoy the holidays. Personally I think it is great to walk around the theme parks in Orlando listening to the music and enjoying the decorations and shows in my shorts and flip flops.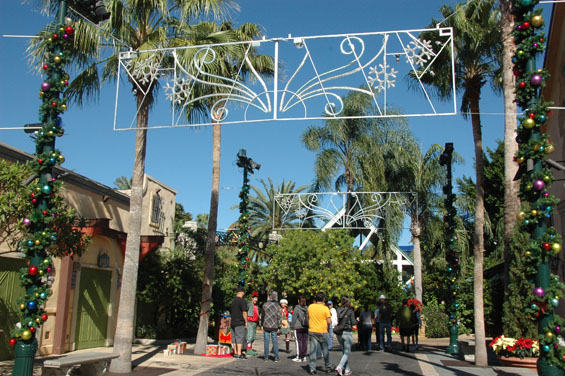 Sea World opened The Polar Express Experience last week. The Wild Arctic exhibit transforms into the North Pole November 13 through January 3, 2010.  Be sure to get there early in the day to ride and experience this attraction.  The lines do get long.  There is a non-motion side for those that are too small or prefer to skip the motion.  There is a height requirement of 42 inches for children to ride.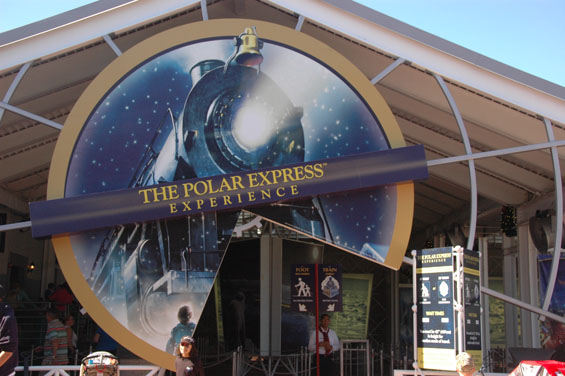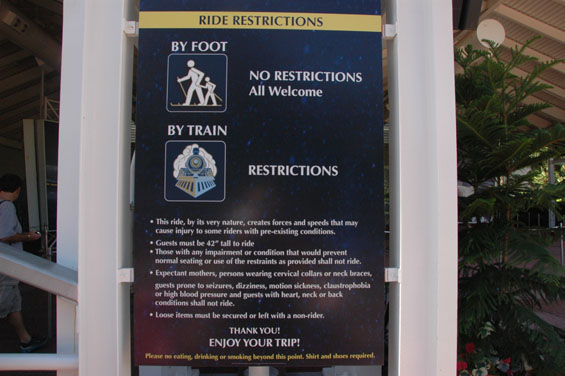 I wasn't sure what to expect but if you have ever done Star Tours at Disney's Hollywood Studios the experience is very similar.  The Polar Express Experience tells the story of a young boy who doubts there is a Santa who gets to take a wonderful train ride to the North Pole on Christmas Eve. The ride will involve you in the story with scents, sounds, and motions that make you feel that you are truly on the train with the boy. It brought the book to life for me. This book is part of a true Christmas story for our family so I even cried a few tears during the experience.  You can also get your picture taken with Santa Claus after the ride. After the experience you are free to roam the building and see all the cold weather animals.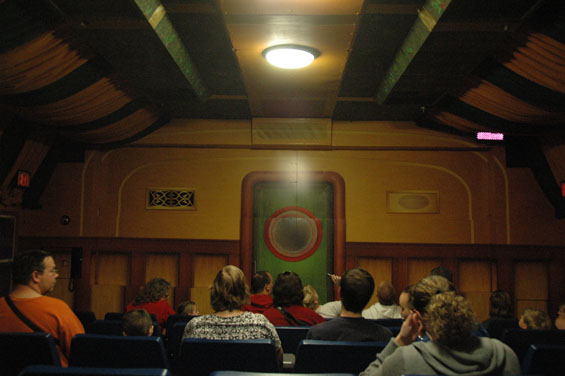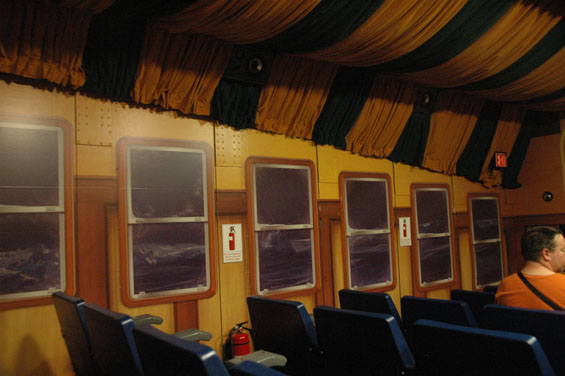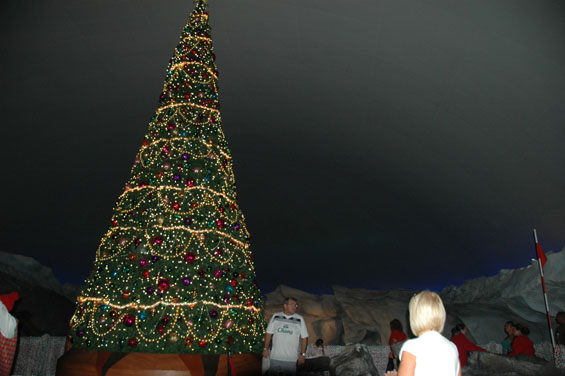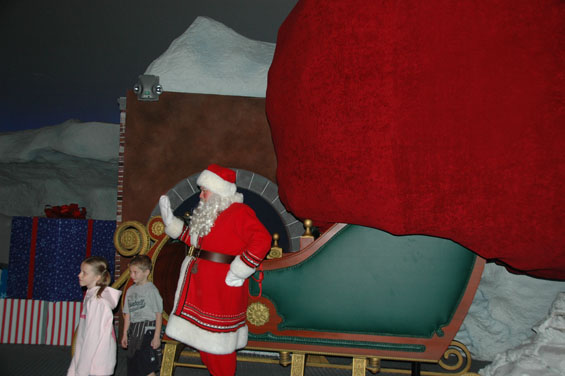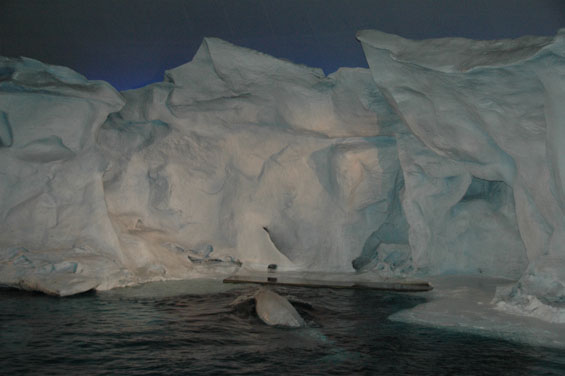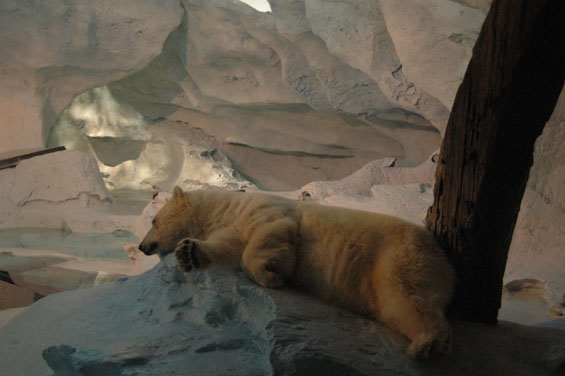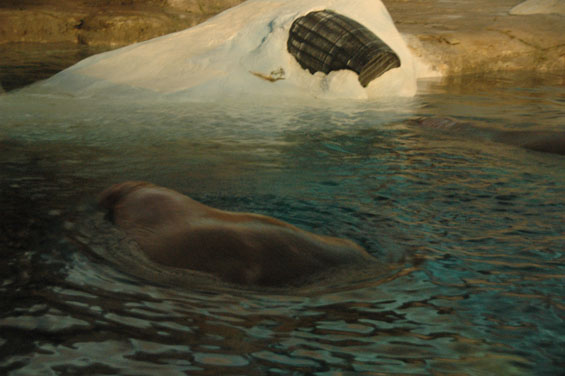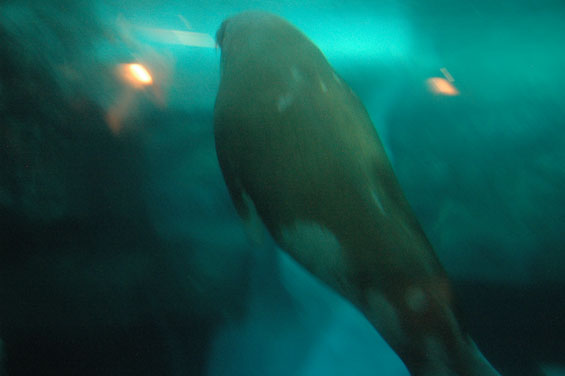 Sea World will also have several other Holiday offerings starting November 27 until January 3, 2010. I will be going back to enjoy Winter Wonderland on Ice at Bayside Stadium, Clyde and Seamore's Countdown to Christmas and A Sesame Street Christmas.  They will also be offering a breakfast for the entire family at an additional cost – Elmo and Friends Christmas Breakfast.
Shamu will present a special show called "Shamu Christmas…Miracles."  The Stadium will be decorated with bright lights and glowing candles and plenty of Christmas carols. If you are looking for a unique dining experience you might want to try the Makahiki Christmas Luau.  The luau starts November 13 through January 3, 2010. It will not be performed on Christmas.  Park admission is not required for the luau.
If you are looking for a unique way to spend your holidays in Orlando, be sure to check out Sea World.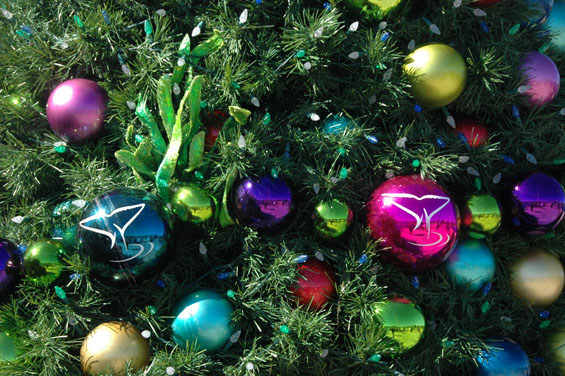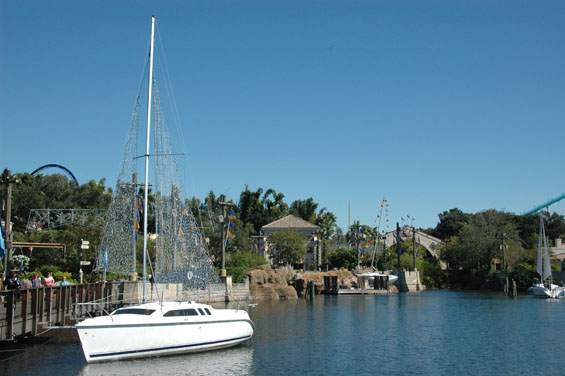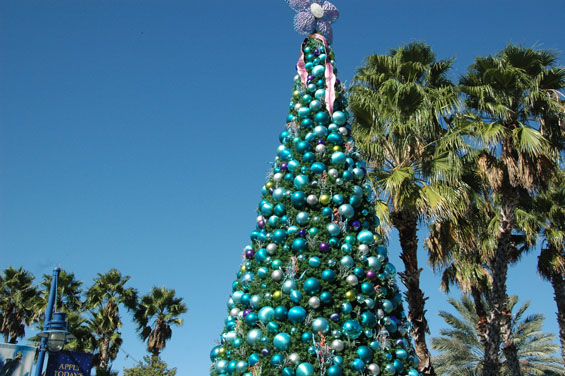 Category: Sea World