It is that time of year again at Disney's Hollywood Studios in Walt Disney World.   Snow is in the air and the Osborne Lights have been turned on. This year the lights have been turned on earlier in November.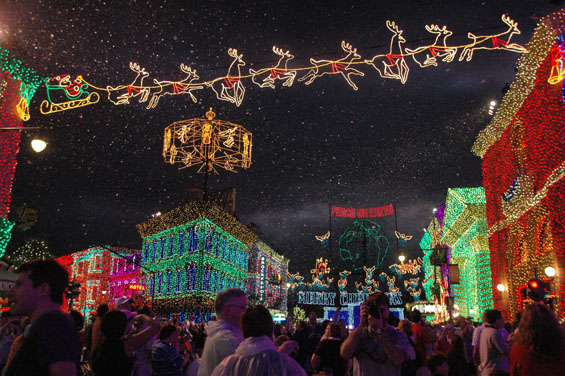 Jennings Osborne started the tradition of lighting his home as a gift for his daughter in Arkansas 20 years ago.  Eventually the light display became so large that he donated it to Disney.
Disney picks a family to turn on the lights every evening.  The lights are turned on when it gets dark.  Be sure to check the times guide when you enter the park or ask a cast member for nightly times. The night we went they turned them on at 6 PM. It is crowded when they first turn them on but the crowd does thin out later on.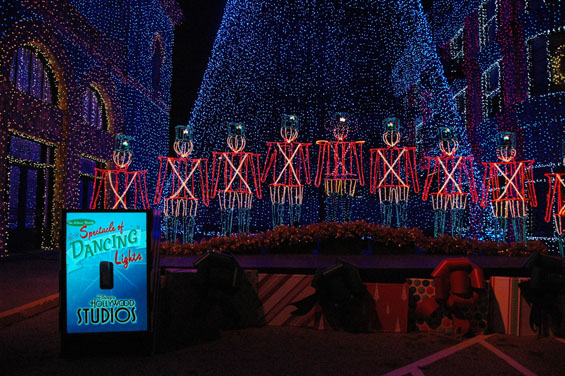 Be sure to look for the Hidden Mickey's among the displays.  We have fun every year trying to spot them. They play music the entire time but the lights "dance" only every few songs.  My hint to telling when the lights are going to dance is when they turn off the snow.  You know the dancing lights are only moments away then.
Be aware that the snow is manmade when using your camera.  The snow can get on your lens and you may have to clean it while you are walking around taking pictures.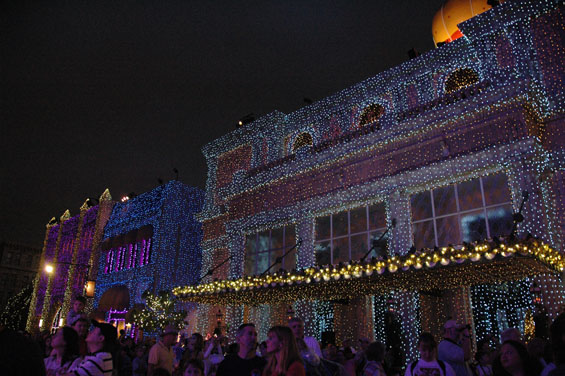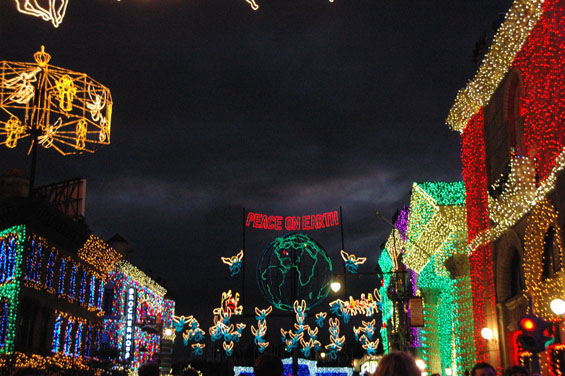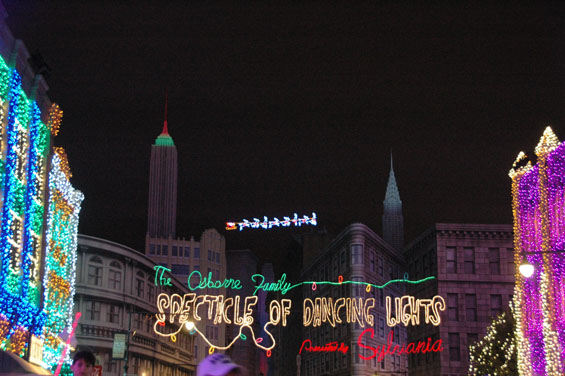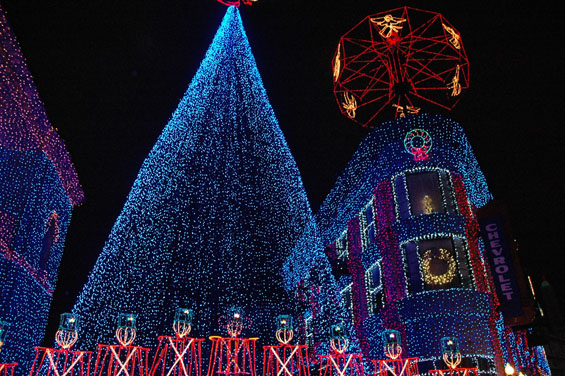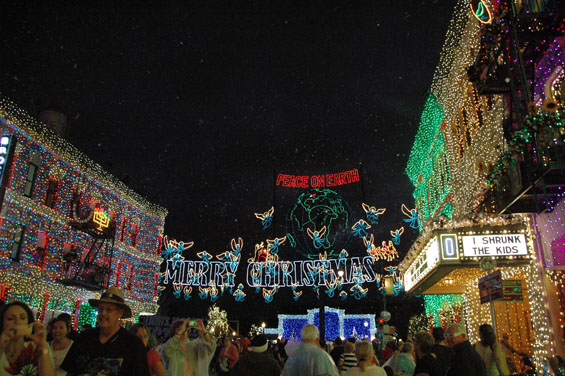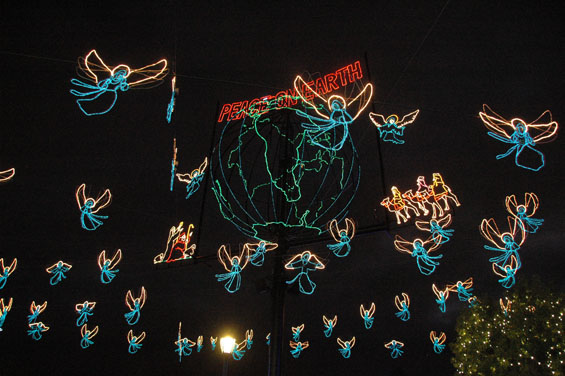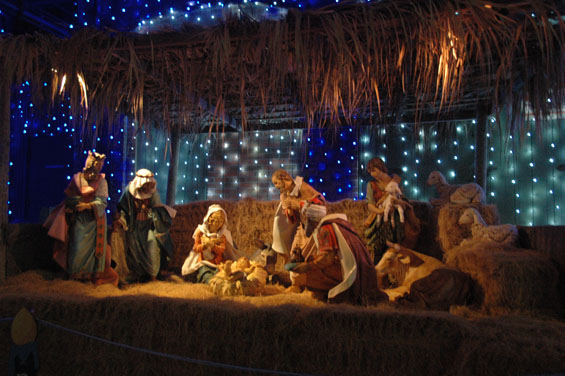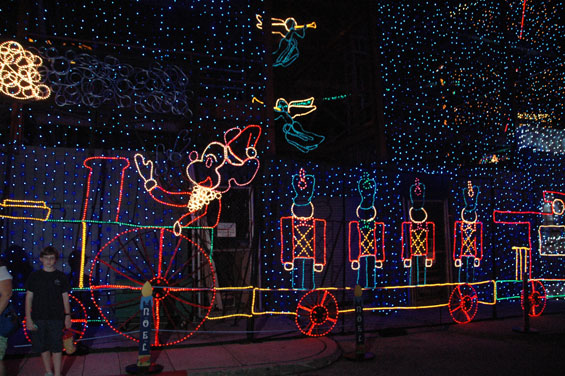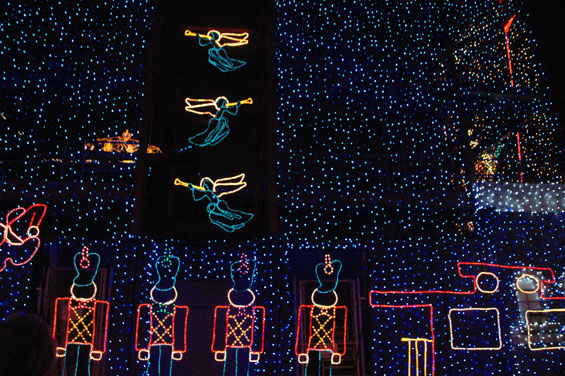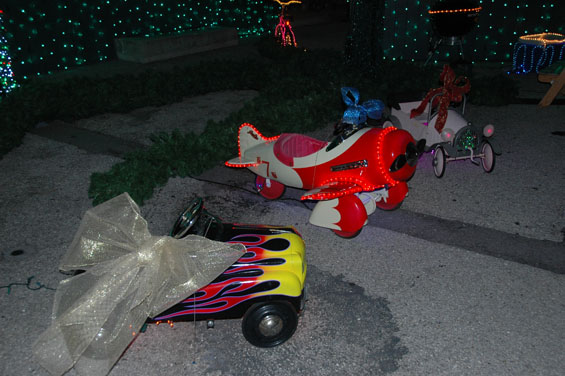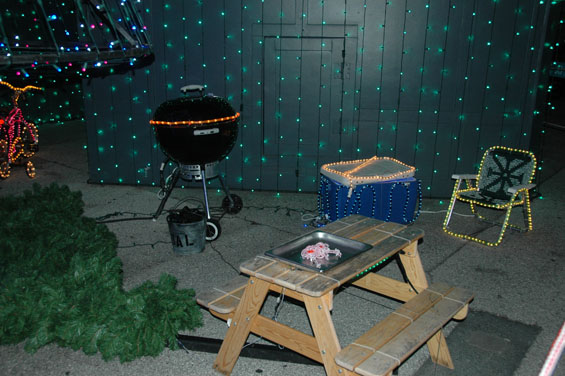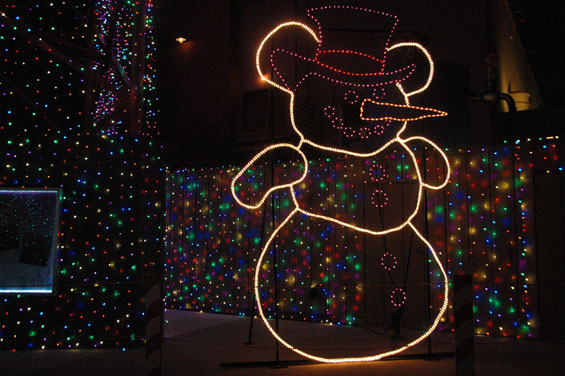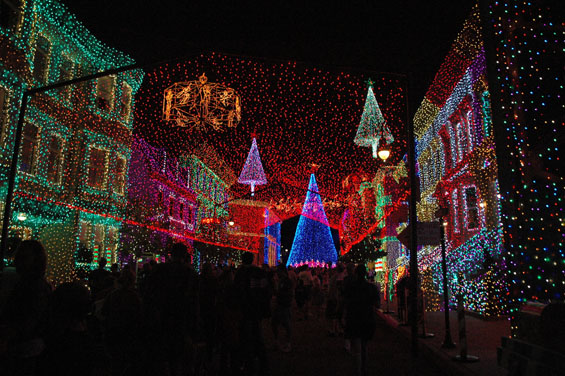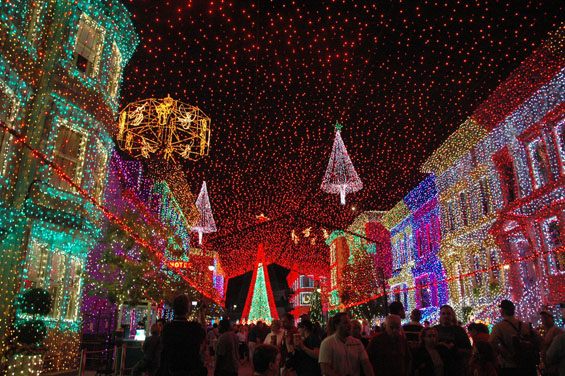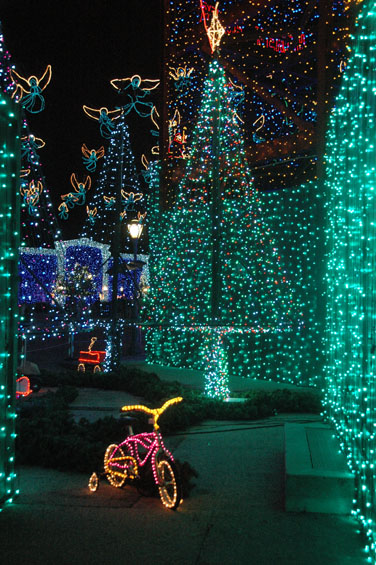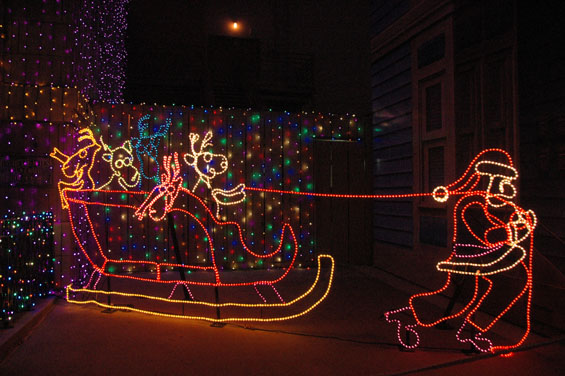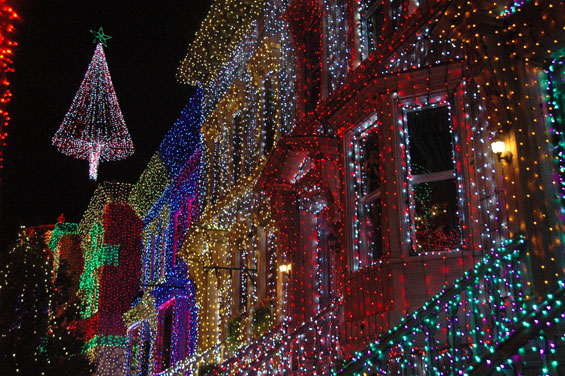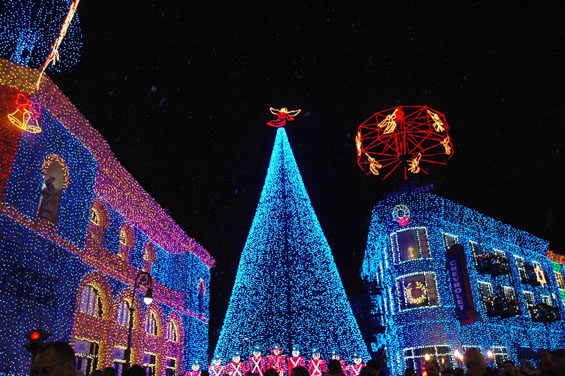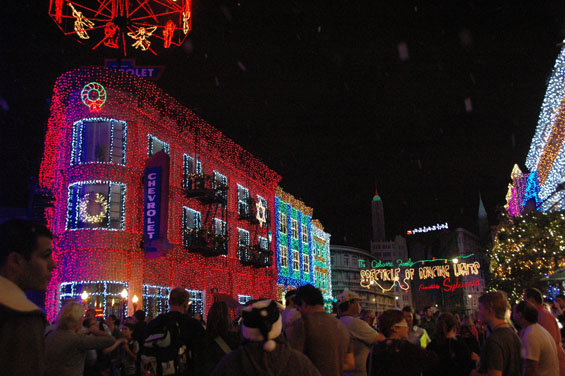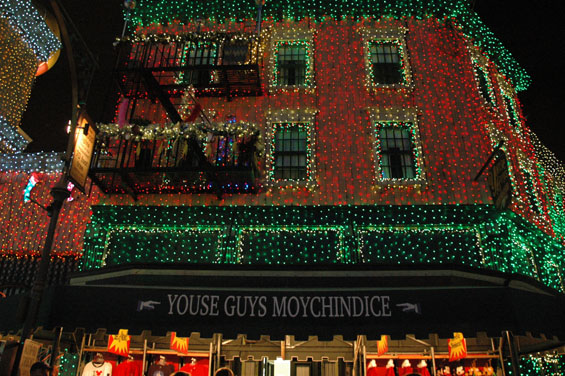 I was disappointed that they didn't have merchandise with the Osborne Lights on it this year.  It has been a tradition to buy a sweatshirt when we visit. Be sure you allow time to visit the Osborne Lights when you visit Walt Disney World this Holiday season. You will have a great time!
Become a friend on my Facebook page
Category: Disney World