Last Saturday October 17, 2009 the Dragon Boat racing series came to Orlando. This is the second year for this event at Walt Disney World. Once again it was a great event to watch.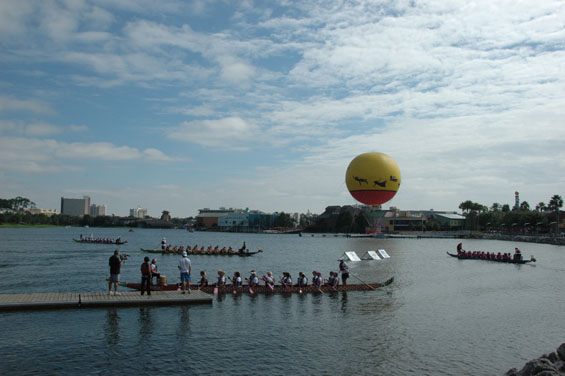 You couldn't have asked for a more perfect day.  The heat had finally broken, in fact there were many with jackets on watching the races.  It wasn't too hot for the racers.  The event is held on the lake at Downtown Disney at Walt Disney World.  There are plenty of great places to watch the race from and then enjoy Downtown Disney.
The spirit of competition was in the air as you heard the teams chanting as they came down the ramps to enter their boats. I was really inspired by the Breast Cancer survivors that participated in the races.  The beauty of these races is the fact that the races are all about teamwork. The more synchronized a team the more likely they are to win the race. It isn't usually the strongest team that wins the race.  It made me feel for a second that this is a sport that even I could do.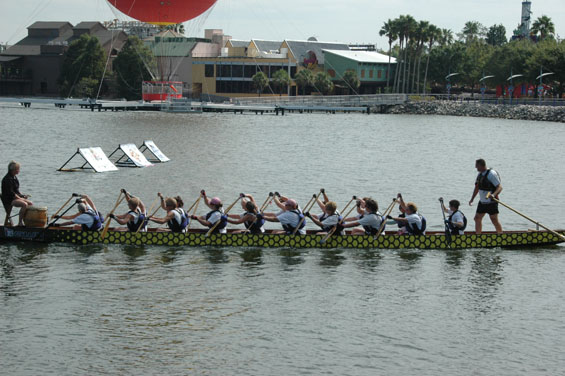 Each boat holds 20 rowers.  They also have a steerperson in the back and a drummer in the front to set the pace.  There were many colorful drummers at this year's race.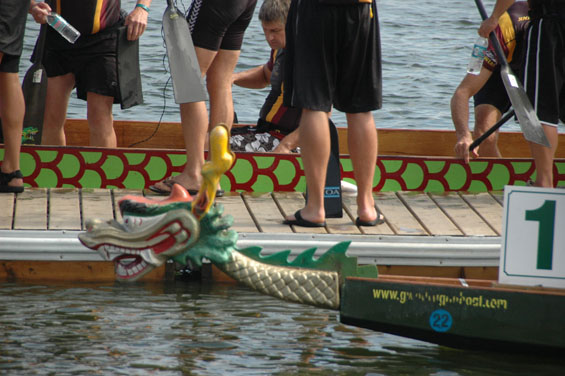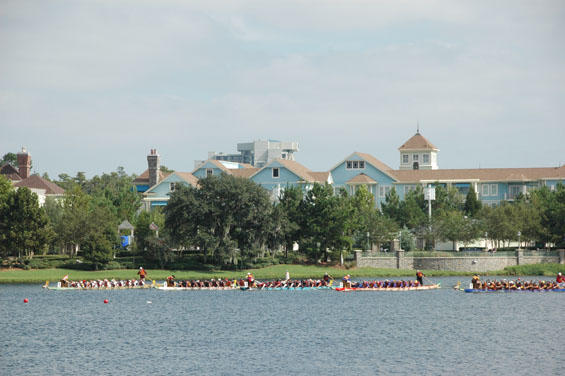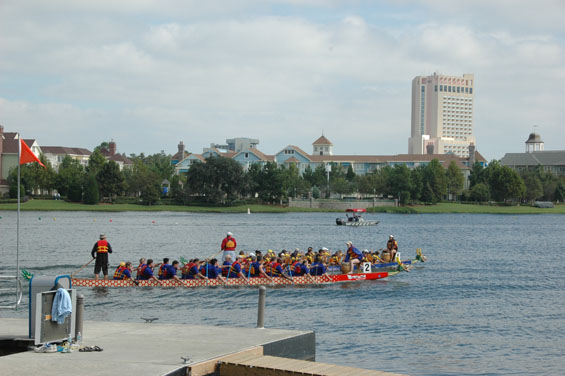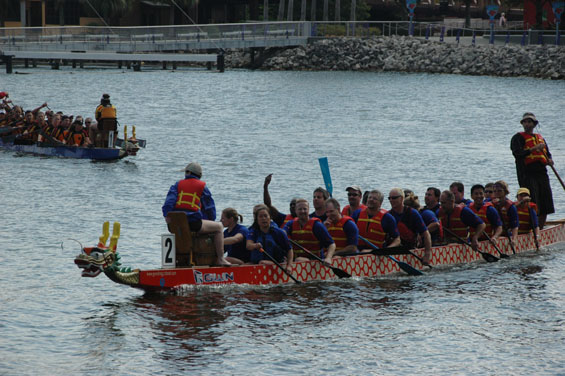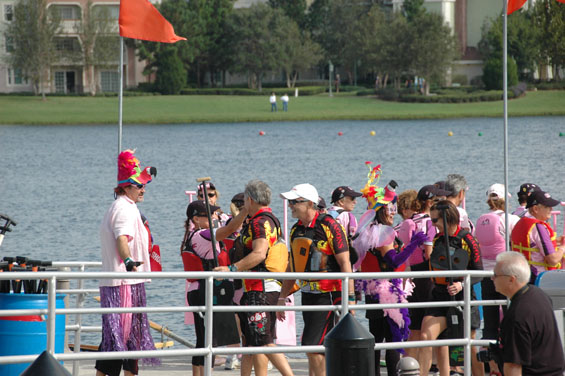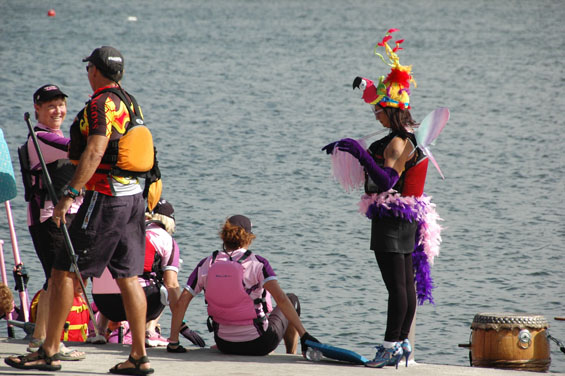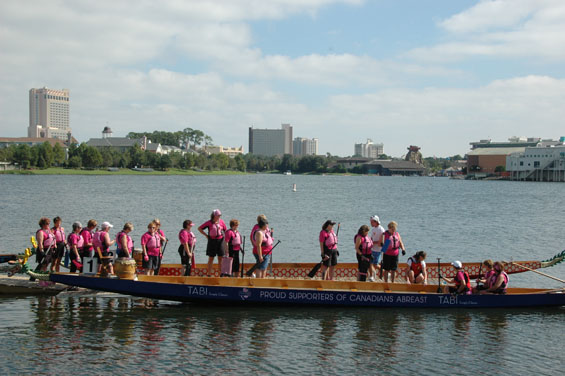 They lined up by the marketplace and raced down to the finish line at the other end of the lake.  It was very exciting and there were more than a few very close finishes.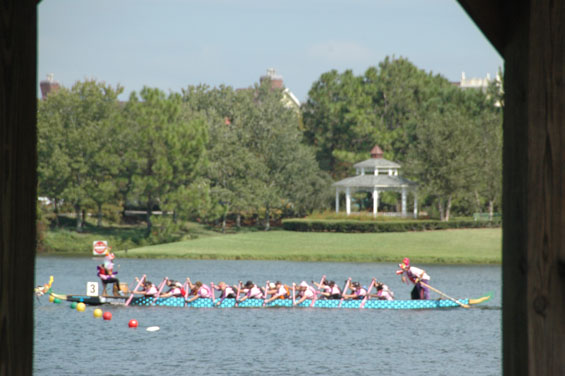 For more information about this exciting sport and the 2009 races results visit their website. I hope to see this again next year and would love to see more spectators.  See you in 2010!
Become a friend on my Facebook page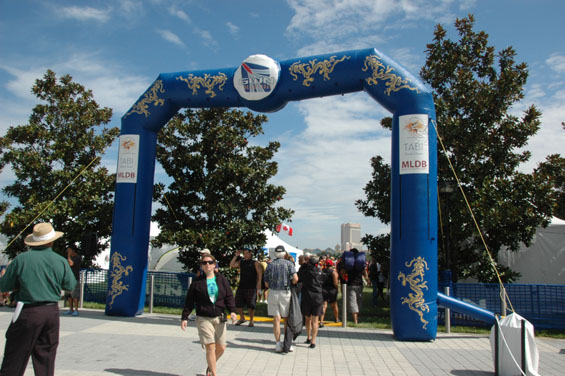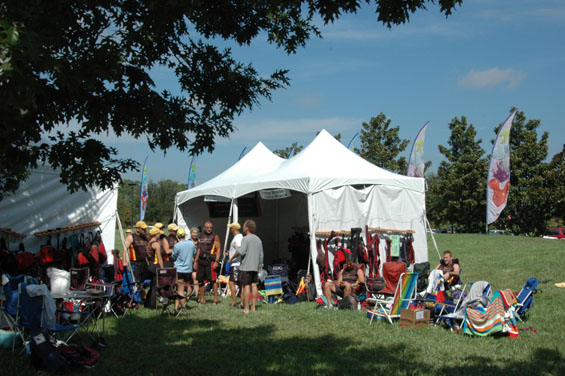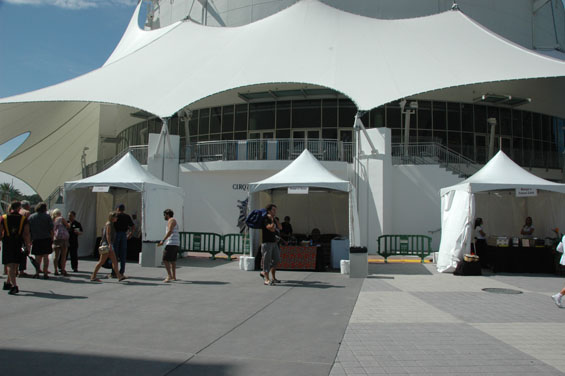 Category: Disney World