Magic Kingdom at Walt Disney World celebrated Buzz Lightyear's return from the International Space Station with a ticker tape parade today. There were lots of people with signs announcing their love for Buzz along the parade route.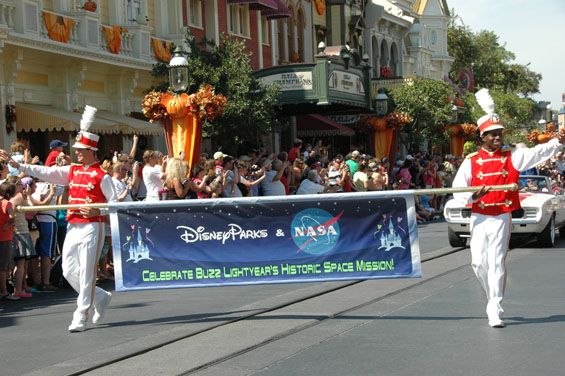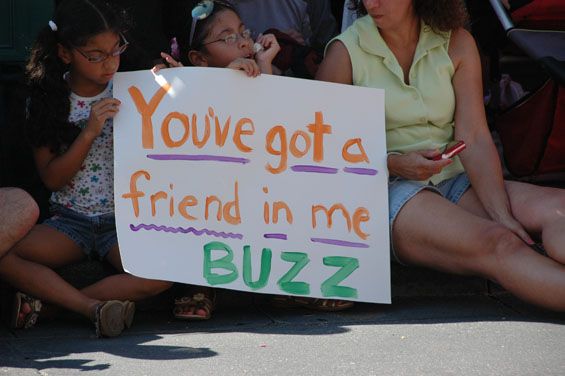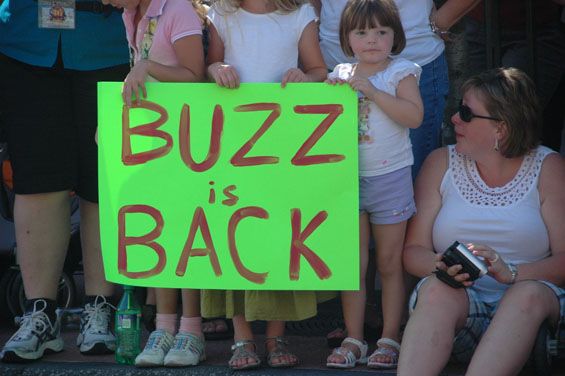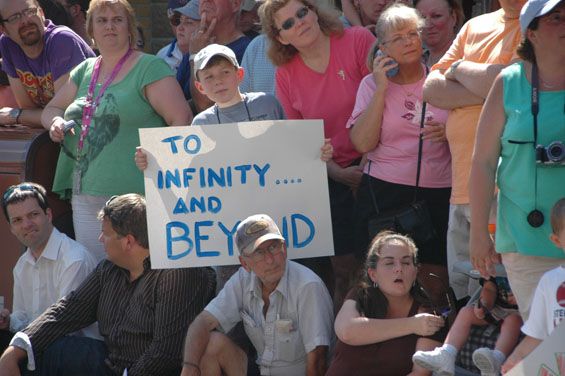 Buzz was in the parade with Astronaut Michael Fincke along with Buzz Aldrin, former Astronaut that walked on the Moon 40 years ago. The story is that the "real" Buzz coached Buzz Lightyear before his mission into space.
Buzz Lightyear spent 15 months on the International Space Station and came back aboard Space Shuttle Discovery September 11, 2009.
The parade came down Main Street. Astronauts Mike Fincke and Buzz Aldrin rode in 1969 Camaros to celebrate the 40 year anniversary of the Apollo program.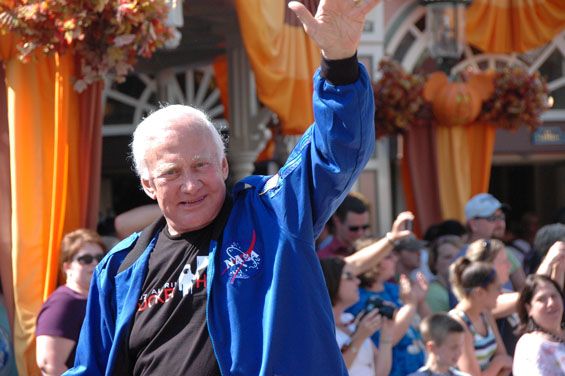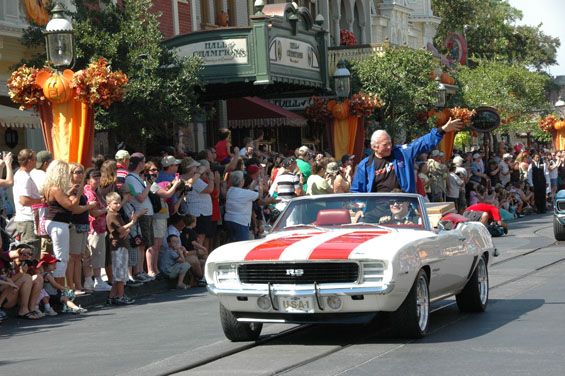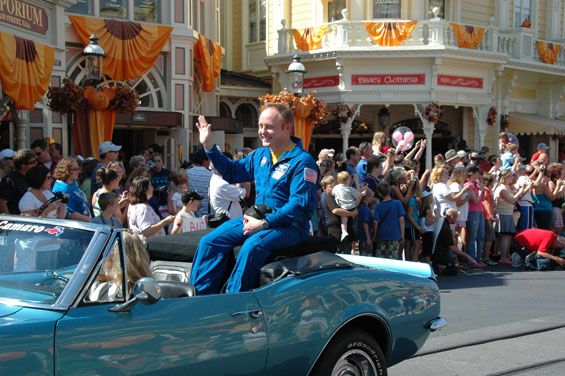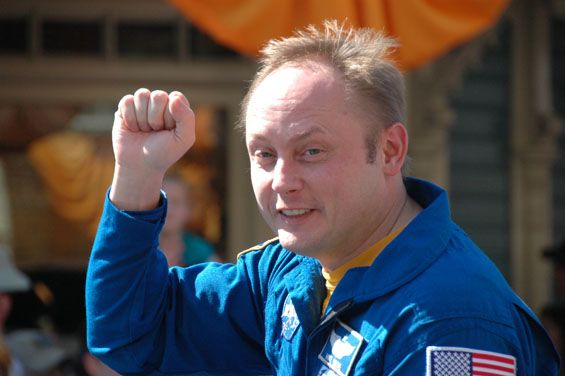 My daughter yelled "Go Pittsburgh" to Astronaut Mike Fincke since he is formerly from Pittsburgh, PA.  He gave my daughter this sign.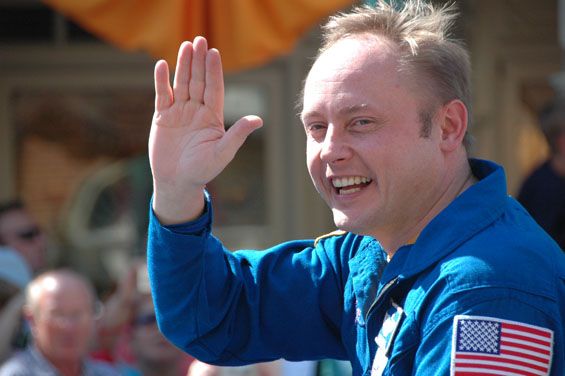 Finally Buzz Lightyear came down the street.  The crowd was yelling and screaming for Buzz.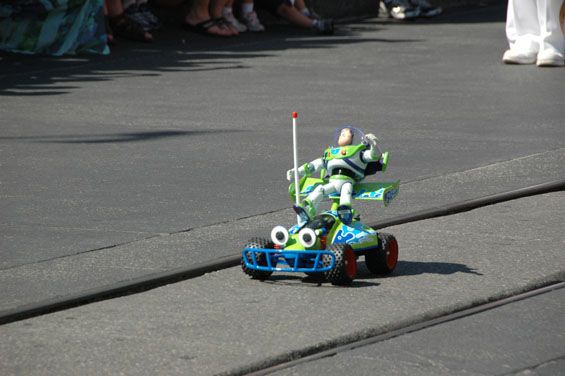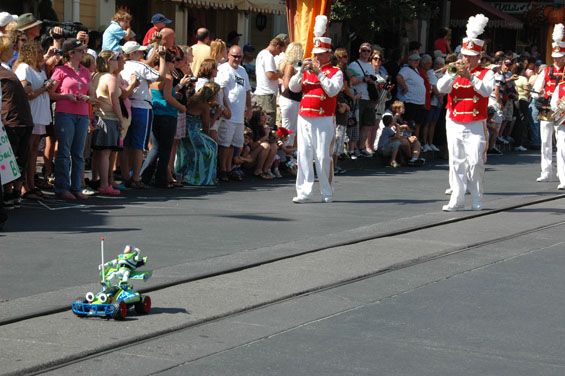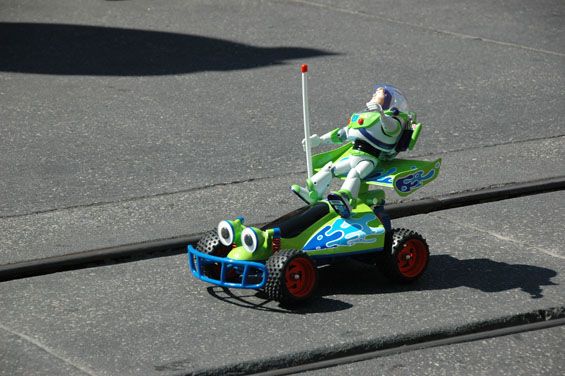 It was a beautiful day for a parade.  Before the ticker tape parade, they also had a pre-parade for Snow White celebrating the re-release of the movie this week.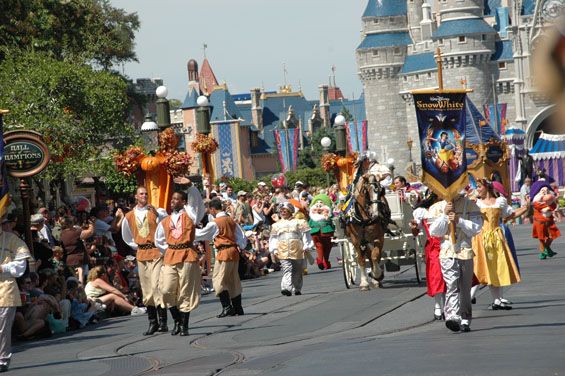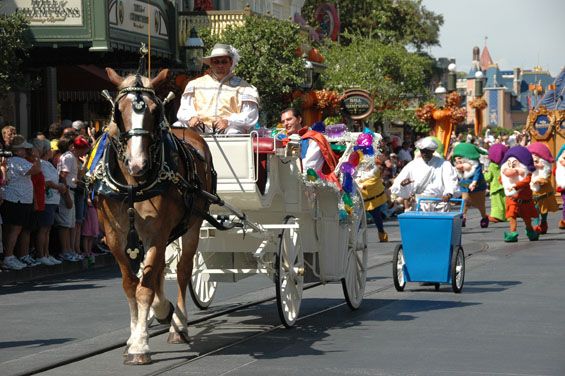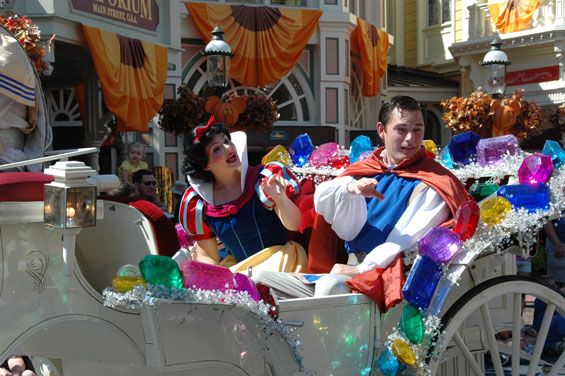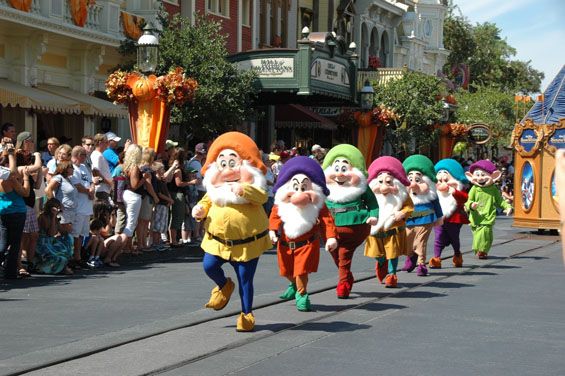 Become a friend on my Facebook page
Category: Disney World