wdwinfo.com photos by Corey Martin
Dan Cockerell, 40, Vice President of EPCOT, has worked with the Disney Company for over 18 years.  He started right out of college parking cars in the EPCOT parking lot, worked his way up to a front-line food and beverage manager at the Disneyland Resort Paris, and, as of February 2009, he has come full-circle back to EPCOT and directs every aspect of operation for the 6th highest attended theme park in the world.  He spoke with me recently about the EPCOT International Food and Wine Festival that opened September 25.  Read on to get the insider's view of one of the DIS Unplugged's favorite events.  You can also listen to my complete conversation with Dan at the end of the article, and find out where you may run into Dan on the promenade during the festival.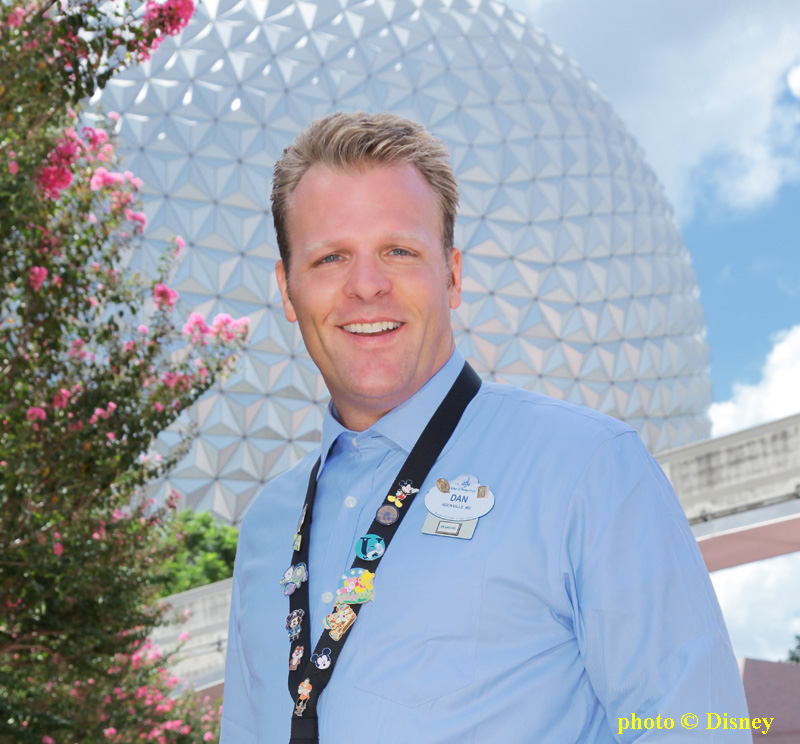 1. Click here

to listen to the complete interview with Epcot VP Dan Cockerell.
EPCOT allows guests to experience new technologies and cultures.  An international food festival fits right in especially when you consider so much of a culture's history and traditions are wrapped up in food.  The  Food and Wine Festival is entering its 14th year.  For those unfamiliar with the festival, there are over 25 International Marketplaces throughout the World Showcase where guests can purchase small, tasting-sized portions of food, wine, beer, and drinks.  The theme for this year's festival, Celebrating Culinary Adventures, ties into the "What Will You Celebrate?" campaign happening across the Walt Disney World Resort.
<
Festival organizers rely on the vast knowledge and contacts of the culinary department at Walt Disney World to select the cities and countries represented in the festival.  They also closely monitor guest feedback to understand what guests liked, didn't like, and wanted to change from previous years' festivals.  There are countries and dishes that are consistently very popular with guests (such as Canada's cheddar cheese soup or the lamb sliders from New Zealand).  However, each year the organizers change 2-3 countries – so returning guests can continue to get a new experience.  New cities this year include Rio De Janiero, Brazil and Bangkok, Thailand.  Even though there are only 2 new country kiosks, 60-70% of the menu items have been changed in order to ensure a different experience.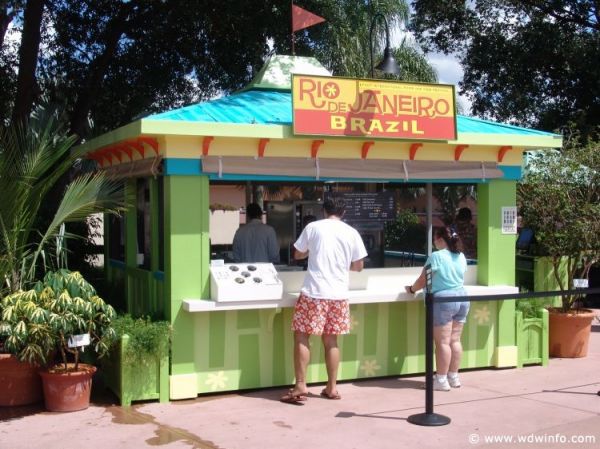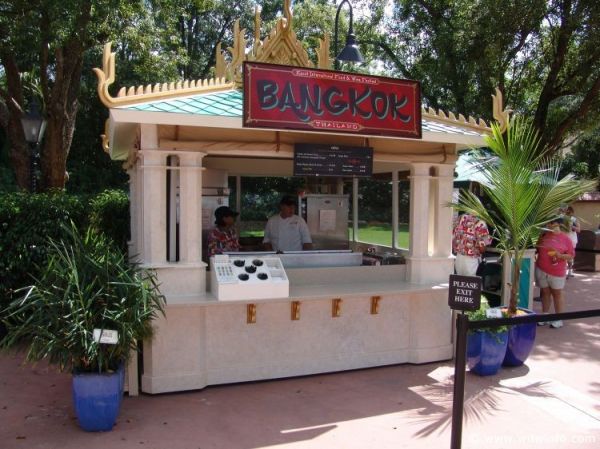 EPCOT works closely with the countries represented before the final approval of the menu.  Interestingly, it's not only the tastes and the offerings considered for the menu, but the chefs need to realistically consider whether an item can be produced quickly, efficiently, and with a high enough quality for a festival with this volume of traffic.   For example, how many steps does it take to produce an item?  A chef can offer a complex and complicated dish if they are serving ten people, but it's a totally different story if you need to serve 1,000 or more of that complicated dish.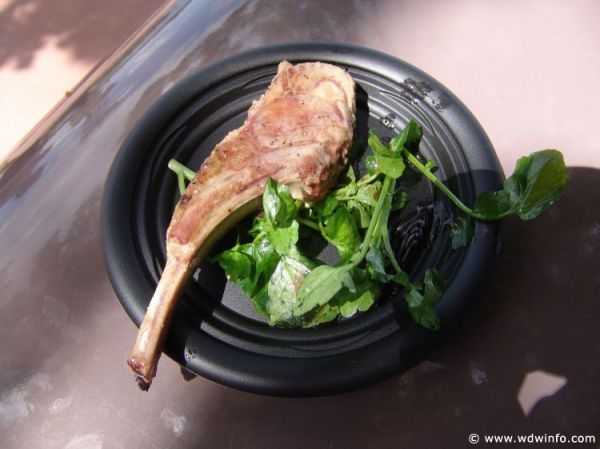 Dan commented that there is a very talented food and beverage team headed by Chef Jens Dahlman, Executive Chef of EPCOT Food and Beverage.  Chef Dahlman is intimately involved with all aspects of the International Marketplaces.  Tastings are done year round on possible dishes.  Chef Dahlman solicits input from other chefs as well as Cast Members not in food and beverage to figure out the best offerings.  [Please, let me know when they're having signups for tasters for the food and wine festival.  I will volunteer my services.]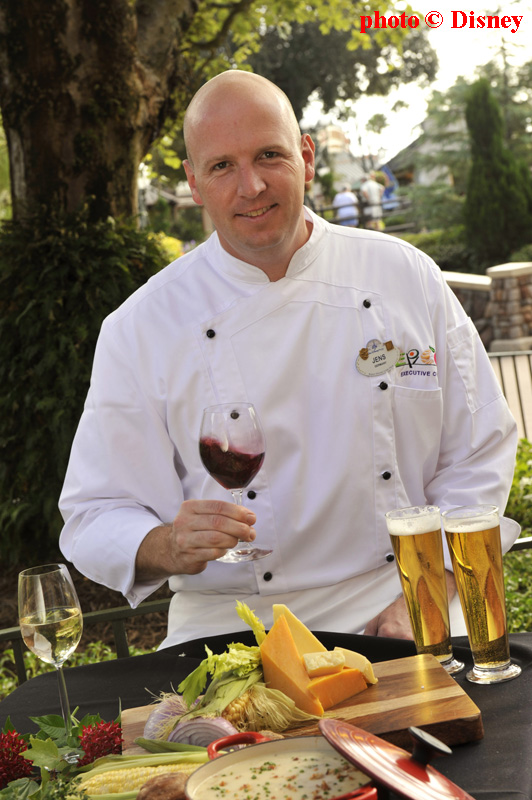 EPCOT is already known for its expansive restaurant offerings from signature upscale dining establishments such as Bistro de Paris and Le Cellier to international pastry and funnel cake stands.  Almost 30 dining establishments are open every day in the World Showcase containing approximately one third of all the dining room chairs in the entire Walt Disney World resort.  Therefore, adding an additional 25+ international food kiosks requires a huge influx of Cast Members.  When I spoke with Dan before the festival opened, he mentioned they were currently in the process of "on-boarding" new Cast Members.  Over 500 Cast Members are hired to support the festival kiosks and cooking functions.  However, many of these new Cast Members are those you never see – the "back of house" cast doing all the prep work, ordering, inventory, etc.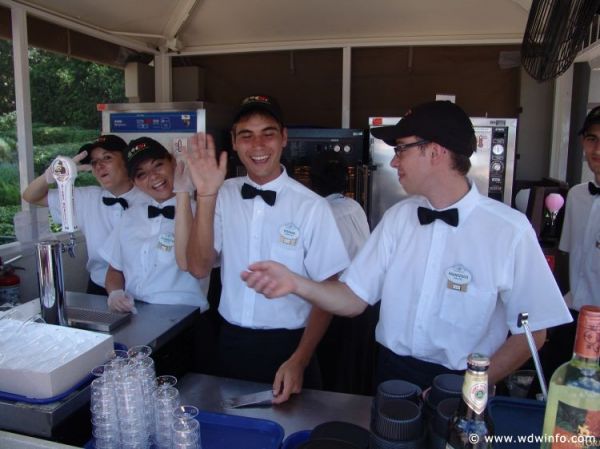 When a festival has been around for 14 years, and is as established as EPCOT's, how do you continue to keep it fresh?  Dan commented that the guests of this festival represent a particular challenge.  They love the festival, have great memories of visiting, and do not want anything changed, but, at the same time, the guests want to continue to be challenged and surprised.  "We are walking a tightrope of keeping the things that are really popular and trying to keep the guests surprised with new things."  To address this paradox, Dan said festival planners rely heavily on guest feedback.  They will walk the park every day from the opening, talk with guests, and get their reactions.  At the end of the day the festival is there to please the guests.  "If the guests like it, we will have it," says Dan.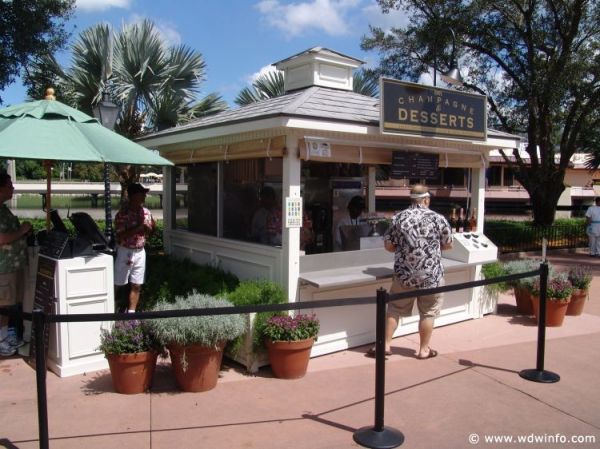 New additions to this year's festival include the two new countries kiosks as well as a new Champagne and Desserts kiosk.  Changes have also been made to the popular Party for the Senses.  For the first time, purchasing a ticket to the Party of the Senses ($135/person) also gets you a reserved seat at the daily Eat to the Beat concert.  Dan Cockerell mentioned another change to the Party for the Senses came from some of the negative guest comments received last year.  "We heard people saying it's really crowded at the start of the Party for the Senses, so we came up with the Wine Vue Lounge concept and for an additional fee people get a separate area to sit."  For $75/person guests receive private reserved tables, premium bar, and an artisanal cheese station.  Dan says this party is the one thing he was particularly looking forward to with the festival, "the unique over-the-top experience of the Party of the Senses – the theming, music, and food is something unbelievable."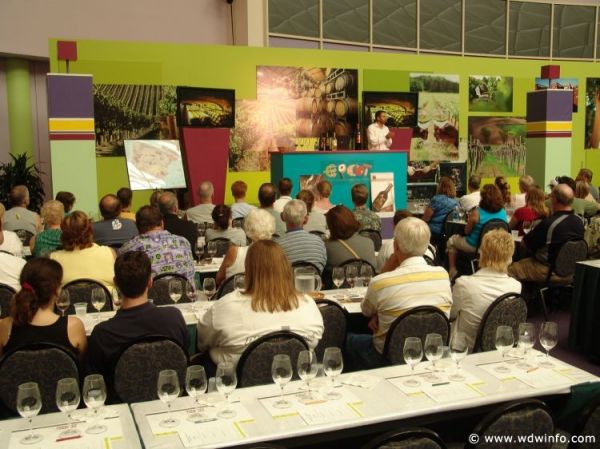 Another new program added this year is "Celebrating Family and Friends in the Kitchen"; a three-course lunch prepared by celebrity chefs for $110-$130/person.  This is an opportunity for guests to spend two hours with some of the guest speakers, celebrity chefs, and winery representatives attending the festival.  Some of the celebrities participating in this event include: the Deen Brothers – Jamie and Bobby Deen (restauranteurs and sons of Food Network's Paula Deen), Patti LaBelle (R&B singer and cook book author), and Cat Cora (Food Network Iron Chef and restauranteur – Kouzzina by Cat Cora).  Dan says the event concept came from the fact that whenever you have guests over to your house, you end up in the kitchen.  "You may have a great dining room, but the center of the house is the kitchen where the meals are being made and that's where you have all your social time."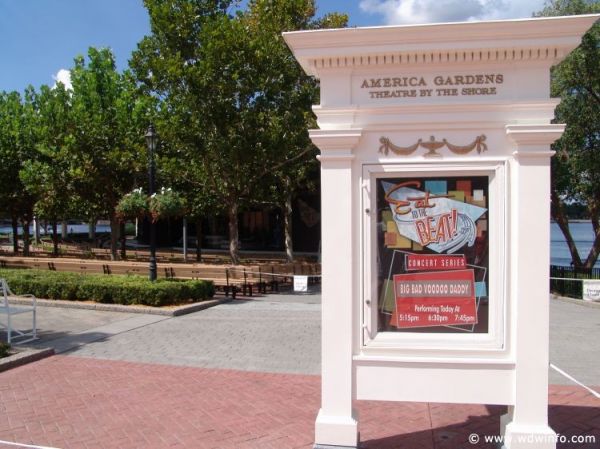 Over 13 years, the festival has gotten huge in scope; it lasts for 45 days, with over 25 food kiosks, 17 musical performers in the Eat to the Beat Concert series, guest chefs, food and wine seminars, signature dinners, Party for the Senses, etc.  I asked Dan how they organize and coordinate a festival of that scope?  He quickly replies, "I have no idea."  Chuckling, he then says they have 13 years of experience in putting on the festival, and there is an incredible team dedicated year round to it.  As soon as the festival ends on November 8, they'll take a breather, but get right back to planning next year's festival.  "We have to start lining up all the chefs, all the winemakers, think about what the theme is going to be, and work with Walt Disney Imagineering on the sets we need to have and what the graphics are going to look like."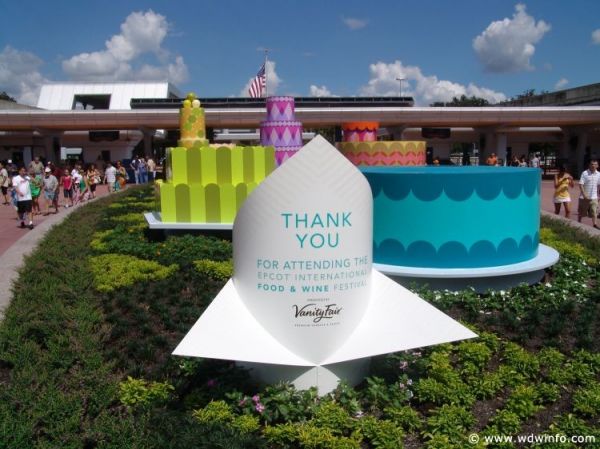 Near the end of our conversation, the excitement in Dan's voice for the festival was contagious.  He said, "This is what we're about, and the festival makes the whole park come alive.  Once you get that atmosphere on the World Showcase, you have the smells wafting across the promenade, you have the Cast Members and guests in a great mood, talking and interacting, it's just an incredible place.  It's my favorite time of year here, and that's the biggest thing I'm looking forward to – strolling around and seeing all our Cast doing what they do and seeing all our guests enjoy it."
Category: Disney World