The new restaurant Kouzzina by Cat Cora located on Disney's Boardwalk had its "soft opening" a month ago [see Kathy Werling's blog for recent photos], but the official Grand Opening was Thursday, September 17.  Cat Cora is a world renowned chef and television personality.  She is the first and only female "Iron Chef" on Food Network's "Iron Chef America" and is the Executive Chef for Bon Appetit Magazine.  Kouzzina is the first table service restaurant for Cat Cora.  I recently had the opportunity to discuss the new restaurant with Chef Cora.  You can read all about the vision for Kouzzina by Cat Cora below, and you can listen to my interview with the Iron Chef at the end of the article.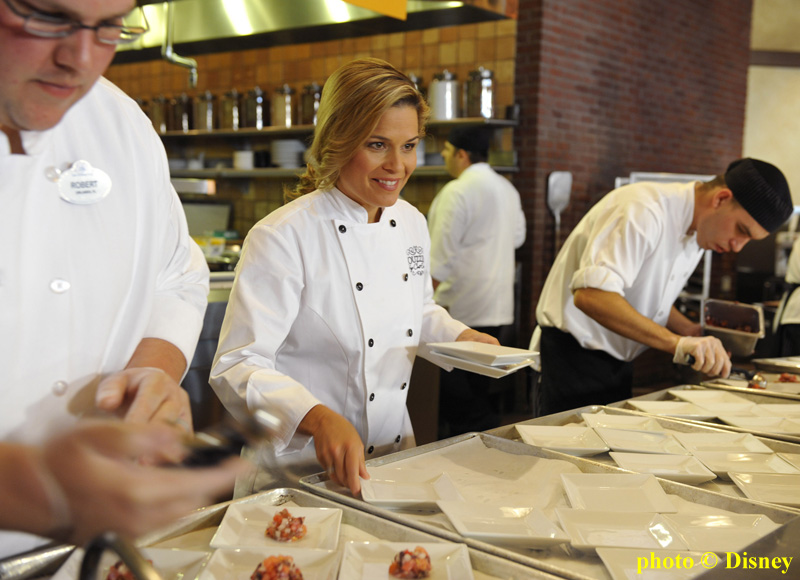 1. Click here

to listen to the complete interview with Chef Cat Cora.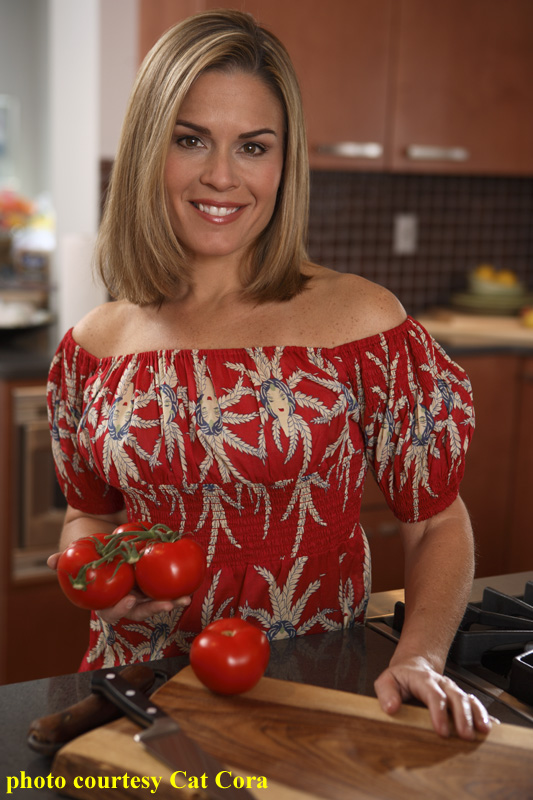 Cat Cora is Greek-American from Mississippi.  She comes from a family with deep Greek roots, and chose dishes and recipes for the restaurant that have been handed down from generation to generation in her family.  I asked Chef Cora to describe the concept behind Kouzzina, and thought her reply was telling.  She explained Kouzzina is Greek for "kitchen", and she wants guests to feel as though they are visiting her house, in her kitchen, and having a unique Greek-inspired experience.   She commented the hardest thing about crafting the menu was narrowing down the recipes to 8-10 standout dishes per category (appetizer, entrée, etc.), and she considers the dishes on the menu to be the "best of the best".  Some of the signature dishes Chef Cora mentioned include the Fisherman's stew, spanakopita, Spiro's Greek salad, cinnamon-stewed chicken, braised lamb shank, and the char-grilled lamb burger.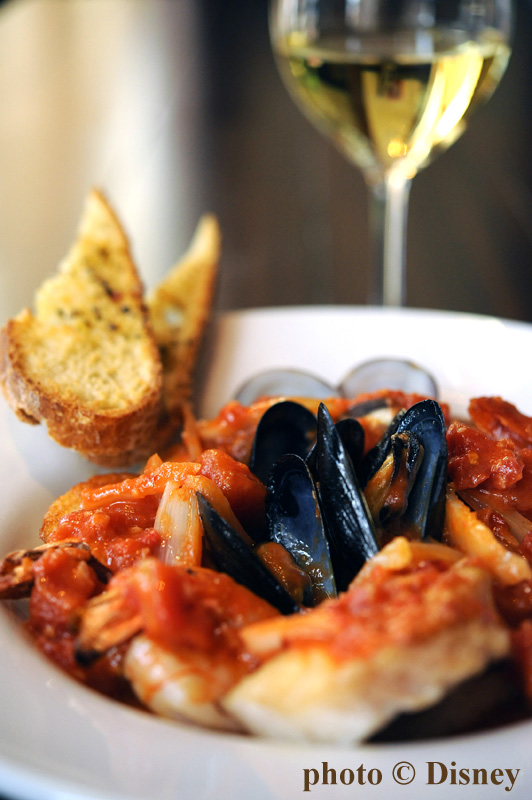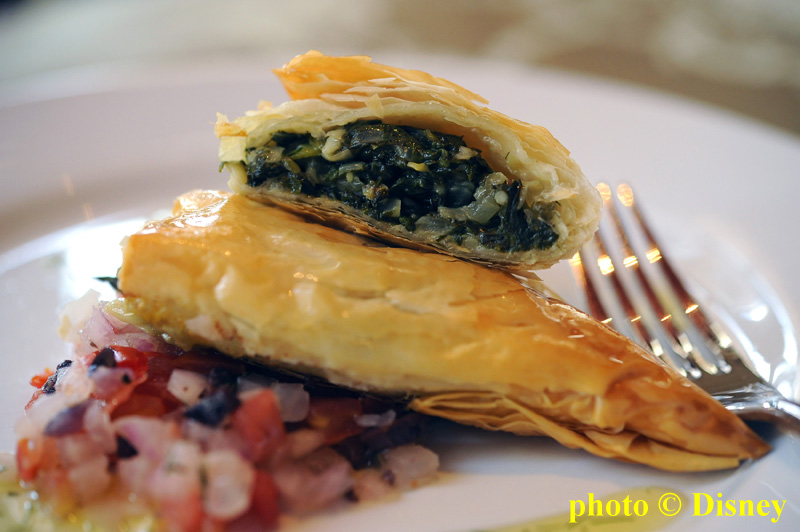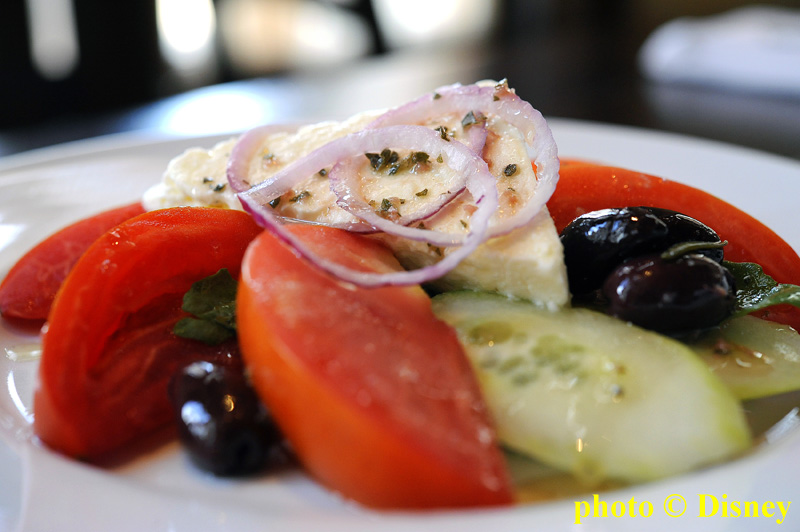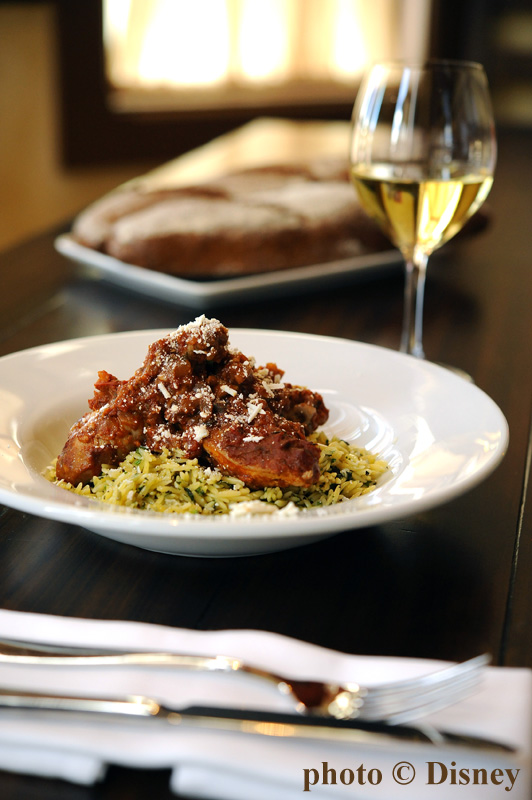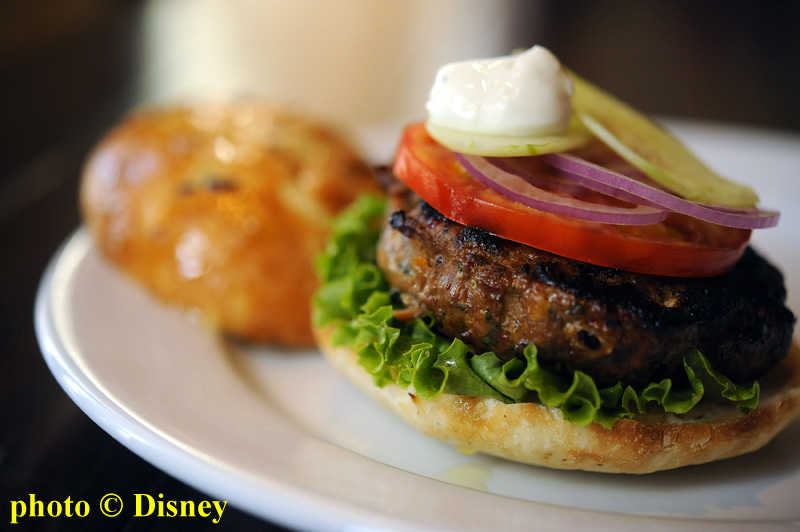 In addition to the signature dishes, the beverage side of the menu has unique Cat Cora touches as well.  The restaurant features wine from her own private label "Coranation" (a play on her name and the word coronation).  Chef Cora partnered with Rudd Winery in Napa Valley, California to produce a Sauvignon Blanc, Chardonnay, Cabernet, and Pinot Noir especially for this restaurant.  Diners can pair their dinners with a flight of Cat Cora's wines – the "Cat Flight" includes three 2oz pours.  In addition to wine, she created a signature cocktail, the "Ouzo-tini".  A martini made with ouzo instead of vodka that she says is "absolutely delicious".  Ouzo is a traditional Greek, anise flavored liquor prominently featured at Kouzzina, and the grand opening celebratory meal kicked off with a toast of ouzo.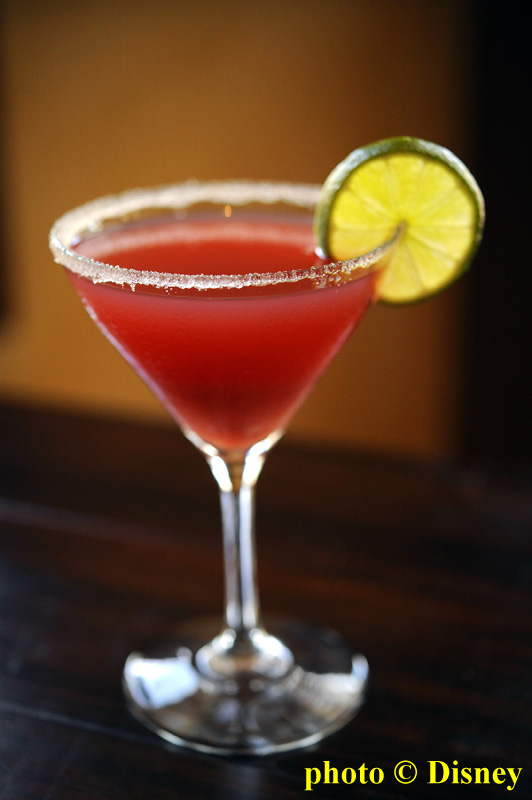 Chef Cora has dreamed of opening her first sit-down restaurant for many years, and had a business plan ready when she was 15 years old.  She says Kouzzina has gone above and beyond her expectations for a restaurant, but in many ways it is still the same as what she imagined all those years ago.  She says her dream has come to fruition after so many years as a beautiful restaurant.  Cat Cora is quick to point out that she owes much to Disney.  "They took a big leap of faith.  This is a unique experience for Disney as well, and their first partnership with an individual culinary figure."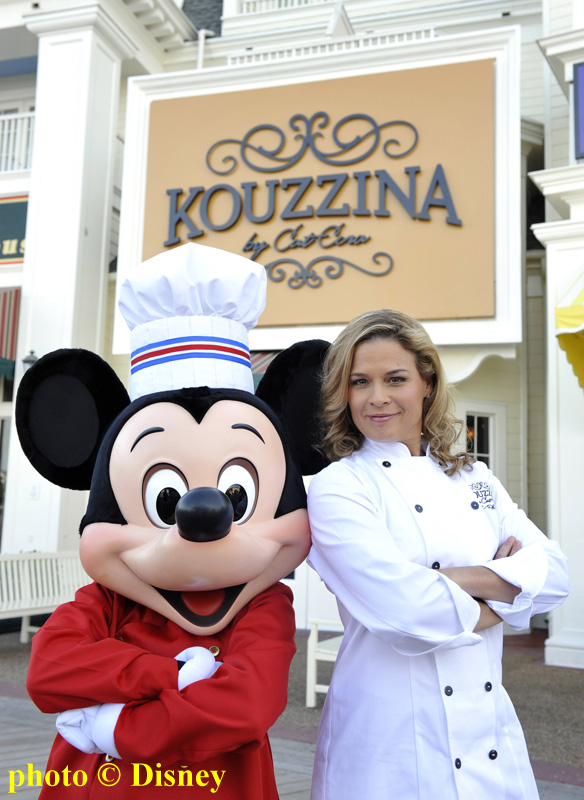 When Chef Cora is not in the restaurant, it will be run by Chef Dee Foundoukis.  Chef Foundoukis has 25 years of culinary experience including 18 years at the Walt Disney World Resort.  At Disney, she has worked in the theme parks from Mama Melrose's Ristorante Italiano and The Hollywood Brown Derby at Disney's Hollywood Studios to Cinderella's Royal Table, Tony's Town Square, and Crystal Palace in the Magic Kingdom.  Chef Foundoukis has also worked at Disney's Pop Century, Shutter's at Disney's Caribbean Beach Resort, and Chef Mickey's and Contempo Café at Disney's Contemporary Resort.  Chef Cora comments that Dee Foundoukis is first generation Greek and has the "passion, language, and knowledge of the culture and cuisine of Greece."  In addition, Cora says Dee is a "super-talented chef, and nailed every single dish of mine."  This gave her the confidence that when she is not on property she has someone talented running the restaurant that will carry out Chef Cora's vision.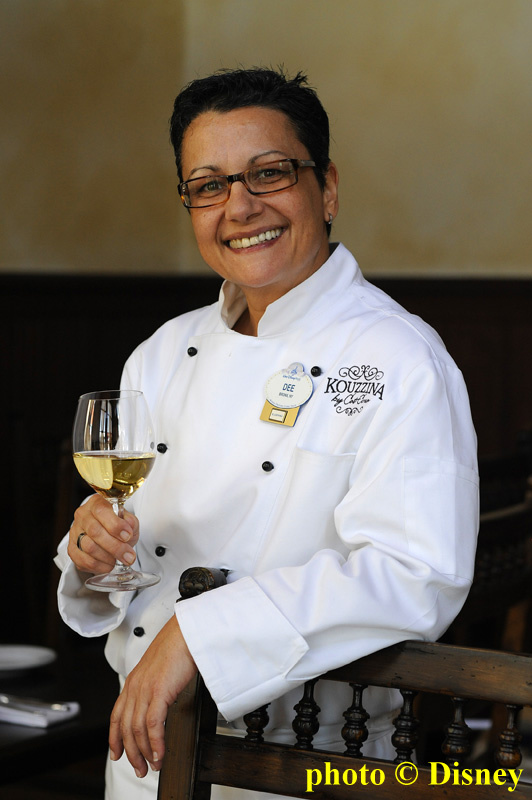 It was obvious from talking with Cat Cora that she has a strong connection to family, and they serve as an inspiration and motivator for her.  Her entire family including her mother attended the grand opening celebration of the restaurant, and Spiro's Greek Salad on the menu is named after her father.  Chef Cora mentioned her family is "so happy and so proud", and, at the opening, everyone was Greek dancing to a Greek band, toasting with shots of ouzo, drinking wine, and eating great food.  Chef Cora wants this spirit to continue every day at Kouzzina.  She wants her guests to feel as if they are coming in and joining a family gathering.  Guests at the opening commented they felt as if they were at "one of Cat's parties at home."  Chef Cora is striving for an atmosphere that is "warm and welcoming where you can get an amazing meal in a great setting."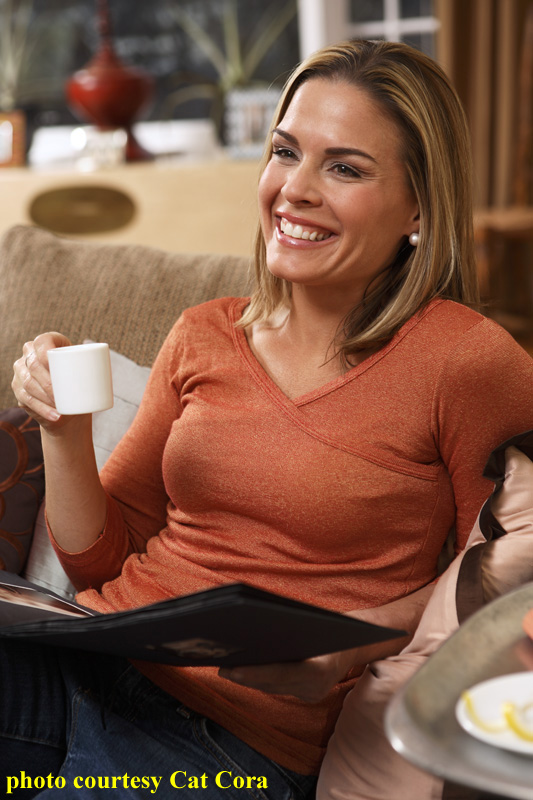 Cat Cora has been a featured chef at both the EPCOT International Food and Wine Festival and Disney's California Food and Wine Festival at the Disneyland Resort.  She will be returning to EPCOT's Food and Wine Festival the weekend of October 30th where she will host one of the new programs "Celebrating Family and Friends in the Kitchen."  In yet another example of her family bond, her mother, Virginia Cora, will share the stage with her during the cooking demonstrations.  Also, Cat Cora will be hosting the "Party for the Senses" on Halloween, October 31st.  In addition to her scheduled appearances at the Food and Wine Festival, Chef Cora is committed to being in Kouzzina whenever she is in Florida.  She wants to give fans the opportunity to meet, visit, and take pictures with her, – and eat food of course.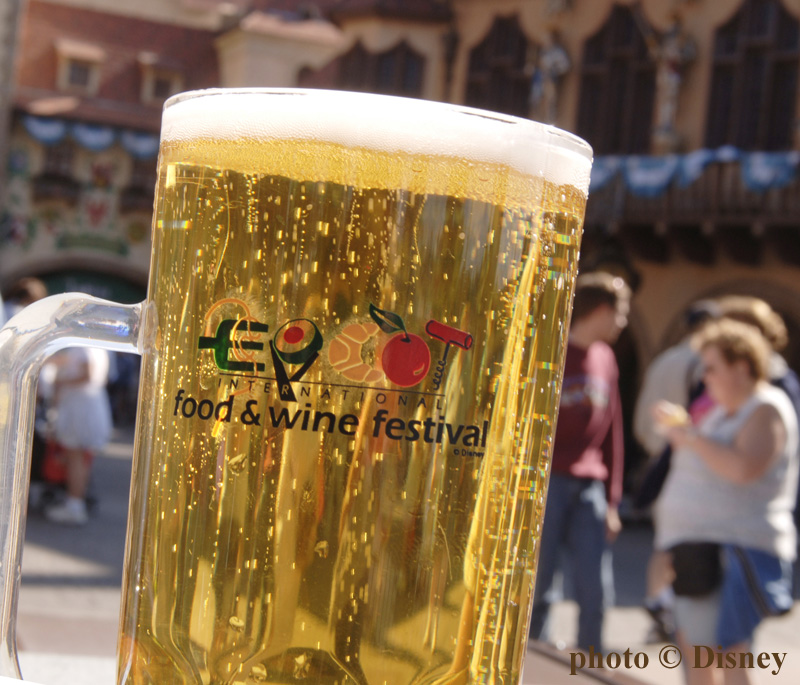 This is not Cat Cora's first partnership with Disney.  She has been passionate about teaching families healthy eating habits at home, and began working with Disney in 2008 to create a Disney Video on Demand series.  She says "Disney has always been in her family" – dating back her first big family vacation as a little girl, to her younger brother working for Disney, to taking her own children to Disney since the birth of her first son.  Collaborating with Disney for her first restaurant was therefore a natural fit.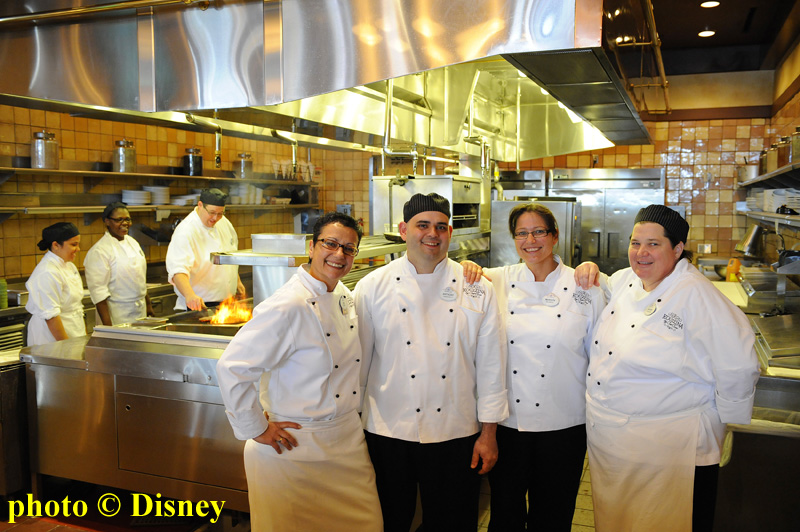 Outside the kitchen, Chef Cora is heavily involved in charity work.  She is the founder and president of "Chefs for Humanity".  Inspired by "Doctors Without Borders", this organization formed in 2004 in response to the tsunami disaster.  Chefs for Humanity brings together members of the culinary world as well as educators to provide nutrition education, hunger relief, and emergency humanitarian aid in order to reduce hunger across the world.  Cat Cora's partnership with Disney will provide opportunities to educate families about her charity work in addition to promoting healthy eating habits.  Cat Cora mentions how health and wellness is also very important to Bob Iger, President and CEO of the Walt Disney Company, and they are currently working together to come up with novel ways to promote proper nutrition at home and abroad.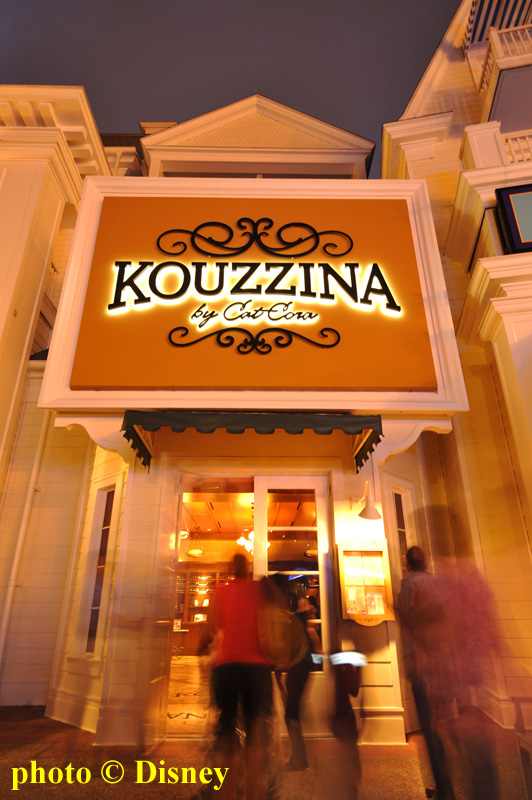 In closing, Chef Cora encourages everyone to come out and give Kouzzina a try.  She especially encourages all of the local Orlando residents to come out, and would like to see a balance between the locals and tourists.  I, for one, can't wait to stop by the restaurant and give it a try, and I'm already making plans to order that lamb burger.
Category: Dining, Disney World