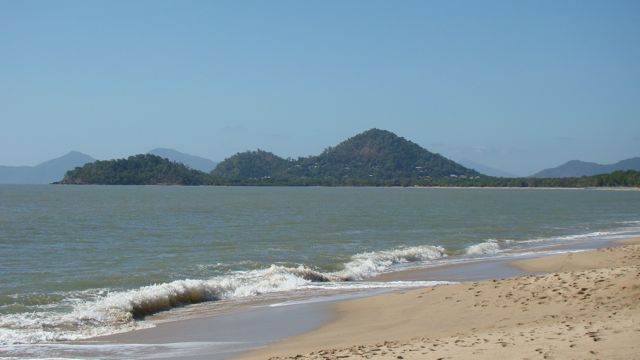 On Tuesday night, I went for a walk on the beach but was not prepared for the intensity of a Palm Cove evening. You can't see the animals; you can just hear them. You hear them making sounds that usually preclude someone being killed as they foolishly walk alone in a strange land. As I walked down the deserted walking path next to the hotel, I imagined being an exotic American meal for some strange animal or the victim of an Australian chainsaw killer. Once I got to the beach, the sounds from the forest and the thoughts in my head were just too much and my seaside stroll was short lived.
On Wednesday night, with my hysteria firmly in check, I once again walked down the deserted hiking trail to the ocean this time ready to fully experience the beach at night. I started by sitting under an Australian pine tree. The sea was amazing. The clouds covered the front of the moon but allowed the moonlight to shine straight down which left a thin sliver of light where the sea met the horizon as if a florescent light was lit just beneath the water. Then the clouds would change and everything would be bathed in the light of the full moon. A moment later the clouds would reappear and submerge everything into darkness.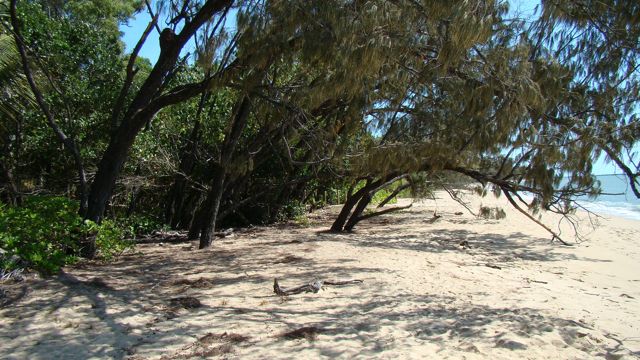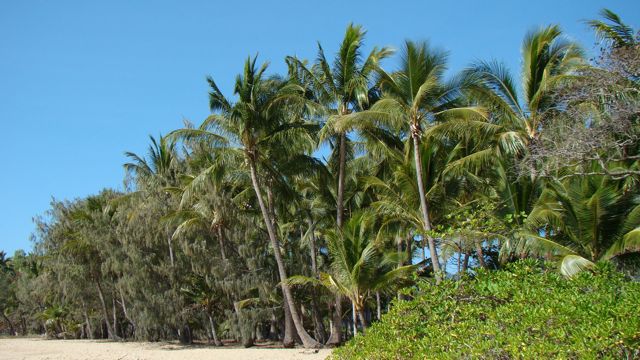 I turned away from the sea to look at the jungle. The stars lit up the sky as if some animal had left sparkling tracks as it wandered across the heavens. A flying fox bat glided effortlessly above me. As I walked down the shoreline, I was careful to step where the ocean would erase my footprints so it seemed as though no one, not even myself, had ever stepped on to this beach.  As I stood on a partially submerged log, I could hear the waves crash with such a force several times I thought it was thunder. I could feel the cool air rush out of the jungle then feel the moist heat of the ocean as it enveloped the log. There was so much going on that I had to pace myself in order to experience everything that was unfolding.
In an attempt to consolidate everything that was happening, I stood in a meditative pose with one hand facing the heavens and the other facing the earth so I could experience the realm of both. Then I realized that I was smiling like a child on Christmas morning as l was overwhelmed by the multitude of gifts that nature had surprised me with. It was a night filled with opposite forces. The dark of night and the bright full moon, the turbulent ocean and the calm quiet forest, the cool evening air and the warm breath of the ocean. It was truly a night for the senses.
Category: Adventures by Disney