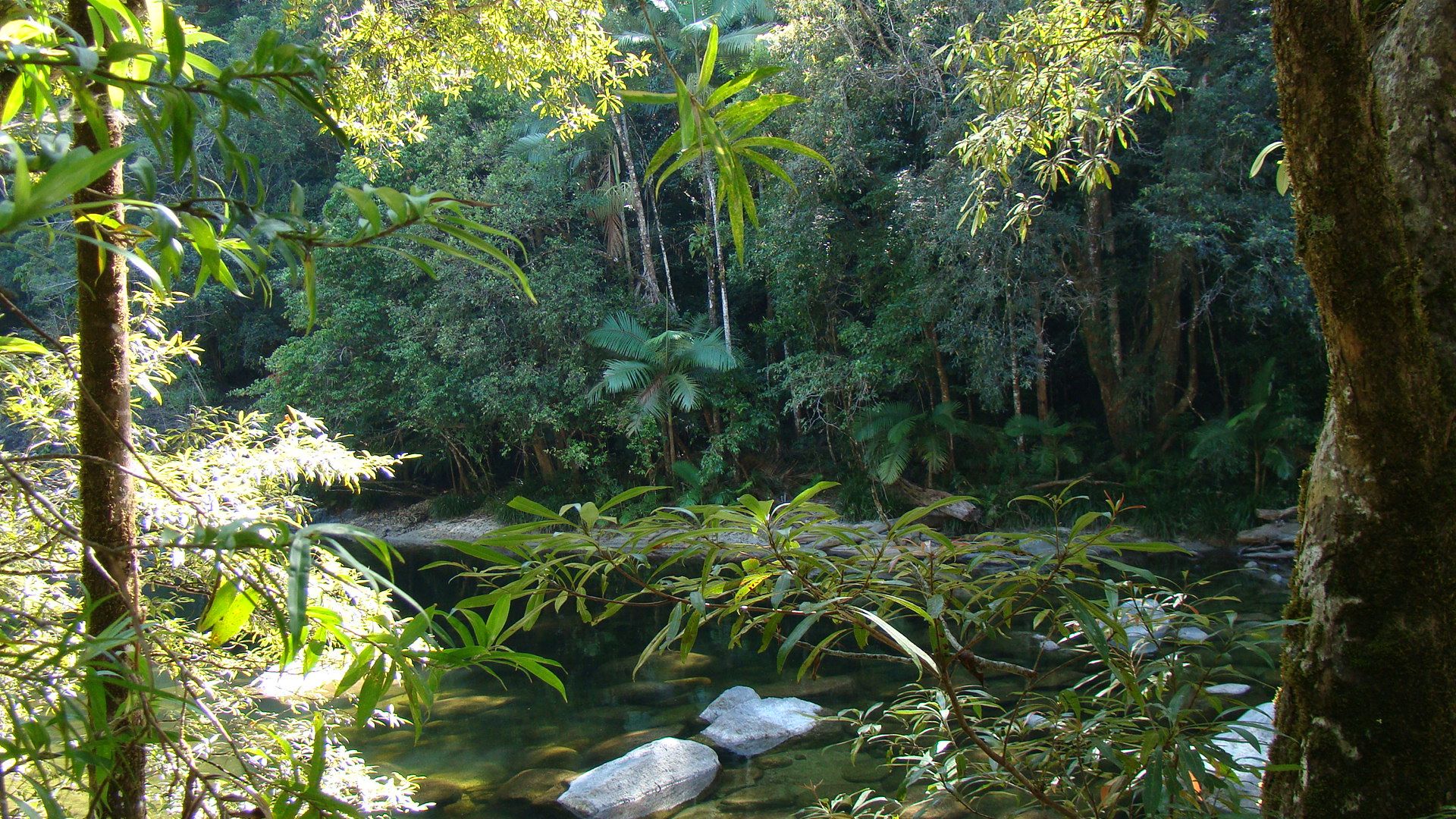 You'll have to forgive me for not updating the trip blog in a few days – getting enough time to actually sit and write has been a challenge – Disney is keeping us very busy!
The first full day of our Adventures by Disney tour began on Sunday with a trip to the Daintree Rain forest in Mossman Gorge (I'm putting up GPS coordinates to all these locations we're visiting on my Facebook page).  On the ride out to the rain forest our guide went through what we should expect.  He started by telling us that the Daintree rain forest is one of the oldest in the world, and that it reflects what Australia looked like 140 million years ago.  He then proceeded to list all of the things which will kill you in the rain forest – things like snakes, spiders and psychotic trees that will inject you with needles, causing excruciating pain that will continue for months on end.  This charming "chat" went on for 10 minutes prompting me to yell out, "Can we just drive the bus through the rain forest and take pictures out the window?"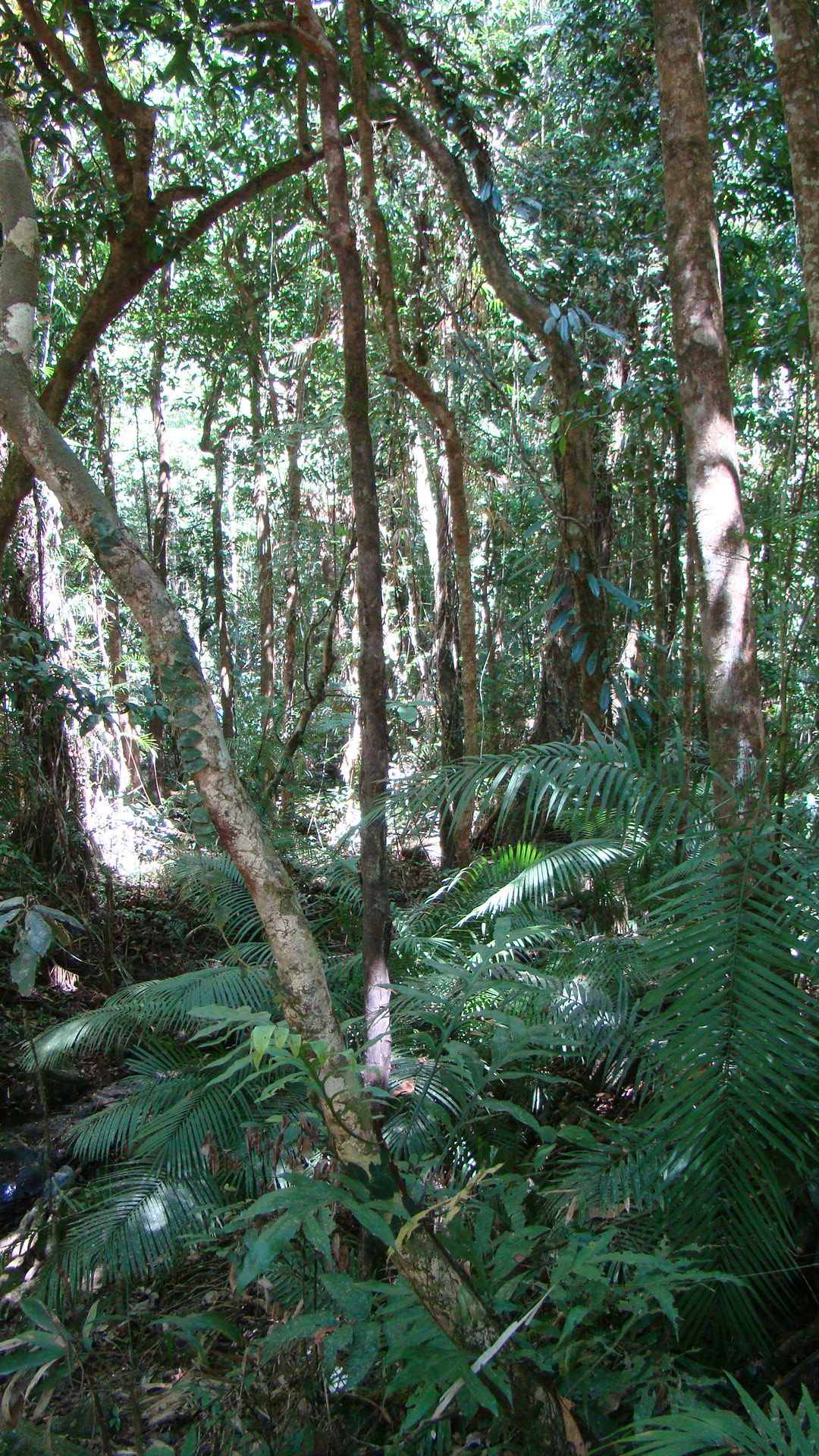 In fact, the rain forest was beautiful and miraculously no one died.  From there we were taken to the Voyages Silky Oaks Lodge – one of two resorts that actually exist inside the rain forest.  This place was stunning.  Rustic, charming and built in such a way that it incorporated the natural surroundings of the rainforest into the resort.  A delicious lunch was provided for us on a river bank – a lunch that included assorted sandwiches, and in Walter's case – ants.  I had noticed an ant crawling on the table near my food, and like any good American I immediately killed it.  Nature must learn its lesson – don't come near me.  I'll admire and appreciate your beauty, but if you get too close to me I will step on you – usually while screaming like a six year old girl.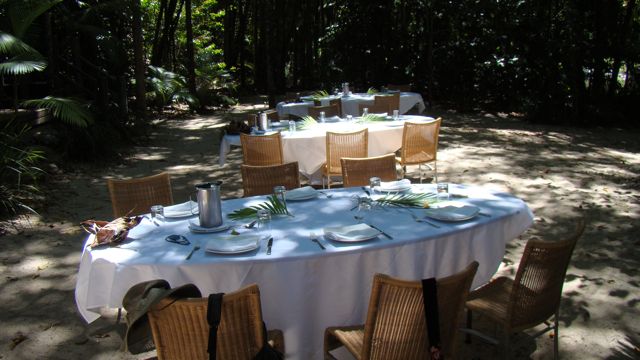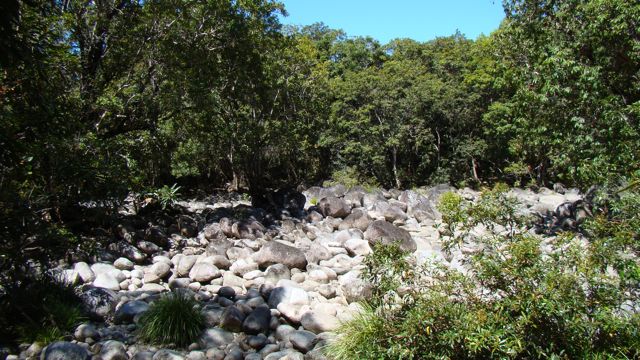 At this point, one of the Lodge's guides, Des, explained how they make iced tea from these green ants like the one whose guts I just splattered all over the nice white table cloth.  Of course all of us looked on in horror as this man described the process whereby they make tea from these things and he offered Walter a chance to eat a live one.  Now, it should be noted that the list of foods Walter won't eat range from onions to tomatoes to runny eggs to undercooked meat.  Yet, when offered a live insect for dessert, his mouth was open and his tongue was out.
While I'm sure green ants make a lovely tea, I'm really not sure what's wrong with a nice tea bag, some lemon and some sugar.  Really and truly – do we have to complicate this?  It's iced tea for heavens sake – we have made advancements in the last 20,000 years.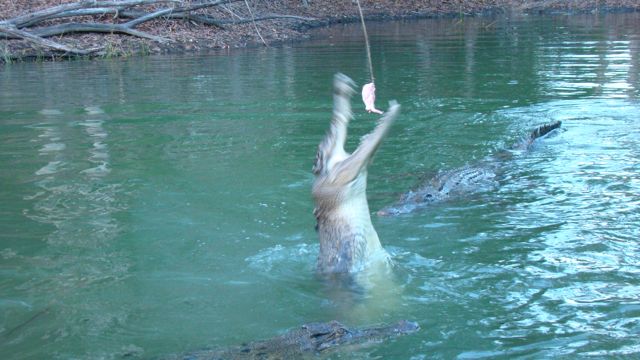 That night we were taken to Hartley's Crocodile adventure – a local establishment that showcases – wait for it – crocodiles.  Here is where we really got a good idea of the kind of special events Disney arranges for these tours.  The park was closed to the general public and opened specifically for our group.  We were taken on a boat ride around a lagoon where seemingly dozens of crocs were swimming around us.  Our boat captain placed a chicken on a stick and had crocs jumping out of the water to grab it.  It was pretty spectacular.  After learning about the crocs, we were taken to an amphitheater where we were introduced to various reptiles.  I felt my leg twitching in anticipation of one of these creatures getting loose and requiring a squashing.  We were also introduced to a Koala bear.  Queensland is the only state in Australia that allows you to interact directly with Koalas.  While we weren't allowed to hold it, we were allowed to pet it.  That's when we found out that Koalas smell like eucalyptus and piss.  It's a lovely smell to have on your hands right before you eat.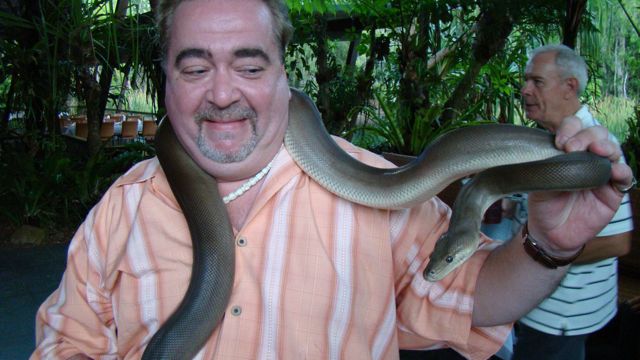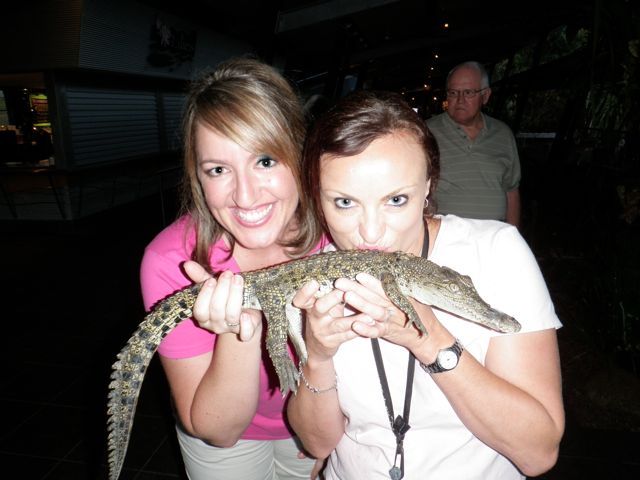 I have to give credit to our guides Christy (left) and Amber (or Krusty and Garbage as they refer to each other).  They had no problem holding this baby crocodile.  After my experience holding that vile snake, I had no intention of touching the croc.
After our tour of the park, we were provided with a barbecue dinner.  The food wasn't bad, but it also wasn't great.  For whatever reason, we all found the dining options in Queensland a bit underwhelming.
All in all, our first full day of our Disney tour was wonderful.  We got a chance to really get to know our tour mates (who are WONDERFUL) and to experience some true natural beauty.   After touring some of these places it's easy to understand why Australians are so proud of their country – it's a truly beautiful place.
Category: Adventures by Disney, Editorials