Halloween was celebrated at Magic Kingdom last night.  It was the first night of Mickey's Not So Scary Halloween Party.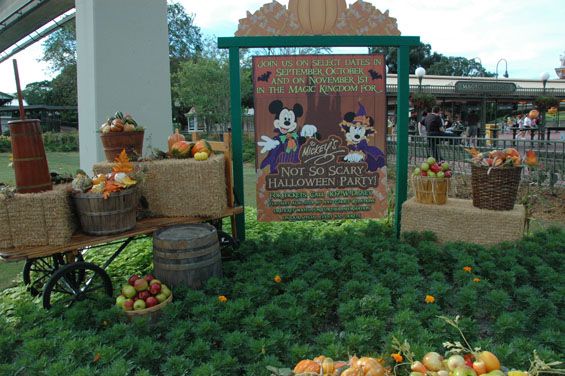 You are given a wristband when you enter so before 7 PM the cast members start moving the day guests towards the front of the park.
The parties are a great way to tour the park without a lot of people.  The rides had very short wait times.
We started the evening in Toon Town waiting for the start of the party.  When you enter the park you are given a park map showing all the Trick or Treat locations in the park. You are also given a treat bag to hold all your goodies. Disney sure knows how to throw a party!  There were plenty of treats along the path for the Alice and Mad Hatter's Treat Party.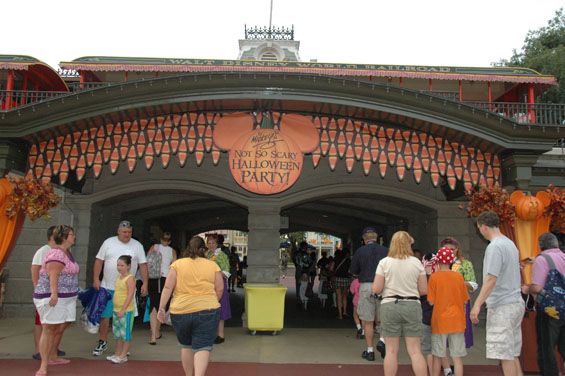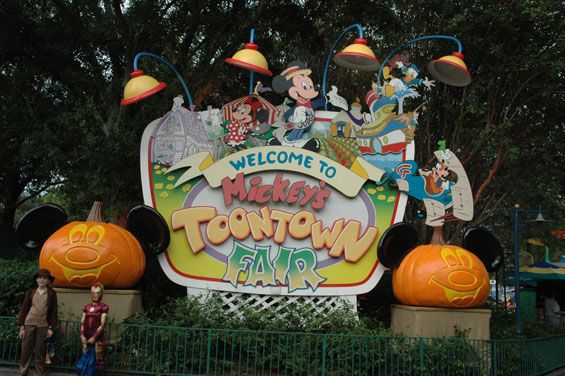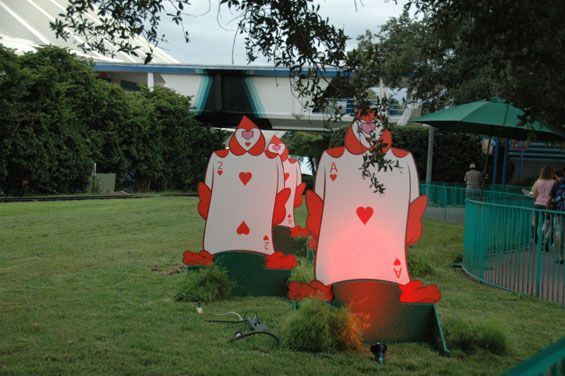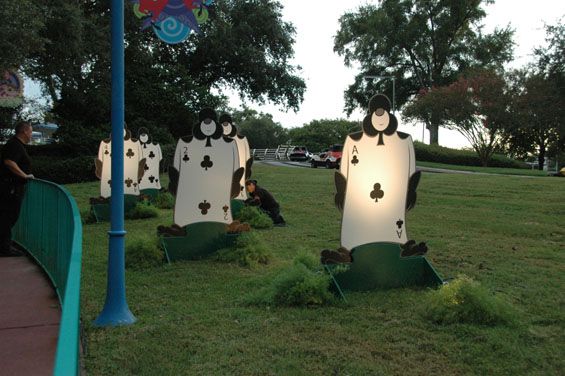 There was a great dance party in full swing with Stitch when we walked by.  It was fun to be a kid again and dance along with the music.  At one of the stations we got a Star Wars Tooth Tunes toothbrush.  Say that fast 3 times.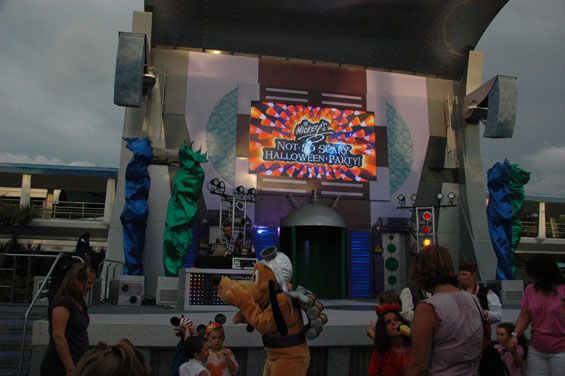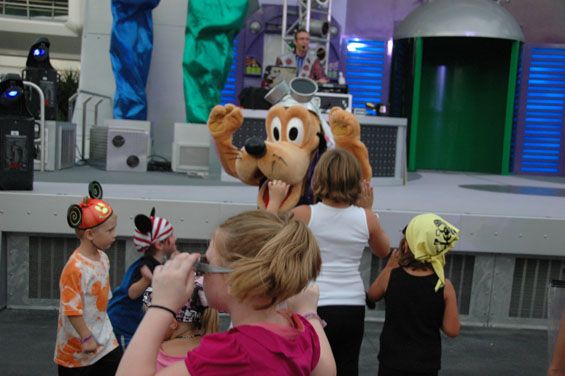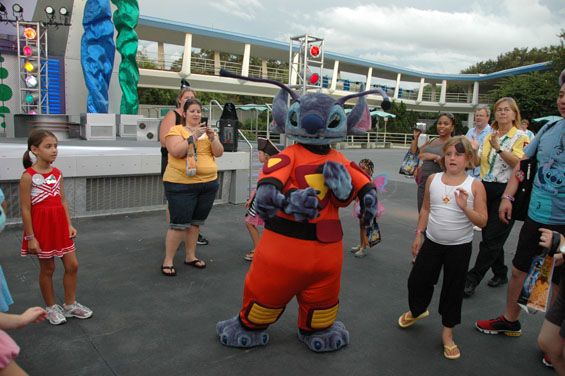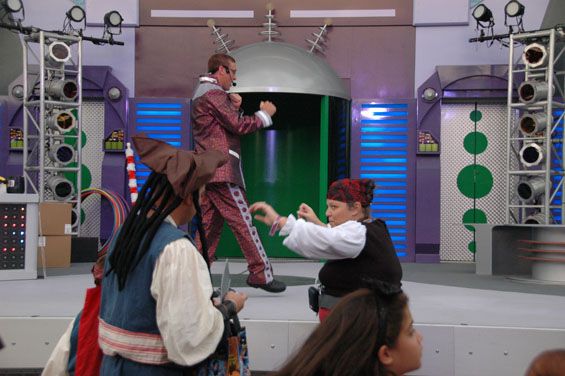 We had a touring plan that worked very well for us. We never encountered a crowd at the rides.  Some of the trick or treat stations had long lines but they moved quickly since they had several cast members handing out the candy.
We were so busy having fun that we waited till almost the last minute to get a viewing spot for the Boo- to- You Halloween Parade.  Our spot was perfect and in no time the Headless Horseman came galloping  past us.  Then the fun started with the other floats and characters.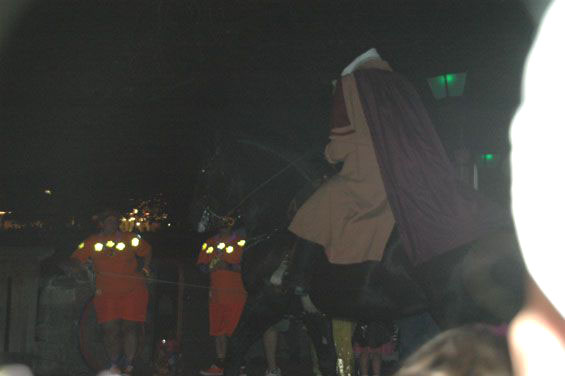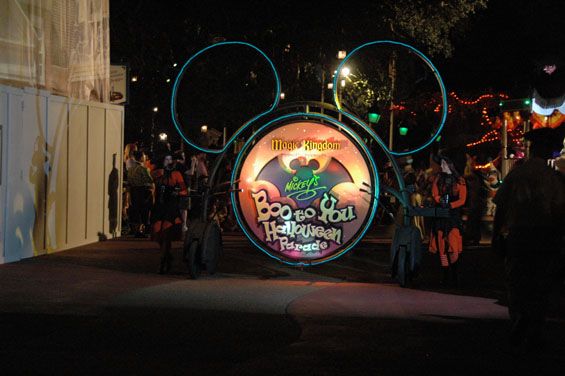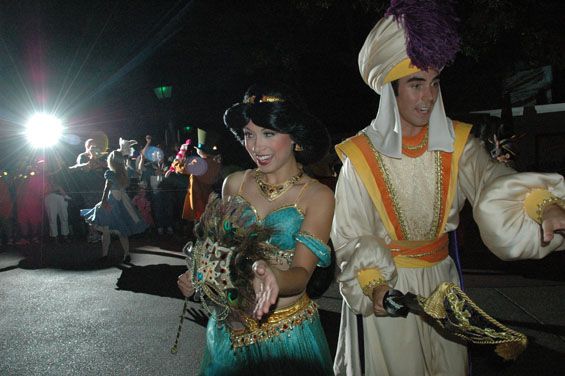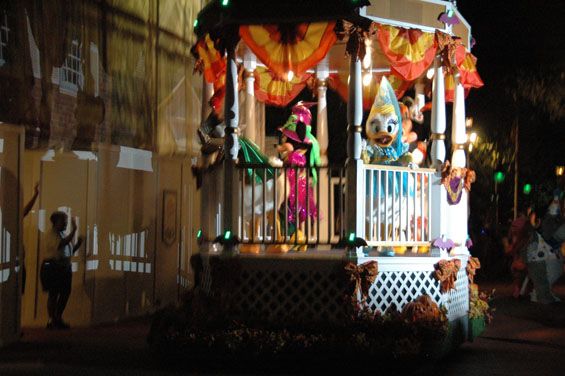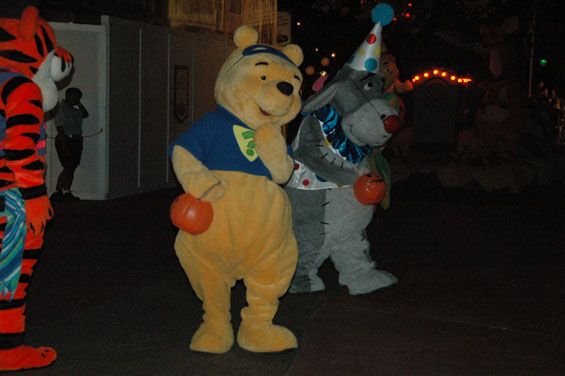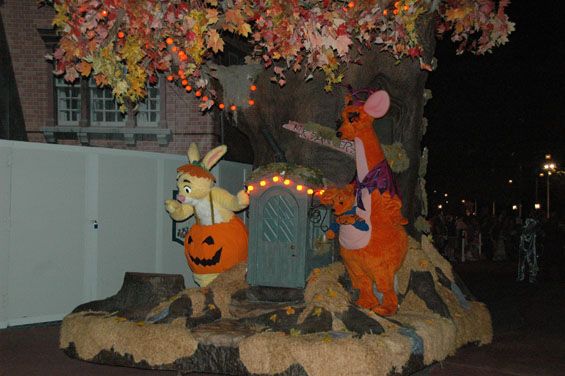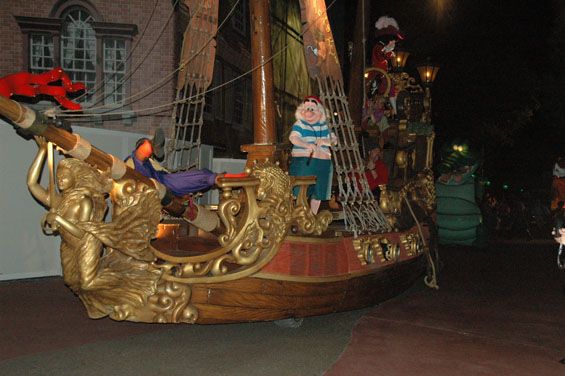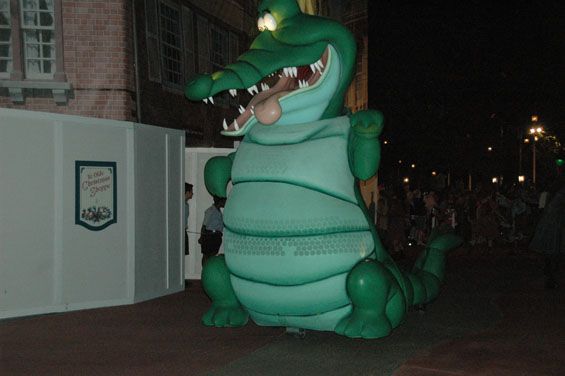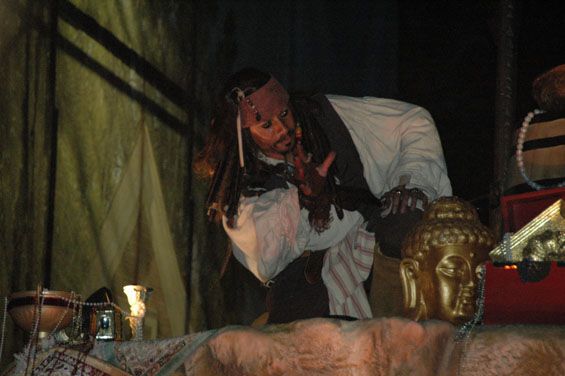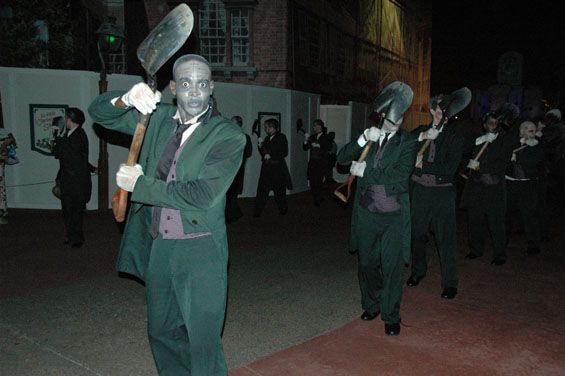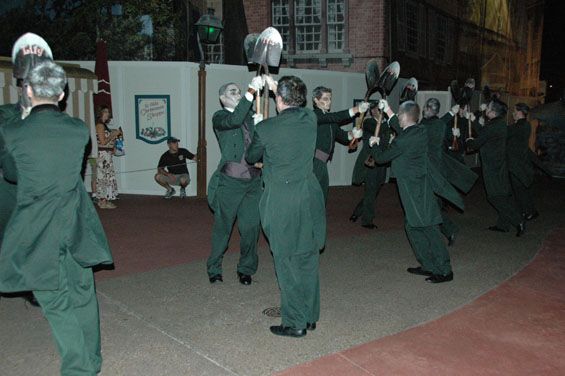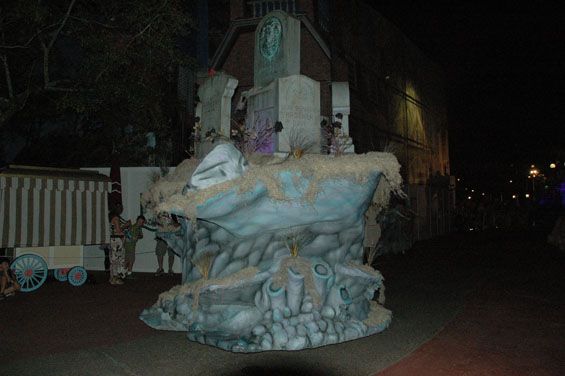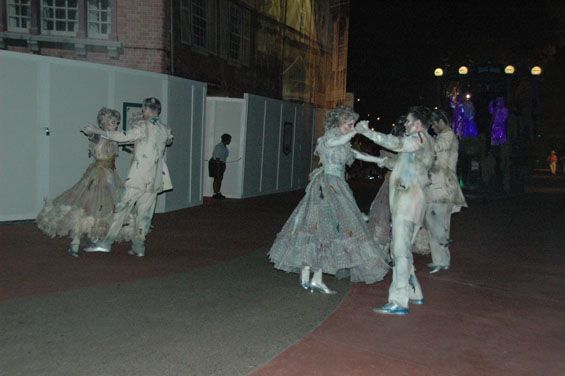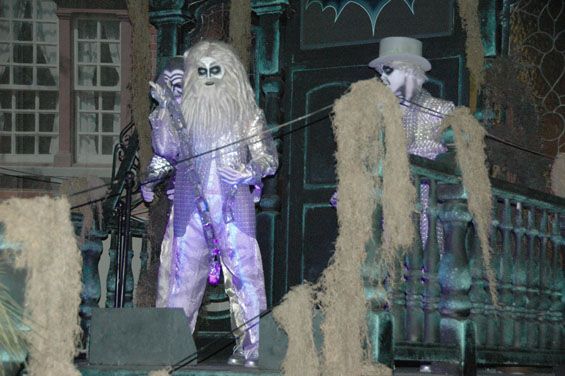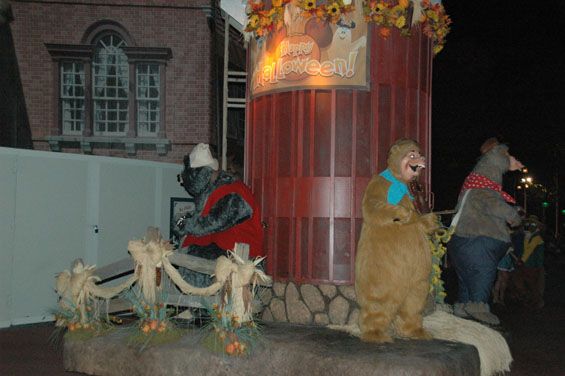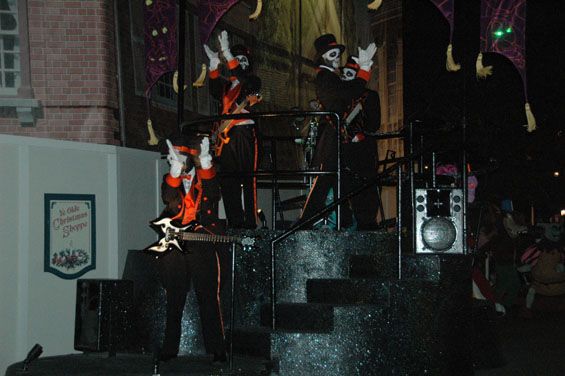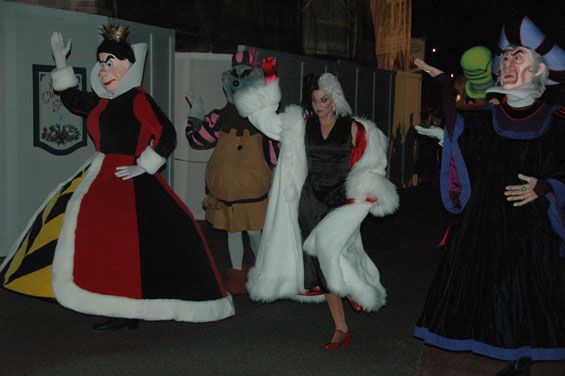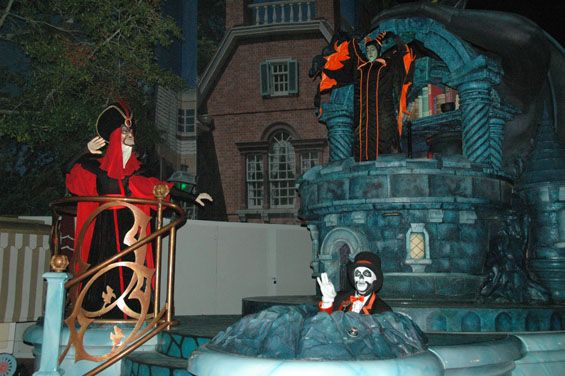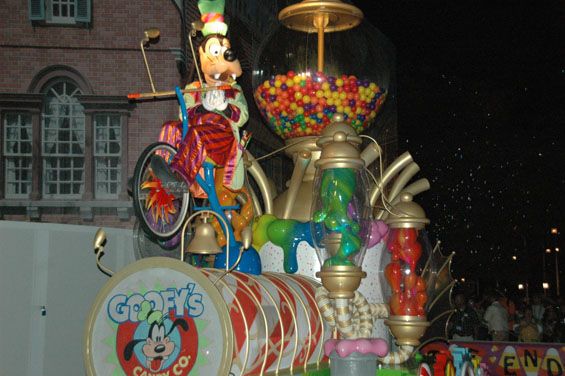 After the parade we did the Haunted Mansion.  It was also a walk on.  They had a "dead" character out front talking to the crowds and telling jokes.  It is amazing how they decorate the park for the Halloween party.  The park looks different at night.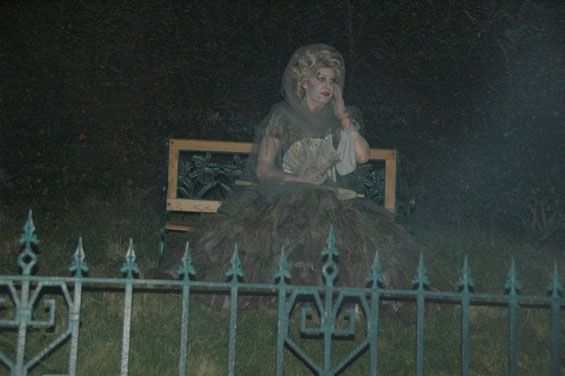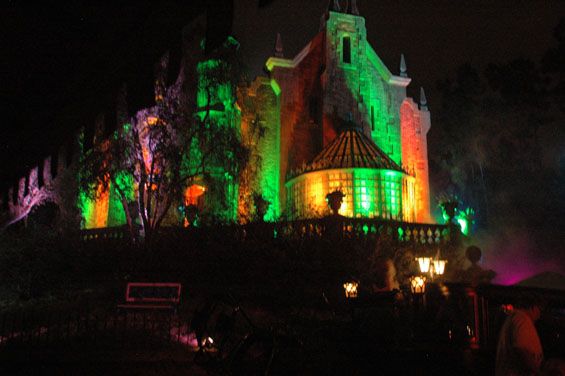 We had plannned on seeing the fireworks at 9:30 and there were plenty of great spots still left when we arrived.  We started watching them from Casey's Corner and moved down the street towards the Emporium so we could escape the crowds leaving the park at the end of them. The fireworks were spectacular as always.  I was never a fan of fireworks until I came to Disney.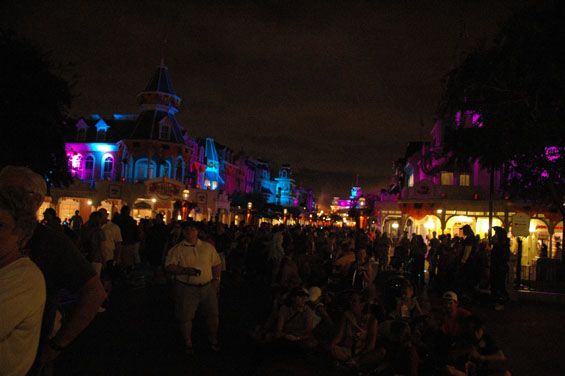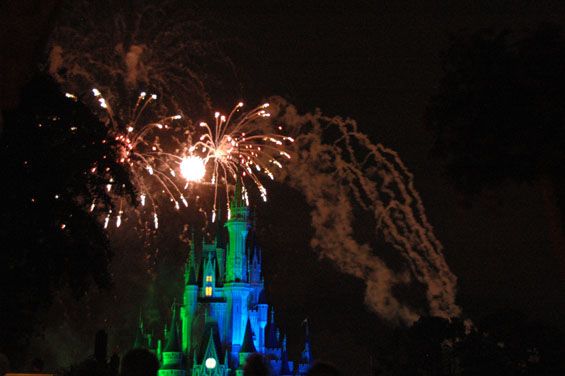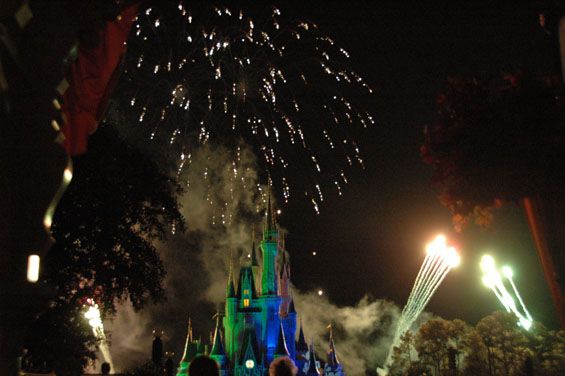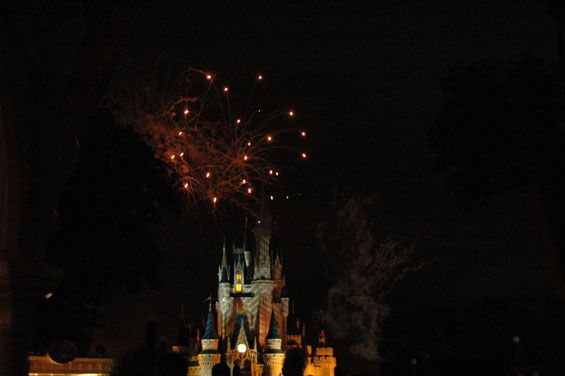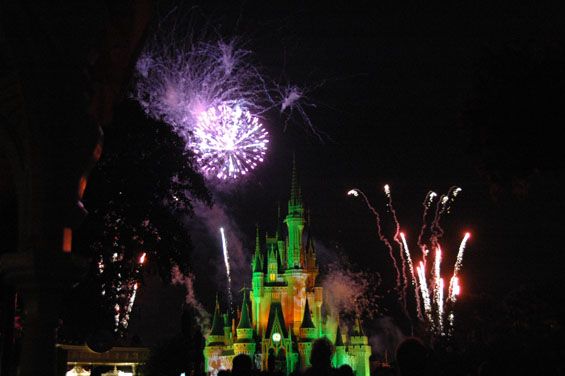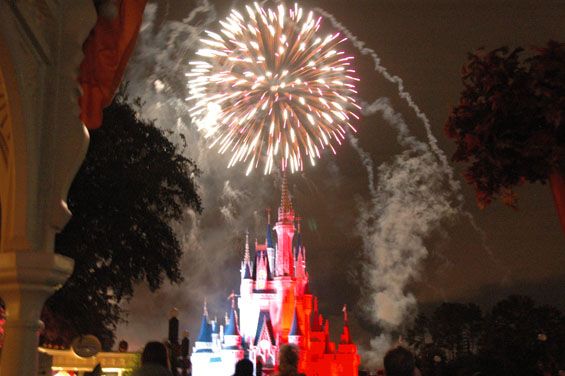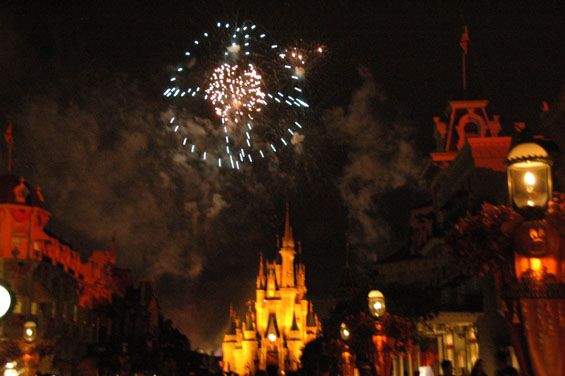 It was great seeing all the different costumes that everyone wore.  Some people are very creative.  You don't have to dress up though if you don't want to.
The parties happen September: 4, 11, 15, 18, 22, 25, 29, October: 1, 2, 6, 8, 9, 12, 13, 15, 18, 20, 22, 23, 25, 27, 29, 31, November 1, 2009.  There are advance purchase and annual pass holder discounts on certain dates. You should plan on attending. I know I will be back.  Happy Halloween everyone!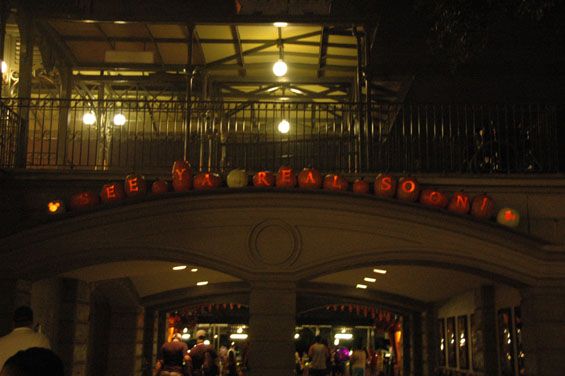 Category: Disney World