Looking for a new way to stretch your food dollars while you are at Disney?  Tired of the hamburgers in the theme parks? Well you just might want to check out the newly refurbished McDonald's in Walt Disney World.  This isn't your typical McDonald's.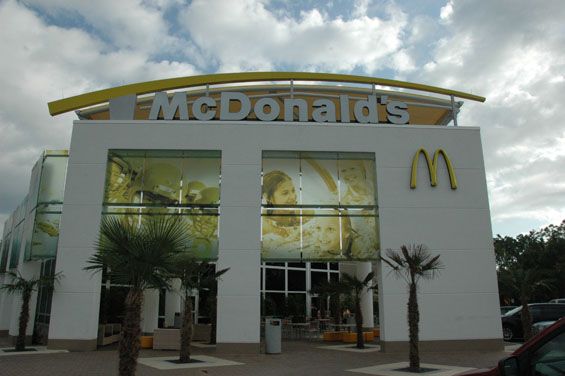 McDonald's located near the All Star Resorts just off the Osceola Parkway recently reopened after being closed to finish the refurbishment.  When you walk up to the restaurant you don't feel like you are in for your typical fast food experience.  I think this would be a great place to have a quick meal and talk with friends outside the theme parks.  It has a new contemporary feel. You feel like you would want to linger awhile instead of dashing off to something else.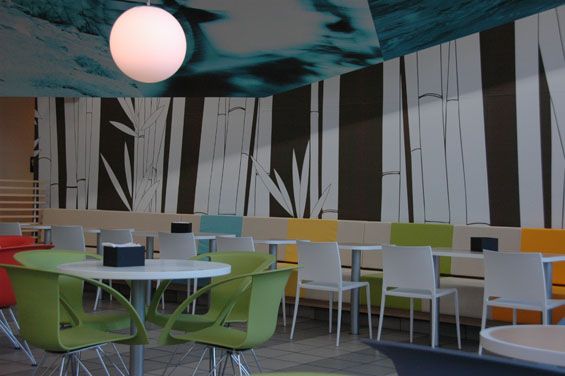 The restaurant has several different areas to enjoy your meals.  You have a choice of sitting at a table or a counter. They also have several TV's showing the news and cartoons.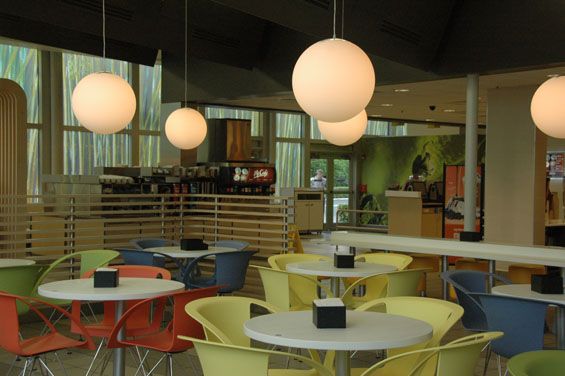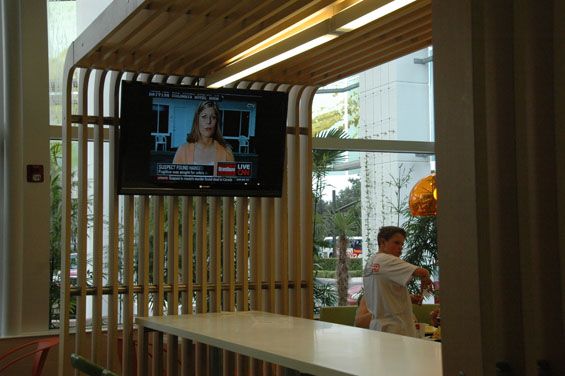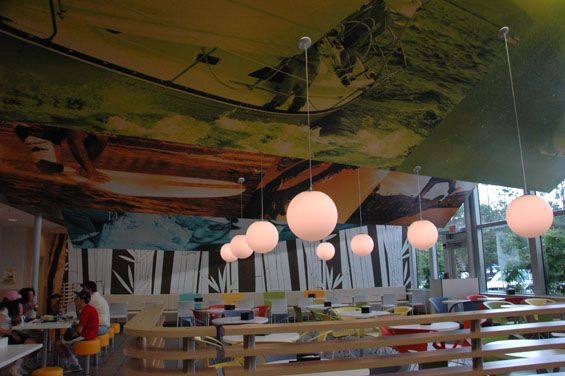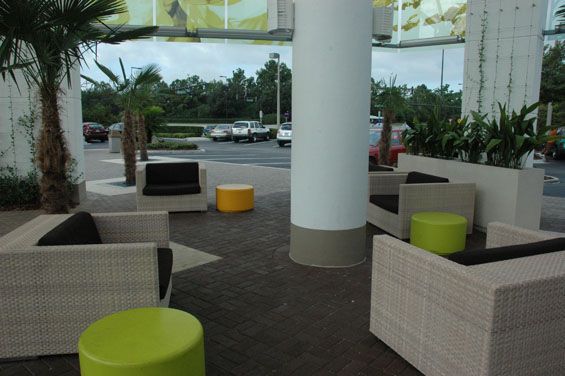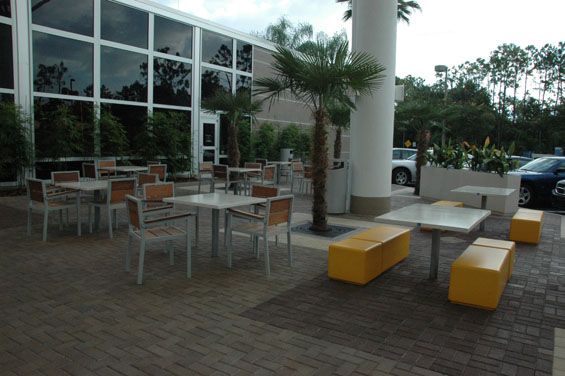 The meals are slightly more expensive than traditional McDonald's but I feel it is worth to dine in the new contemporary setting. Try it and let me know what you think!
Category: Disney World