My family and I just returned from our second visit to WDW within the last year.  We thoroughly enjoyed everything about the trip including the rides, attractions, shows, food, resorts, activities, and shopping.  While these things were enjoyable, this is not what makes Disney so special and unique.  Sure, I can tell you about the great food in Epcot or how fun it was to finally get over my fears and ride Rock 'n'Roller Coaster at the Studios.  As memorable as these experiences were, my two best memories of my ten day trip didn't involve going on rides or eating great food.  My two most magical memories were created by two cast members.  It is the cast members that make WDW the special place that it is.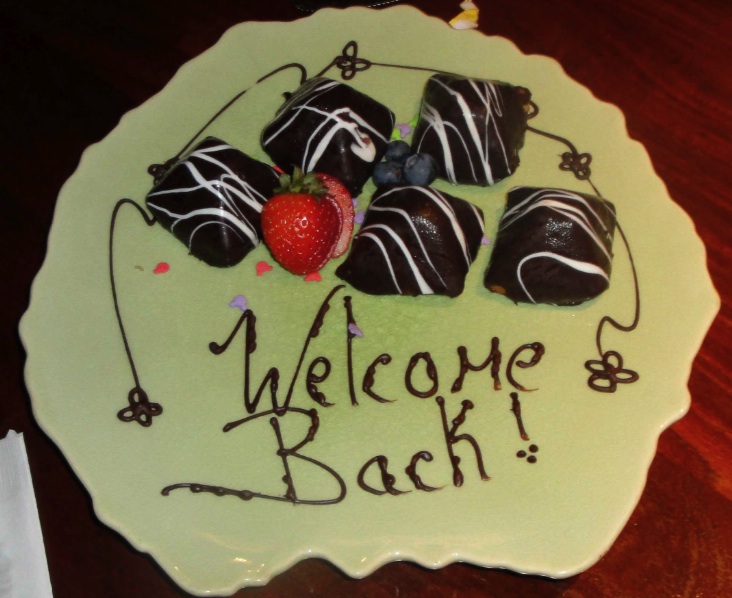 For my son's eighth birthday, he chose to go to Boma at the Animal Kingdom Lodge.  My family (including my father) visited there last year, and my son definitely wanted to return.  Last year a special cast member, Dilly, went above and beyond for us as we dined.  We always drink non-fat milk, which is called "skim" in Southern California.  As we dined throughout WDW, whenever we asked for skim milk we would always receive 1% instead.  Our server at Boma, Dilly, was so friendly we decided to ask him what the deal was with the "skim" milk.  Being a great cast member, and after we had a friendly debate about what is the real definition of skim milk, Dilly brought out the actual gallon jug from the kitchen.  Sure enough, skim is not the same thing on both coasts.
Fast forward to this summer.  When we arrived at Boma, we requested to have Dilly as our server again.  Fortunately we were accommodated.  We saw Dilly's friendly face and asked him if he remembered us.  Of course, we had to remind him about the milk.  Instantly he remembered us and the great milk debate with a great big smile. We all laughed as he recalled the perplexed look on his supervisor's face as the milk jug headed to our table.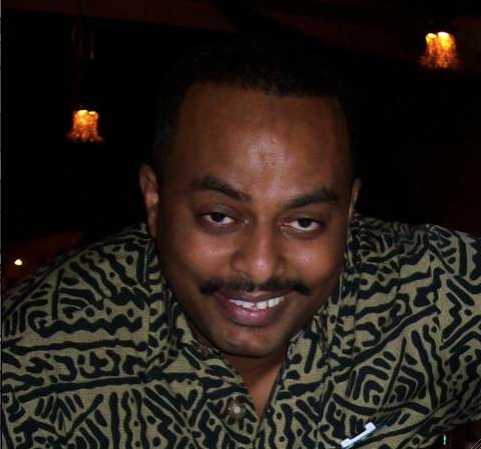 Dilly was not finished with just one magical moment.  At the end of our meal, he brought out a special dessert with Welcome Back written in chocolate.  Also, he made sure to sign my son's birthday card with a personal message.  Dilly was memorable, but he was not alone in his ability to create magic moments.
Our other memorable moment involves food as well.  (Hey, it's Disney World, and we are on vacation.)  We decided to indulge and order the Kitchen Sink at Beaches and Cream. Originally I wanted to order the No Way Jose, which includes gobs and gobs of peanut butter.  I liked the idea of the Kitchen Sink, but I really really wanted my peanut butter.  Knowing that Disney grants many a guest's requests, I asked our server, Herlina, if I could get peanut butter in the Kitchen Sink.  Not being convinced by her yes, I pestered her more as I was worried I wouldn't really get enough to satisfy my overwhelming desire for peanutty goodness.  She ensured, "Oh, you'll get your peanut butter!"
Herlina drenched the entire bottom of the huge silver bucket with peanut butter.  As if that wasn't enough, she brought me my own individual bowl of peanut butter too!  We all laughed and smiled.  I guess I got what I deserved.  And I enjoyed every high calorie bite of it.
So what makes WDW so special is not the parks, food, and resorts.  It is the people.  It is the cast members that go out of their way to turn a simple experience into a magical one.  Thank you Dilly and Herlina for making memories.  Walt would be proud.
Category: Disney World