Thanks to a generous friend I got to experience the IllumiNations Cruise for the Epcot fireworks at Walt Disney World for the first time this week.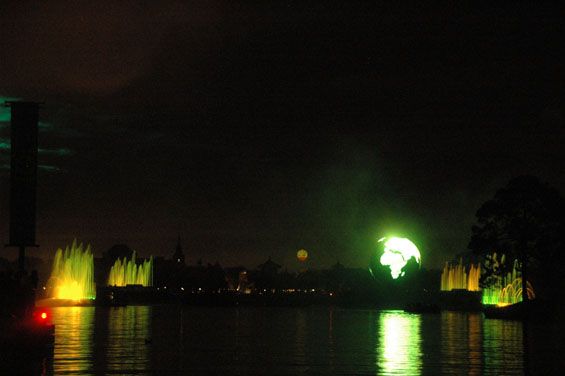 The evening started out rainy and I wasn't sure if we would be able to cruise but thankfully the rain stopped.  It was the start of a magical evening when a rainbow appeared for us to enjoy at the Yacht Club marina.
Our cruise was on a 21 foot Pontoon boat.  You are allowed to have up to 10 people.  People sometimes share the boat if they don't have enough people.  There are sharing posts on the DIS Boards theme park forum.  Disney does provide drinks and snacks onboard the boat.  You can contact Private dining to arrange for something else to eat.  They also offer a celebration package if you are looking to celebrate an occasion during the cruise.
We started off by cruising toward Disney's Hollywood Studios. I loved the view of the theme park from the water at dusk.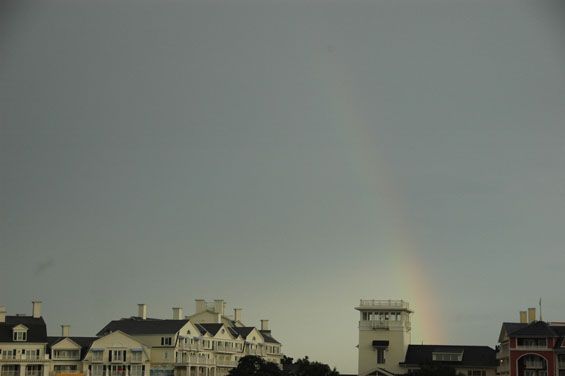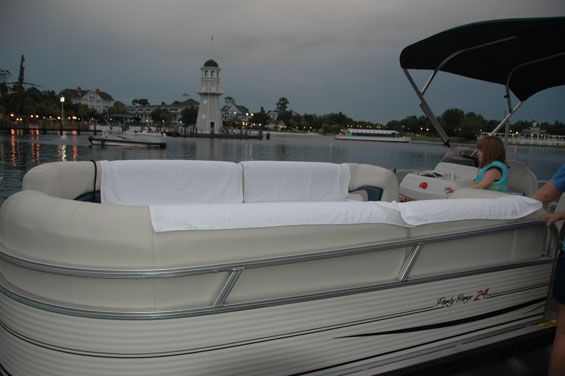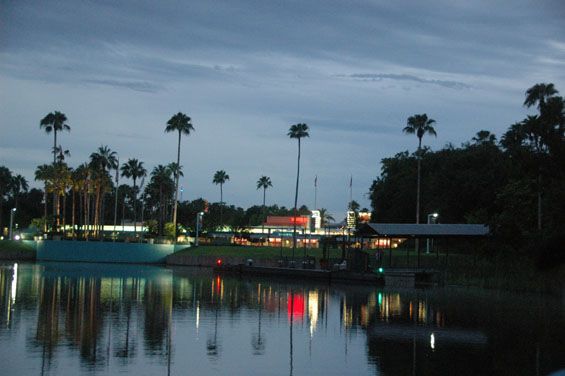 We then turned around and headed for Epcot.  We anchored under the International Gateway Bridge.  I had never viewed the fireworks from this location and wondered how good the view was going to be. It was a great place to view the fireworks.  Soon several other boats joined us under the bridge.  The driver then offered us our soft drinks and snacks.  Before we knew it the announcement was made for the start of the show. I'll let you be the judge from my pictures if we had a great view.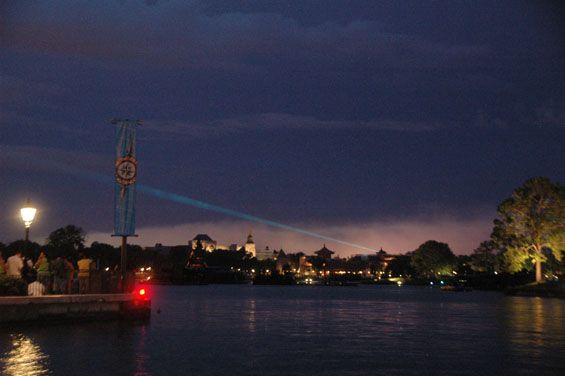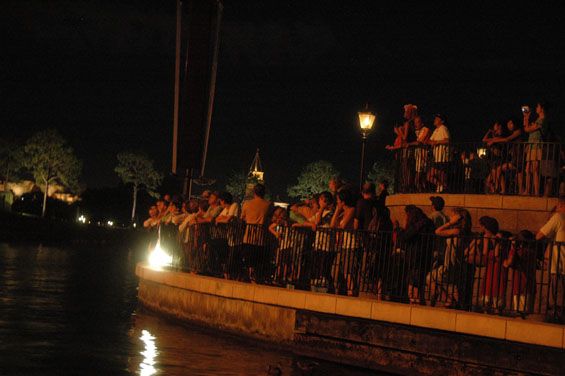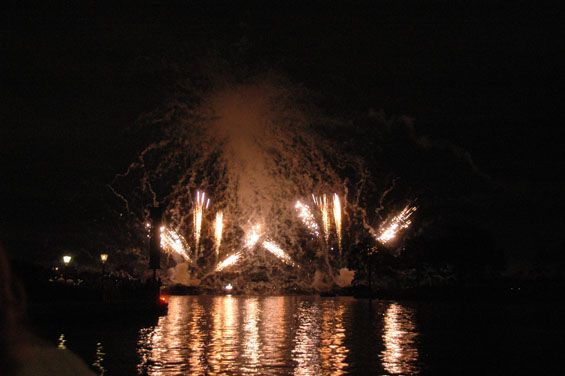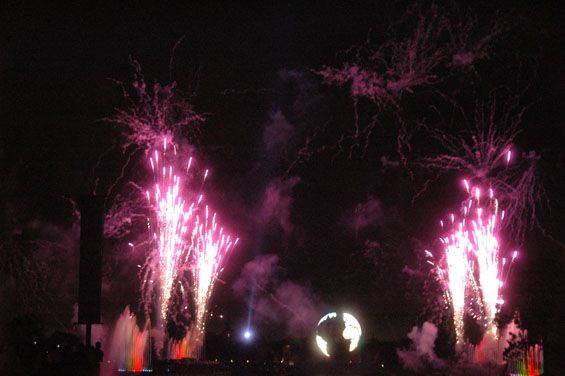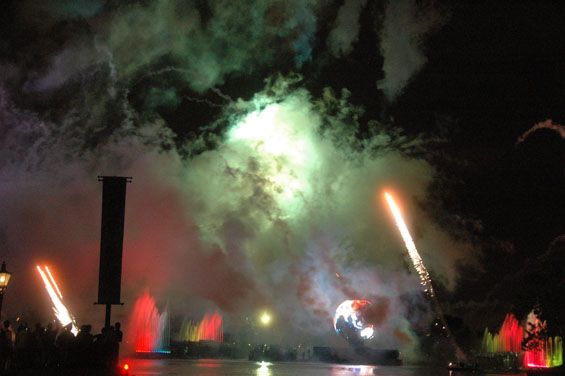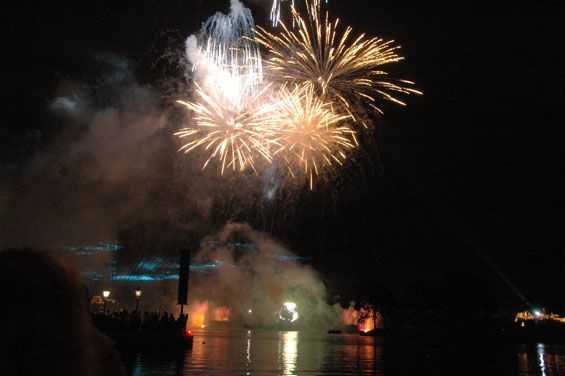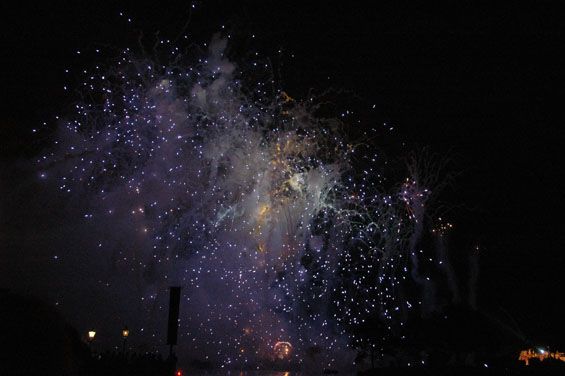 All too soon the fireworks were over. I still get goosebumps every time I view these fireworks.  I have found a new way to entertain visiting friends and relatives although you could get spoiled viewing them from the boat.
You can book this cruise 90 days before your date.  You can reserve by calling 407- WDW- PLAY.  You might want to call very early in the morning because these cruises book quickly. There is a 24 hour cancellation policy.  The cost is $319.00 tax included. There is also the Breathless boat that can be reserved for the fireworks.  You will need to provide your credit card information to hold the reservation. Your credit card is not charged until you show up the day of the cruise or you are a no show.
A few tidbits about IllumiNations, Did you know that they use 67 computers in 40 locations to produce the show?  The original score for the show includes 150,000 musical notes? To get the best viewing spots if you aren't cruising you should arrive at the World Showcase Lagoon promenade about 30 minutes before showtime.
Category: Disney World