Walt Disney World hosted a Naturalization ceremony for over 1000 people yesterday at Magic Kingdom. They came from over 100 countries and there were 25 cast members becoming new citizens of the United States. I was very proud to be an American citizen and be able to witness this ceremony.  It brought tears to my eyes to think of all the possibilities that were now available for our newly minted citizens.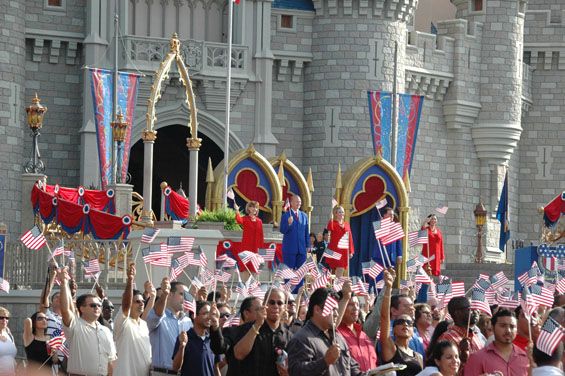 The day was beautiful at Magic Kingdom, perfect for the ceremony. Disney did pass out fans because of the heat.  You could see the pride in their eyes at the ceremony.  Andy Garcia the actor was the keynote speaker.  They also played a prerecorded speech from the President. The Voices of Liberty performed "Proud to be an American".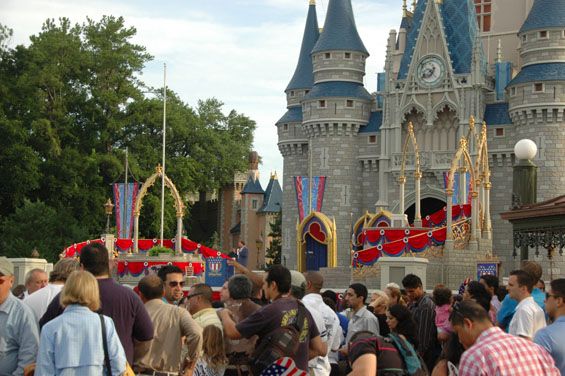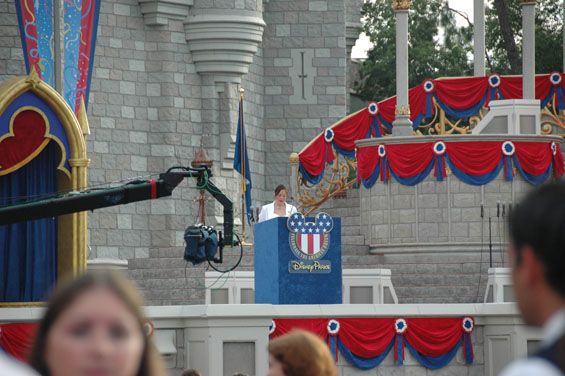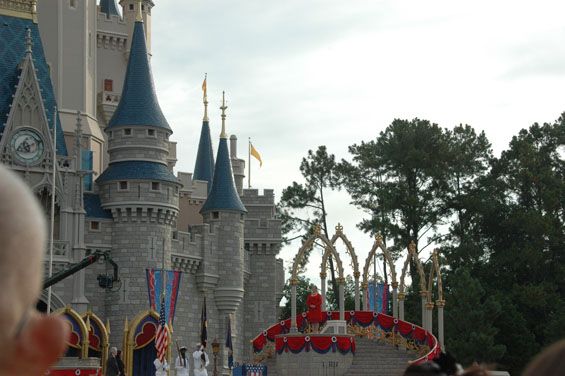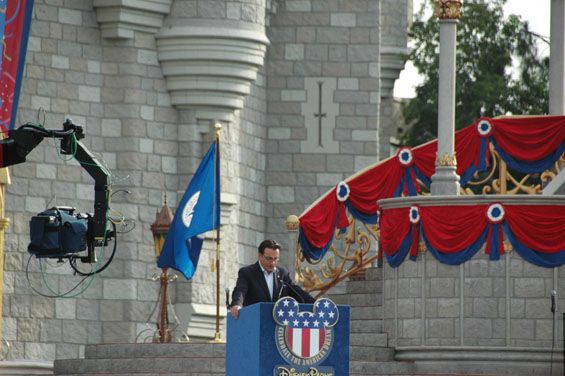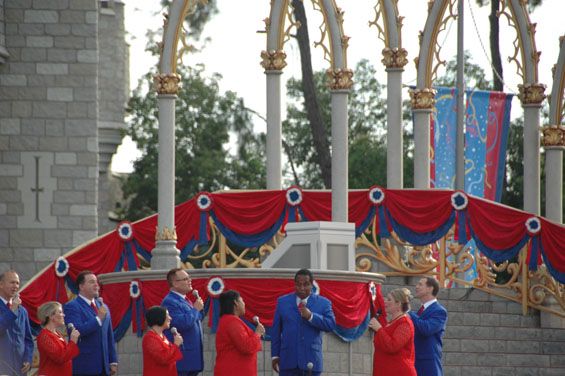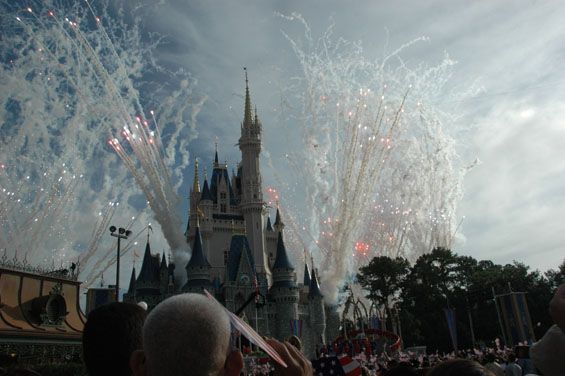 After the ceremony, the new citizens and their family were escorted to the preview of the new Hall of Presidents attraction by Mickey Mouse and the Epcot Fife and Drum Corps.  The newly opened attraction has a very moving story and it was very special to me to be able to experience it with them.  The attraction received many rounds of applause but it was the loudest when President Barack Obama's audio-animatronic figure gave a speech.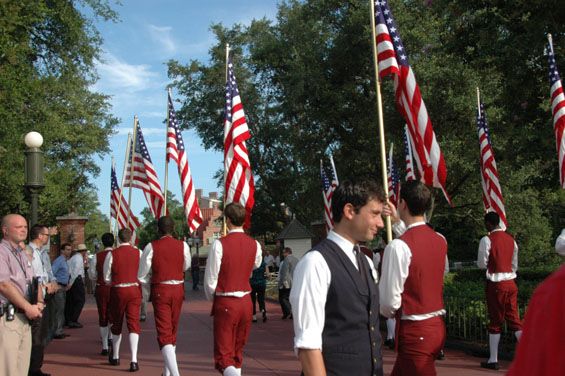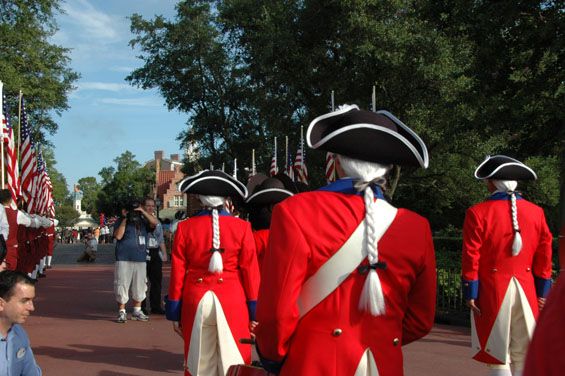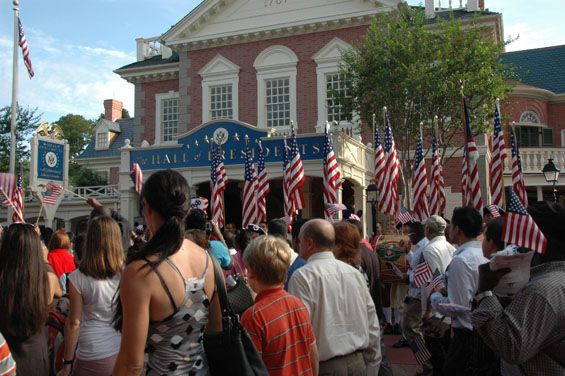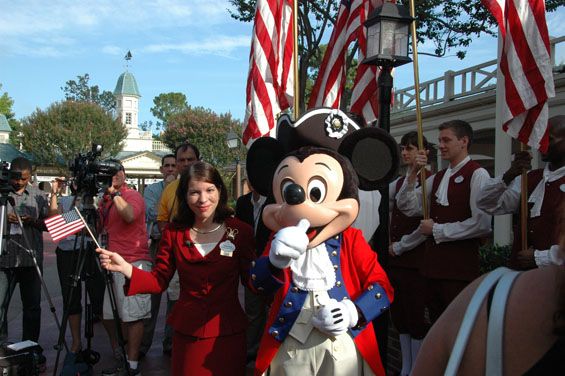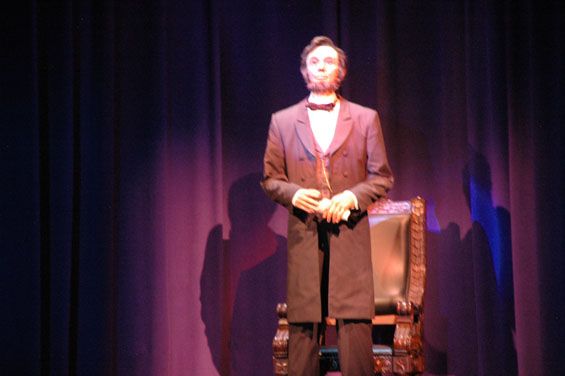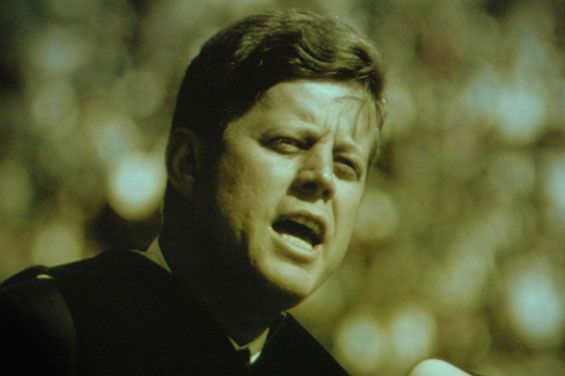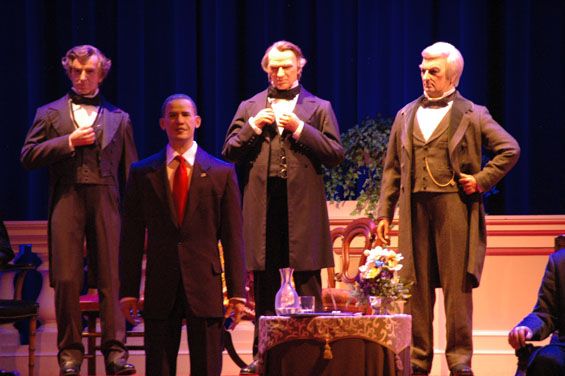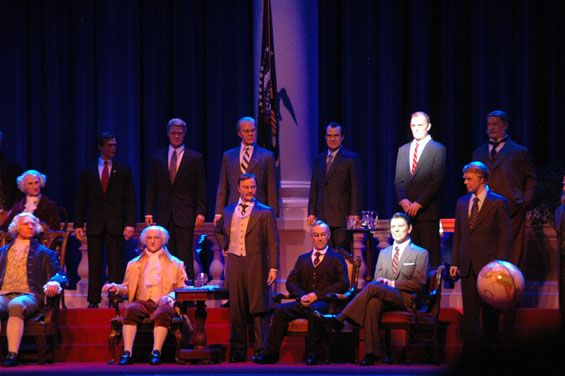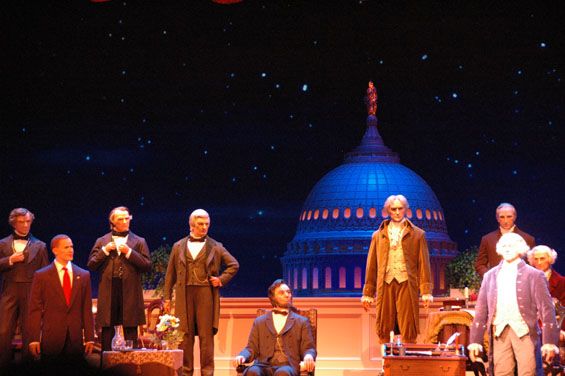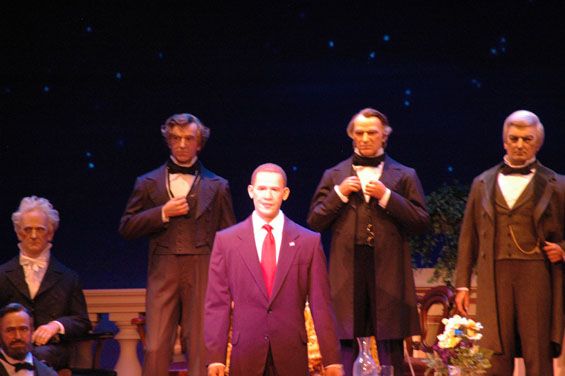 Let's all take a moment today to reflect on our freedoms living here in the United States. Thank those around you who risk their lives to keep America the land of the free and the home of the brave.
Category: Disney World