Have you ever wanted to be a Pirate?  Now you and your children can release your inner Pirate at Magic Kingdom at Walt Disney World.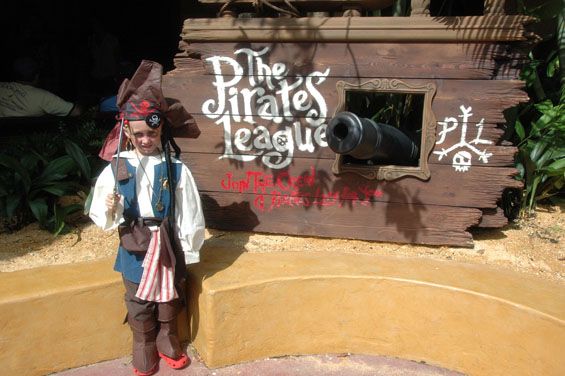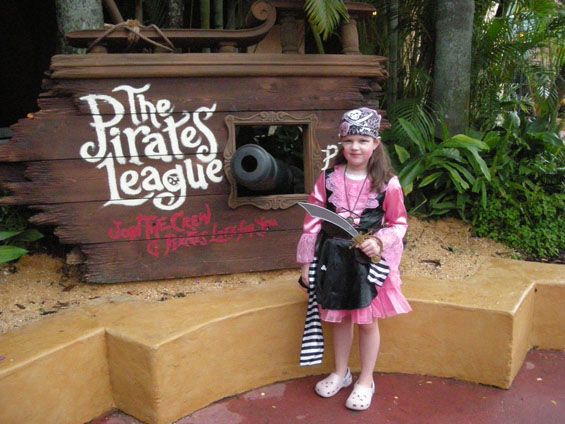 The Pirates League debuted June 29, 2009.  The location is located next to the Pirates of the Caribbean attraction.
I was lucky enough to accompany two landlubbers, Connor and Stella to the Pirates League and watch them be transformed into Pirates.  Prepared to be immersed in the language and lore of the Pirates.  I couldn't believe how well the cast members stayed in their role.  Have you ever tried to explain to a Pirate about how a camera works?  They were fascinated by the lightening in a box.
You check in at a desk outside.  They will ask you what package you would like and the makeup you would like applied.  They prepare a hang tag for the Powder room where you change into your costume if you bought one. These costumes would be great at Halloween. Before you can enter the room to be transformed you need to know the secret password. I am not going to spoil the secret.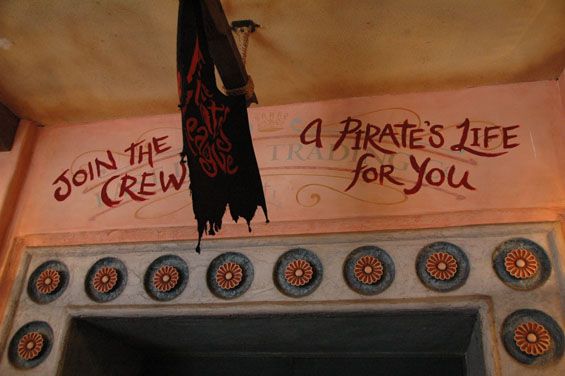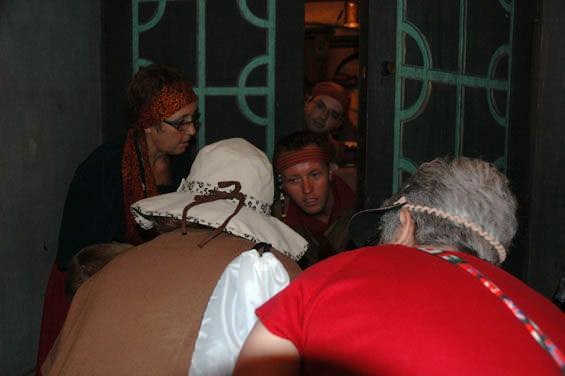 The Pirates League looks like it has been in the park forever.  The detailing in the rooms were awesome.  There was pirate booty that they had looted from other ships scattered around the room.  Connor and Stella got so quiet when we got into the room.  I think they were both taking it in.  The Pirates were telling them stories of treasure and pirate ships.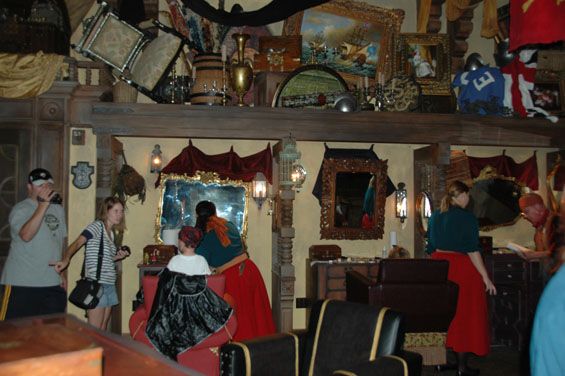 After they both changed into their Pirate garb they received their Pirate name.  Disney is wonderful in creating magic as the children received their name.  Be sure to check out the map behind the table.  There is reference to a modern day island.  See if you can find it.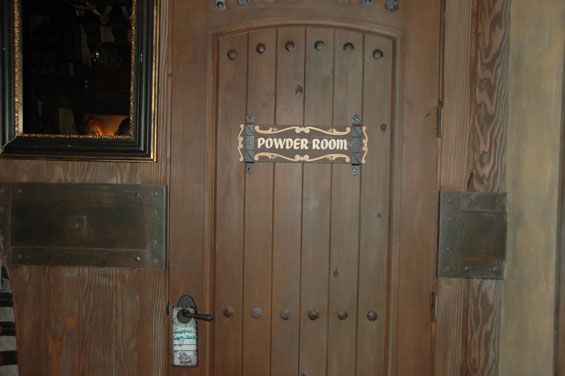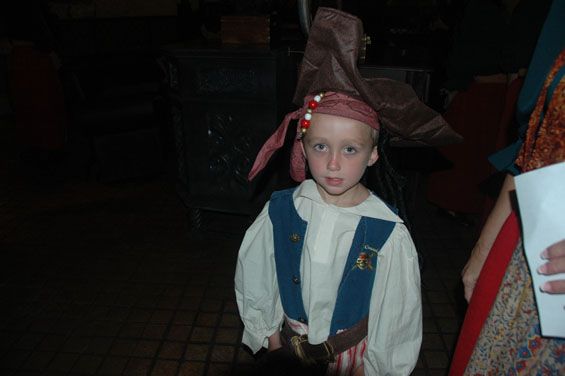 I wasn't sure how the children were going to look when they were transformed into Pirates but they looked awesome when they were done.  They have a number of facial packages that you can purchase.  The Pirates working on Connor and Stella worked quickly but never stopped telling stories to the kids. Stella had her nails painted black, received a makeover and her hair was done.  Connor received a scar, eye makeup, beard, making him look like Captain Jack.  It takes over an hour but the time went by so quickly for both of them.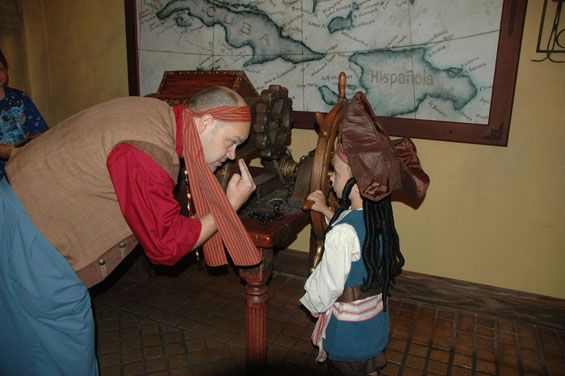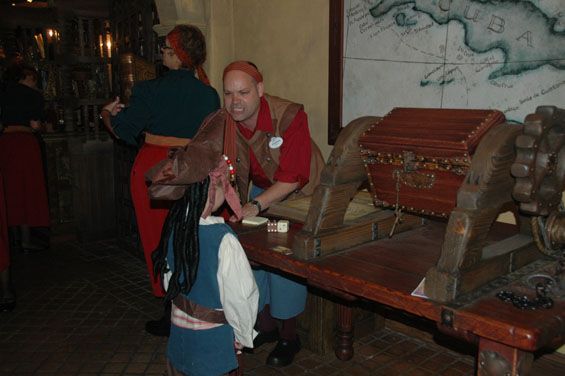 When they have you looking like a Pirate they conduct a ceremony where you recite the Pirate pledge, you are then given your bag of Pirate booty.  It is announced to everyone in the room that they have a new pirate.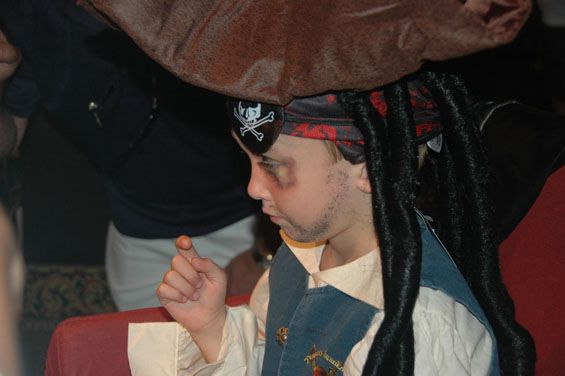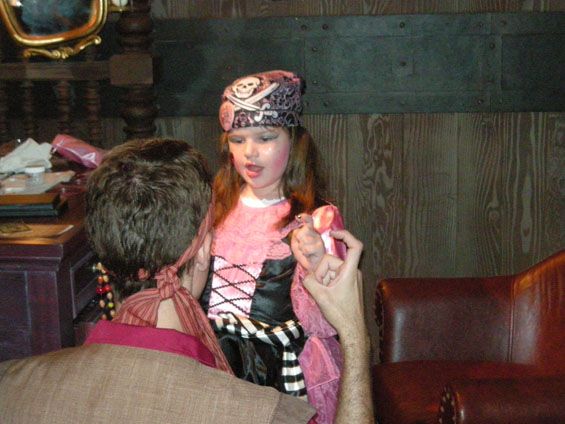 Finally you are escorted to an area where you receive special instructions before you enter the secret room. You are urged to scurry in before any landlubbers can enter.  This is where you get your picture taken.  You are warned that you can't take pictures in this room.  If you have ordered it you are able to search for treasure in the room that Captain Jack has left for you.  The children were then able to look through a special peephole to make sure it was ok to leave the secret room.  While the landlubber is paying the new Pirate receives some additional materials.  It is really clever what they give you and the certificate is something worth keeping. The children sign the book with their Pirate name before leaving.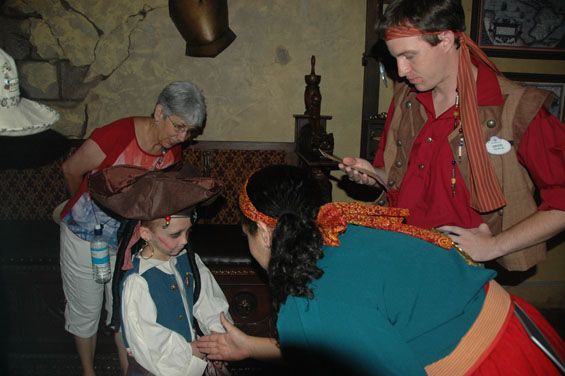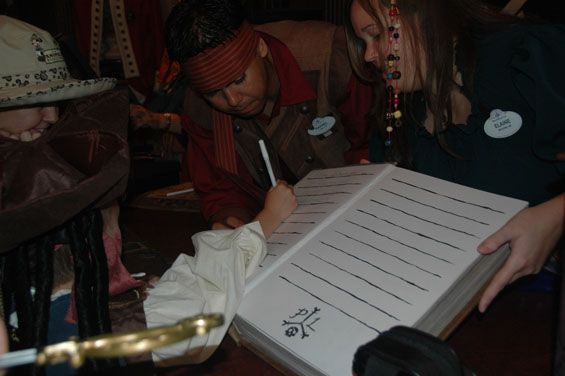 You can sign up for the Pirates League by calling (407) WDW-CREW (939-2739).  I think this is going to be real popular so be sure to sign up early for this.  They accept reservations 90 days before your date.  I think Disney has a hit on their hands and expect this experience to be very popular.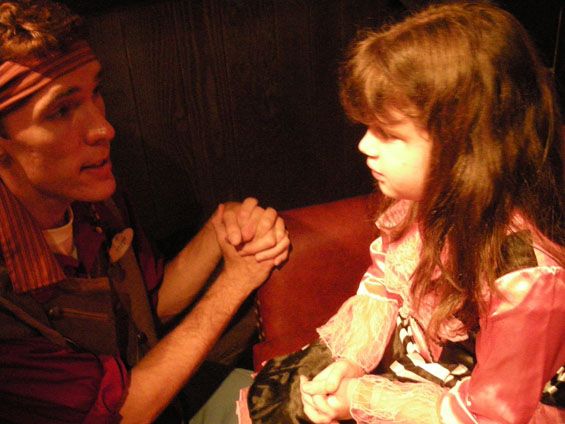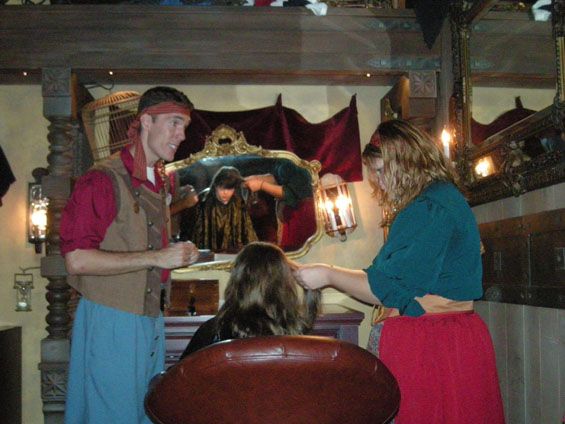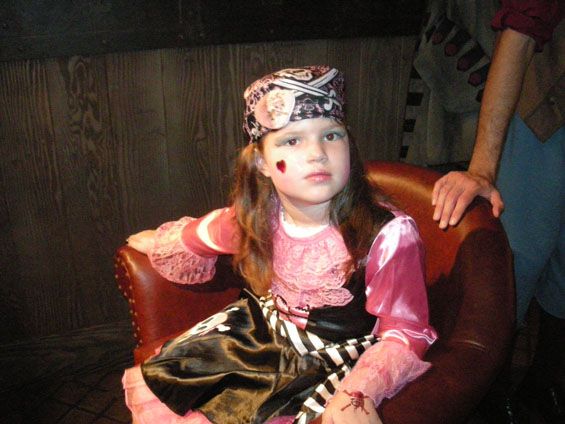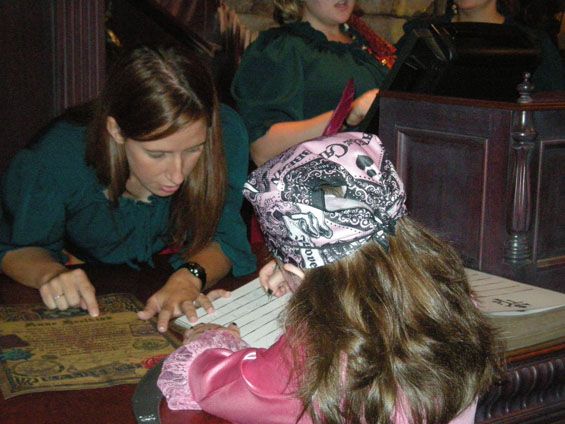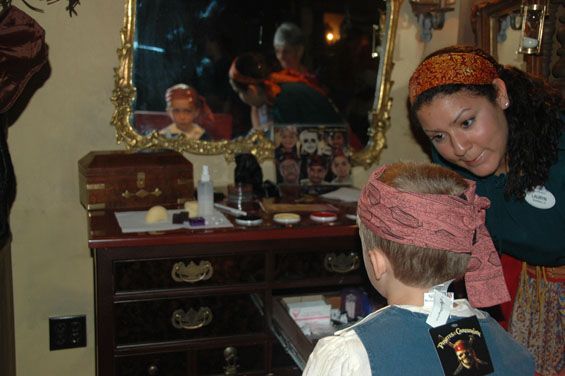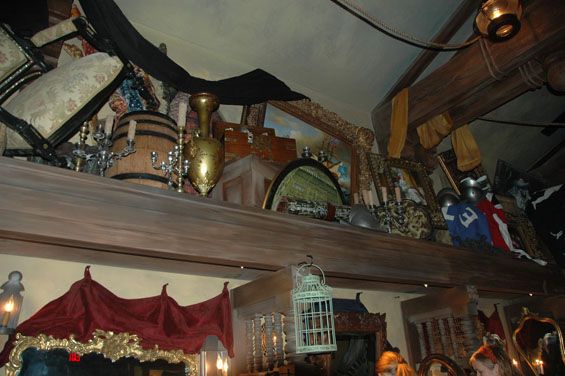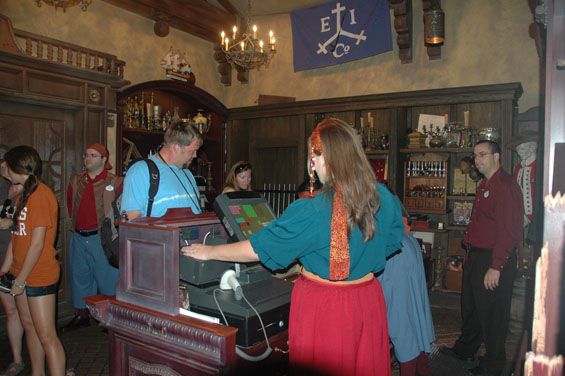 Category: Disney World