UPDATE:The Wishes Dessert Party has been extended to December 29, 2010. The pricing has changed.  Pricing depends on when you are attending.  Some dates are considered peak pricing.

Last night Disney debuted a wonderful new addition to Magic Kingdom at Walt Disney World. They have created the Wishes Dessert Party.
This event started June 23 and will run through October 31, 2009.  It is located at the Tomorrowland Terrace Noodle Station.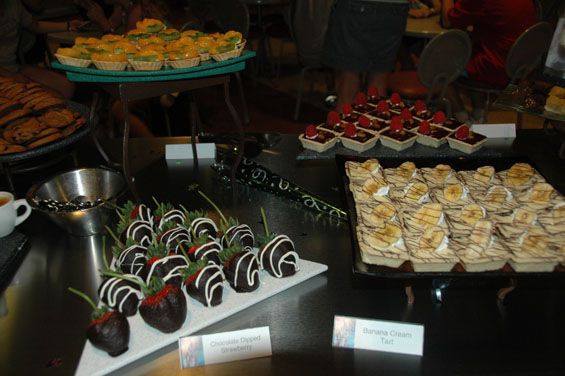 We got to the event about 9:00 PM. You will need to check in at the register.  It is recommended that you make reservations for this dessert party.  Cost is $17.99 for guests 10 and over, guests 3-9 pay $9.99. They will accept walk ups but seating is limited.  You can call 407-WDW-DINE for reservations.  Payment is required at the time you make the reservation. You are given a wrist band to identify you as a dessert party guest.
We were taken to a table and seated. I asked if there was anything closer because I wasn't sure if you viewed the fireworks from your table. No matter where you sit you can see the castle. We had a perfect view of the castle from our table. We were informed that any table was good as you are allowed to watch the fireworks up at the railing.  They also had two tables with coloring sheets for the kids.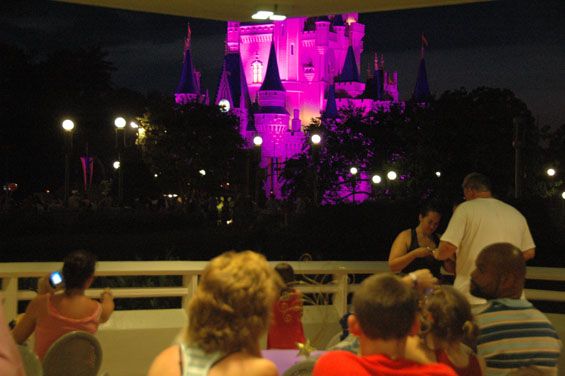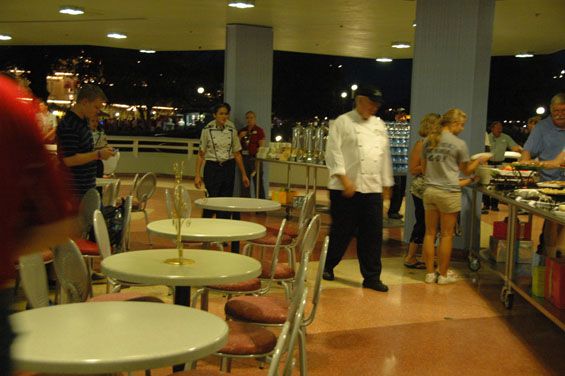 Finally we were allowed to start selecting at the beautiful buffet of sweets and fruits. It looked so perfect and delicious that I hoped it really tasted as good as it looked. They really had a wide selection.  I couldn't decide where to start but the luscious chocolate covered strawberries were calling my name. All the desserts are labeled if you weren't sure what they were. They had plenty to choose from.  The chocolate chip cookies seemed to be a hit with the kids. The food was very tasty!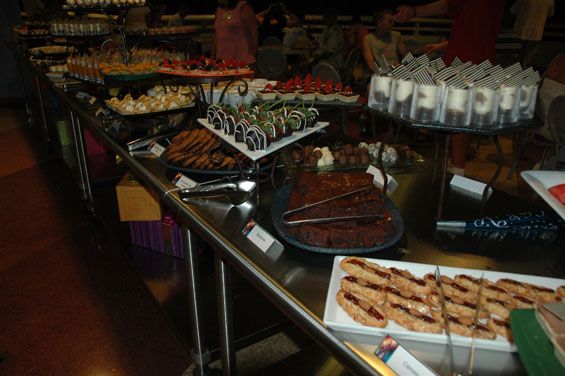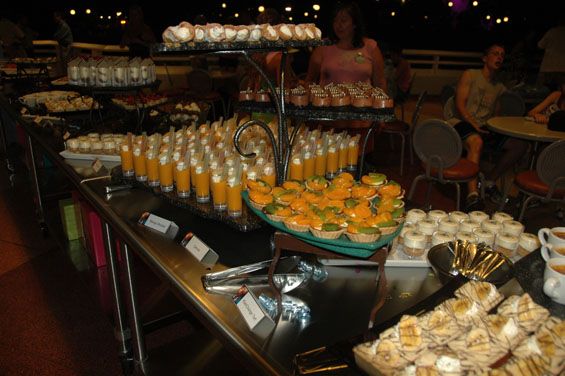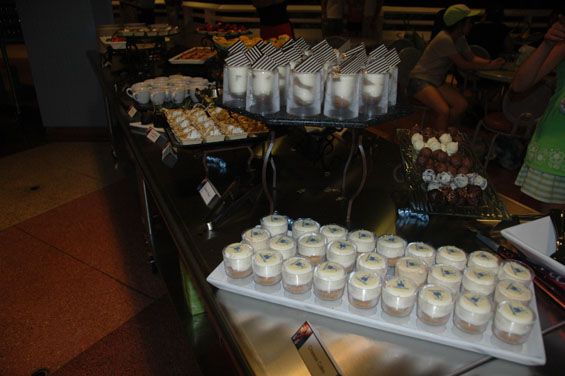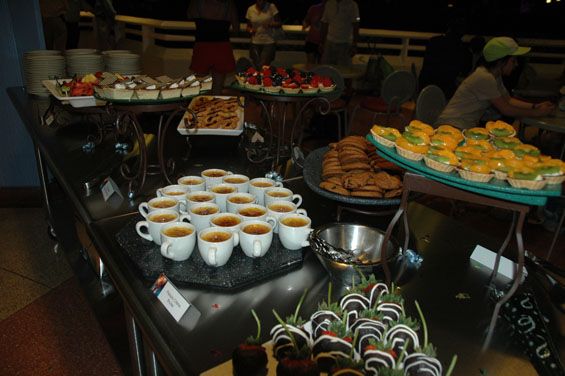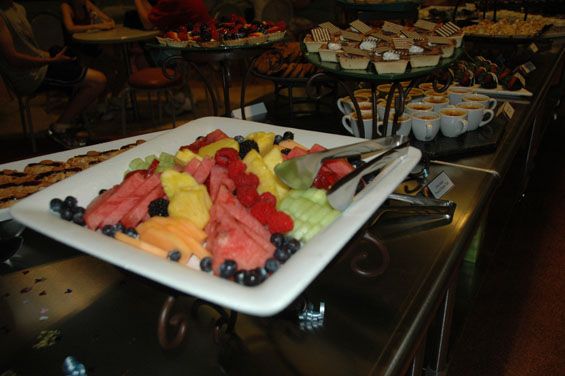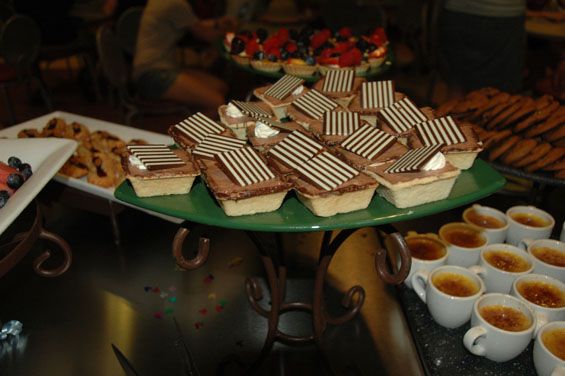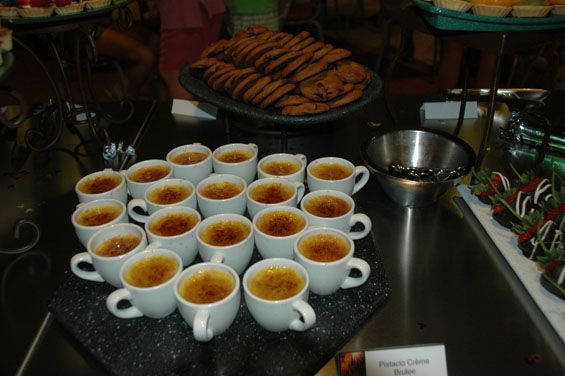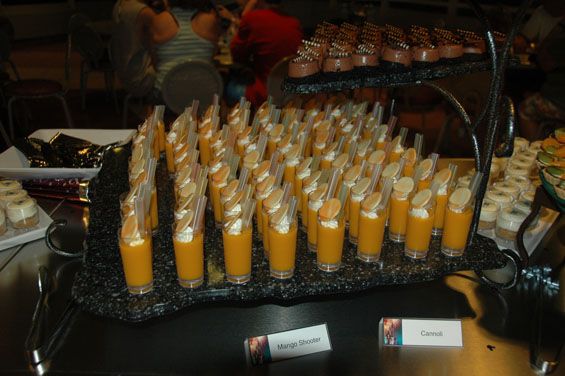 We asked about dietary restrictions and this buffet is like all the other Disney restaurants.  If you let them know ahead of time they will make something to accommodate your needs.
We were wondering how it would work if they had chocolate on a hot summer night in June.  I must say they handled it beautifully.  They brought the food out in batches so nothing sat out for long.
They also have a drink station with coffee, teas, lemonade and water.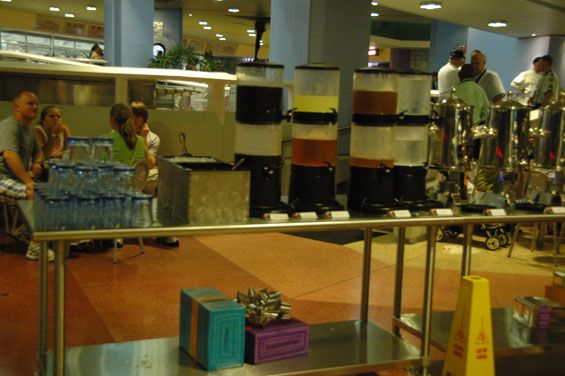 Spectromagic started and you can see the parade perfectly from the party.  No need to scramble to get a great seat for the parade when you are enjoying the dessert party.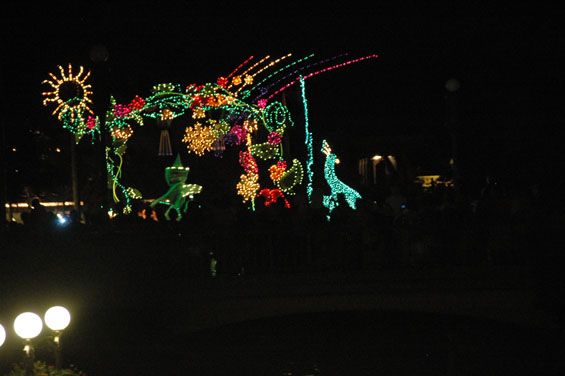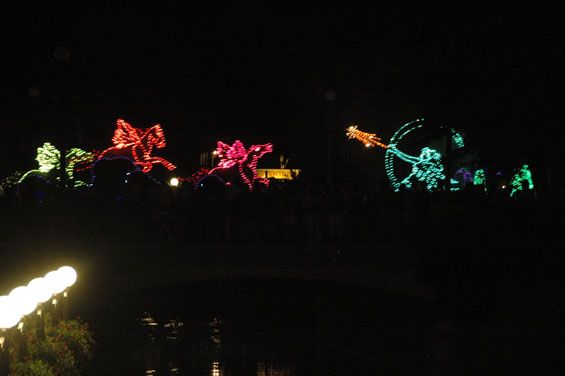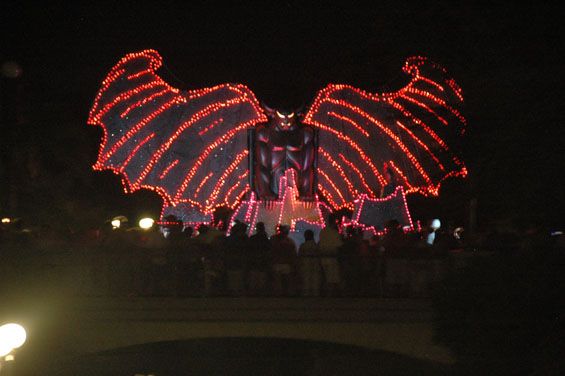 Finally it was time for Wishes, the fireworks show at Magic Kingdom. The location of the Tomorrowland Terrace Noodle Station is off to the right of the castle so you can't view them head on but you could very clearly see the fireworks.
Wishes always gives me a tingle when they start. I can't tell you the number of times I have gotten a tear in my eye when they start talking about wishes, hopes, dreams. Last night was no exception.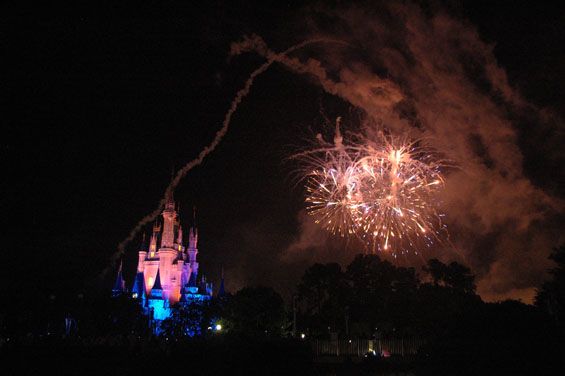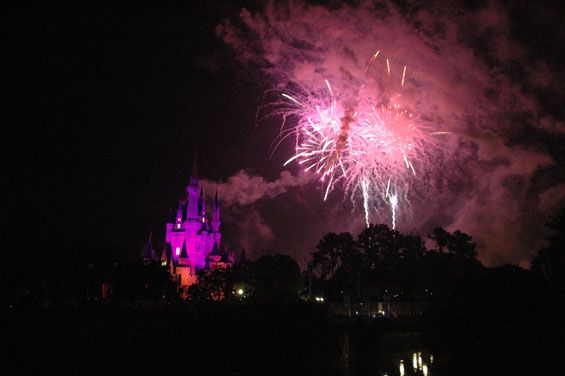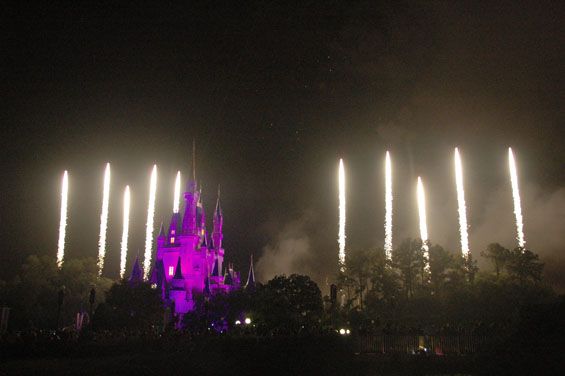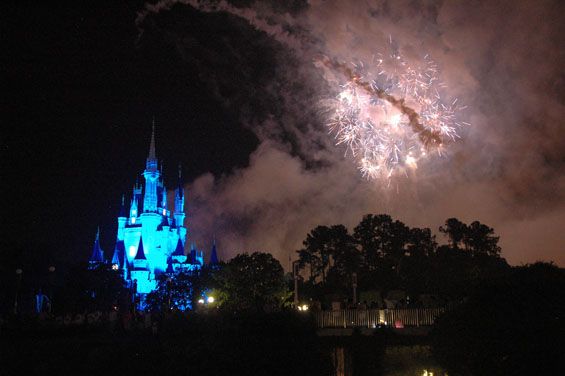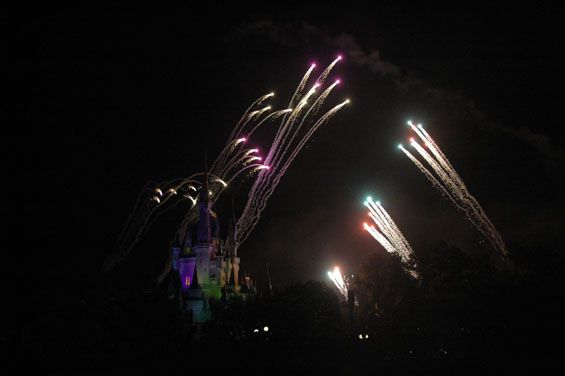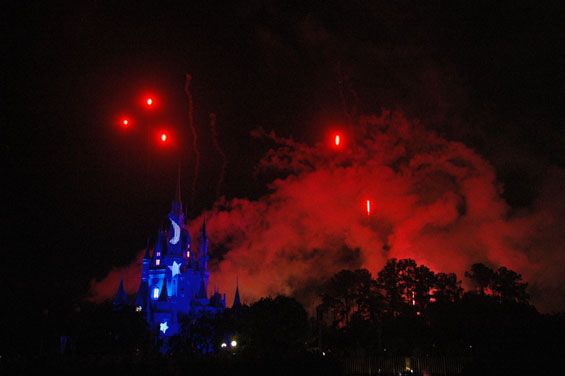 All too soon Wishes was over and so was the dessert party. If you are looking for a great place to see Wishes this is the way to experience them.  It was a magical evening for this Disney World veteran.  I can't wait to do it again!
Category: Disney World