I had the chance the other day to meet the characters from the latest Disney-Pixar movie Up. If you haven't seen the movie yet I highly recommend it.
The characters have a meet and greet area at the end of the Magic of Animation show at Disney's Hollywood Studios in Florida.  If you have ever wondered how they come up with the ideas for their movies this short little show is great to watch. They have changed the ending to feature a trailer from the movie Up.  This is also a great place to get out of the heat and sun this time of year.  The kids will enjoy it also.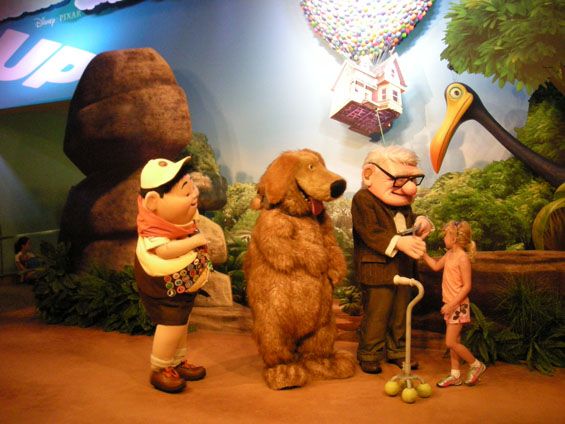 The show is about 8 minutes long and before you know it you are heading for the meet and greet area for the Up characters.  The characters of Carl, Russell and Dug are there for you to meet and photograph. Kevin is on the wall so he will be in the picture with you. It seemed at least while I was there that Carl was the most popular and Russell did a lot of standing around. It was amazing to me how true to the movie they were. It was like the characters came to life. Be prepared that the line can be long to meet them but I feel it is worth it.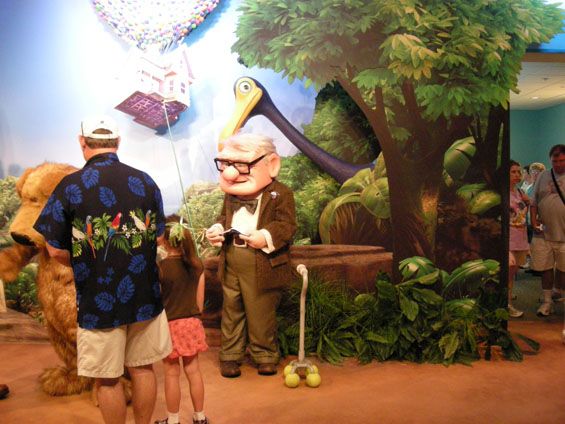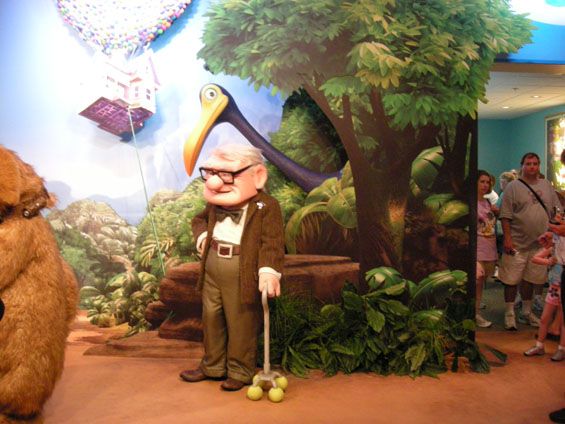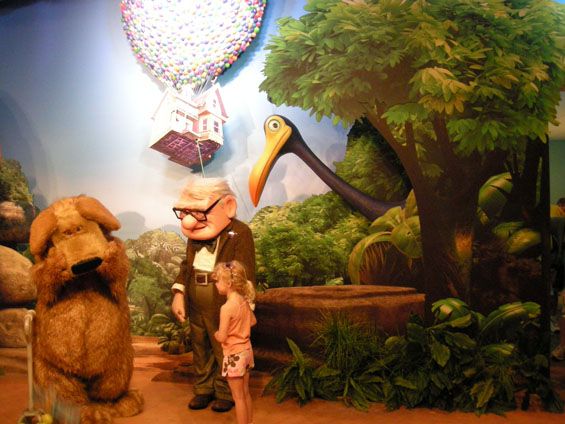 Category: Disney World