UPDATE: Closing 6/27/09. 
I had the chance to see this stage show the other day in Tomorrowland at Magic Kingdom at Walt Disney World.  I am a big fan of Stitch and was looking forward to this show. I must say I was underwhelmed while watching it. Maybe I need to see it a few times before it grows on me.  The thing I like about the Disney stage shows is there is always an underlying theme of hope, dreams, you can be anything you want to be.  This show has none of that.  It does fit in the Celebrate theme for this year but I feel it needs some tweaking.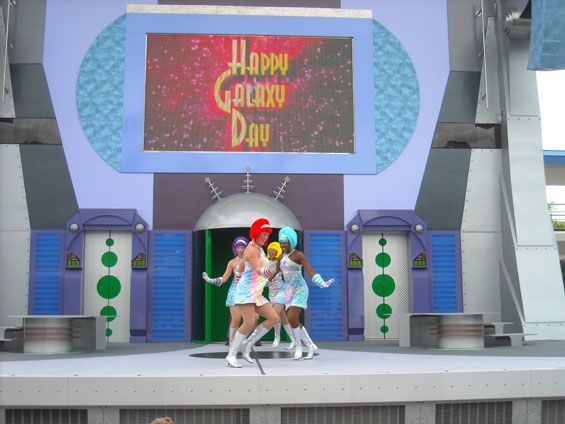 Before the show starts, the TV above the stage shows the news from Tomorrowland on the "TNN" network.  They start reporting on "Galaxy Day" which celebrates everything worth celebrating. They then switch live to the Celebration.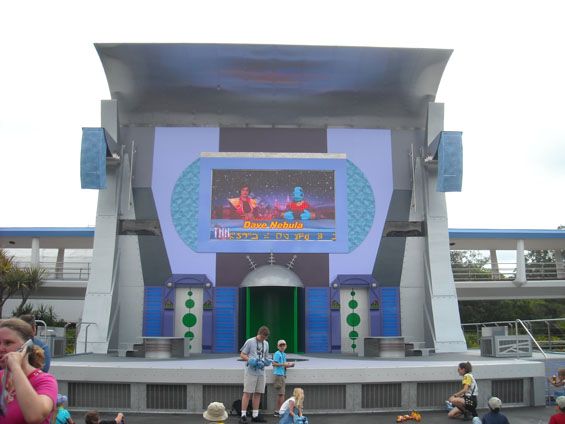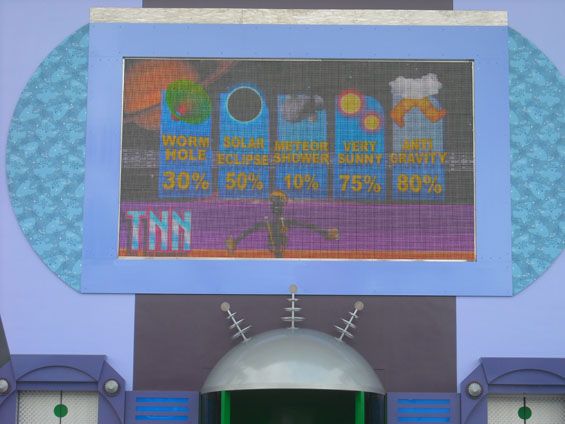 We meet the host of the party Tip Trendo and he introduces the Galactic Girls.  They are his backup up dancers.  Of course Stitch causes some mischief and he appears on the TV above the stage.  He "gives" the crowd a gift of two robots.  They perform on stage along with the Galactic Girls but it just seems to be missing something.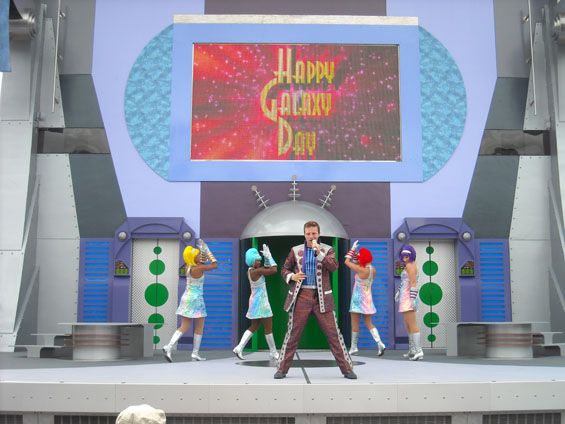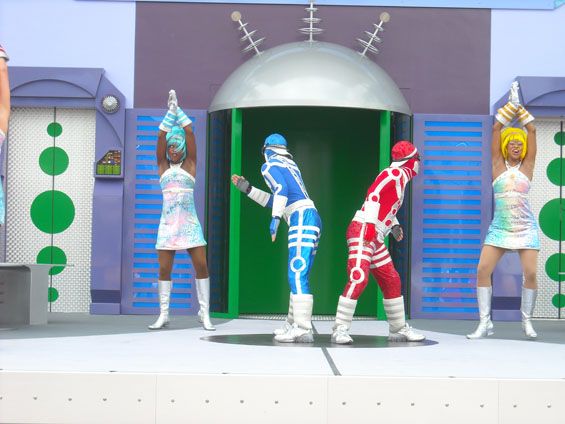 The one good part of the show is that Stitch has the ability to talk with people in the crowd.  They use the same technology that they use with Crush at Epcot. After some more singing and dancing we finally get to see Stitch live on stage.  He appears as Elvis Stitch.  That was the best part of the show.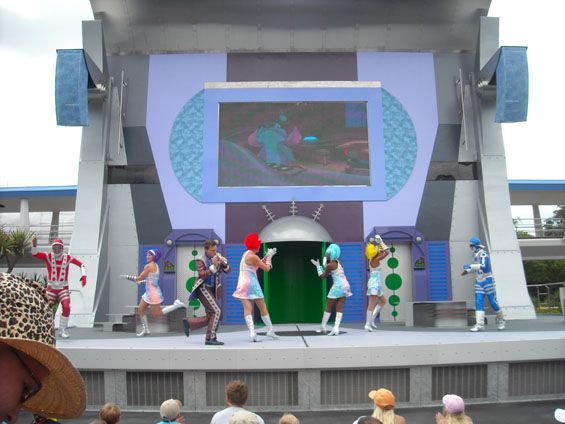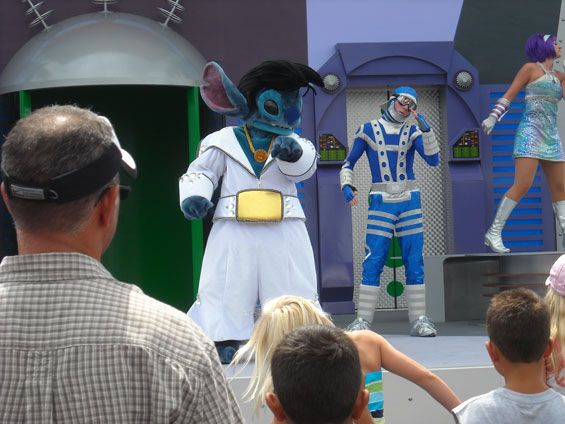 When the show started there was hardly an audience.  By the end of the show there were quite a few people. I don't know if I would take time out of my park touring day to see this show but if you are looking for a place to relax for awhile check out this show.  It is performed several times a day and the times are listed in the Times Guide you can pick up when you enter the park.
Category: Disney World