Today finally was the day that many of us were excited for!  The Muddy Buddy took place today at Disney's Wide World of Sports.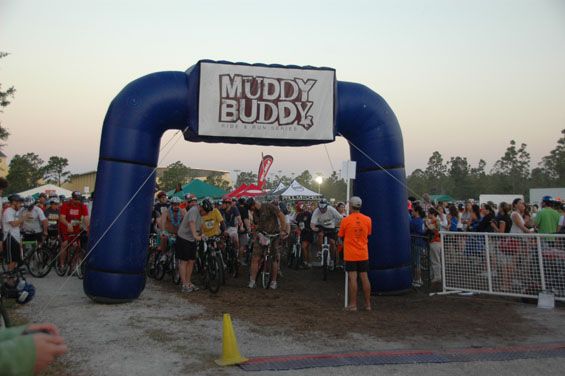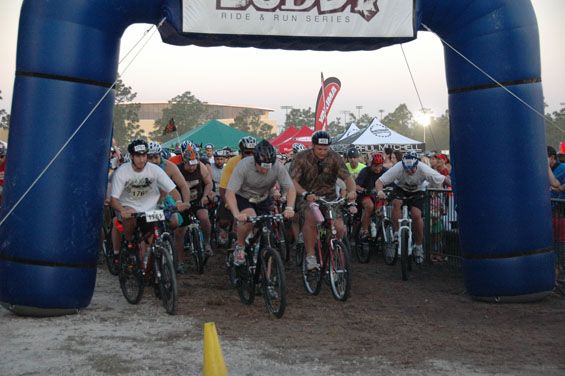 Six great Dis'ers took up the challenge to run the race and raise money for Give Kids the World. They were able to raise over $3600 towards this wonderful charity.
There had been a lot of taunting and teasing in the months leading up to the race.  These six guys stepping up their exercise programs to be in great shape for this contest.
I got there at 6:30 AM and couldn't believe the number of competitors and spectators. I saw lots of crazy, creative costumes among the runners. Soon it was time for the first wave to leave the starting gate.  The first group were on bicycles, the second group running.
Before we knew it the first group approached the mud pit. I couldn't wait to see this part. Without hesitation they dove right into the mud. The crowd was chanting "on your belly."
The DIS cheerleaders were out in full force.  I was across the mud pit from them and thought what a great group of cheerleaders.  When they pulled out their sign I knew I was among family.
I want to thank Mouse Skywalker, Launchpad 11B, ADP, DPuck1998, Crazy Disneyman, Jeanigor for a great race and a wonderful accomplishment with their fundraising.  Kevin presented them all with special hero medals. We all thank you for your efforts!!!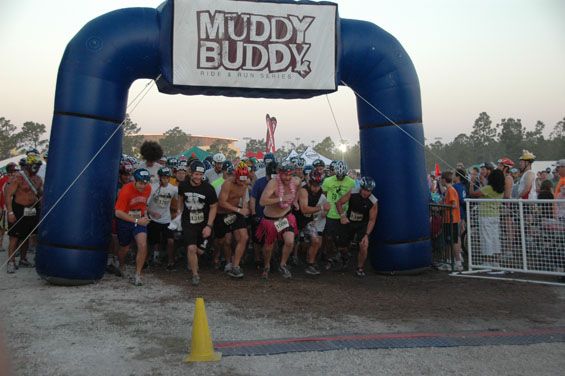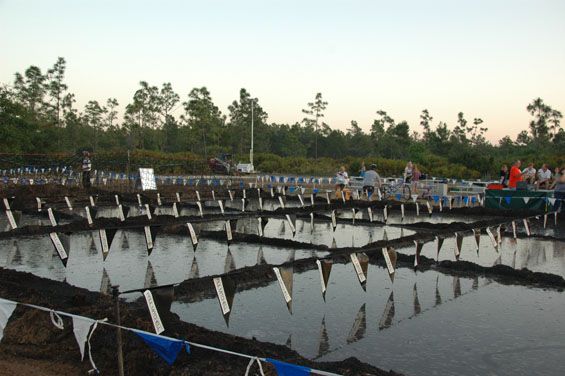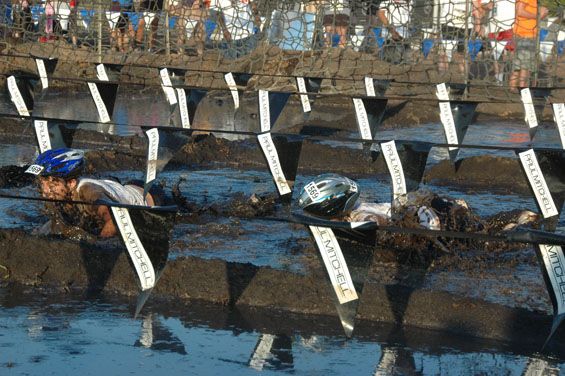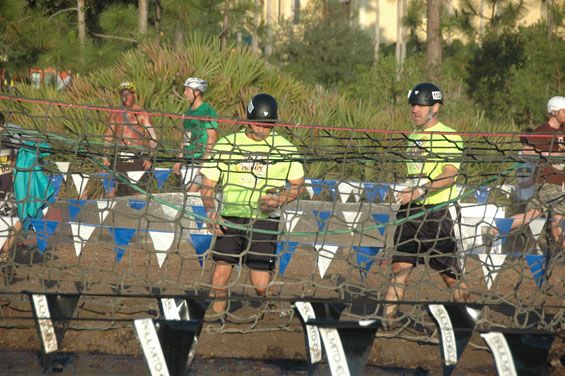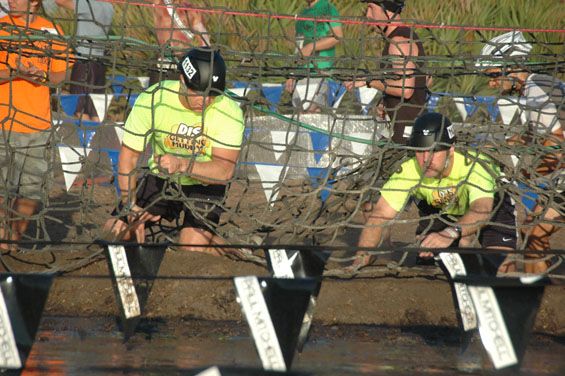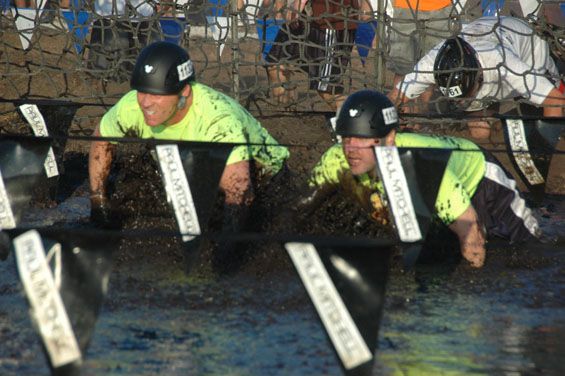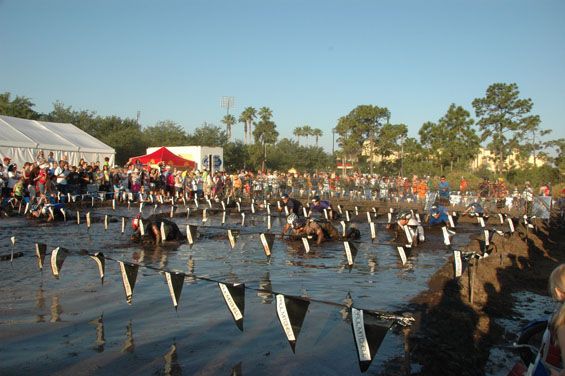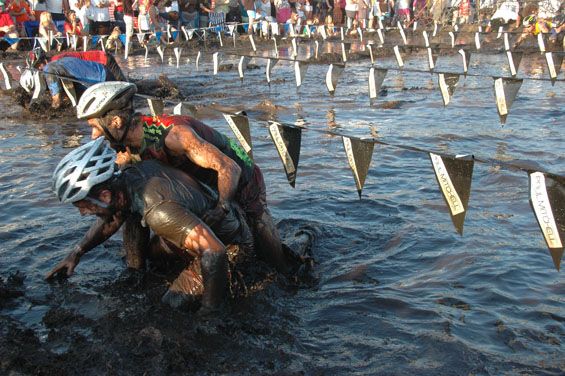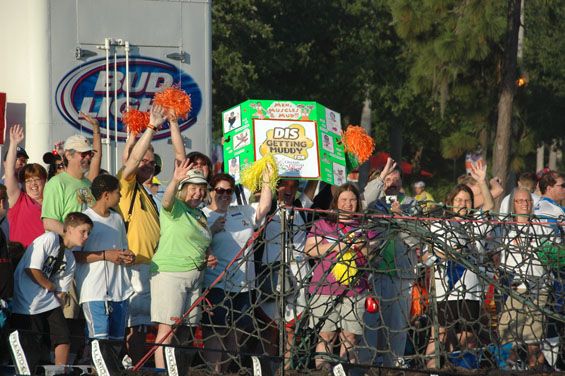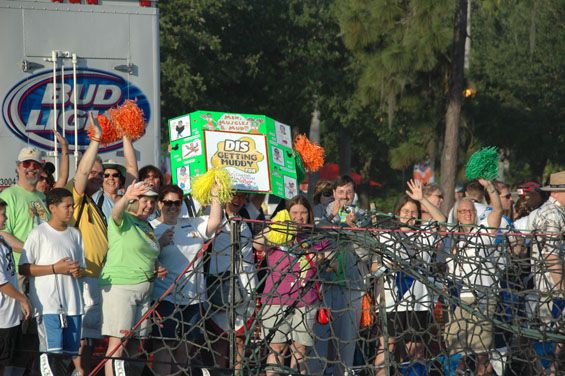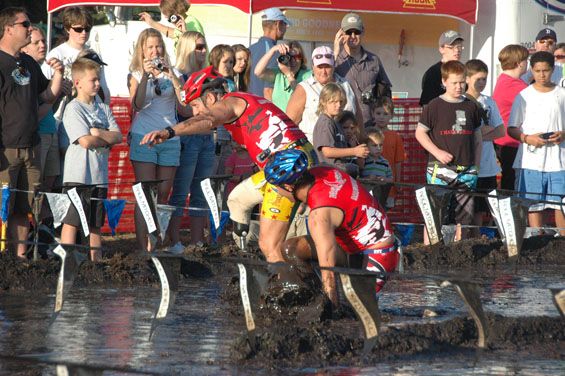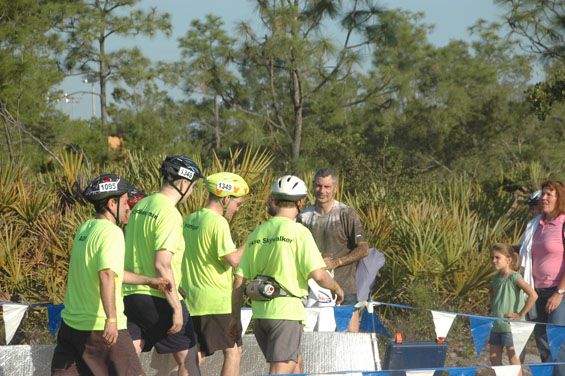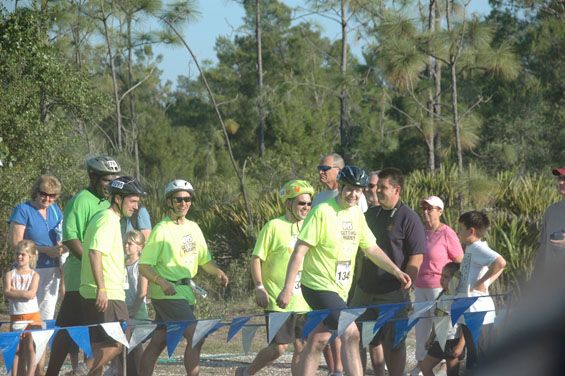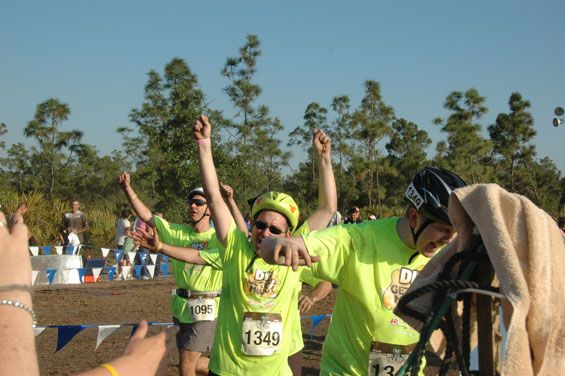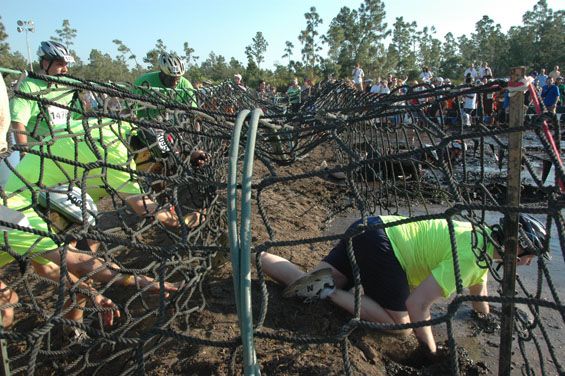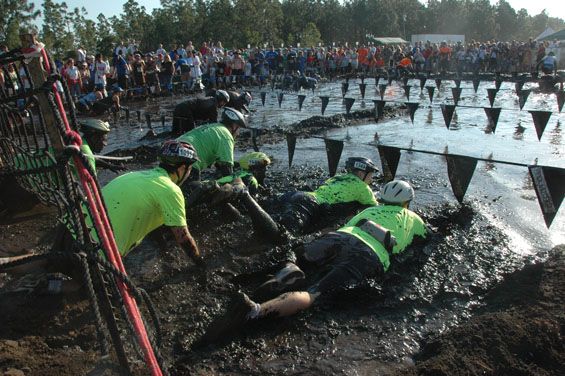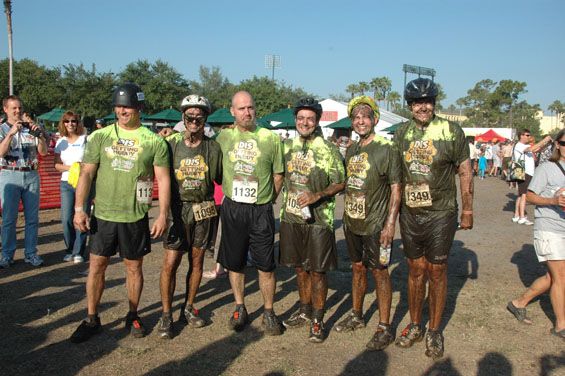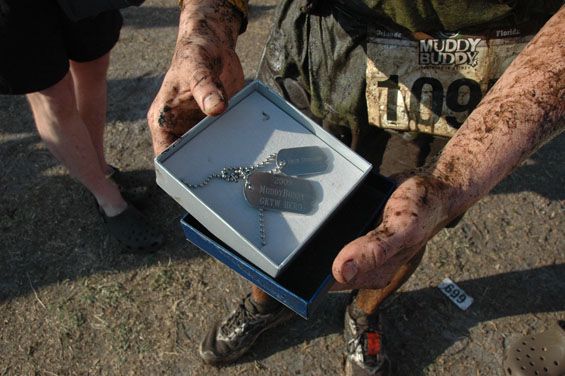 Category: Disney World