UPDATE- It seems Remy is staying indefinitely. There have been sightings of Remy in September 2009.  No word on how long he may be staying at the restaurant.
I have to confess that I haven't seen a lot of the Disney movies.  I do happen to love when Disney introduces their movie characters into the theme parks.  I have to admit I was more than a little curious when I heard they had Remy from Ratatouille in Chefs de France at Epcot.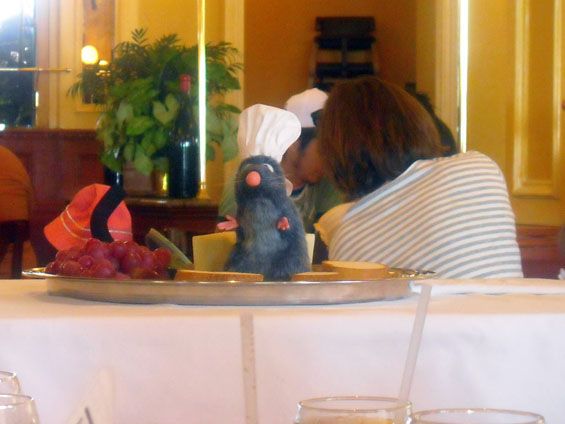 I have always been a very big fan of the little details in whatever they do at Walt Disney World.  I think they hit a home run with Remy.  He will appeal to the entire family while you are dining.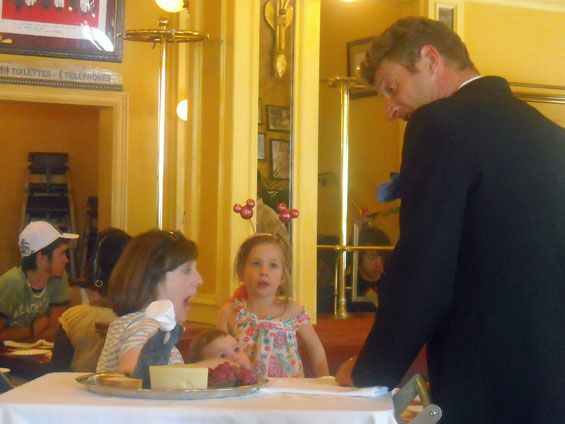 Remy is a creation of Walt Disney Imagineering's "Living Character" program. If you remember Lucky the Dinosaur at Animal Kingdom a few year ago that came from the same department.
I didn't realize that there were certain times that Remy makes his appearance in the restaurant.  You might want to time your meal around these times.  He appears daily at 12:30, 1:40, 2:50, 5:20 PM Monday through Saturday.  It does seem to take them about 35-40 minutes to make it around to all the tables.  He will be appearing until September 5, 2009.
At first you aren't sure what is going on.  You see a gentleman pushing a cart with a domed container around the restaurant.  He stops at every table for a brief visit.  It was amazing to see grown adults smiling, laughing, clapping when Remy appears on the plate. Remy doesn't talk but he squeals, laughs, mutters in some type of language but it isn't English.  He stretches and moves around so you truly feel he is alive.  The day we dined we had Armando who was with Remy.  He was quite a character also.  He wanted you to feel it was all about him and not Remy.  Be sure to bring your camera to this meal with you. He allowed everyone a few minutes with Remy and time for some photos and then it was off to the next table. You could still hear everyone talking about long after he left.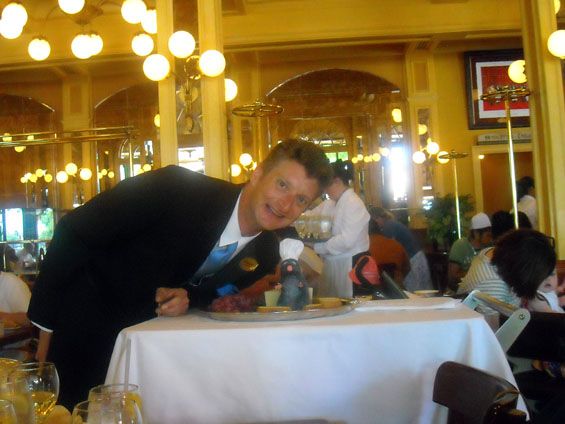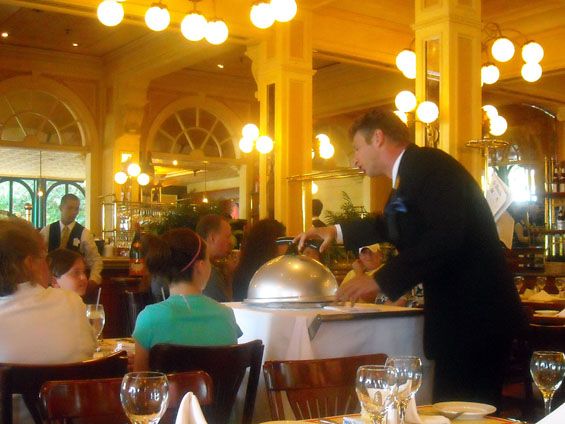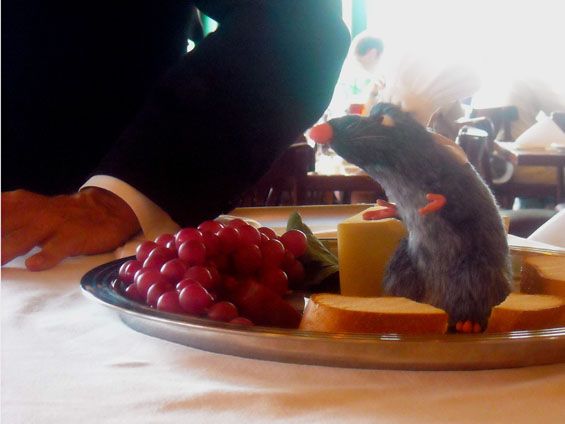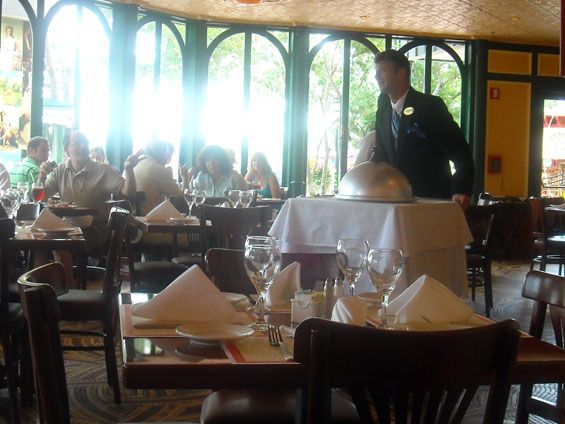 Even my daughter that wasn't so sure why her Mom dragged her to see a rat in a restaurant really enjoyed it.  Disney has always been great with the attention to the smallest details. It's was worth dining here just for the character interaction with Remy and his handler. Don't let this one slip by your family!
Category: Disney World