This weekend marked the opening of Disney's California Food and Wine Festival at Disney's California Adventure in the Disneyland Resort in Anaheim, California.  There are many tantalizing and tasty events to choose from this year.  The free events include culinary demonstrations featuring well-known chefs, educational sessions, a junior chef program for kids, and wine and beer tasting seminars.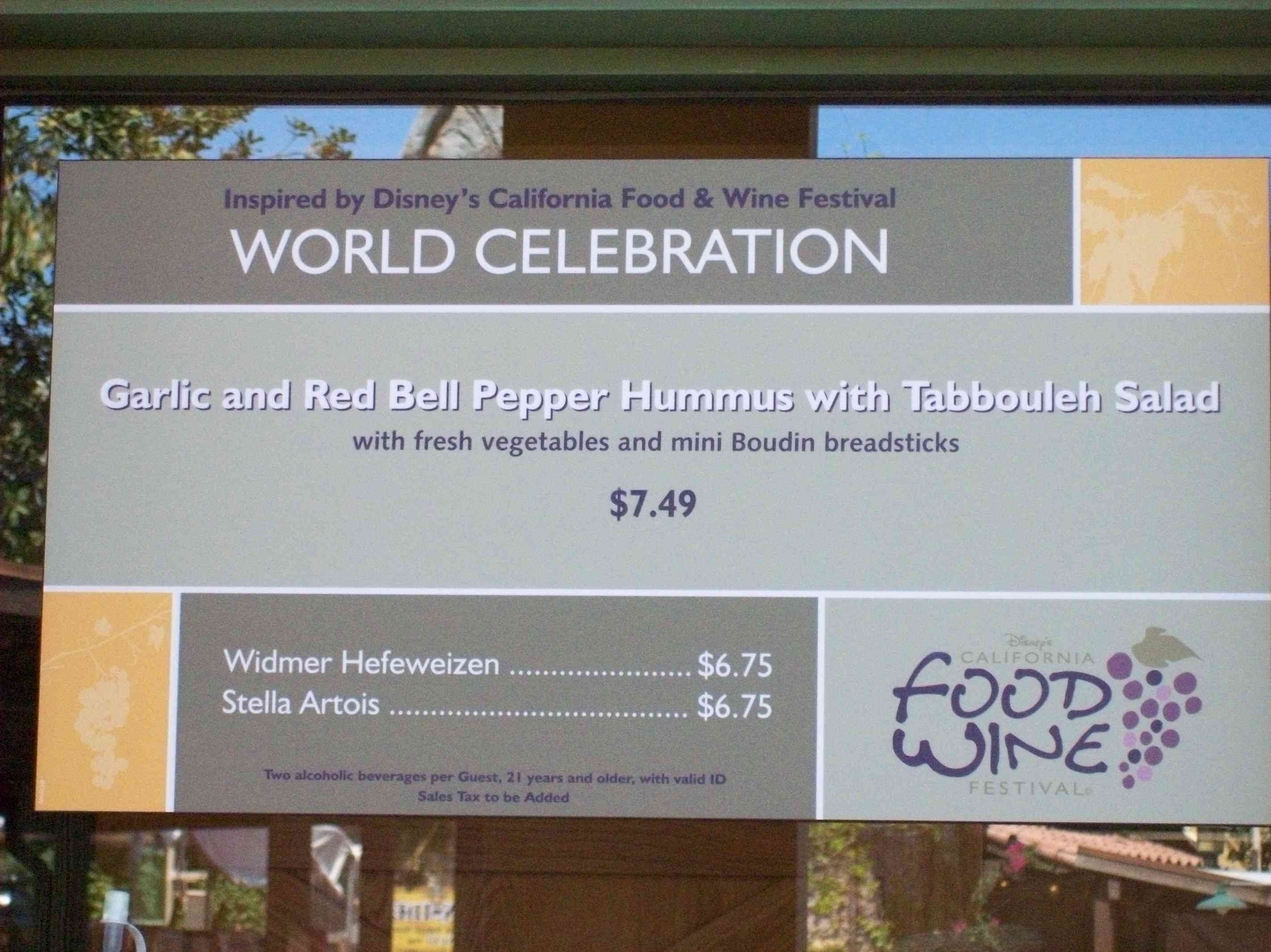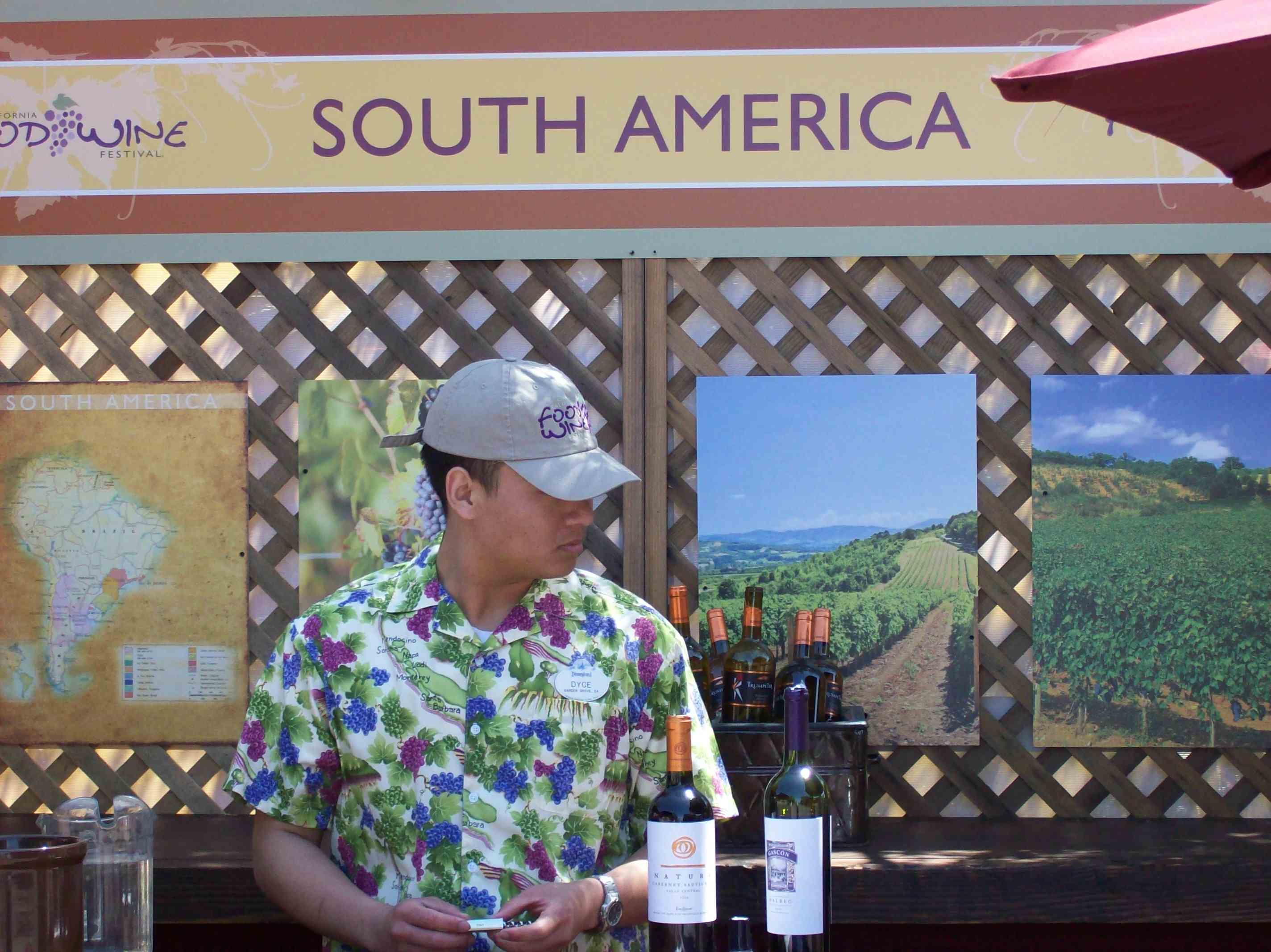 My young son and I participated in the Junior Chef program, where kids helped Chef Goofy make a mango popsicle. To quote my seven year old son directly, "It was lots of fun, but it didn't pay off at the end."  Translation: It was fun, but the mango popsicle didn't taste good.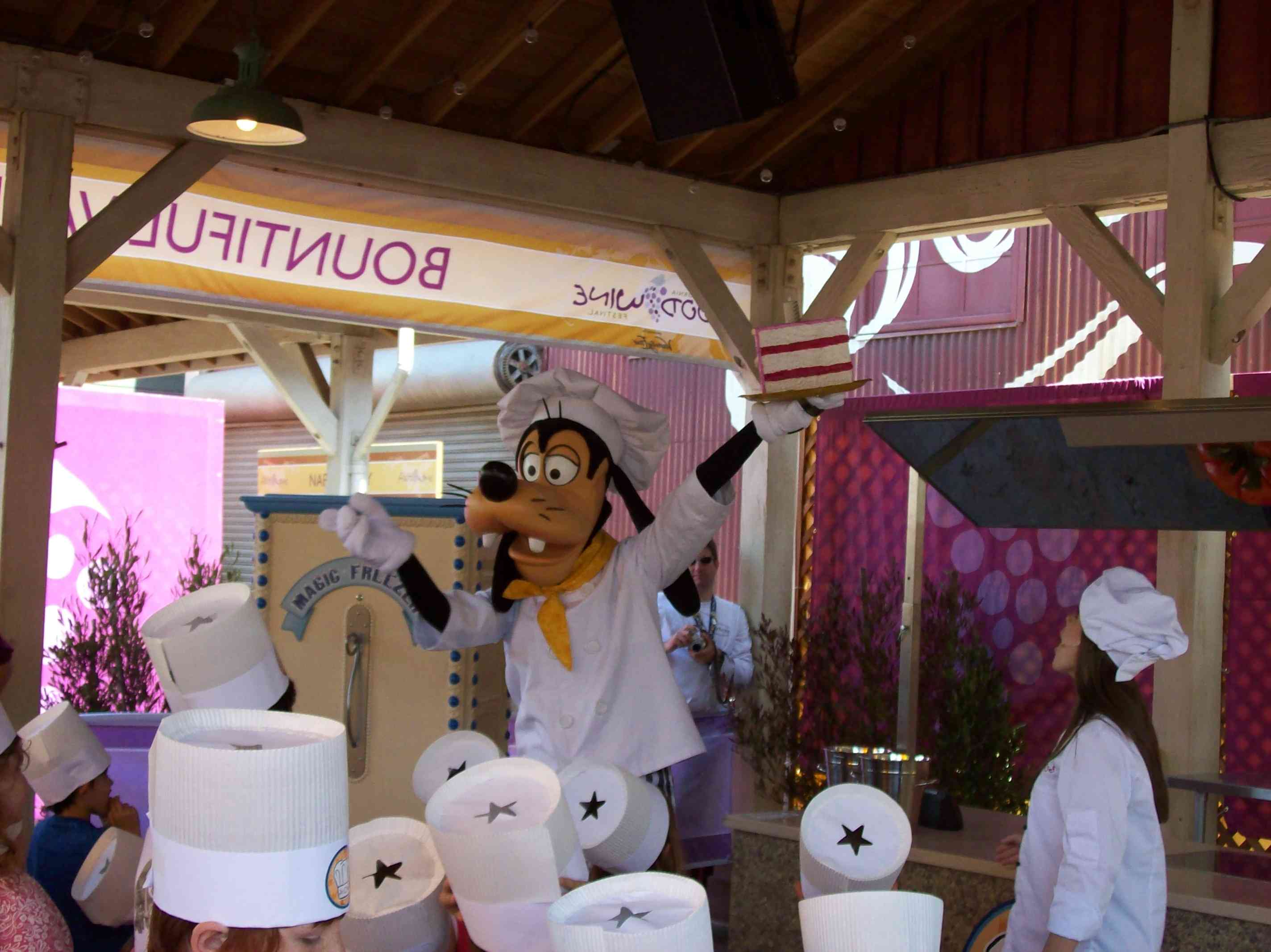 We also experienced a culinary demonstration by executive chefs from Dole.  It was interesting and tasty. Although my kid enjoyed it (especially the eating part), it is really more of an adult event.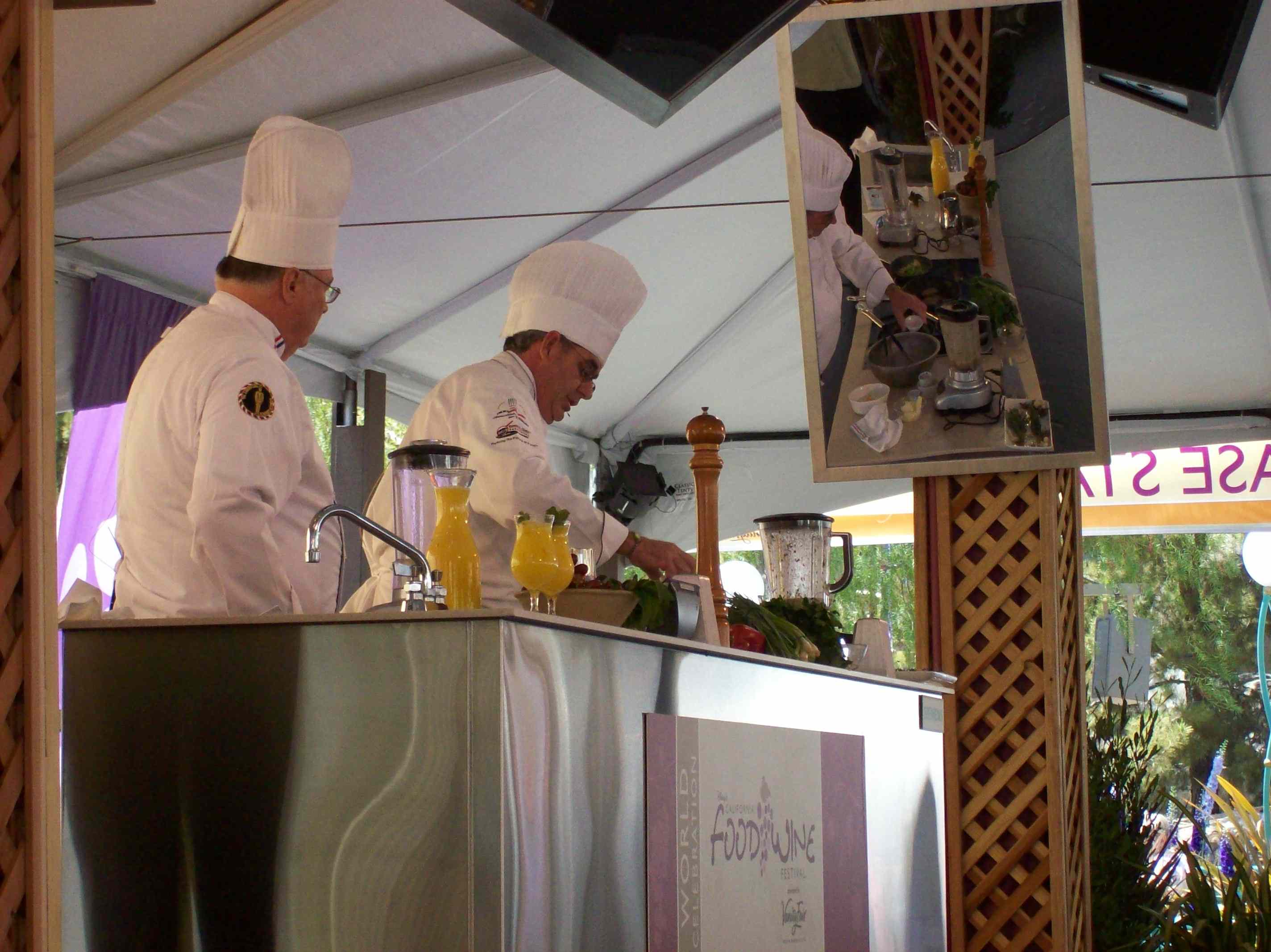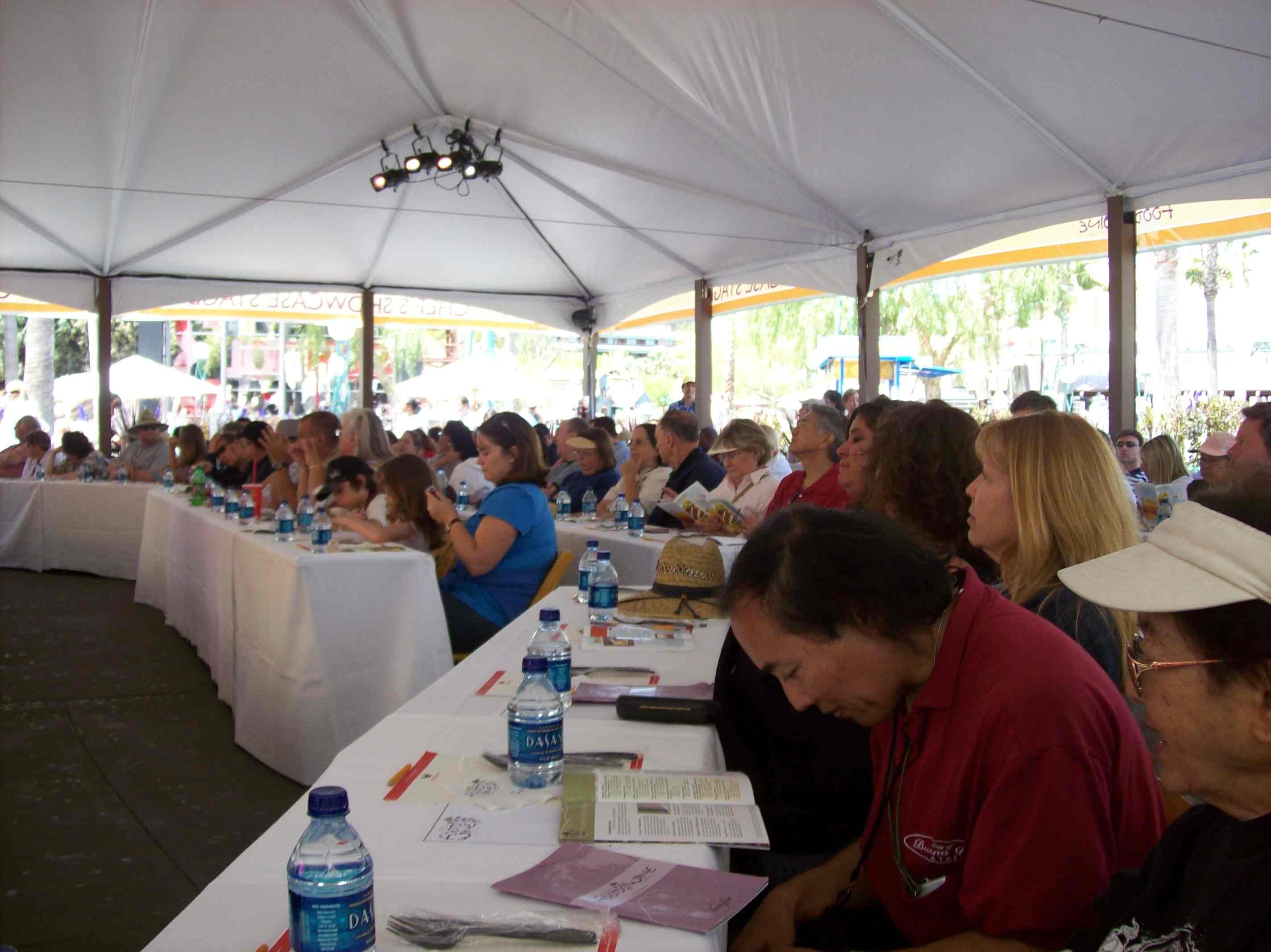 For those of you willing to spend some money, the festival offers a variety of signature events ranging in cost from $50 (Saturday afternoon wine tastings) to $450 (Fortunately or unfortunately, the $450 Napa Rose Cooking School events are already sold out.).  Friday evenings feature Winemaker dinners at Steakhouse 55 for $135 per person.  World Celebration Dinners offer diners a chance to celebrate the cuisines of different countries. They are Wednesday evenings and cost $135 dollars per person.  Sweet Sundays ($65) feature a light dessert buffet, mornings at 10:30.  As of this weekend, only two still have spots available.  Finally, festival wine receptions happen on weekend evenings for 55 dollars.  A new signature event this year is "Behind the Scenes with…" hosted by Chef Jamie Gwen.  This event ($185) allows participants the opportunity to dine and speak with celebrity chefs, including Guy Fieri and Keegan Gerhard.  Most of the signature events require participants to be at least 21 years of age.
On the podcast, Pete mentioned something about the Epcot Flower and Garden Festival scaling back on merchandise.  Below are the pics of ALL of the official Food and Wine Festival merchandise.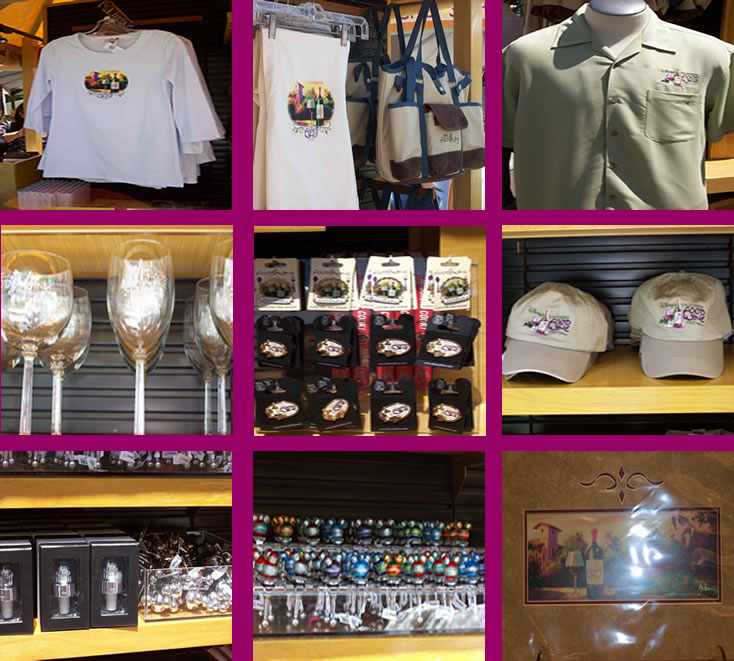 On a side note, one interesting thing I noticed was the huge number of staff at the festival.  It seemed wherever I looked there was someone collecting data or observing a presentation.  At the Junior Chef program of 30 kids, I counted 15 employees.  I'll let Pete and the gang decipher what all this means, but I just found it interesting.
One change to last year's festival is that featured menu items now must be purchased at select counter service restaurants rather than being all in one location.
The festival runs daily April 24-June 7, 2009 at Disney's California Adventure and the Disneyland Resort hotels and restaurants.
Category: Disneyland