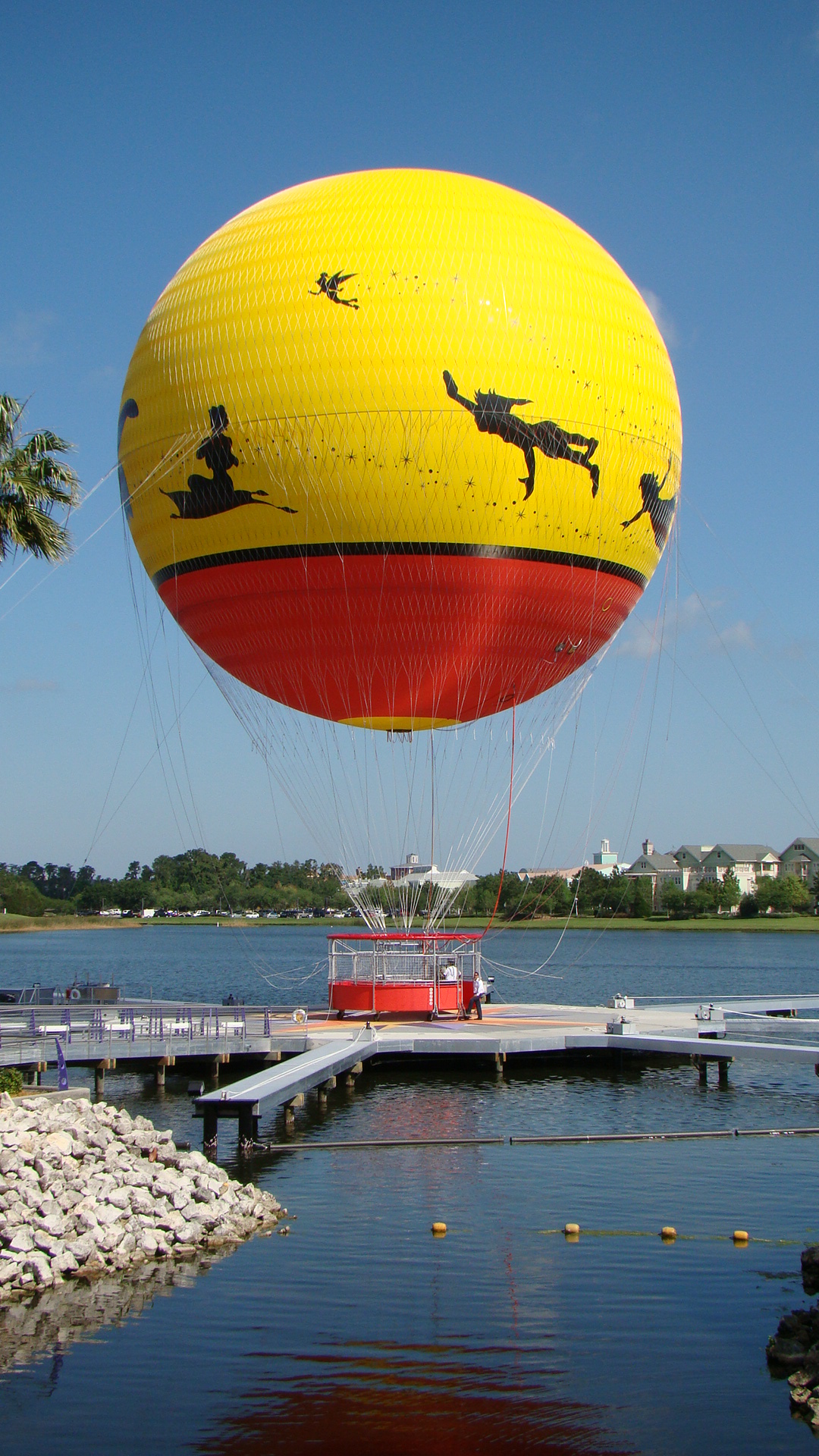 On Thursday, while Pete, Teresa, and I were driving home from Disney World, we saw the unmistakable giant yellow Characters in Flight balloon floating in the sky above Downtown Disney so we decided to stop and check it out. Teresa and I bought our $16 tickets and waited for our 10 minute flight 400 ft. above Disney while Pete repeatedly reminded me that he would never forgive me if I died while riding in a hot air balloon. He relentlessly taunted us about our pending demise in some freakish balloon accident.
It was 88 degrees (a taste of things to come). I bring that up to let you know that there is no shade while standing in the queue line for this attraction. It was brutal. From the time we purchased our tickets to the time we landed was about an hour. During the summer crowds, you may be waiting a couple of hours,  so be prepared with suntan lotion, water, a parasol, or anything else that will help you endure the Florida sun and heat (you will thank me). An employee stated that Aerophile (the operators of the attraction) ask for the area to be covered but Disney thought it would block the view of passengers waiting to board and denied the request. So enjoy the view before you pass out.
We enjoyed talking to the staff members. They were all very personable and knowledgeable which helped pass the time.  They also tried to talk Pete in to going up without any success. Then it was time to board! I was looking forward to the thrill of rising 400 ft. in a hot air balloon and seeing the magic of Disney from above. The good news: the balloon went up, the bad news: Teresa and I came down deflated.  The flight is rather uneventful. When the pilot stated that we had reached 400 feet, I thought, "Is this it?" I had imagined it to be a little more exciting.  Teresa did not find the attraction to be as picturesque as she had imagined.  It was a rather hazy day. I guess the problem with floating above a park that encompasses 47 square miles is, you may see may something at 400 feet that is 10 miles away, but it's still 10 miles away.  You see Expedition Everest as 3 little points in the distance. You can't even see the castle because it is directly behind the Contemporary hotel
From the photos, you can tell that there are some interesting sights from this vantage point, though maybe not as much detail as one might have hoped for. . I must say that our pilot was very informative and pointed out all of the main attractions and points of interest both inside and outside the parks.Even though Teresa and I both agreed that we would not do it again, it is designed primarily for the one-shot tourist in mind. It is enjoyable enough and will be a unique addition to Downtown Disney.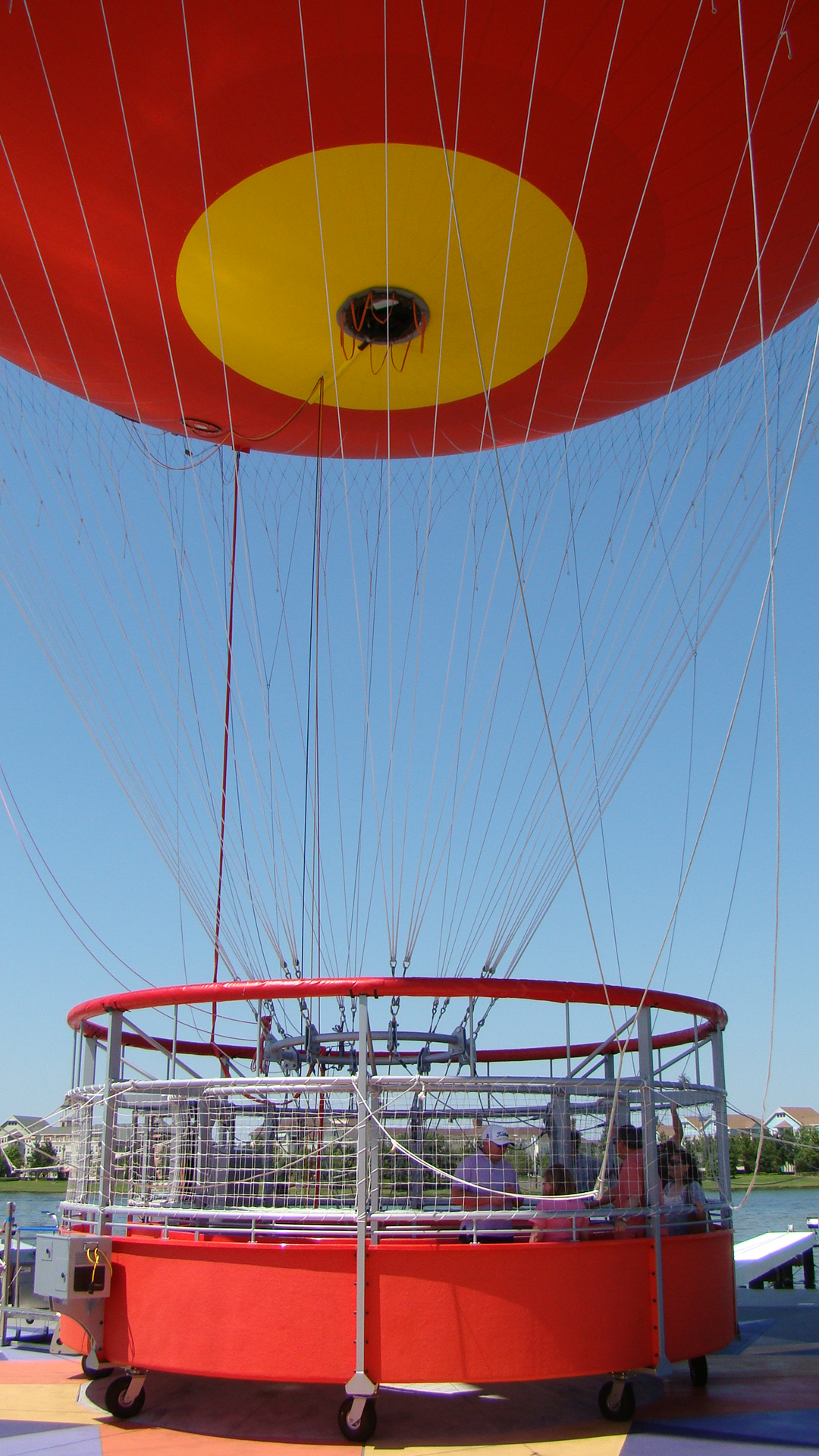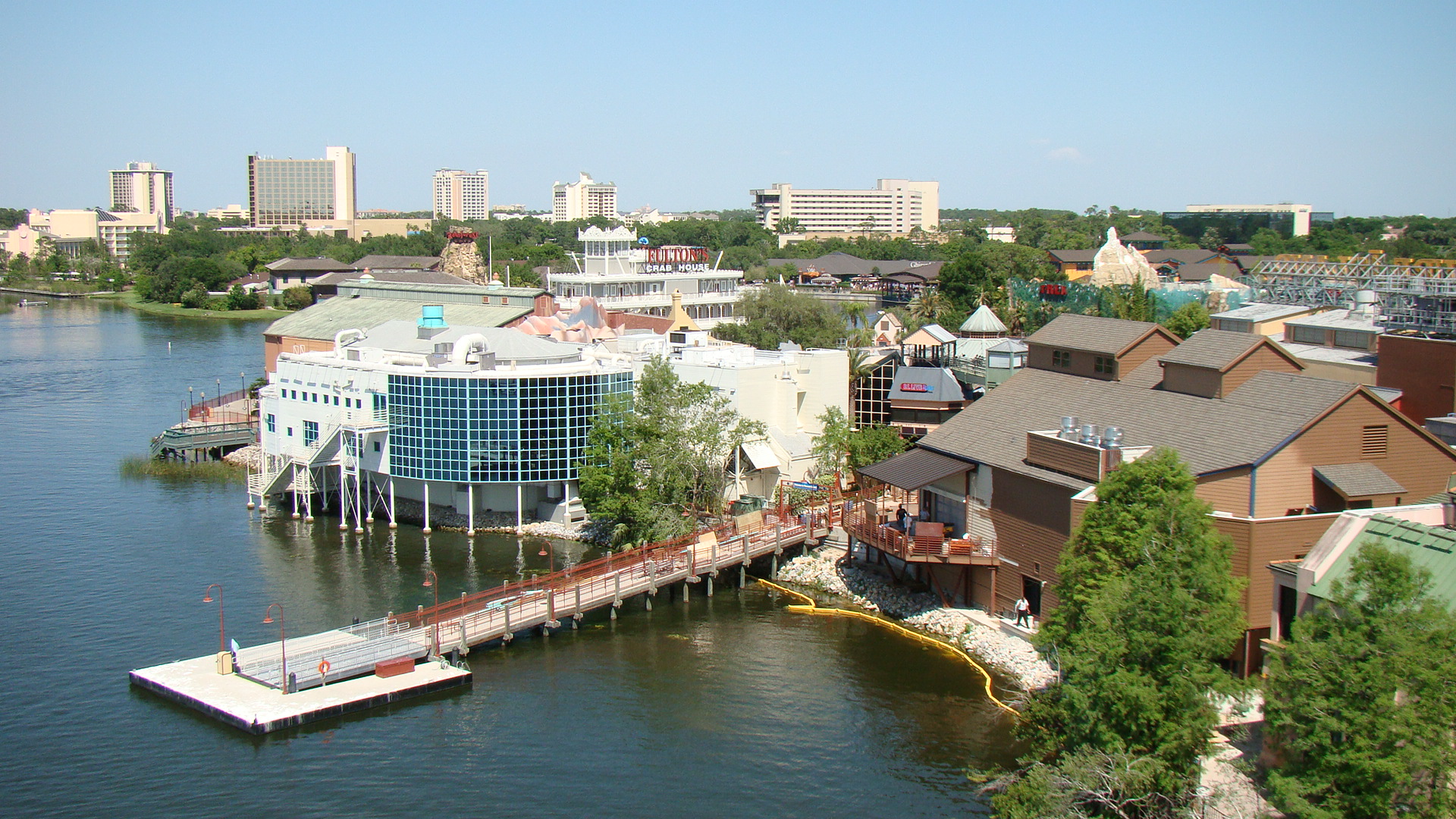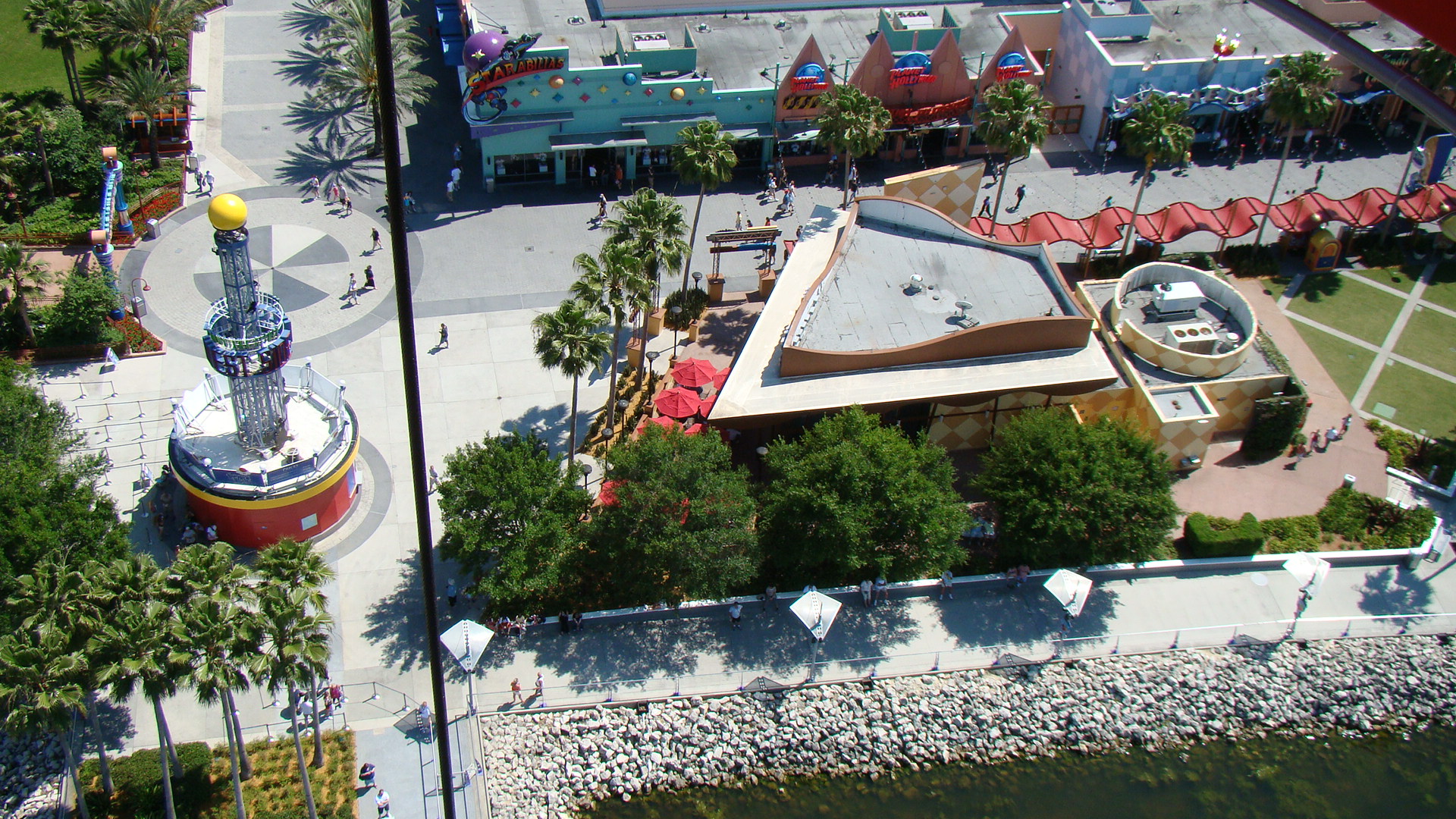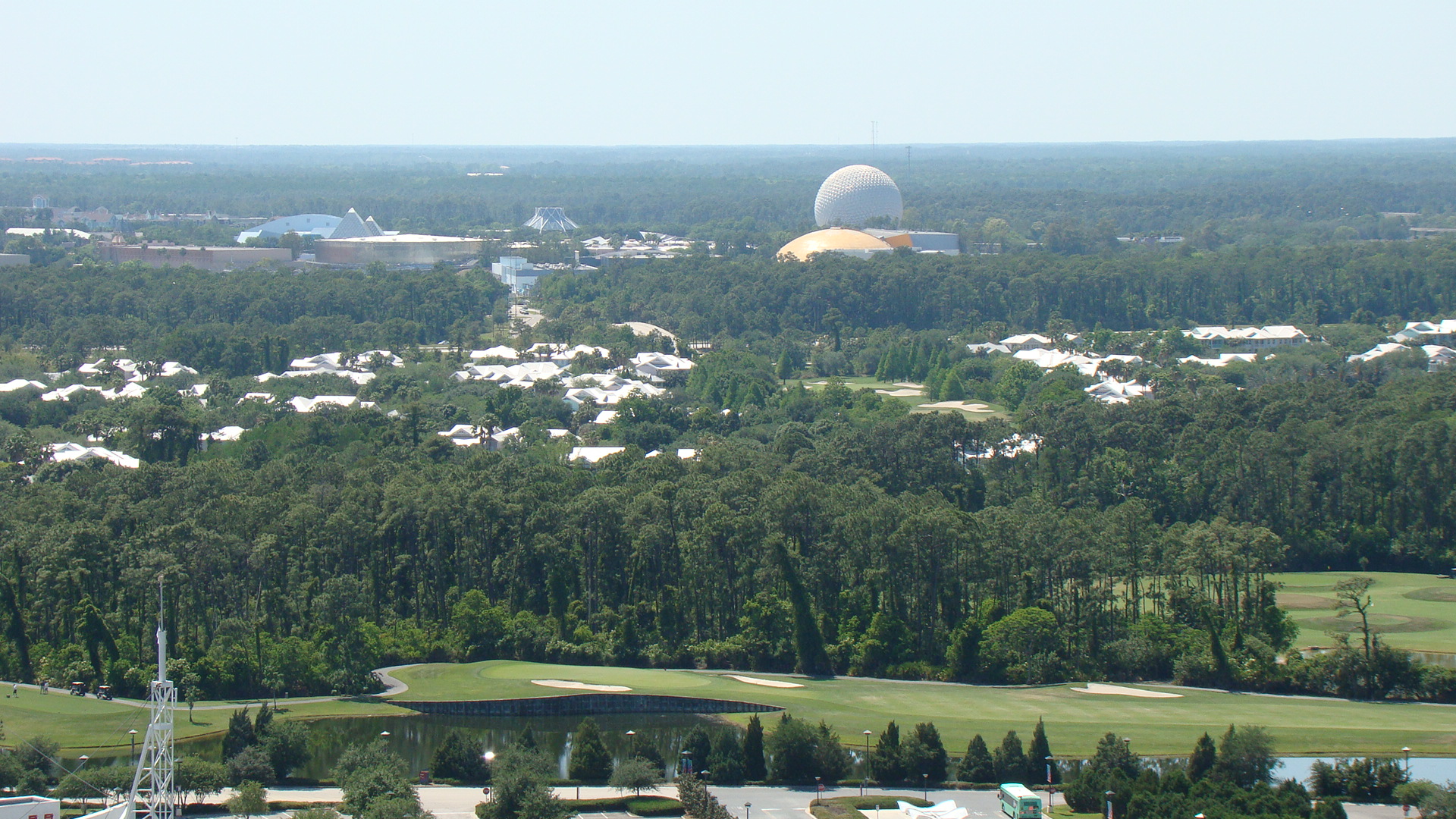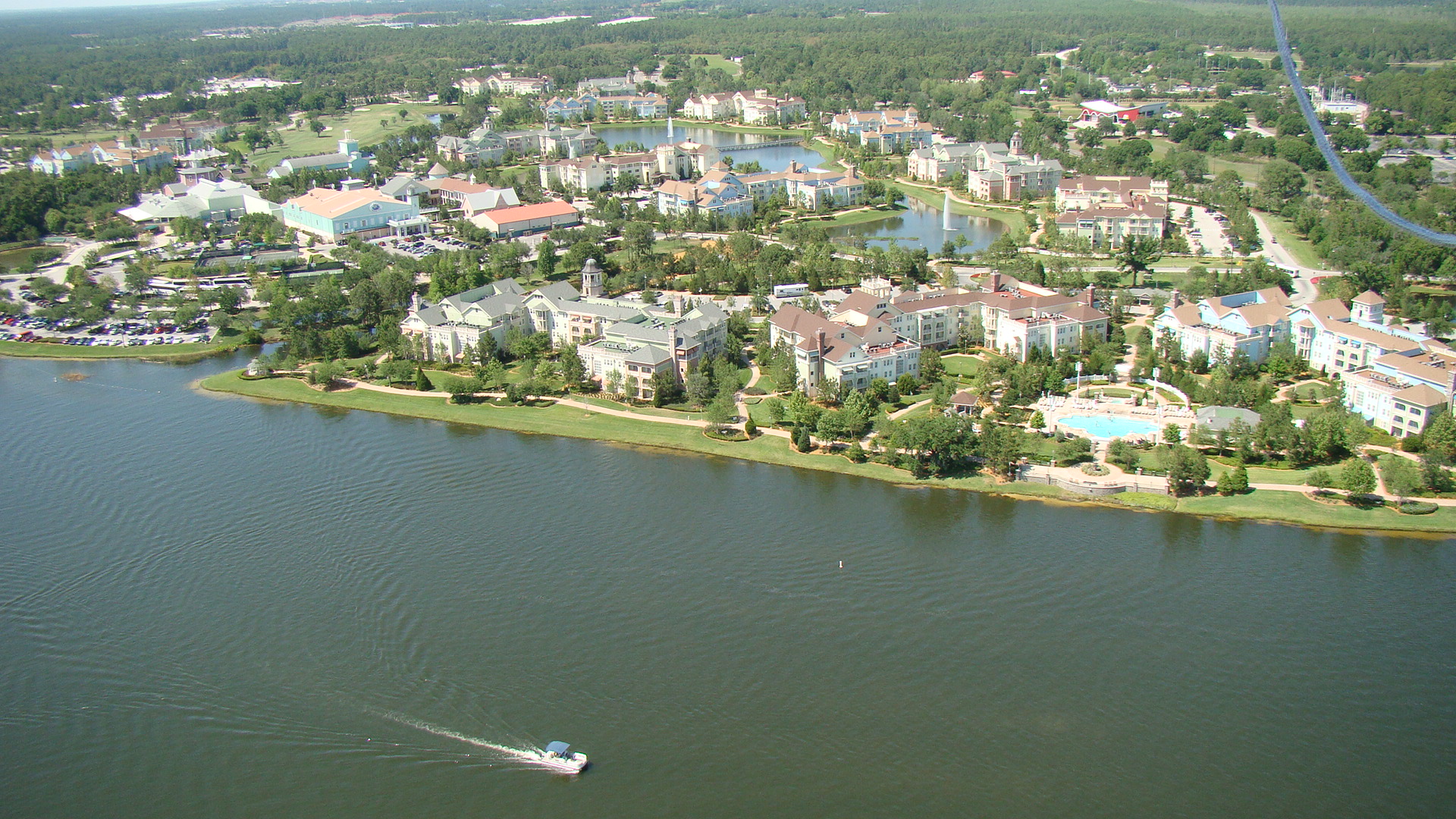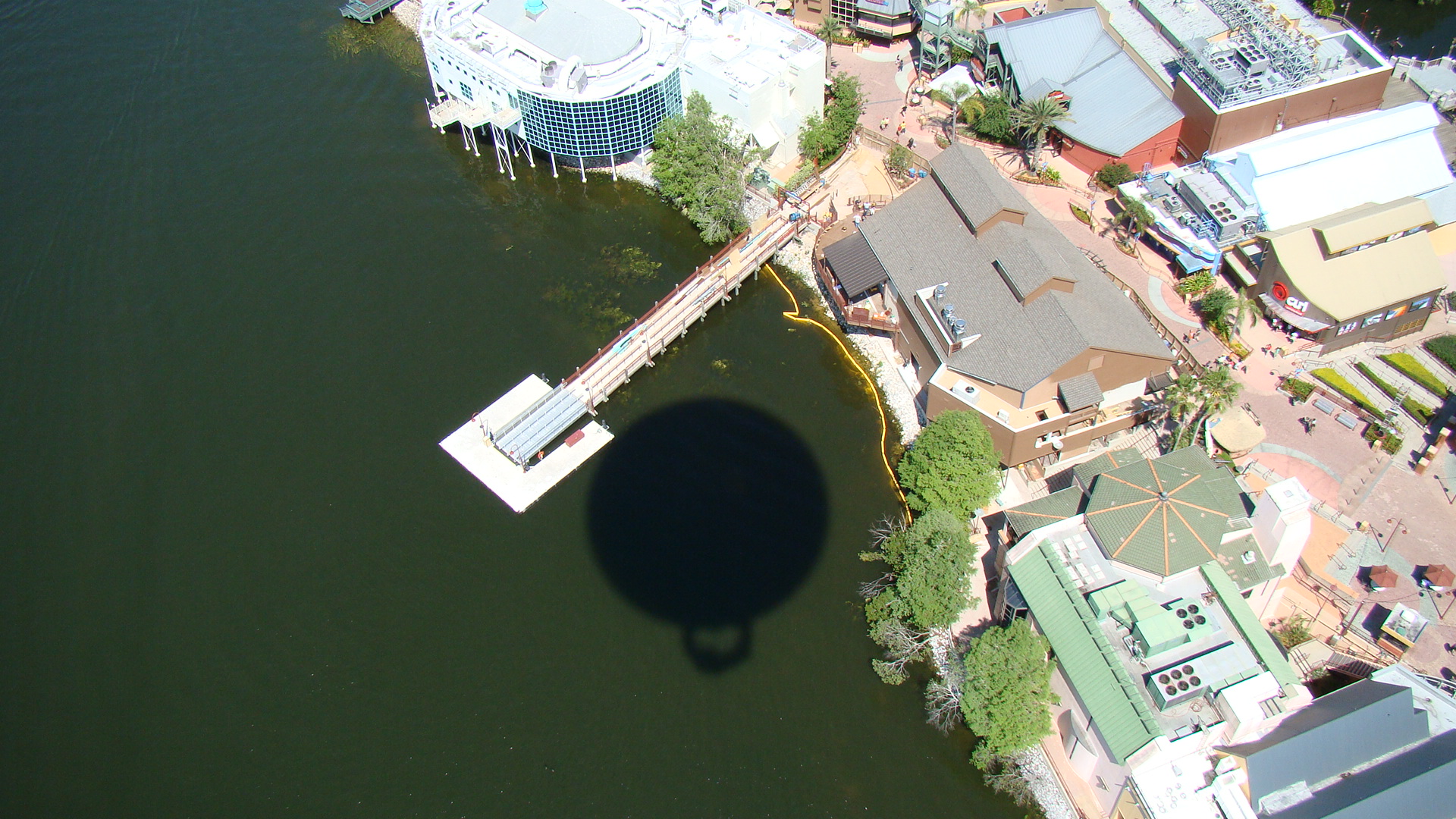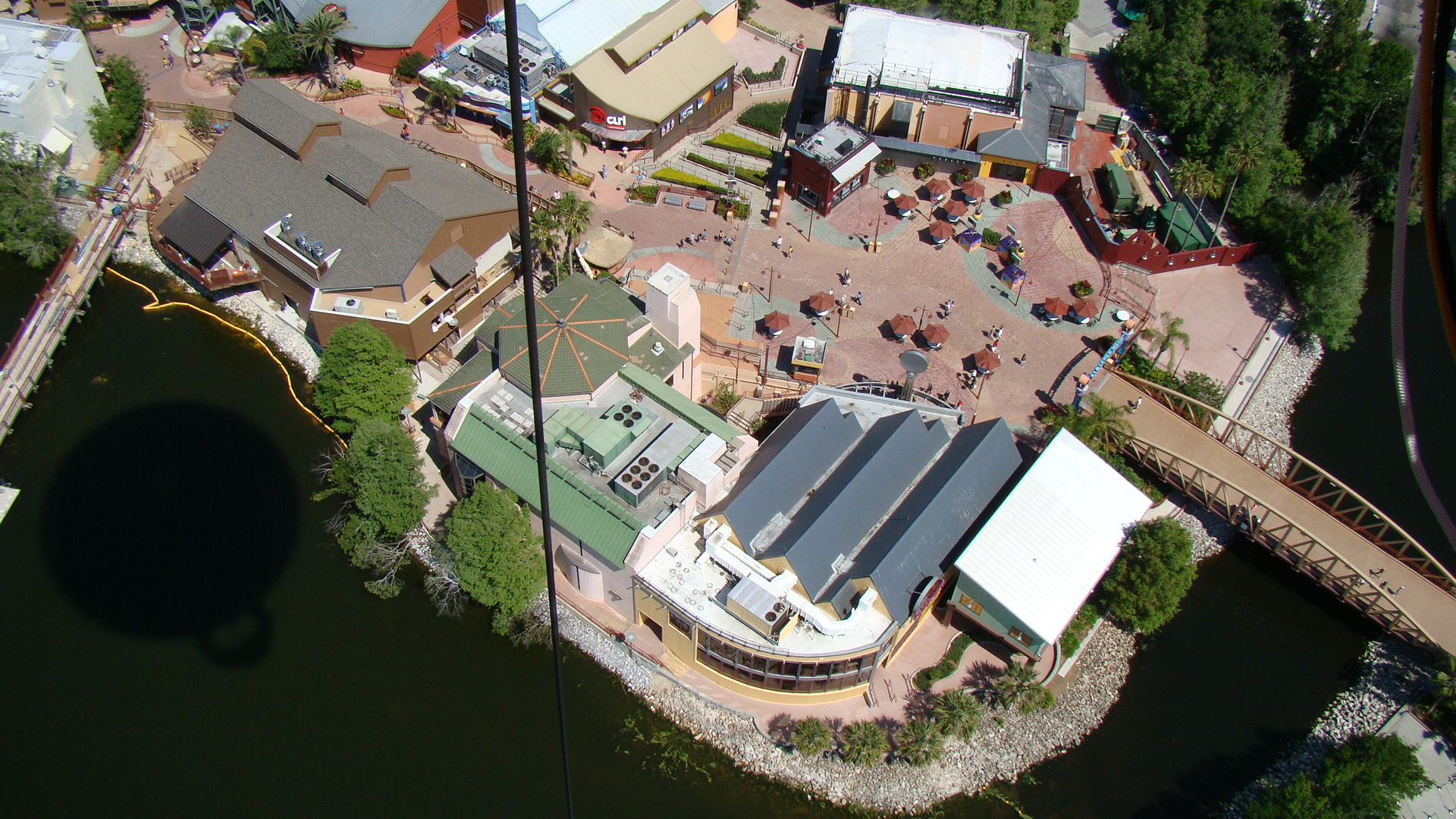 Category: Disney World