UPDATE: 12/31/09-  1/2/2010 is the last day for Picnic in the Park.  It will now be a seasonal offering. Guests will be able to make their own picnic lunch from the Grab and Go area at Beastly Bazaar.
UPDATE: 11/25/09 There have been several changes to the Picnic in the Park process. You will be able to order until 2:30 daily. Tier 1 picnics will now be picked up from DinoBites, located near Restaurantosaurus. Tier 2 will now offer rotisserie chicken and will be picked up from Kusafiri Coffee Shop near Tusker House restaurant. You will now be able to create a grab and go bag at Beastly Bazaar witha choice of sandwiches, bags of potato chips, desserts and water.
Picnic in the Park is a great new way for families or groups to plan their meals while touring Animal Kingdom.
Walt Disney World recently started offering a new food choice at Animal Kingdom.  Picnic in the Park is a great new way for families or groups to plan their meals while touring Animal Kingdom.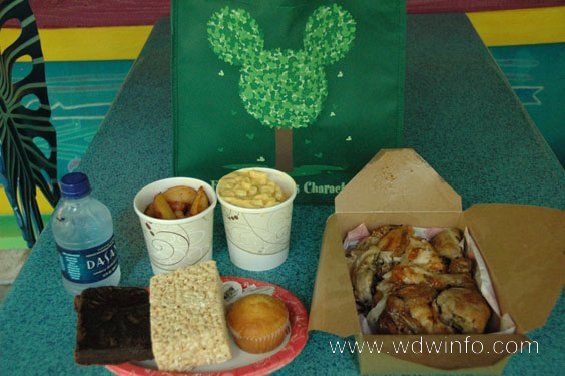 Disney makes it very easy.  All you have to do is place an order at the podium located at the counter outside the Island Mercantile store in Discovery Island. your order from 8:30 AM to 1:30 PM daily. Your pick up time is 2 hours from when you place the order.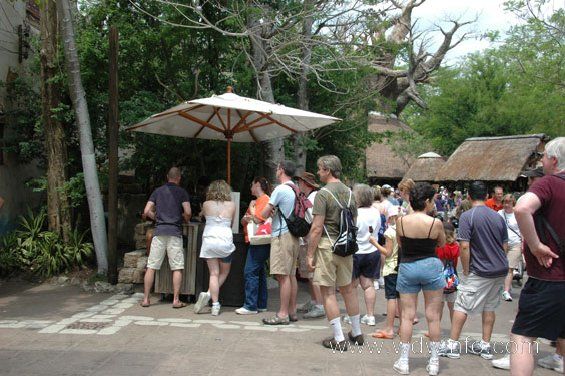 If you are on the Disney Dining plan, Picnic in the Park qualifies as a quick service meal.
I thought the choices were great! They offer two price levels.  Tier one is $24.99 for 3 people and tax.  You can choose from a Turkey Focaccia, Chicken Wrap, Ham Grinder or Tuna Pita.  This comes with 3 sandwiches, 1 side, 3 desserts and 3 bottles of water. Tier two is $29.99 for 3 people plus tax. You can choose from Rotisserie Chicken or Ham. This comes with two sides, 3 desserts, 3 bottles of water. UPDATE: starting May 10 they will offer vegetarian choices.  Portobello Mushroom and Vegetable Wrap on Tier 1,         Tandoori Spiced Tofu and Zucchini Squash,  a side dish available with either tier.  More details about your choices here.
I placed my order and went off to enjoy the park.  The time flew by and it was time to pick up my order, I walked over to the Kusafiri Coffee Shop and Bakery.  All I had to do is present my order slip and the cast member assembled my order.  The picnic comes in a reusable cloth bag. You are provided plates and utensils for the meal in the bag.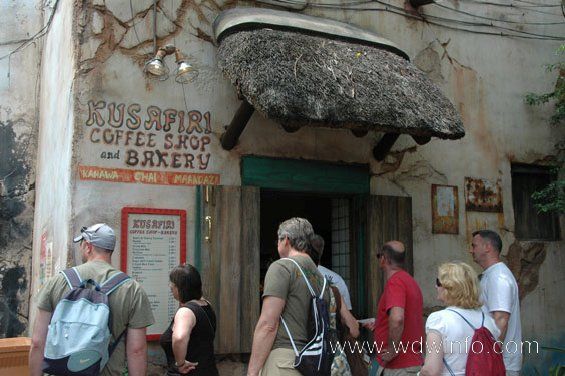 I was off to find a picnic table to enjoy my lunch.  Animal Kingdom has added some picnic tables throughout the park.  You are given a map of picnic locations when you place your order.  The day I did this the park was pretty crowded but I found a quiet shady spot behind Pizzafari.  The only down side is the lid came off the macaroni and cheese and oozed over a water bottle in the bag.  I did think they gave me plenty of chicken for 3 people, the desserts were large, but the side size was skimpy.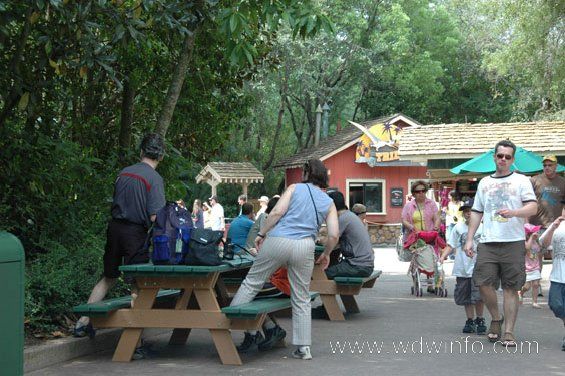 I know I will order this again when we visit Animal Kingdom.  You might want to add this to your food choices when visiting Animal Kingdom.  It would be great if they offered this at the other parks.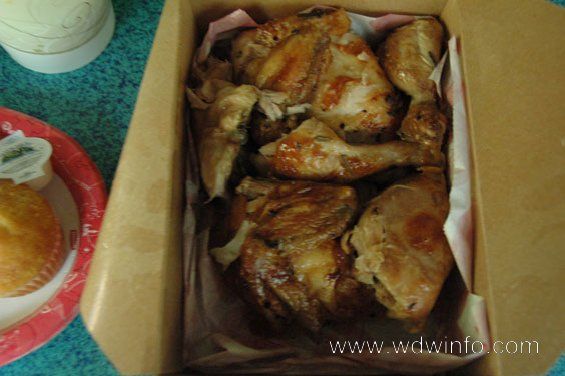 Category: Disney World