Celebrate Tonight! debuted tonight at the West End Plaza of Pleasure Island in Walt Disney World.  This is billed as a high energy street party. It focuses on events that people are celebrating on their visit to Walt Disney World. This takes place in the plaza where the West End stage used to be.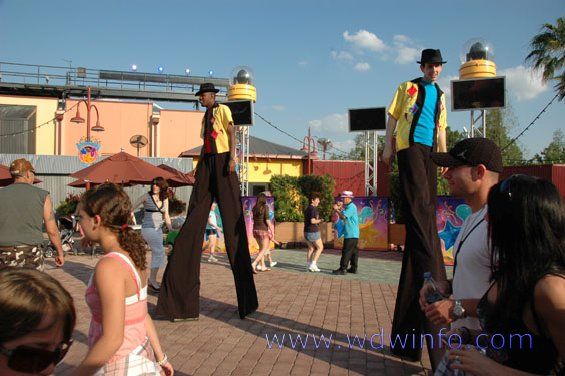 When we arrived the area was empty but as soon as the DJ started talking people were coming from every direction to participate.  There was 2 stilt walkers and 2 girls that were part of the party crew that helped the DJ work the crowd.
The DJ was great!  He had a lot of energy but I think the concept of the street party needs a little work.  There is also a DJ up in the booth that plays the music and talks to the other DJ. The concept of the celebration is good but I think the street party needs to pick up the pace to keep the party going.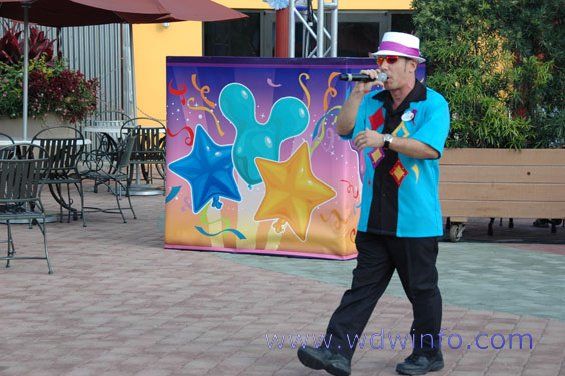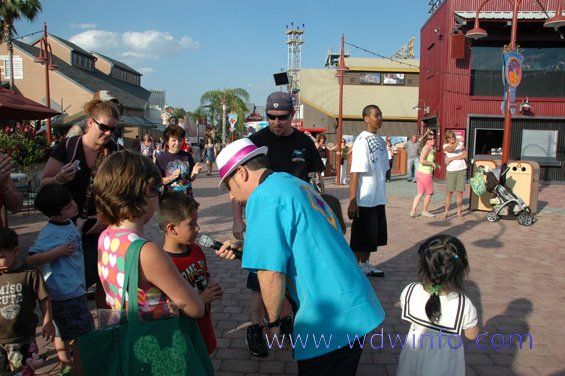 We were there for the birthday celebration.  They were looking for those people in the crowd that were celebrating a birthday in April.  While they were scouring the crowd everyone just sort of stood around waiting for something to happen. Finally when they rounded up enough people they had the crowd form two lines and the celebrants ran through the middle.  It needs more music and not so much talking to the crowd. Maybe it gets better as the evening goes on.  We were there for the first performance.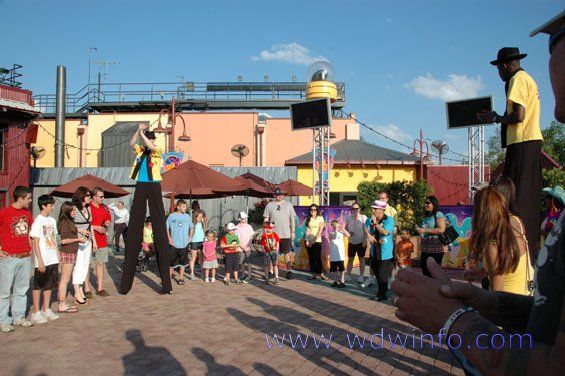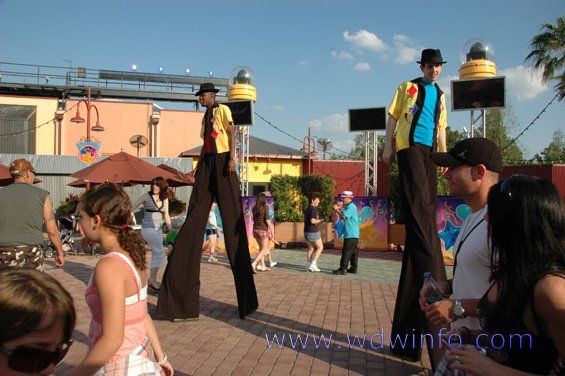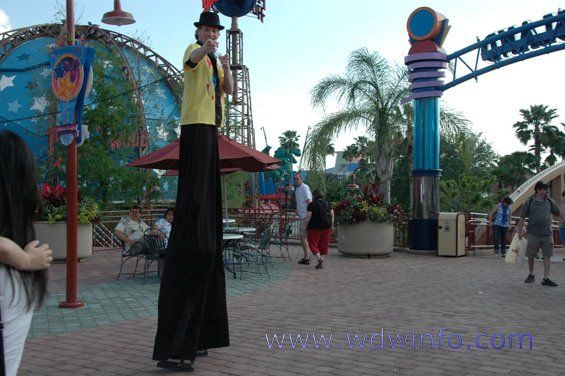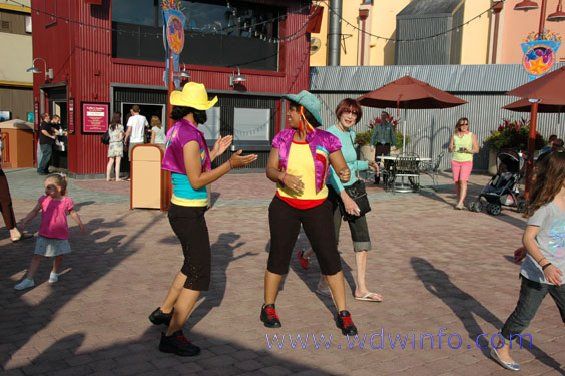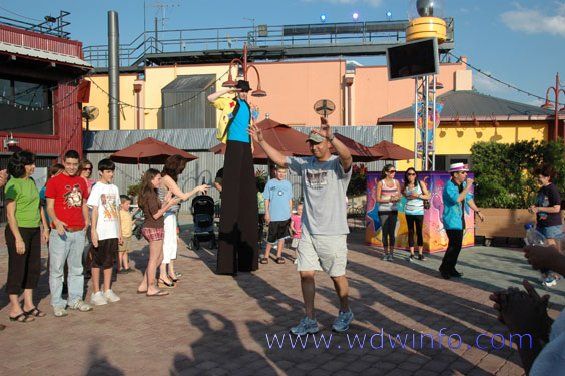 It was amazing though how quickly the area filled up.  Of course Pleasure Island had the drink booths open so if you are thirsty you can get a drink and snacks.  There are some tables in the area.
The party takes place Sunday through Thursday 5 to 11 PM and Fridays and Saturdays 6 PM to midnight.  Check it out if you are looking for something different to do while you are at Downtown Disney.
Category: Disney World