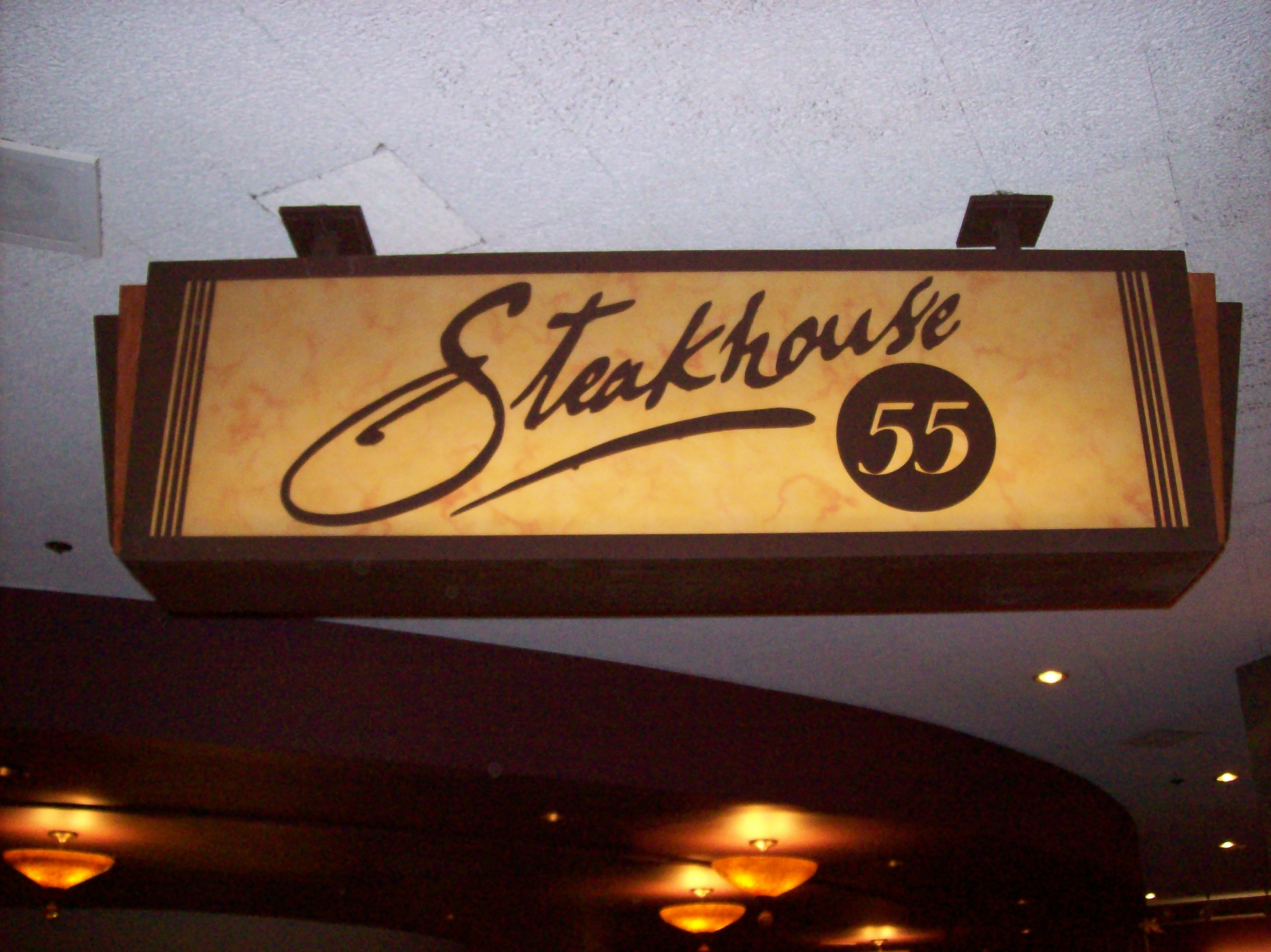 When it is at Steakhouse 55.  My wife and I recently visited Steakhouse 55 at the Disneyland Hotel to celebrate our anniversary.  It was my second time eating there and her first.  Now I don't claim to be a foodie, and we are pretty budget conscious, but we do enjoy a good steak at a nice restaurant.  We have been to all of the usual high-end steakhouses; Ruth's Chris, The Capital Grille, Delmonico Steakhouse in Vegas, Smith and Wollensky's, Donovans (San Diego), and Shula's. So obviously, we are carnivores.
Whenever you go out for an expensive steak, you have to expect to pay at least about 40 dollars for the meat, and at least 10 dollars for each side dish, appetizer, or dessert. After dining at so many different steak places, it all starts to taste the same.  It's not like you are going to get a bad piece of meat when you spend that much for it.  So if all of the places have high quality steak, what's the point?  Flavor. Flavor. Flavor.  Steakhouse 55's steak had incredible flavor and seasoning.  It wasn't over seasoned to cover up inferior beef.  It was seasoned to perfection.  I always get a rib eye and my wife always gets filet.  She and I both agreed it was the best tasting steak we have ever had (and when you look at where we have eaten before, that's saying something!)
Back to the value.  Our bill (without alcohol) came to $118, which included a filet, rib-eye, two side dishes (which we couldn't finish), 1 appetizer, 1 salad, and 2 non-alcoholic drinks.  That same meal at Shula's or Ruth's Chris or Yachtsman would have probably cost about 20% more.  Also, they have a Prix Fixe Menu which includes a petite New York Steak (5 oz), Caesar Salad, Potatoes, and Dessert for $35!!!  My cheap side almost made me order it, but since it was my anniversary I decided to live a little.  With an AP, you get a 15% discount too.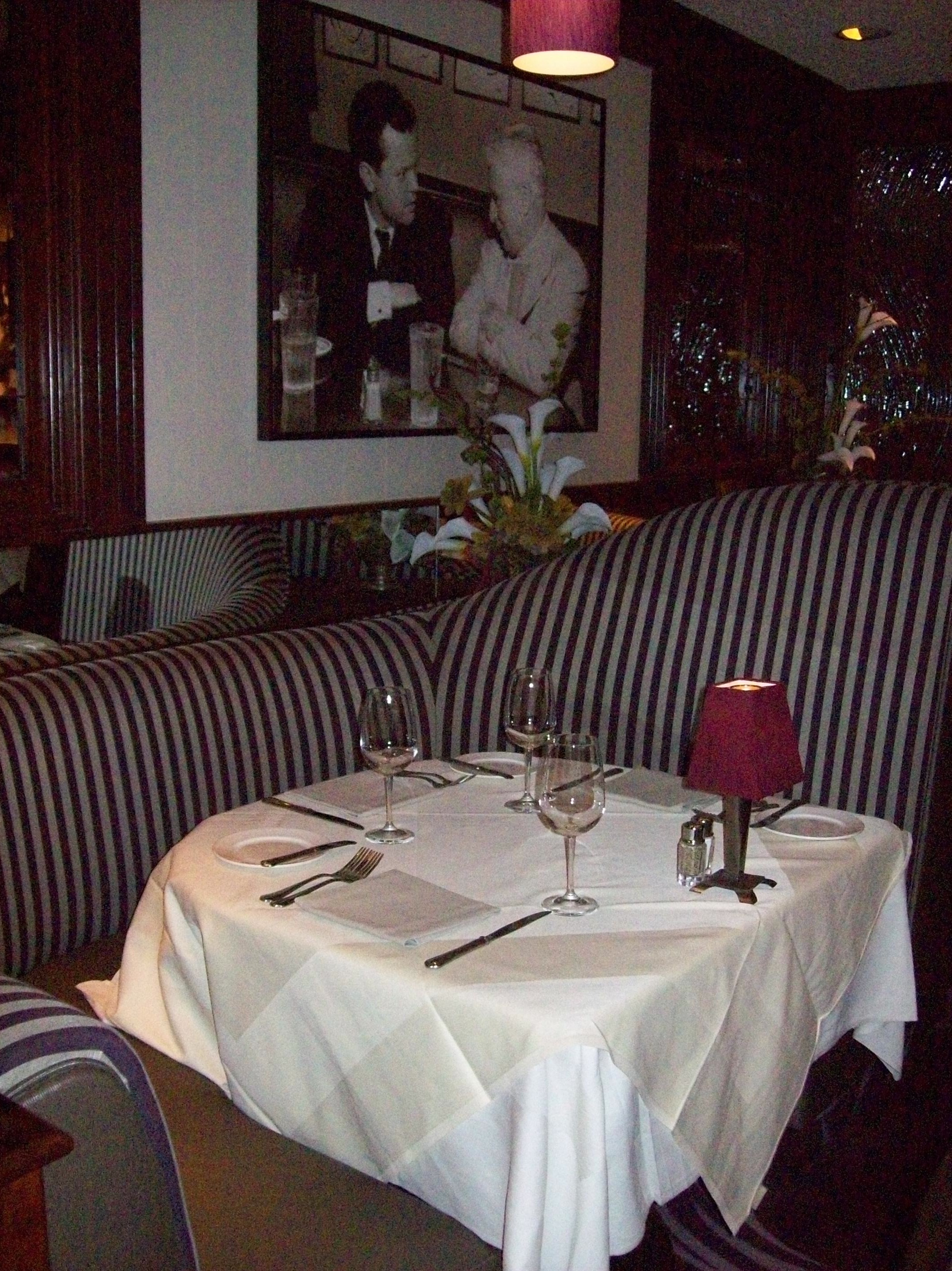 Some final thoughts about our night at Steakhouse 55. The decorations are nice, sophisticated, and you wouldn't even know you are at a Disney Hotel except for the pictures of Walt as you walk in. You feel like you are in an intimate steakhouse in a metropolitan city (You are!).  The servers are knowledgeable and accommodating.  When I made my reservation, the cast member asked if I was celebrating anything (which I assume they are asking everyone these days) to which I replied it was my anniversary.  At the end of our meal, our server Nick brought out a great-tasting chocolate dessert with "Happy Anniversary" on it.  No lame sheet cake-an actual tasty dessert-at no charge. Classy.  Steakhouse 55 is classy.  From now on, when we want a nice dinner and a great steak, we will only go to Steakhouse 55.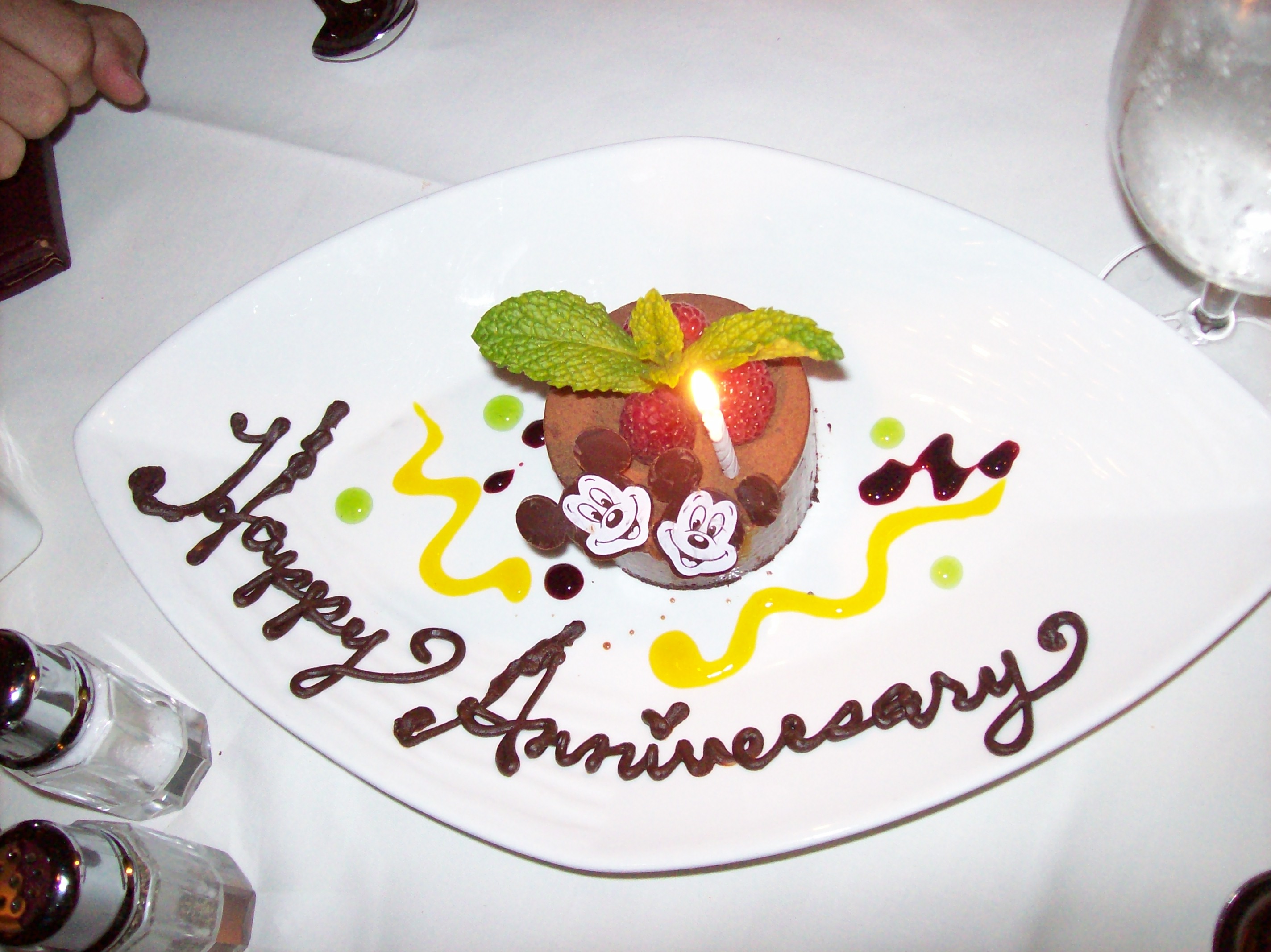 So when is paying $100 for a meal a good deal?  When you are dining at Steakhouse 55.
Category: Dining, Disneyland