The Backlot Tour at Disney's Hollywood Studios recently reopened after being closed for several months. I couldn't wait to see if it had improved any.  I wouldn't rush to this attraction if I were you.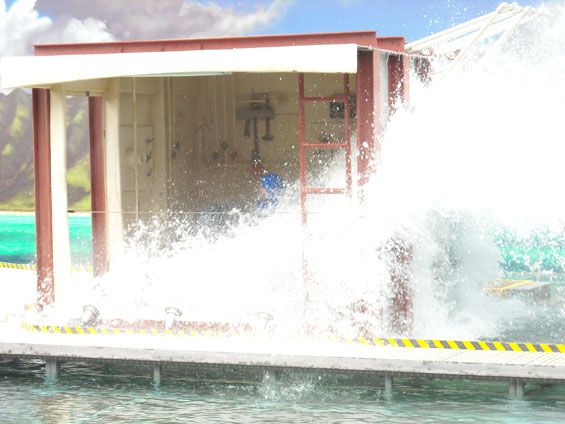 They did take away the cast member talking on the tram.  They now have prerecorded narration but if you have done the tour in the past it is the same.
There was a half hour wait when we did this yesterday.  I can remember before the refurbishment there was hardly ever a line. We always enjoy the first part of the tour where they show you how they make the attraction with the special effects. You can volunteer to be part of the show. Note: you may get wet if you are in the first row.  So don't go in the far right line going up the ramp.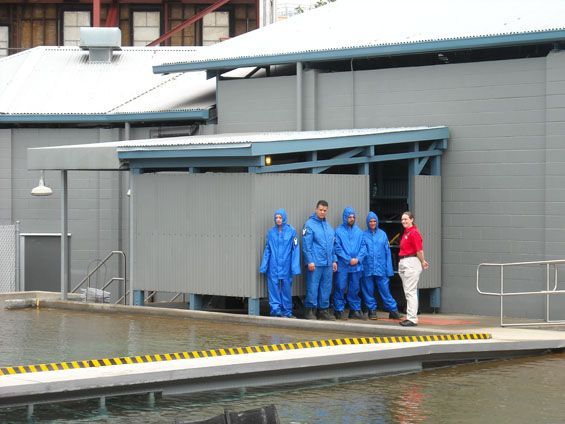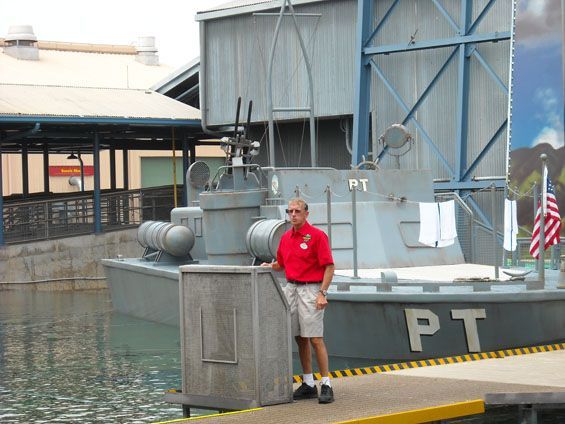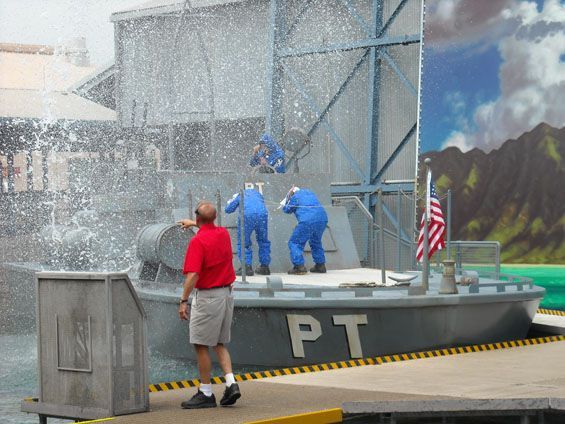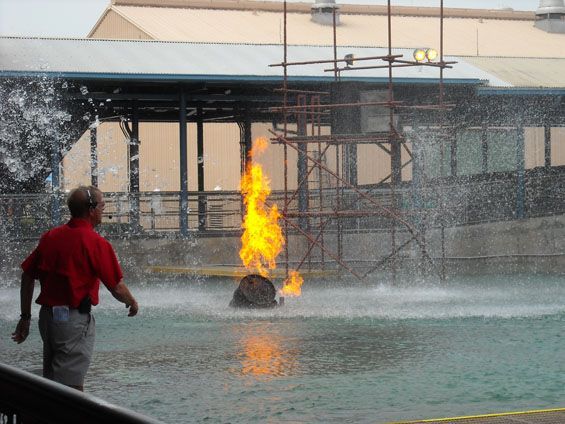 From there you still go through the prop warehouse and out to the tram. The spiel is still the same except for a small change at Catastrophe Canyon. They don't mention anything about that they are using this as a movie set.  They pull into the set and it seems like you sit for awhile with the water flowing over the tram.  Note: If you don't want to get wet don't sit on the left side of the tram. Finally the special effects happen and they yell cut, that's a wrap and you pull out.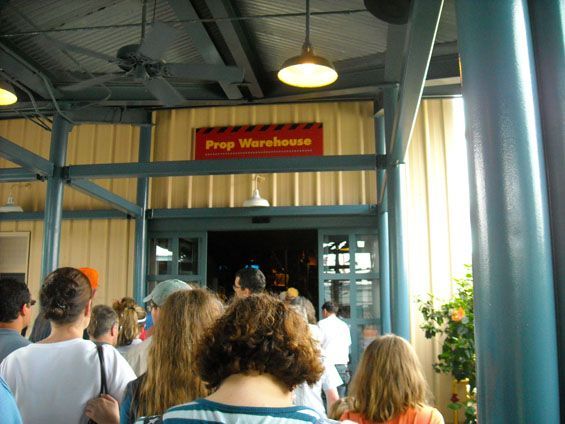 The tour is okay if you are looking for a place to spend some quiet time and see some old props from Disney movies.  My favorite is Walt Disney's plane that he used when he was scouting locations for Walt Disney World. It looks like they took a few props out.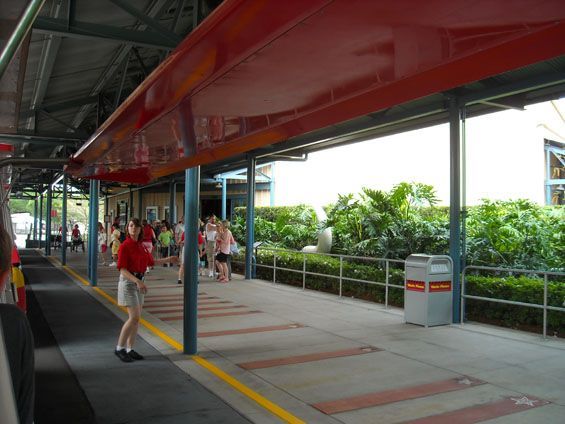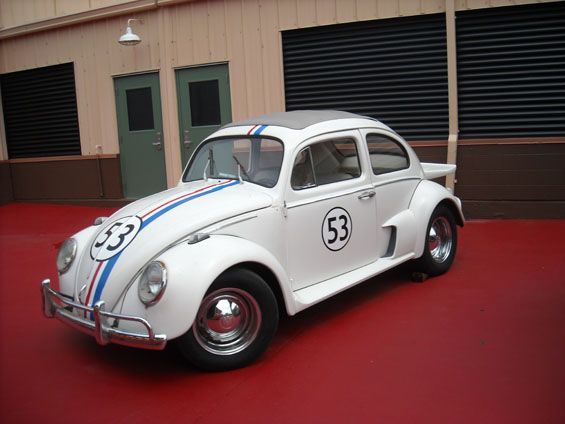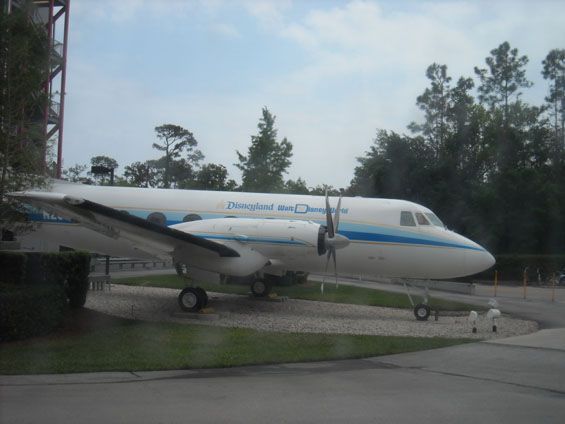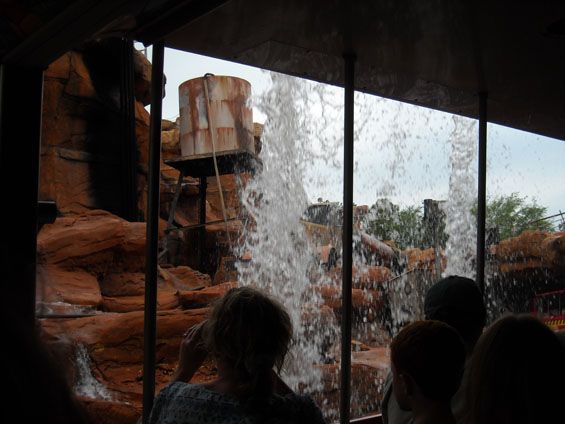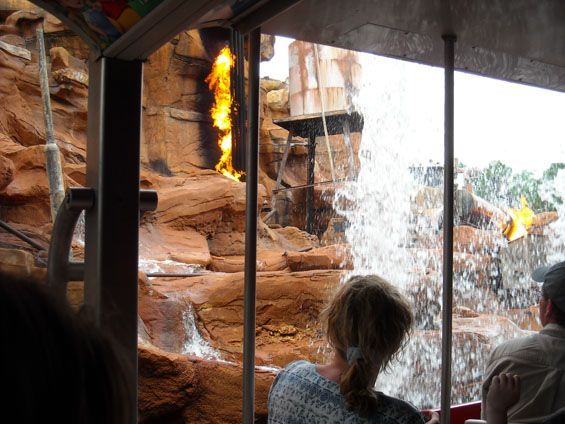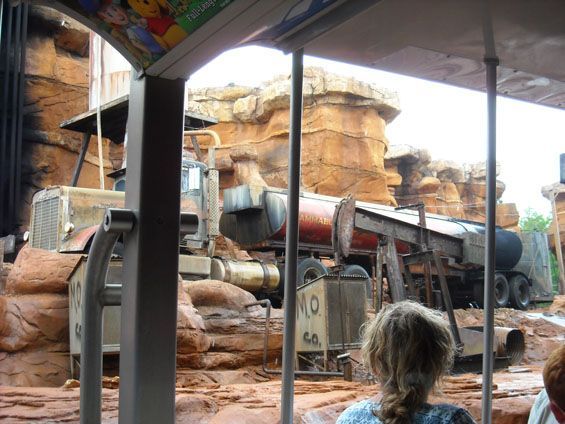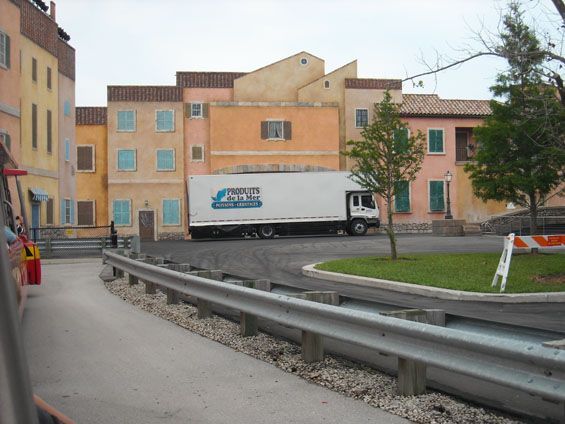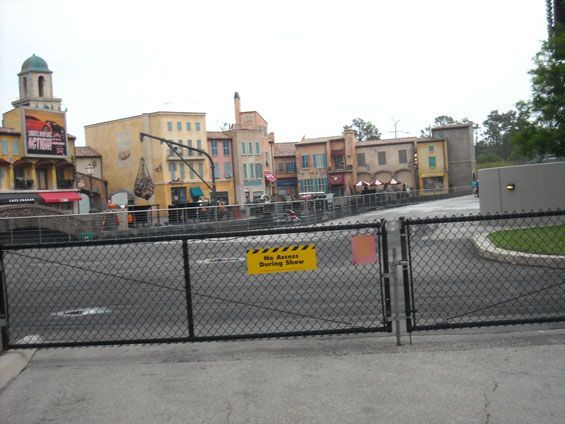 You do get to see some of the backstage areas of Lights Motors Action, we got to see the cars zooming around.
When the ride is over they have you exit through American Film Institute display which leads to surprise, a gift shop!
I won't be rushing back to this attraction anytime soon. I remember the good old days of this attraction.  It's a shame they had to change it.
Category: Disney World