The stars of the CBS soap opera Guiding Light have been filming at Universal Orlando this week.  The shows will be shown in April. They held a one hour meet the stars in the Fear Factor stadium this morning.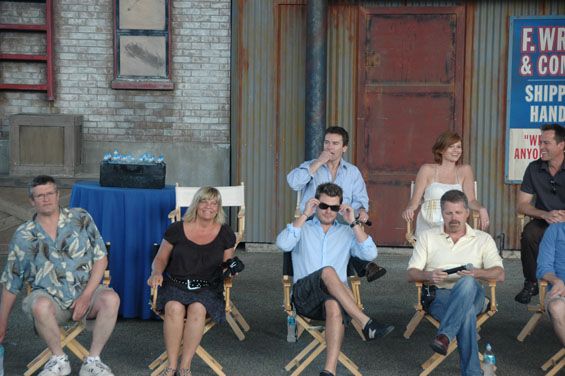 Teresa and I headed over to check them out.  I don't want to date myself by saying how many years I have followed this show.  I can remember watching it at my aunt's house many many years ago. These days I have in on in the background while I work.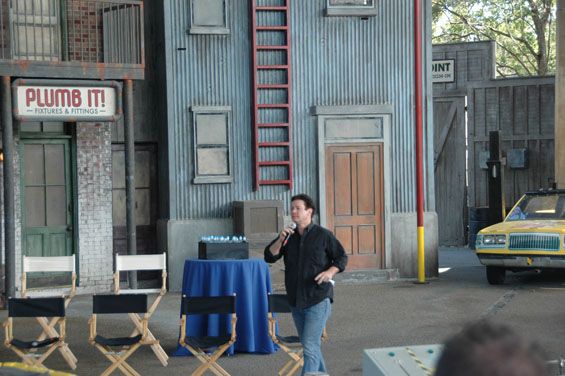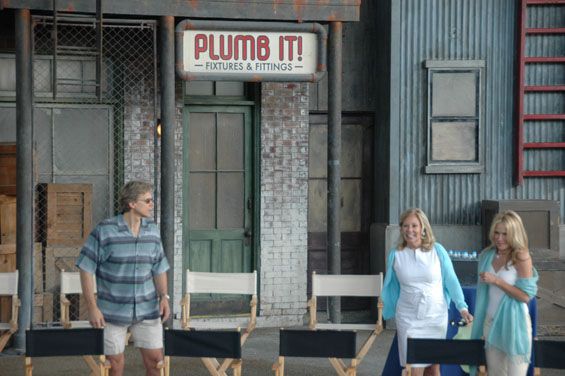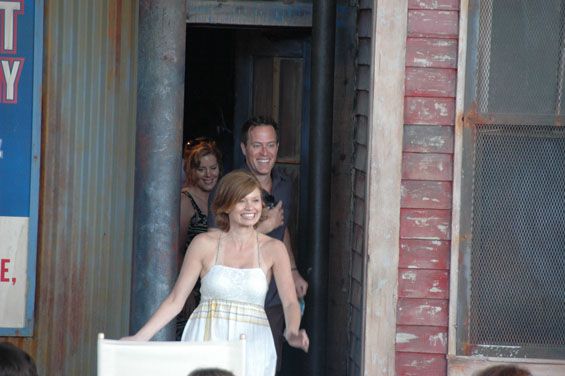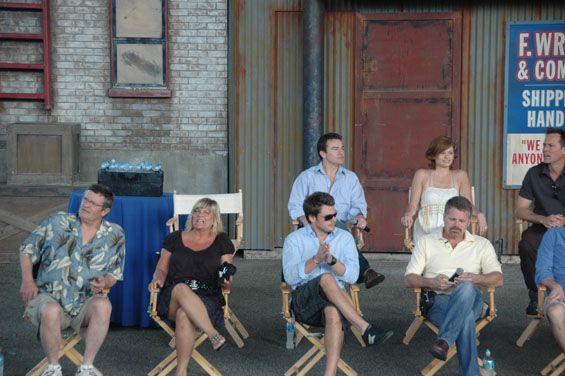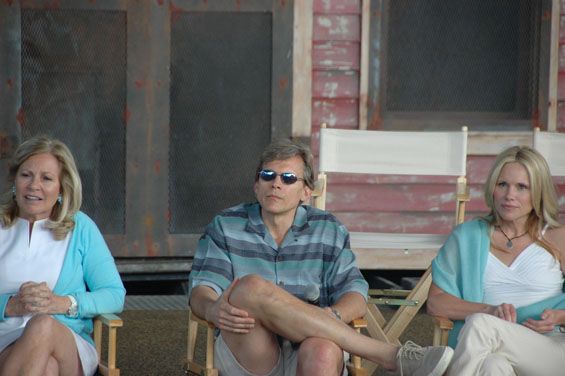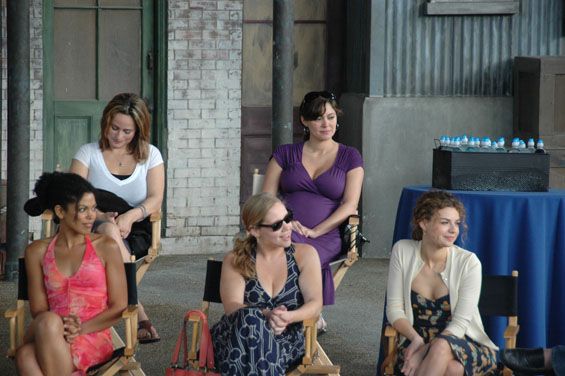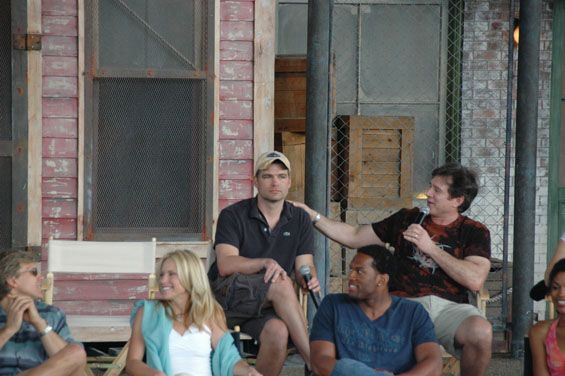 We were both surprised to see the light crowd for this event.   It was only open to Universal Orlando annual passholders.
Finally the stars made their appearance.  The crowd was yelling and screaming.  We sat next to a lady formerly from New Jersey.  She knew where most of the stars lived in NJ.  She had a custom t shirt with photos and info of her favorites from the show and was very familiar with the details of all the characters.
It was amazing to me to hear the questions from the audience.  Almost everyone confessed to watching this show for years and years.  It also was surprising how many men were in the audience and asked questions of the stars of GL. There was a family that flew in from Idaho to see the stars. I have watched the show for so long it felt like they were part of my family.  Reva, Josh, Billy, Rick, Phillip laughed and joked about how many of the storylines have been recycled over the years.
The hour flew by.  If you were at Universal Orlando this week you were lucky to be able to see the stars of the popular CBS daytime soap opera filming in the parks. Tonight Reva and Josh will be the King and Queen of the Mardi Gras parade.  The stars were also holding autograph sessions all day today.
Category: Universal Orlando