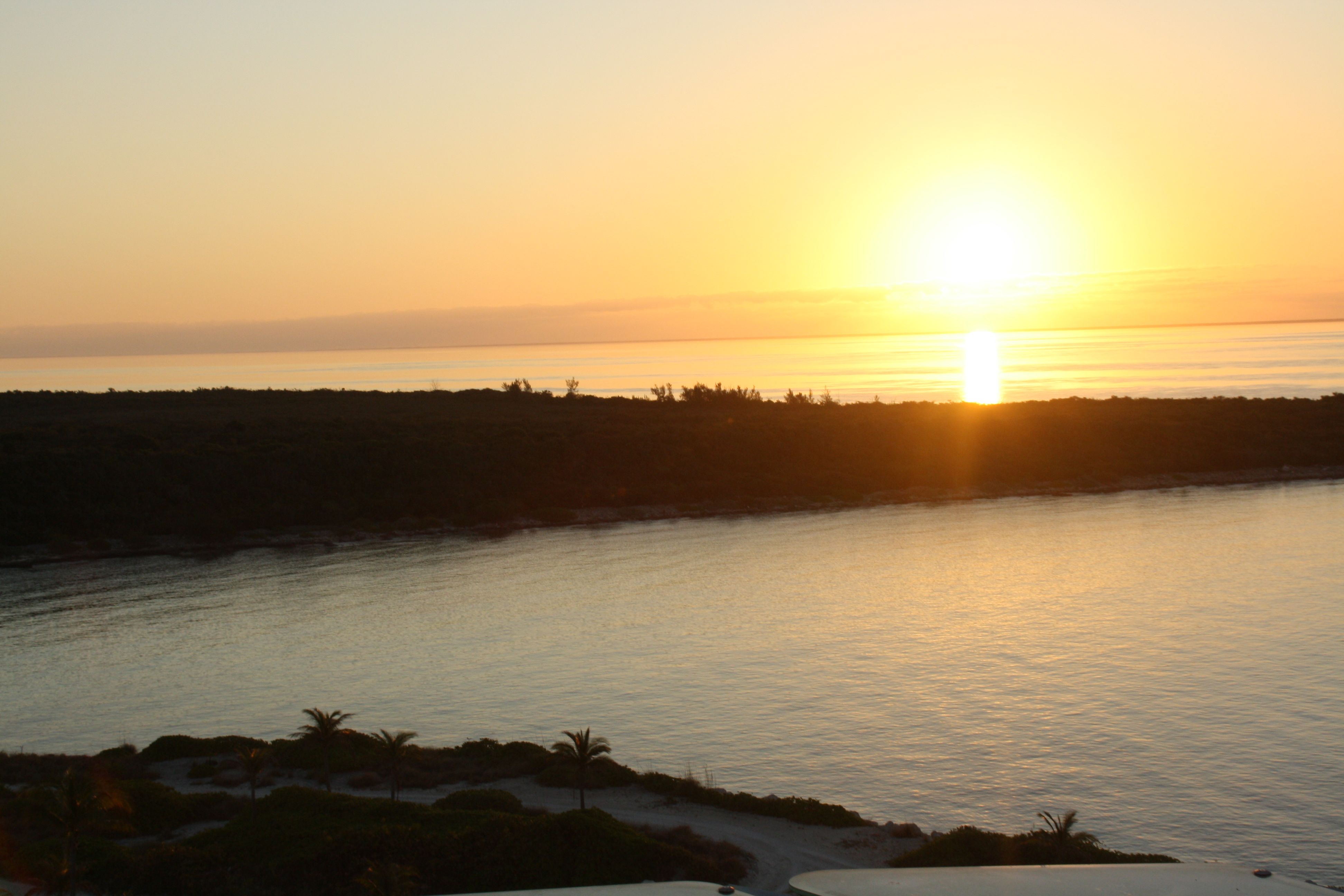 There is no doubt that the crown jewel in DIsney's empire is a small island 60 miles off the cost of Nassau called Castaway Cay.  Of all the attractions, shows, hotels and theme parks in Disney's realm – in my humble opinion, NOTHING compares to this.  No matter how many times I visit this island, I'm immediately rendered breathless by the tranquility and beauty of what Disney has created here.  This, ladies and gentlemen, is worth the price of the cruise all by itself, and I promise that a day on Castaway Cay is a day you won't soon forget.
This sign welcomes you to the Island….I live to see this sign !!!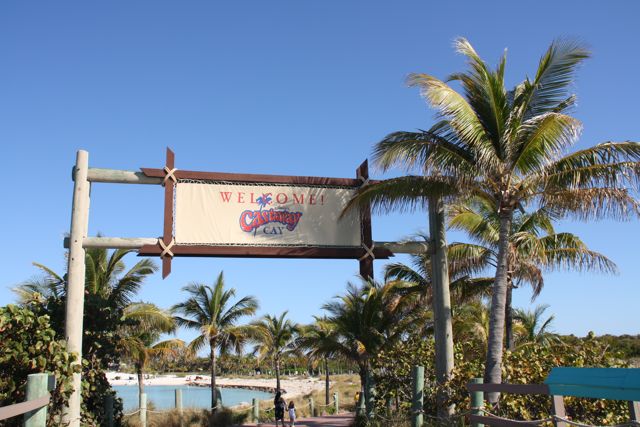 The Black Pearl (yes, the one from the movie) is permanently docked just off shore and makes a great photo!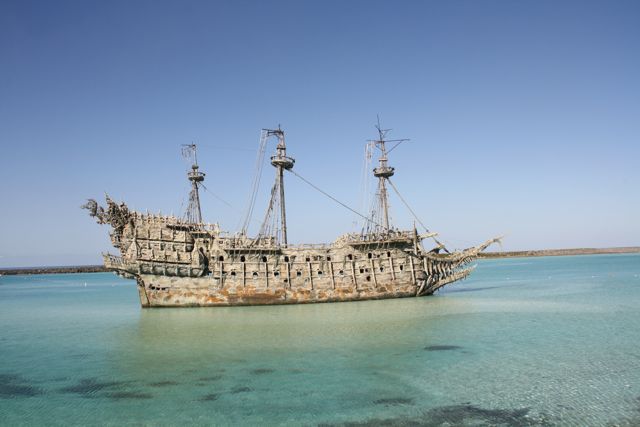 I'm not sure what the "Daily Buzz" is…but it sure makes a great sandcastle!!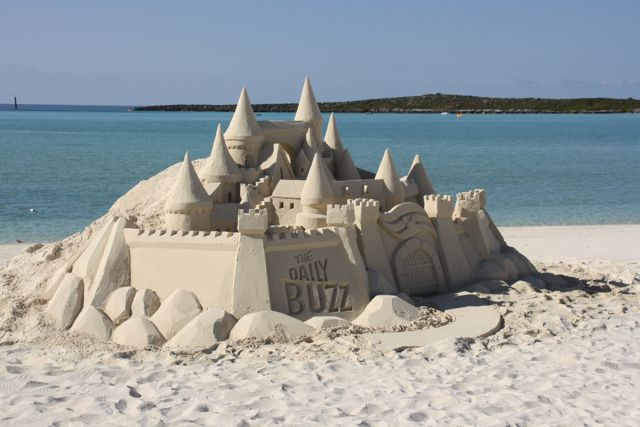 The area of the beach reserved for recreation – kayaks, jet ski's, and other assorted water craft are available for rent.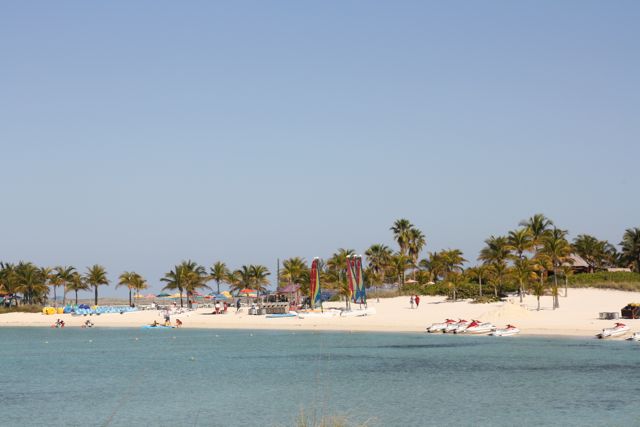 A closer look…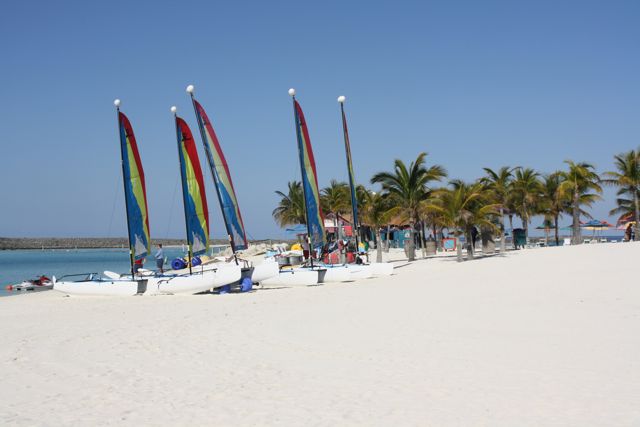 Nature Boy (Walter) was tickled by the site of this bird trying to eat out of the ice cream machine.  It's pretty cute!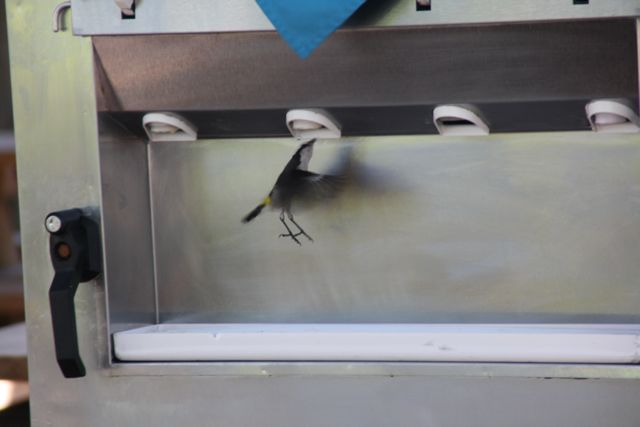 There is no shortage of character interaction on the island, and more often than not, you'll happen upon a character just walking around.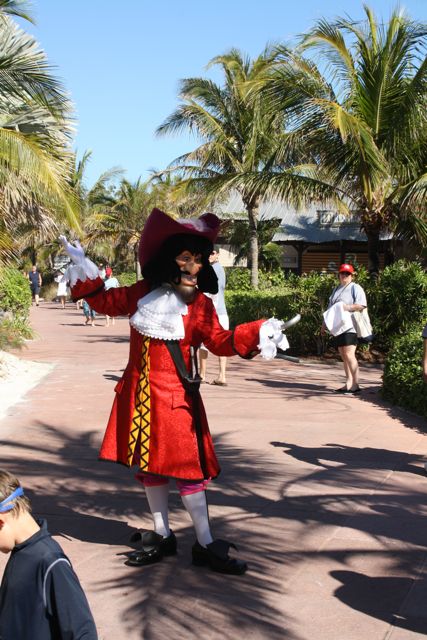 That's a play area in the water just off the Family beach.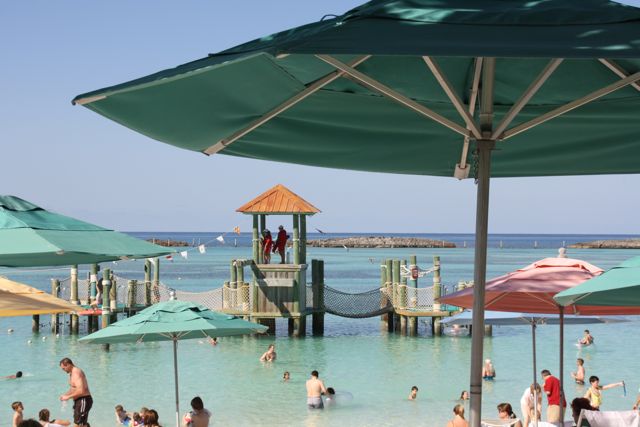 If you're so inclined, bikes are available for rent on the island.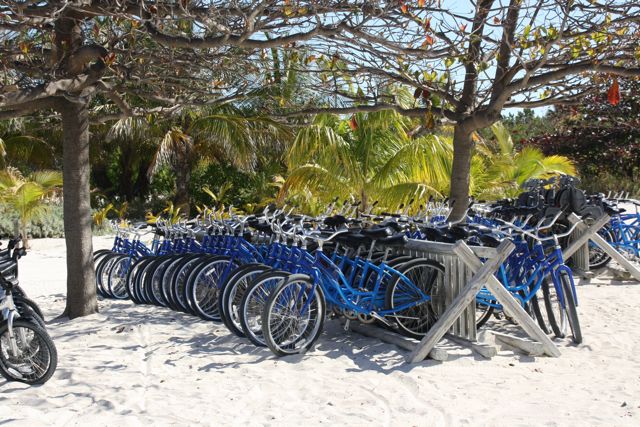 The castaways plane.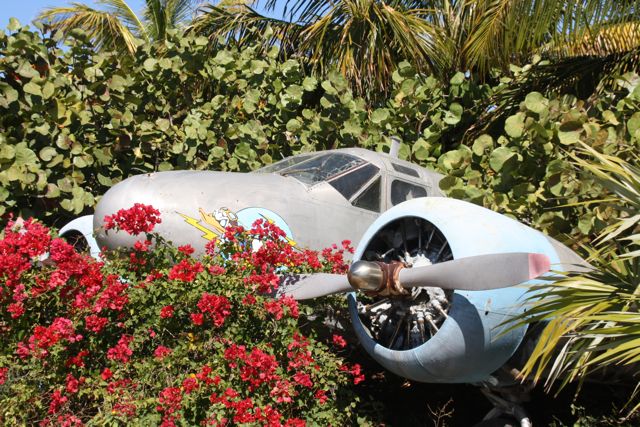 This might be the best picture Walter has ever taken (and he's taken some good ones).  This was shot from the deck of the ship as a jet ski passed by.  Look at how clear that water is – you can swim in that!!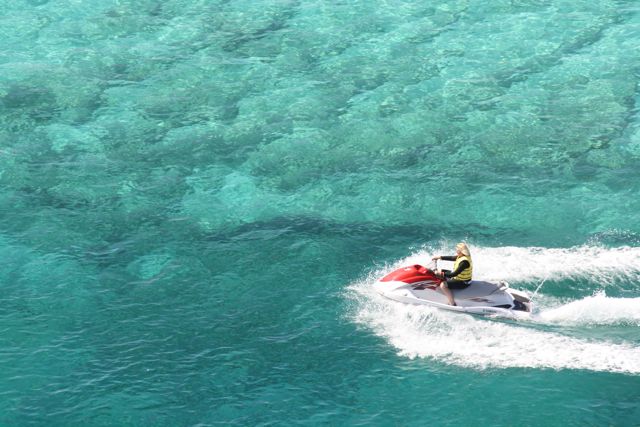 Another great jet ski shot!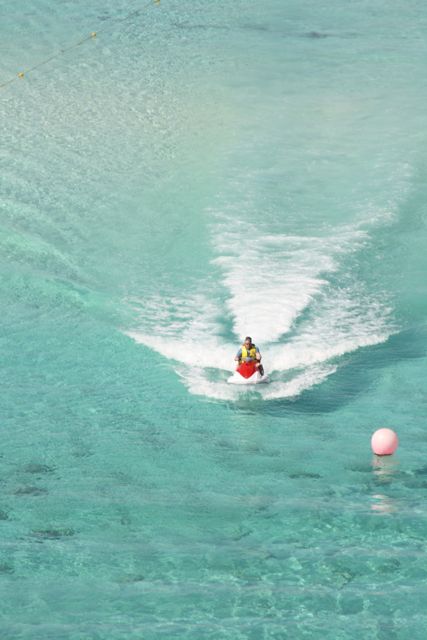 Category: Disney Cruise Line