Today the new Burger King Whopper Bar restaurant opened at Universal's City Walk in Orlando Florida.  This is the first restaurant of its kind in the World.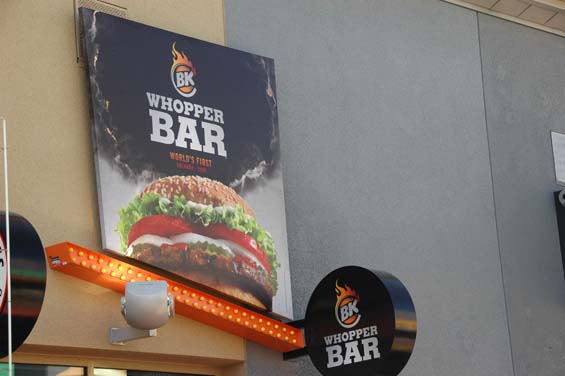 Teresa and I headed over to check out the place. The first thing we saw was the creepy looking Burger King.  He was escorted by two beautiful models. I am a veteran of Burger King restaurants and was wondering what they could do that was new and different.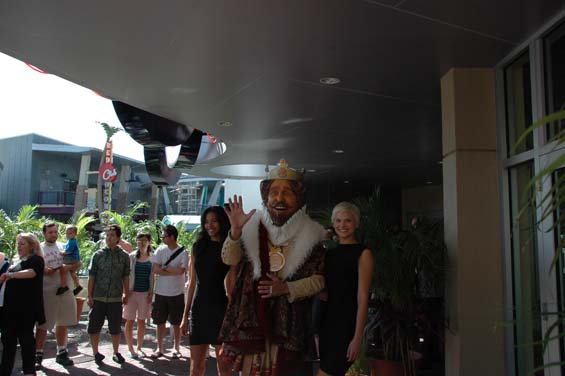 I think the first thing that hit me was this wasn't your typical Burger King.  The atmosphere, the uniforms, the menu was different.  The menu is not your typical fast food burger choices.  You have choices like the Angry Whopper, the 3 Cheese Steakhouse XT, and the Bourbon Whopper. You can choose from 22 different toppings.  Your Whopper-ista builds the burger to your order.  If you would like more information on the Whopper Bar you can visit their website.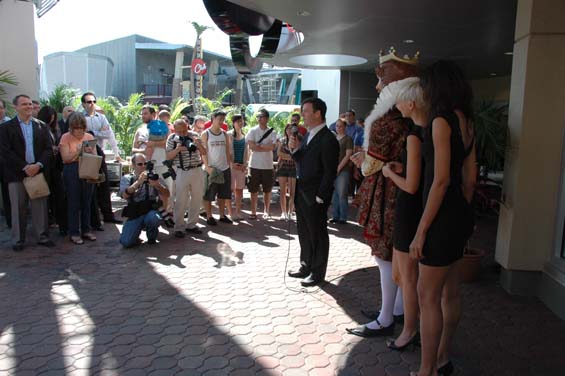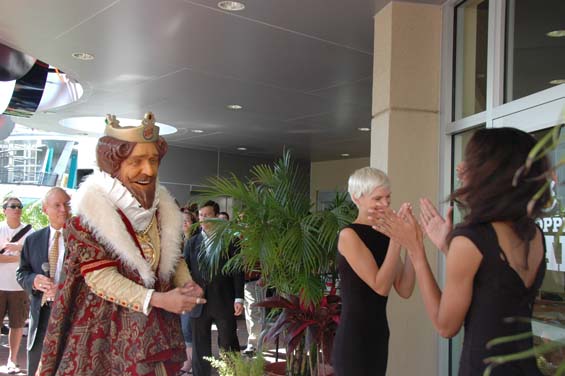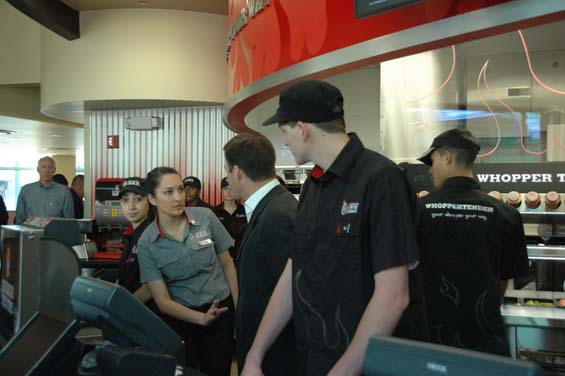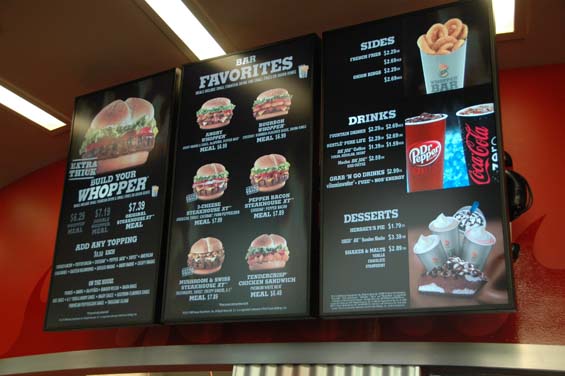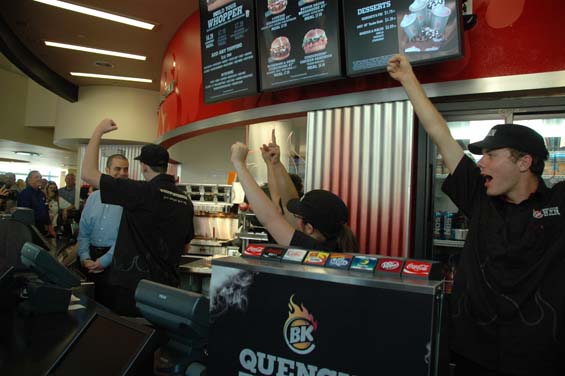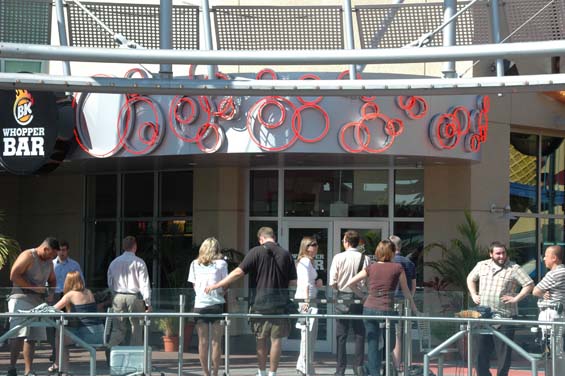 Teresa and I agree that this is a great addition to Universal City Walk. If you are looking for a casual place to have lunch while visiting the two theme parks Islands of Adventure and Universal Orlando I would recommend the Whopper Bar. It is a short walk to the entrance of both parks.  It is also friendly to your wallet. You could easily leave the parks for a short break and a great lunch at the Whopper Bar.
If you are planning a visit to Universal Orlando I would recommend a stop at the Whopper Bar.  When you get home you can brag to family and friends you visited this unique restaurant.
Category: Universal Orlando