Magic Kingdom at Walt Disney World now has a new temporary meet and greet area for Pinocchio. This area is to the left of City Hall as you enter the park. This area is to promote the DVD release of Pinocchio March 10, 2009.
This will be open for photos and autographs until April 3, 2009. Today was a first for me I got my picture taken with a character.  I am usually so busy taking the pictures I never have a chance to be in them.  Before you ask, no I didn't post my picture. I have the feeling this area will be very popular so you might want to do this early in the day.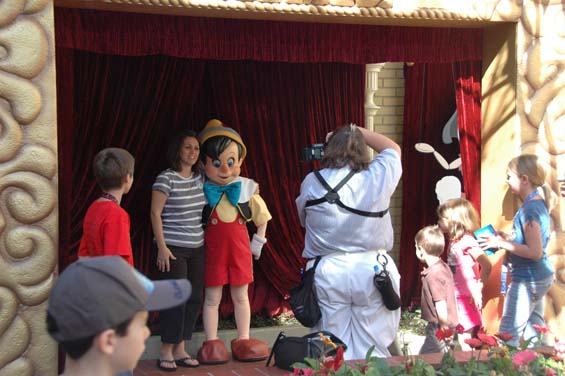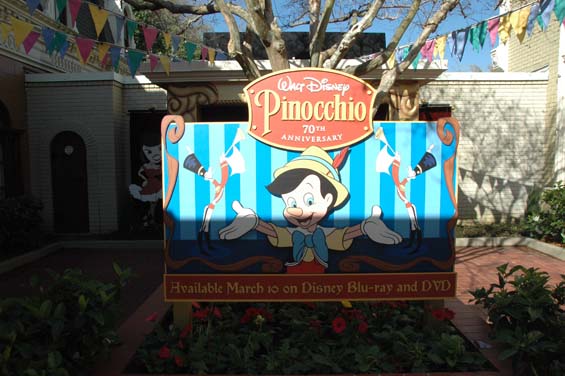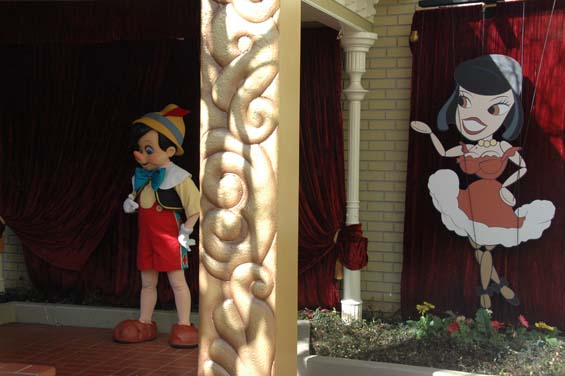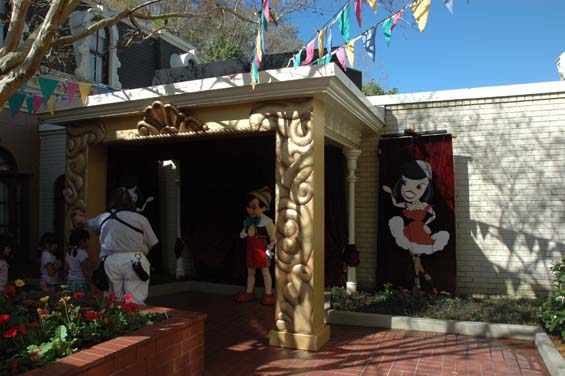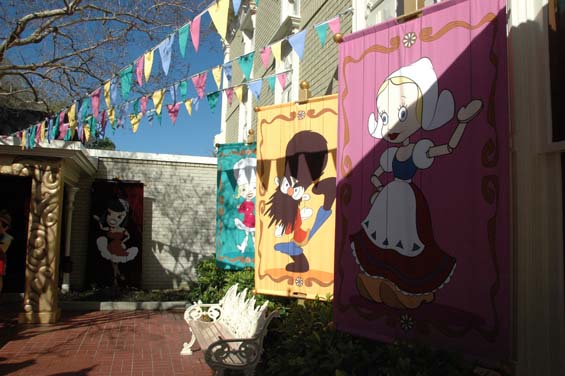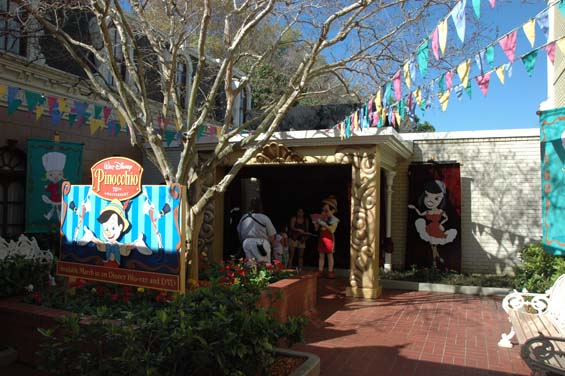 As I left the Garden Party area I received a sheet of temporary tattoos.  I will be the first on my block with a Pinocchio tattoo.
Category: Disney World, News