Today the new parade Move It! Shake It! Celebrate It! debuted at Magic Kingdom in the Walt Disney World resort.  I wasn't sure what to expect after my lukewarm review of the new 3:00 PM parade.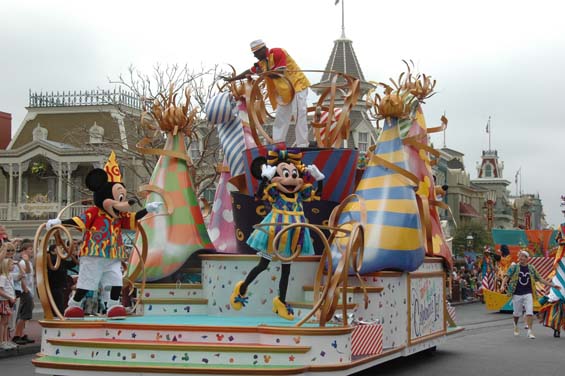 The parade will be performed several times a day.  The daily parade times will be in the times guide you can pick up as you enter the park.
It starts down by City Hall and moves down Main Street towards the castle.  There are 5 floats.  One has a performer on it along with Mickey and Minnie.  The other 4 have big boxes with bows on them. They come down Main Street and turn right around the hub.  That would be the best place to watch the parade from.  They circle the hub once and the main float stops in front of the castle. The Mad Hatter, Lumiere, Sebastian, Genie appear from the boxes.  There are some different characters in this parade.  But I was surprised to see that Stitch wasn't in this parade.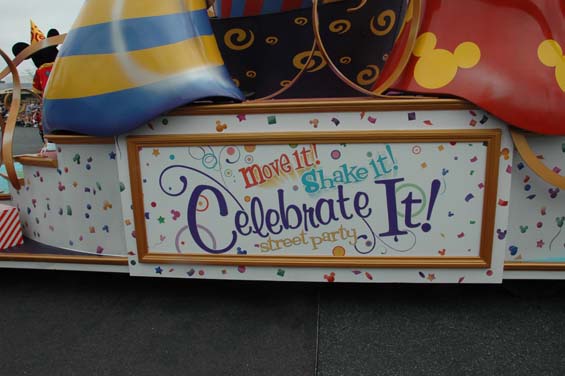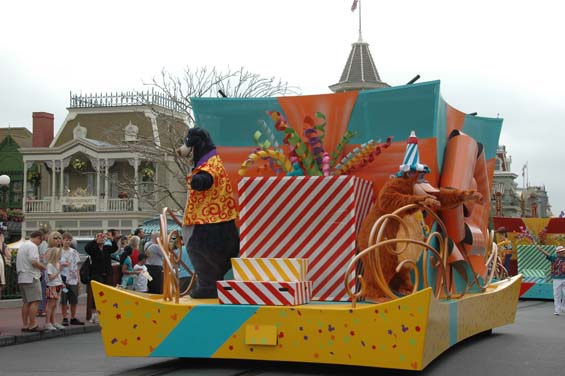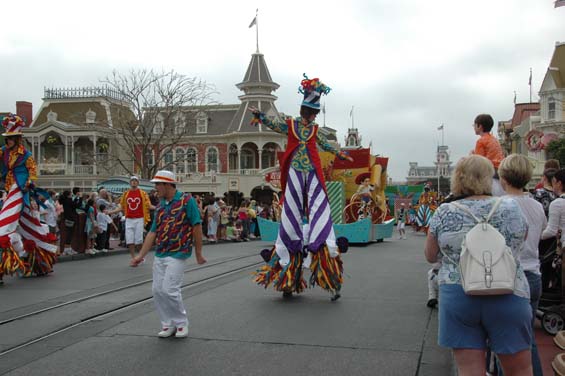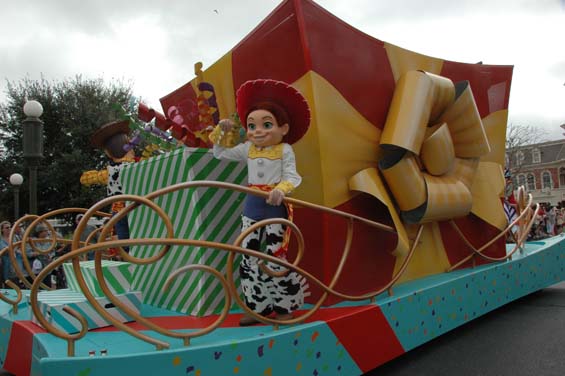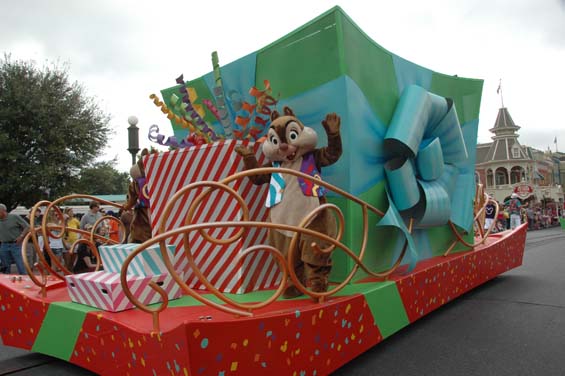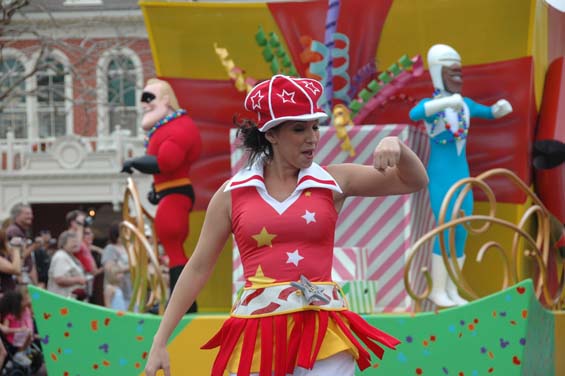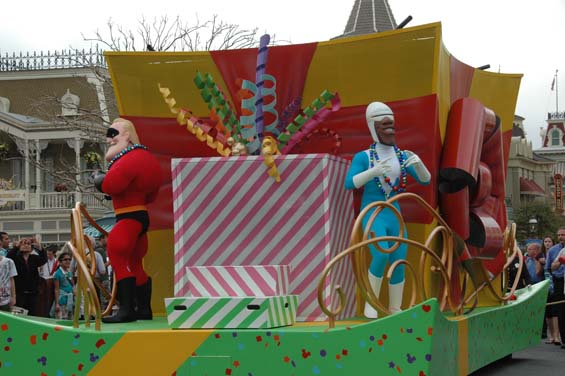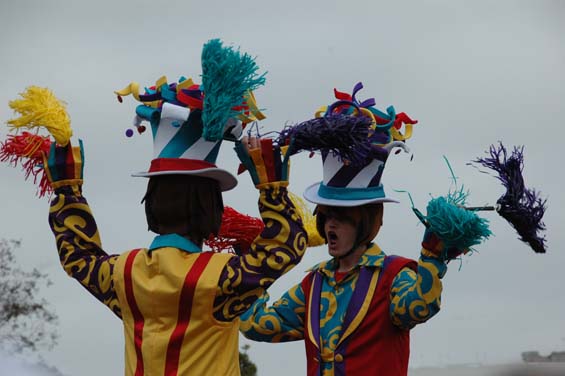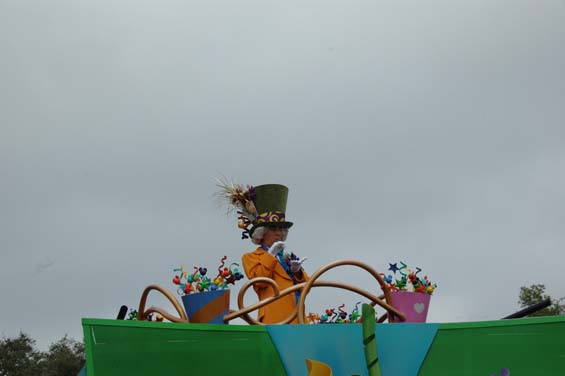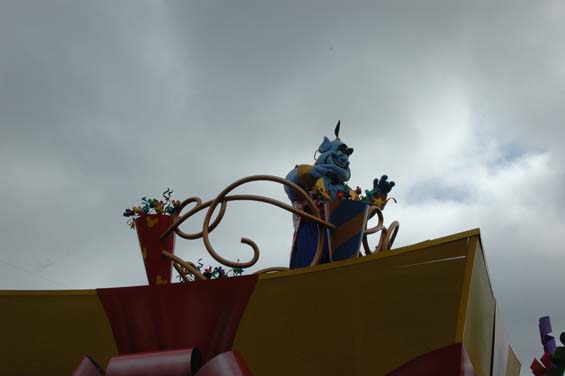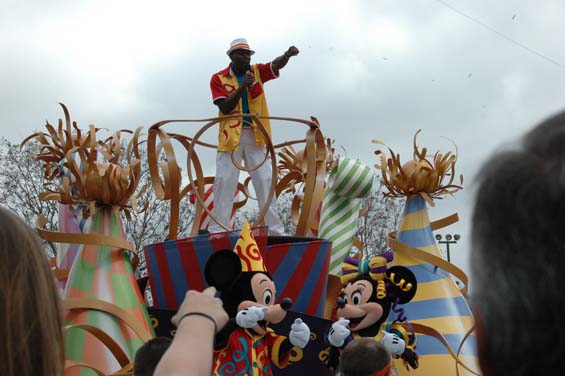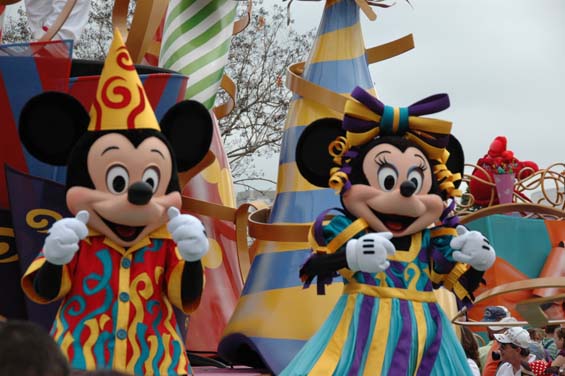 They invite the crowd to celebrate with them in the street.  The music is very catchy.  They play Hannah Montana, Breakout, I like to Move it.  It was a lot of fun!!!  I loved watching the crowd conga, shake their tail feathers.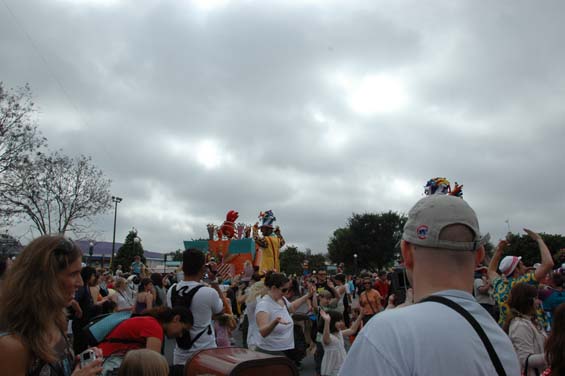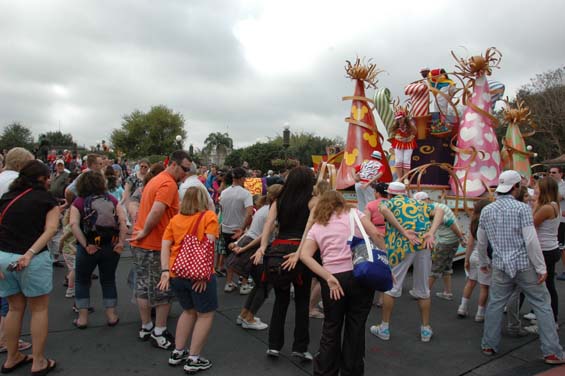 The performers and characters interact with the crowds.  The performers on stilts bend down to the kids.  It is really a high energy show.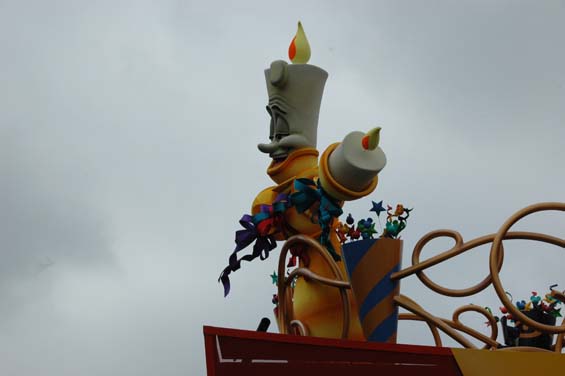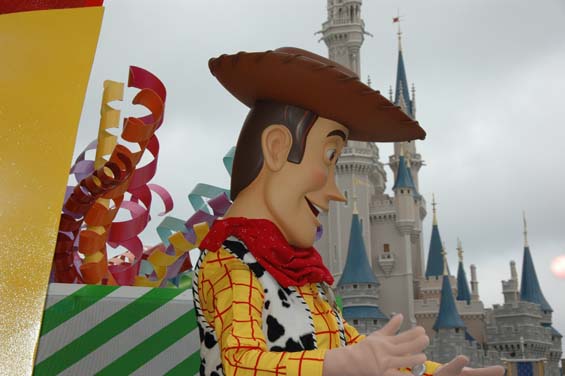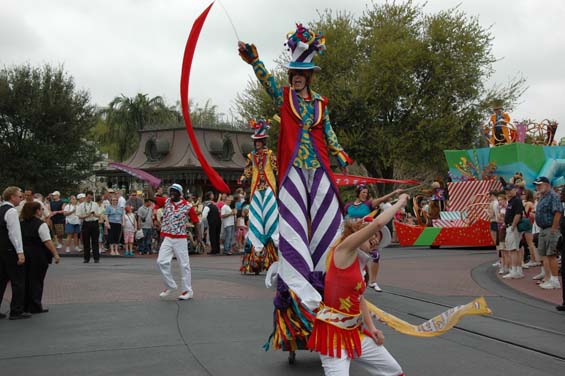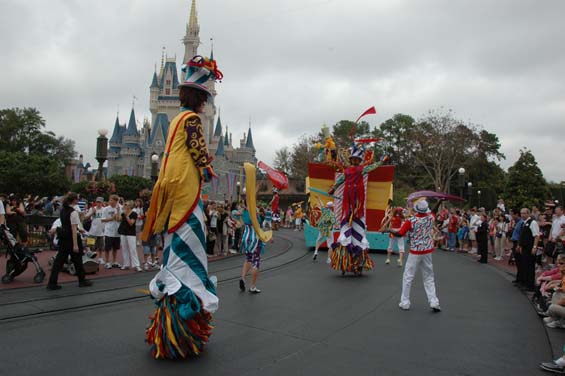 This parade really does a good job with the Celebrate theme for this year.  The parade ties it together very nicely with the song The time of your life from the Disney commercials.
I loved this parade!!!!!!!  I think your family will too. This parade is Disney at its best.
Category: Disney World