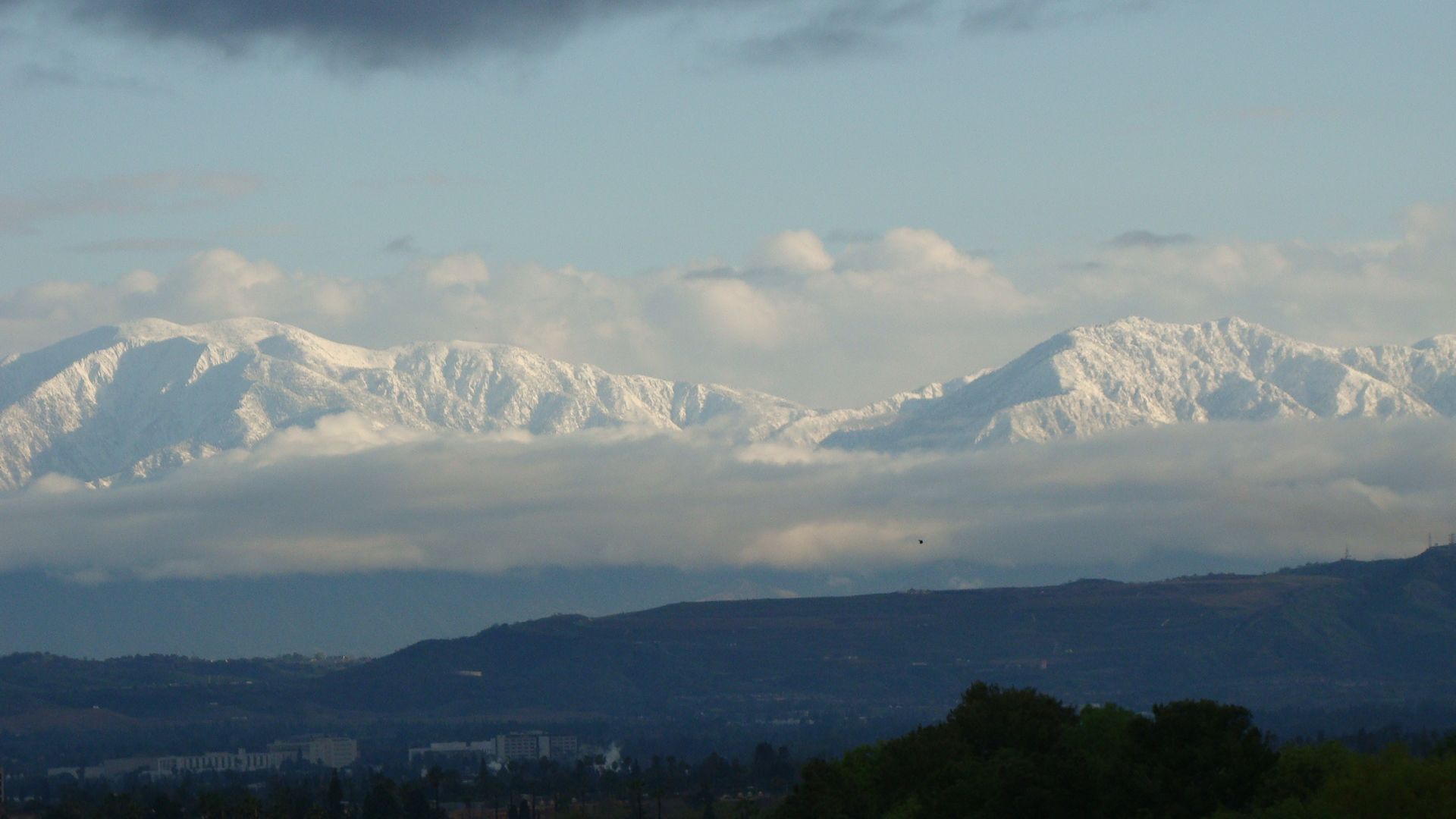 Sweet Mary mother of God will IT EVER STOP RAINING HERE?????
Whatever idiot wrote the song "It never rains in Southern California" should be taken out back and summarily executed for perpetrating a fraud.  We've been here five days and it's rained FOUR OF THEM.  I'm glad for the folks in California – they REALLY need this rain desperately, but for those of us visiting it is very high up on the list of things that suck.  But every once in a while you get a view from your room like the one above, and it makes waiting for a nice day worthwhile.
We've tried to make the best of it, walking around looking like human condoms in the translucent ponchos they sell here for $8 .  We did spend some time in the Disneyland park yesterday – trying our best to experience as much as possible without letting the rain ruin the day for us.
We decided to have dinner at the Plaza Inn at the end of Main St.  The sign said that Fried Chicken was their specialty – don't believe them THEY SIT ON A THRONE OF LIES.  Apparently, part of their 'specialty' involves running the chicken thru some kind of flavor vacuum.  This was hands down the worst fried chicken I've ever had.  Stay far far away.
Something else we've noticed about the restaurants out here – they really like to rush you thru a meal.  We had lunch today at Café Orleans where I had a decent French onion soup and a fantastic Monte Cristo (ham, turkey and swiss cheese deep fried with a raspberry puree on the side, sprinkled with powdered sugar – diabetes be damned).  The food was great, except my sandwich came out about 3 minutes after my soup – even though I specifically asked the server to give me plenty of time in between courses as I wasn't in a rush to get back to the apparent wrath of God that was manifesting in the form of torrential rain.  When we asked to see a dessert menu, we were instead handed our check.  I was going to say something but decided to make my displeasure known in the form of a VERY small tip.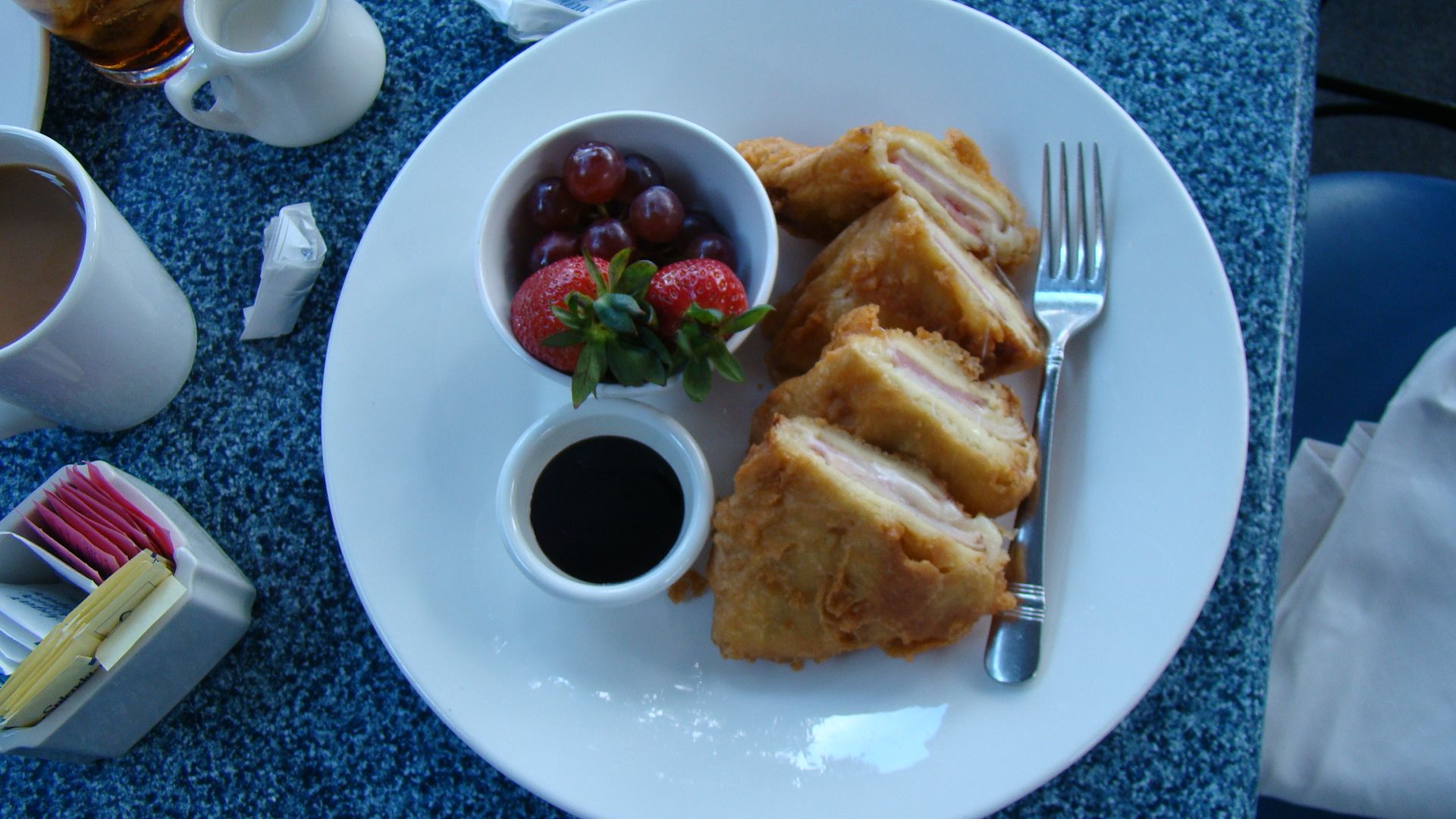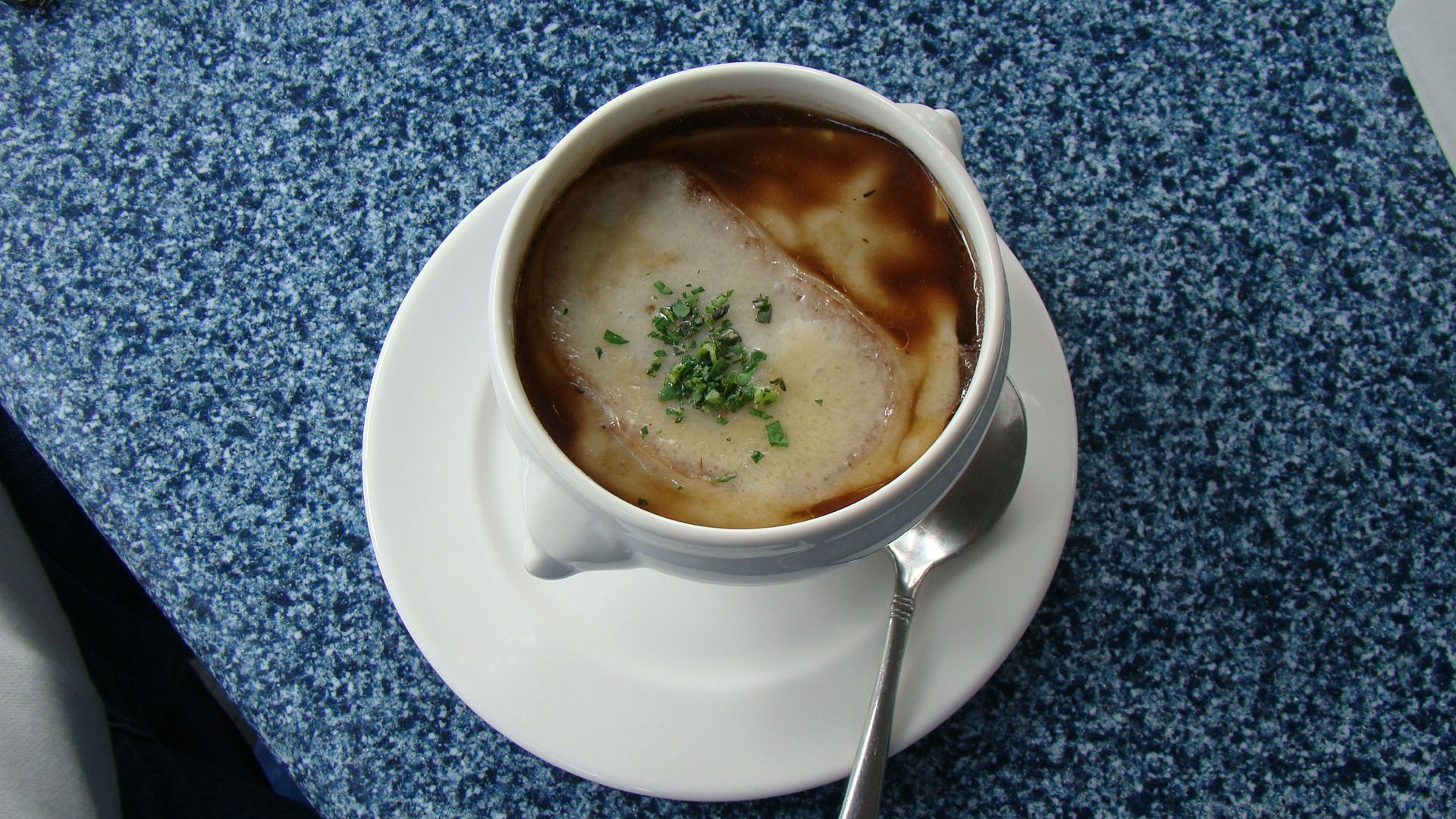 So, rule of thumb for ANY sit down location at Disneyland – don't order your main course until your appetizer has been served.  If the server doesn't like it, talk to a manager.
On the good side, I can say assuredly that our experience the first day with rude cast members was definitely a fluke.  Even the incompetent one at Café Orleans was very sweet, and every other CM we've interacted with on this trip has been fantastic.   The hotel issues have been resolved (we've had consistent hot water since Thursday) – so God is in his even and everything is right with the world, or 'land' in this case.
We also had a chance to take in the re-imagined "Small World" which has been the subject of great controversy since it was announced they would be including some Disney characters in with the attraction.  Disney purists on both coasts have been up in arms that they would defile a Disney classic like this, and while I think some may have taken it too far, I do see their point.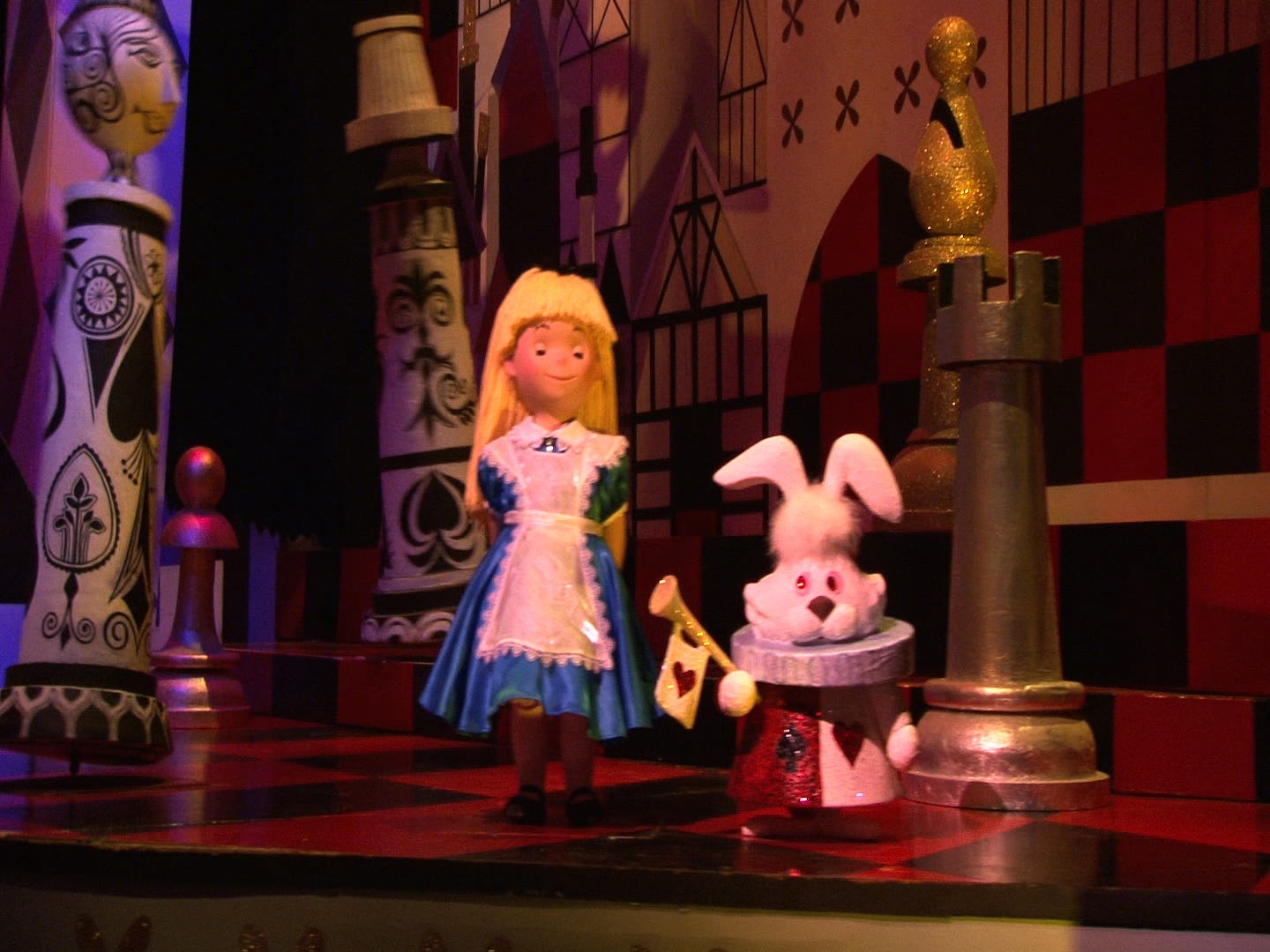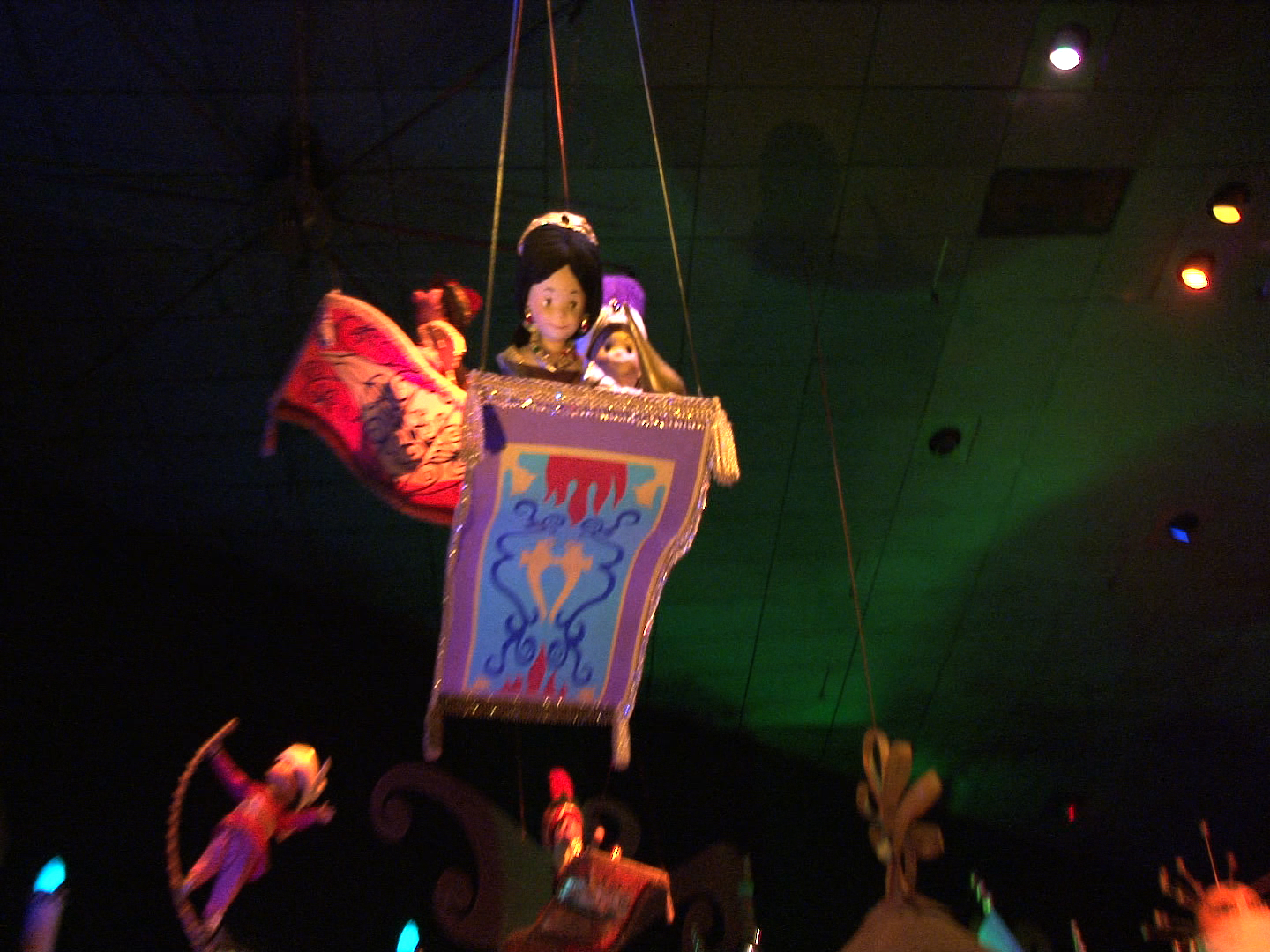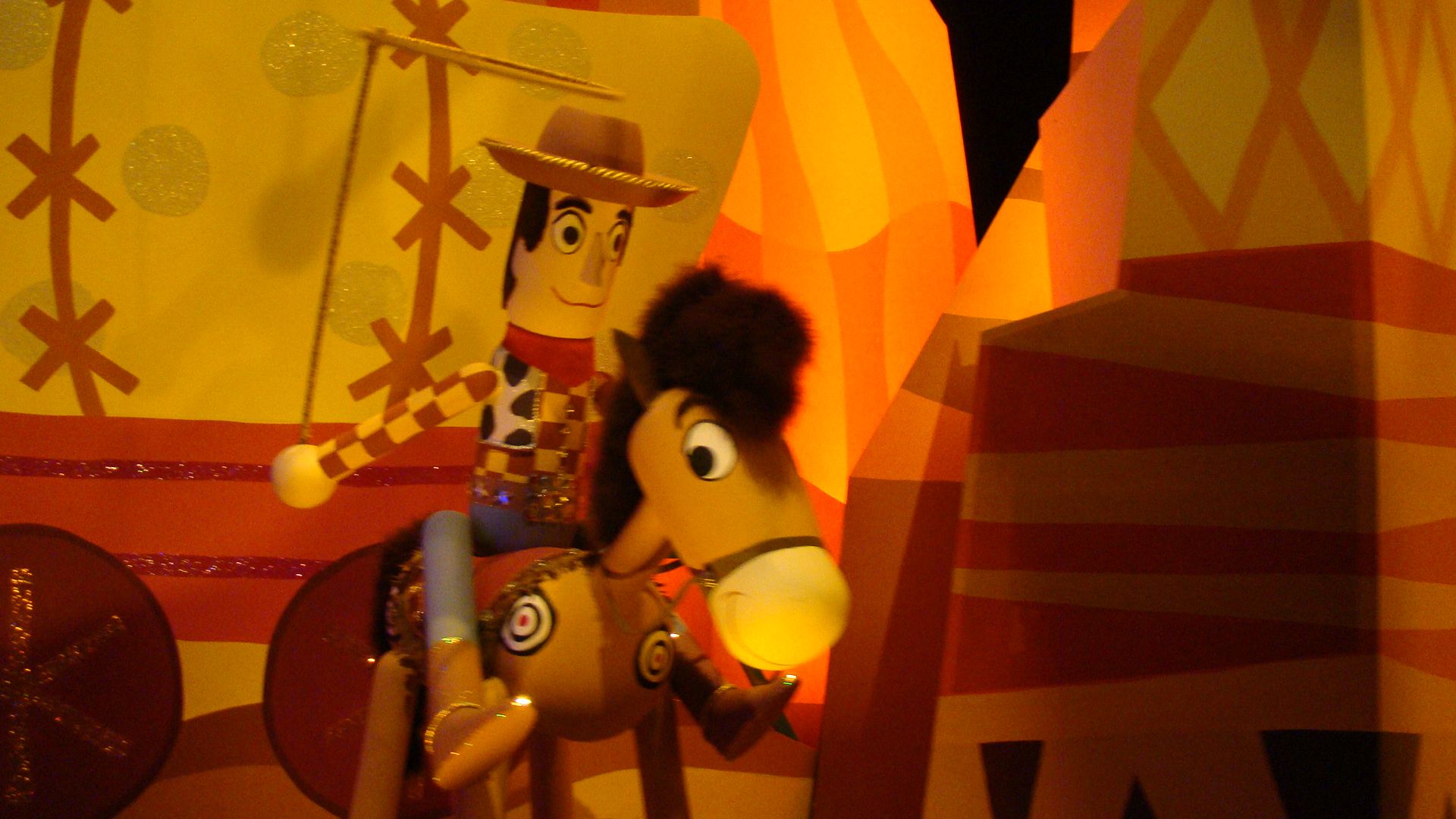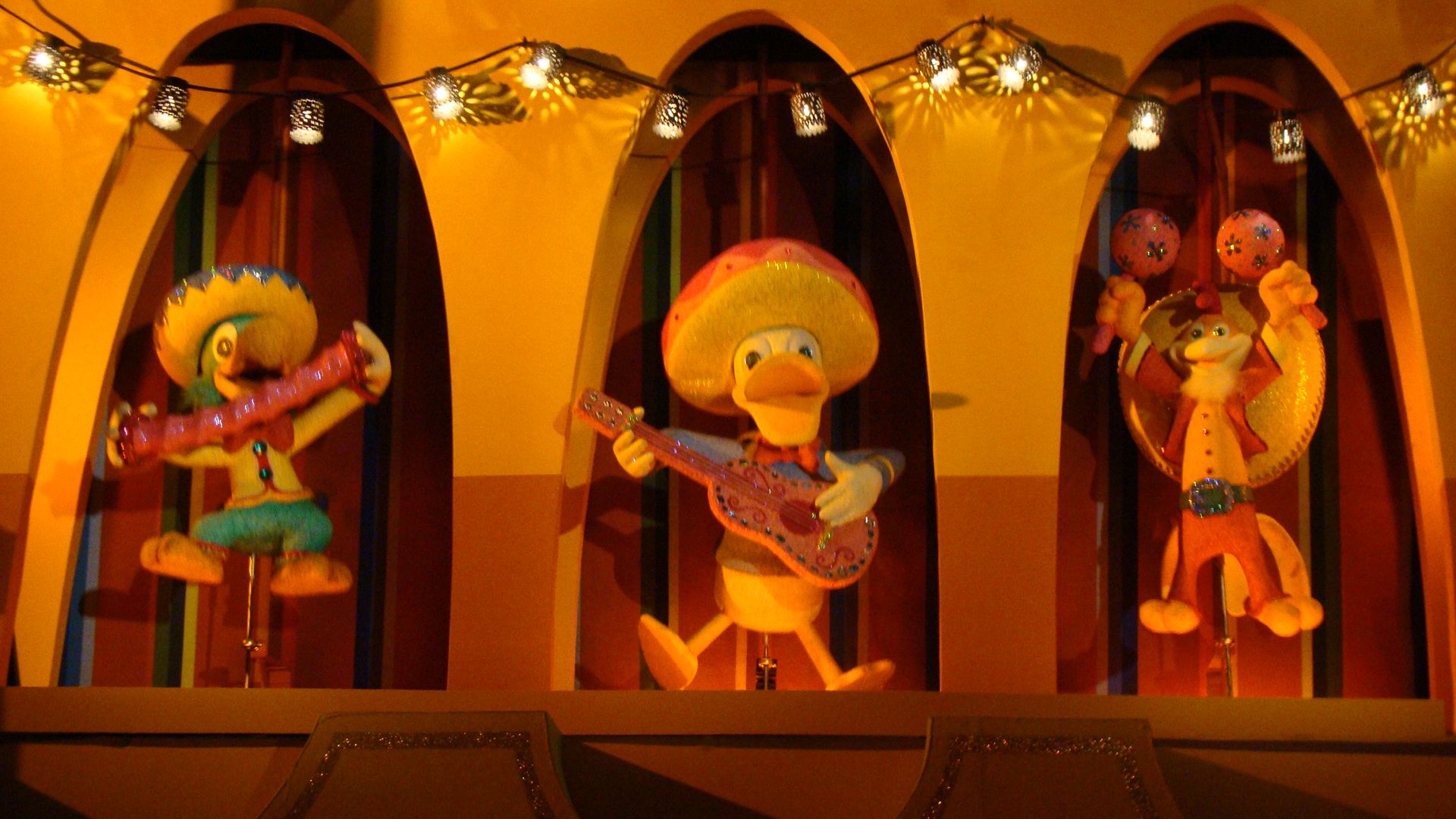 Disney says that the attractions aren't museum pieces and it's consistent with Walt's vision that attractions change and morph over time.   While I can see the arguments on both sides, here's my take:  If the addition of these characters was germane to the attraction, I could understand it.  For instance, when Pirates was updated to include Capt Jack Sparrow, it made sense.  Yes, there was some element of marketing in that decision, but the movie was based on the ride, and the inclusion of those movie characters was tastefully done and very consistent with the overall attraction.
In this case though, the addition of The Little Mermaid, the Three Caballeros, Aladdin and Jasmine among others makes absolutely no sense, and serves no purpose other than to be a less than subtle marketing addition to the ride.  Disney is straying dangerously close to over marketing its attractions.  The next step would be to have the Small World characters all holding a can of Coke.
With that said, I can't say I was offended or even upset that this was done.  It's still a great attraction and much of it's classic nature remains intact.  But, like I said, I understand both sides.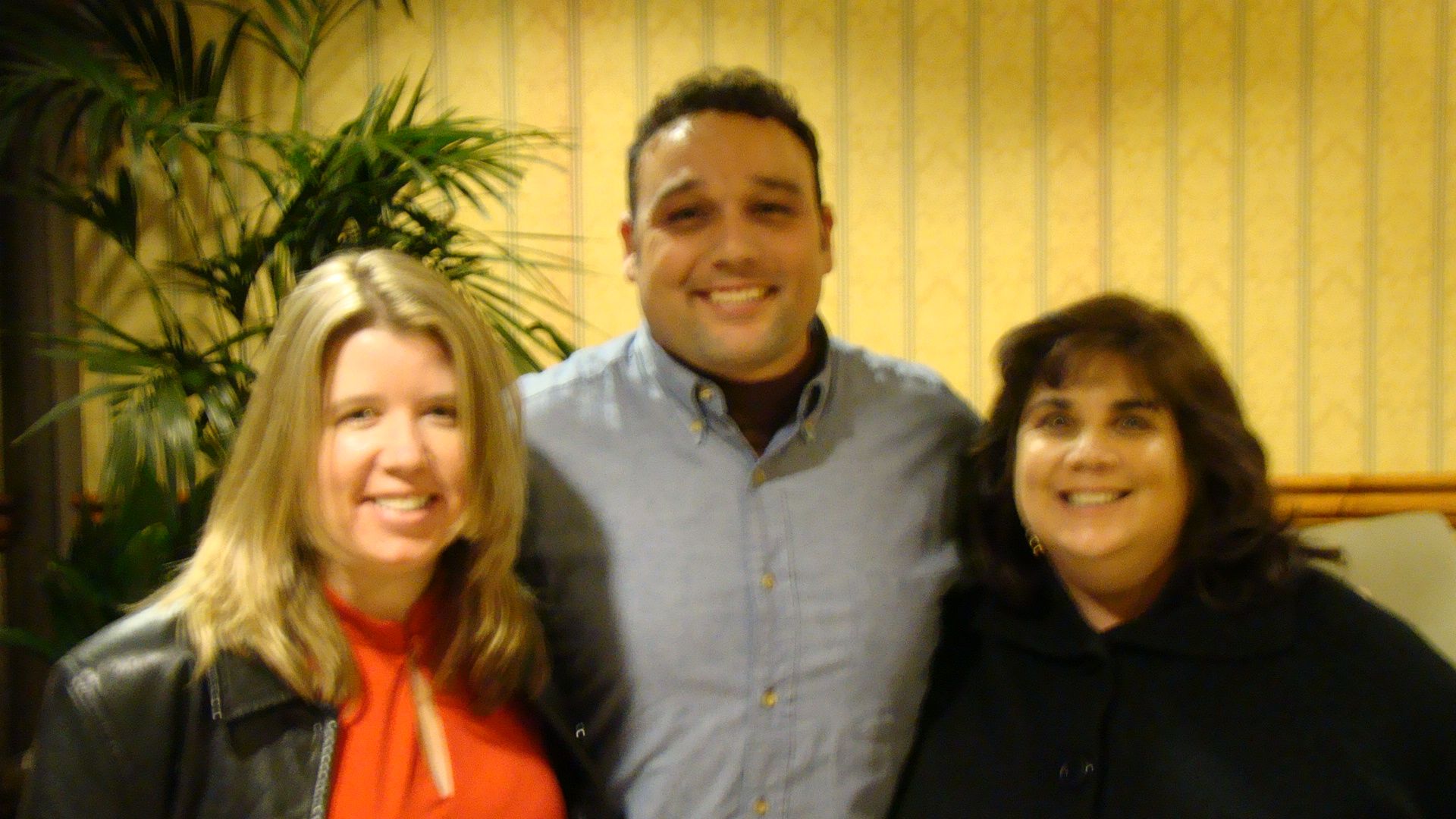 By far the highlight of our visit so far was getting to meet our new Disneyland correspondents for dinner tonight.  Tony Spitell, Wendy Bell and Nancy Johnson joined Walter and I for dinner, along with Mary Jo Mellado Willey – my longtime friend and one of our moderators on the Disneyland forum.  We had a fantastic meal at Steakhouse 55, which continues to be my all time favorite restaurant here at Disneyland, and quite possibly of any Disney restaurant on either coast.  I particularly appreciated the service – our waiter picked up right away that we were in heavy conversation and put himself into the background allowing us time to get to know each other and enjoy our meal.  We sat there for nearly 3 ½ hours talking about everything Disney.  I think these three are going to be a great addition to the show and I really look forward to working with them.  We recorded a segment for our Disneyland show, which we'll release when we get back home.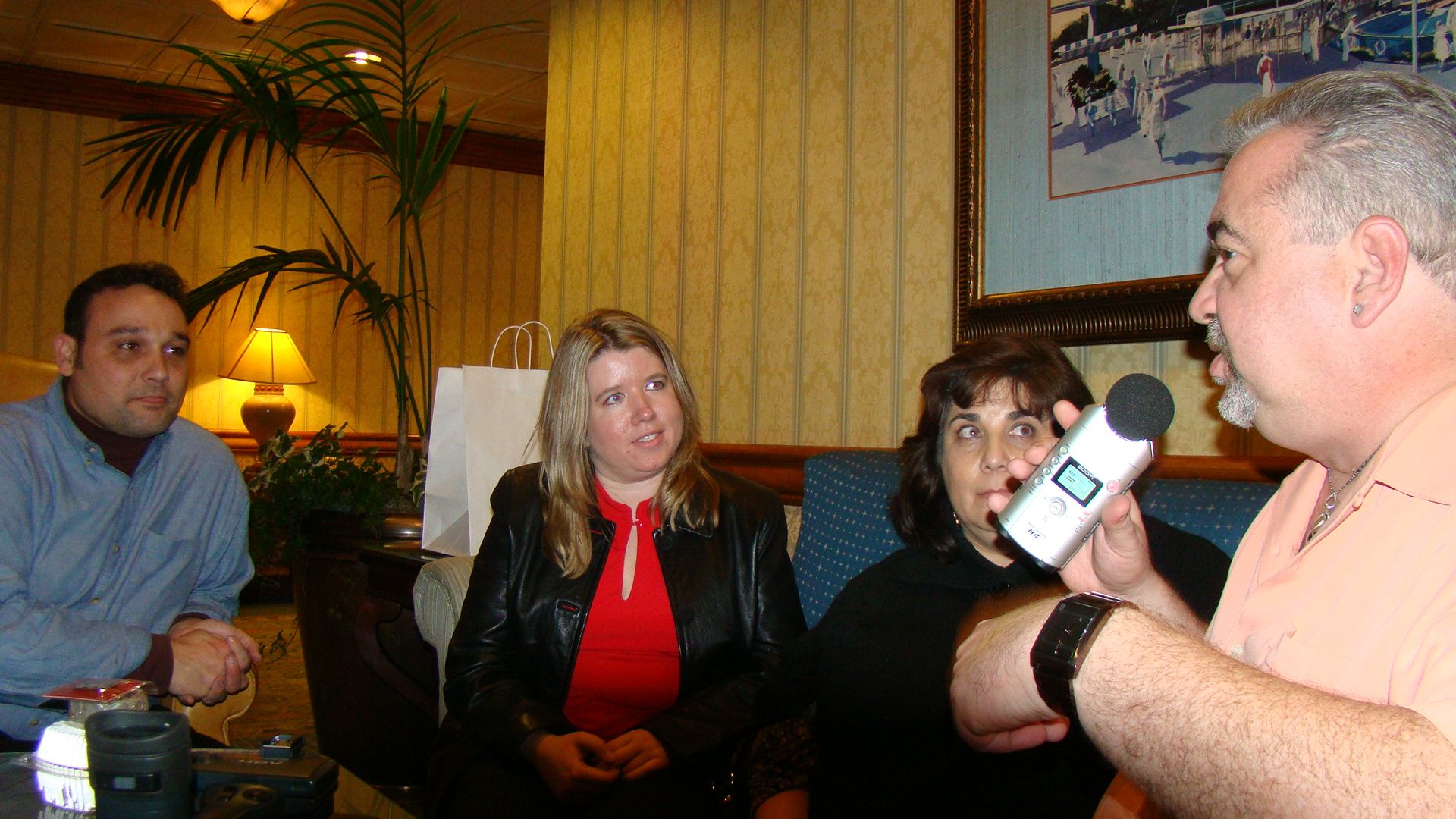 In spite of the rain, I have to admit that we've been having a great time and it's been a VERY productive visit.  I have a lot of things to go up on the site when I get home (and LOTS of great video on the way – I still have a bunch of stuff to put together from our WDW visit two weeks ago).
More tomorrow!!
Pete
Category: Disneyland, Editorials