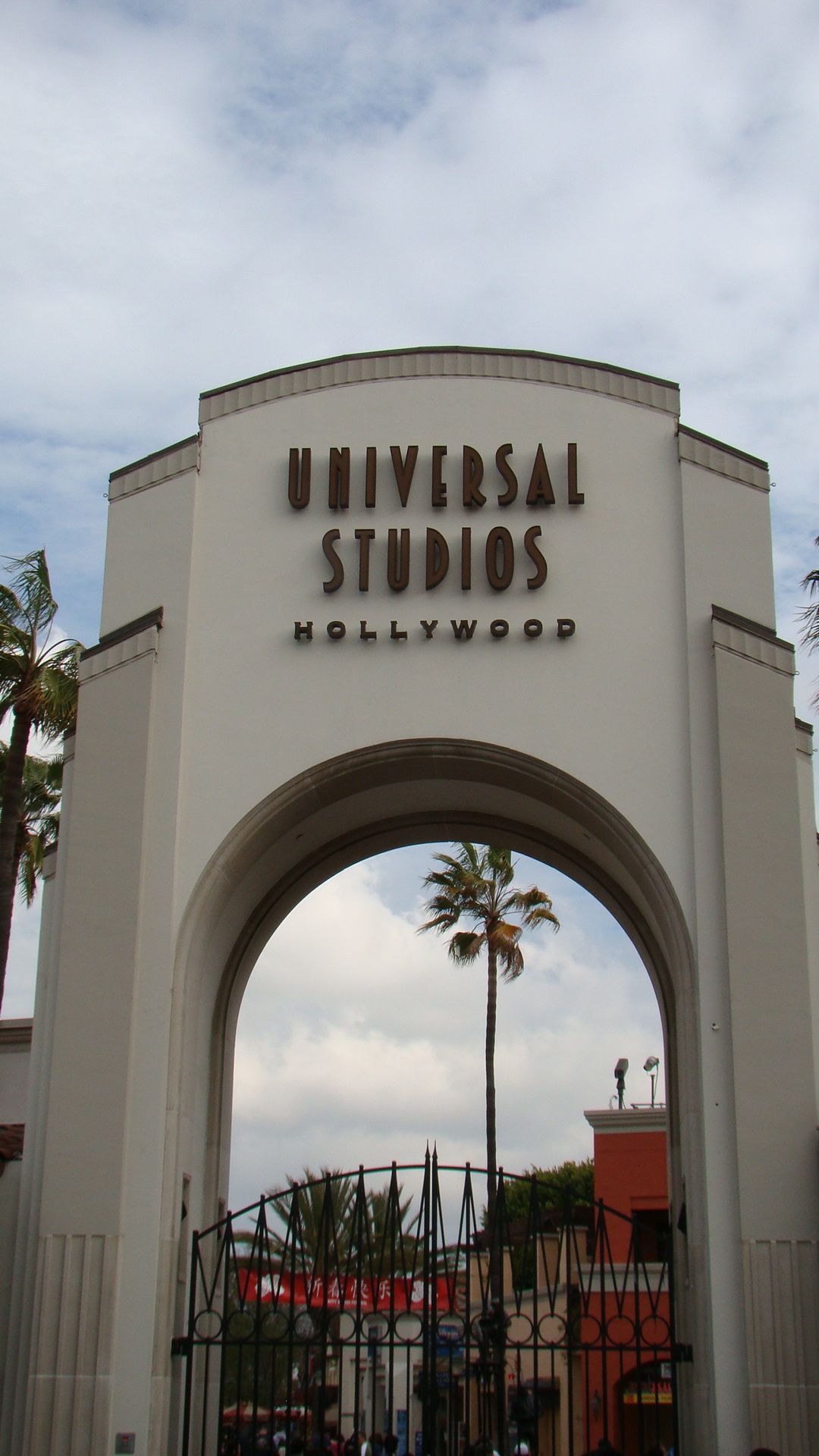 Even though it's stupid, I often feel as though it's pretty much impossible for me to be surprised by anything I experience inside a theme park.  I've been doing this for a while, and have seen quite a bit – both good and bad – so when I do have an experience that surprises me – I'm, well, surprised.
Universal Studios Hollywood is one of those places I keep saying I have to get back to, but never seem to make it.  I was there about 4 or 5 years ago, and while I enjoyed it – I just couldn't seem to tear myself away from Disneyland long enough to make the trip – oh, and then there's the traffic – not a fan of L.A. traffic so that has certainly contributed towards my long hiatus from visiting USH.
However, this trip – I was insistent that we get over to Universal.  Given that we were only going to have one day to do it, I thought I'd maximize my time and booked us with a VIP tour.  It is important to note that my point of reference for Universal VIP tours are the ones they offer in Orlando.  Those tours take you around the park, explain a lot of the parks history and get you to the front of the line on most, if not all the attractions.  I've taken the Orlando tour before, I enjoyed it immensely and figured this would be something similar.  Boy was I wrong.
The cost of this 7 hour tour is $200 and is available only to those 16 years of age and older.  Included in the tour is your admission to the theme park, coffee/juice/pastries in the morning before your tour, and a private buffet lunch.
We were met at 10:00am by our tour guide Will Collins.  Will has been a Universal tour guide for 10 years and lovingly refers to the studios as 'his' studios.  Almost instantly upon meeting Will, I had a very good feeling this was going to go well – and I was not disappointed.
We were taken to our private tour vehicle and were driven onto the back lot.  Our first stop was the administration area where we got to view of few of the Emmy's and Academy Awards that Universal has one (including the Oscar for "The Sting").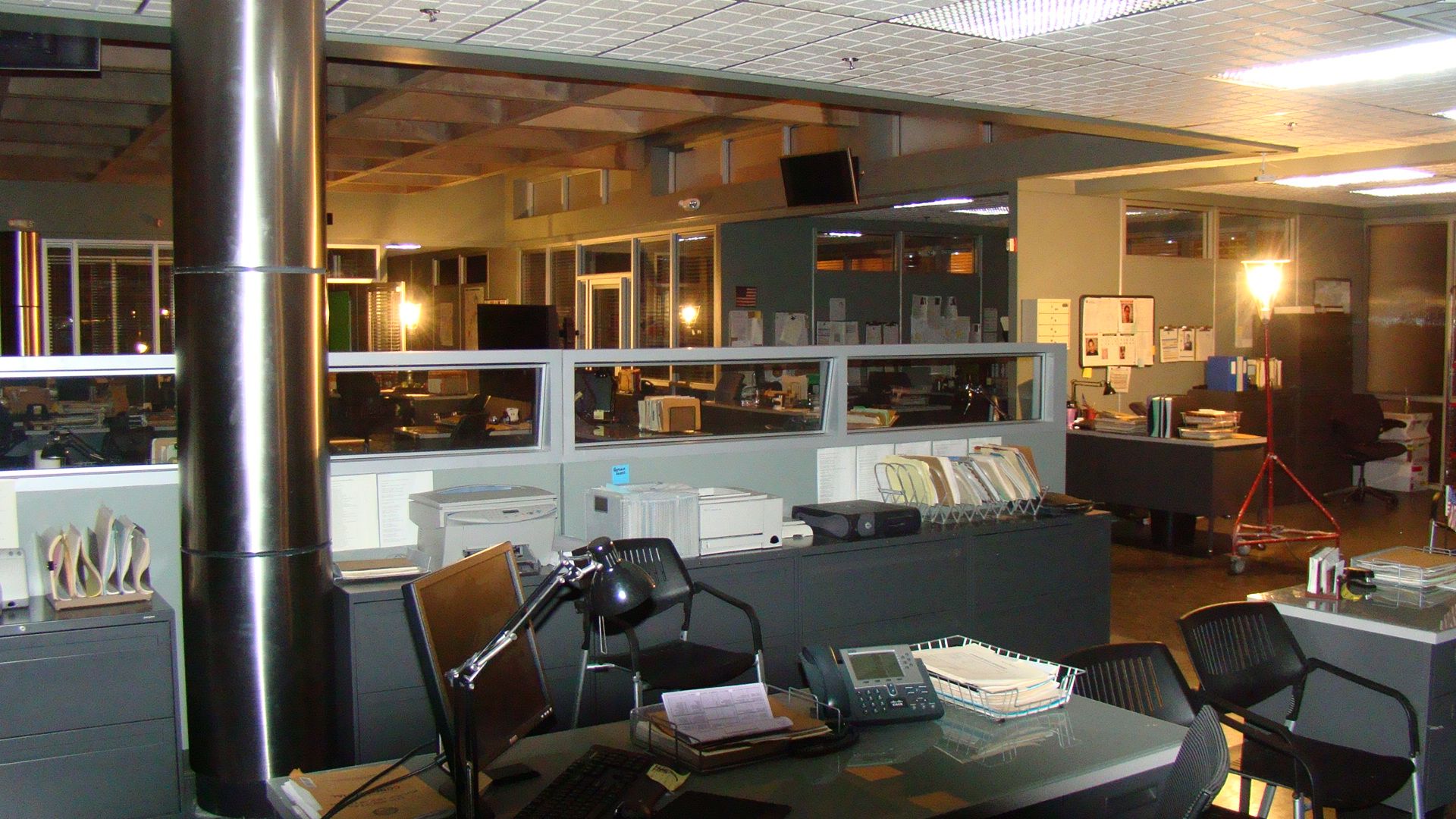 From there we were taken to other areas of the back lot normally off limit to the public.  We saw the set of the NBC show "Life" (which I haven't watched, but it was cool nonetheless), we visited the art department and had a tour of one of the prop buildings – which was incredible.  We had our picture taken on the steps of an ancient roman set – where Lawrence Olivier addressed the troops in Spartacus – all this in addition to the regular 'back lot tour' – the big difference being we got to stop more often than the normal tour does and of course, the normal tour doesn't let you get out and walk around.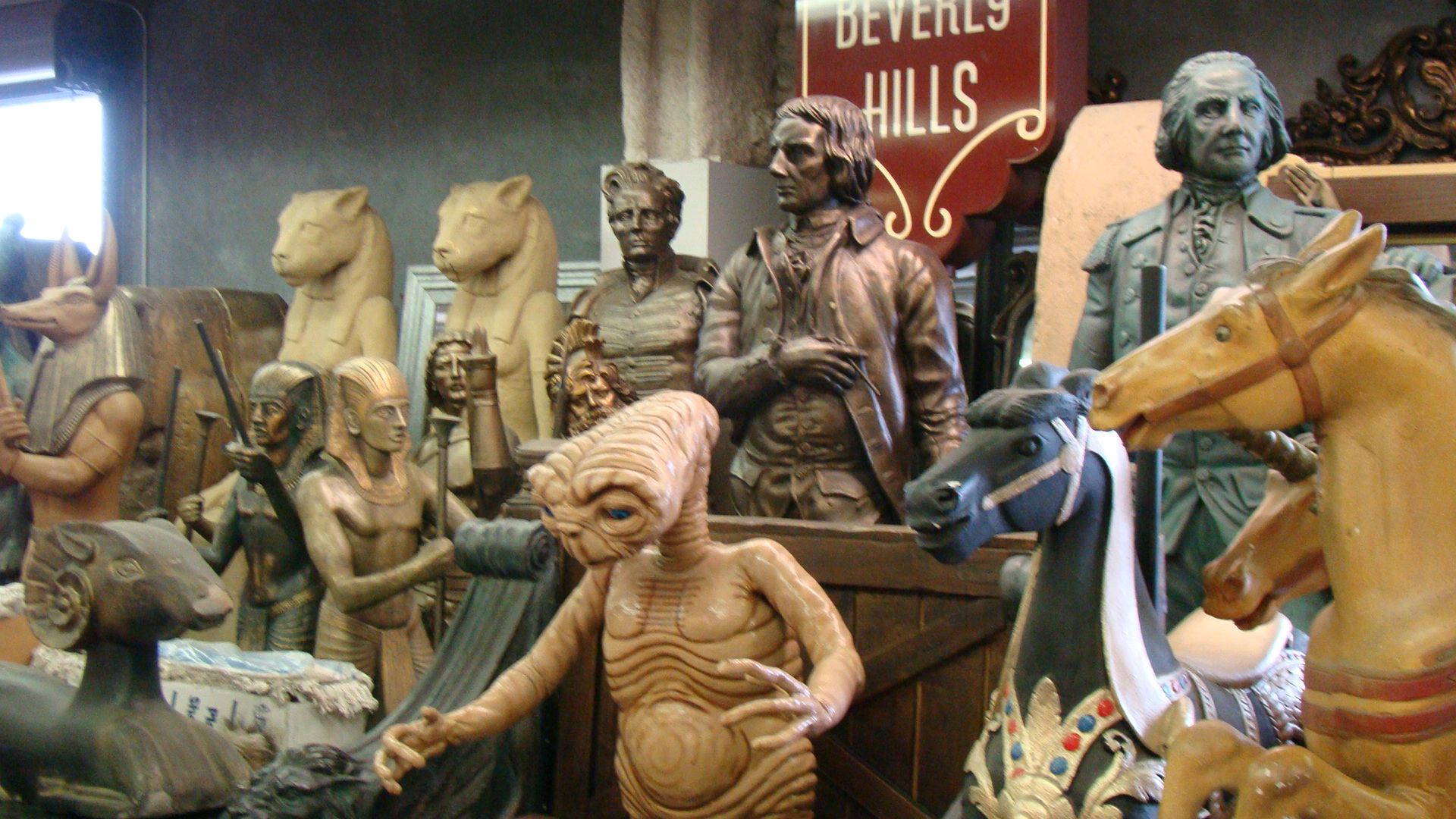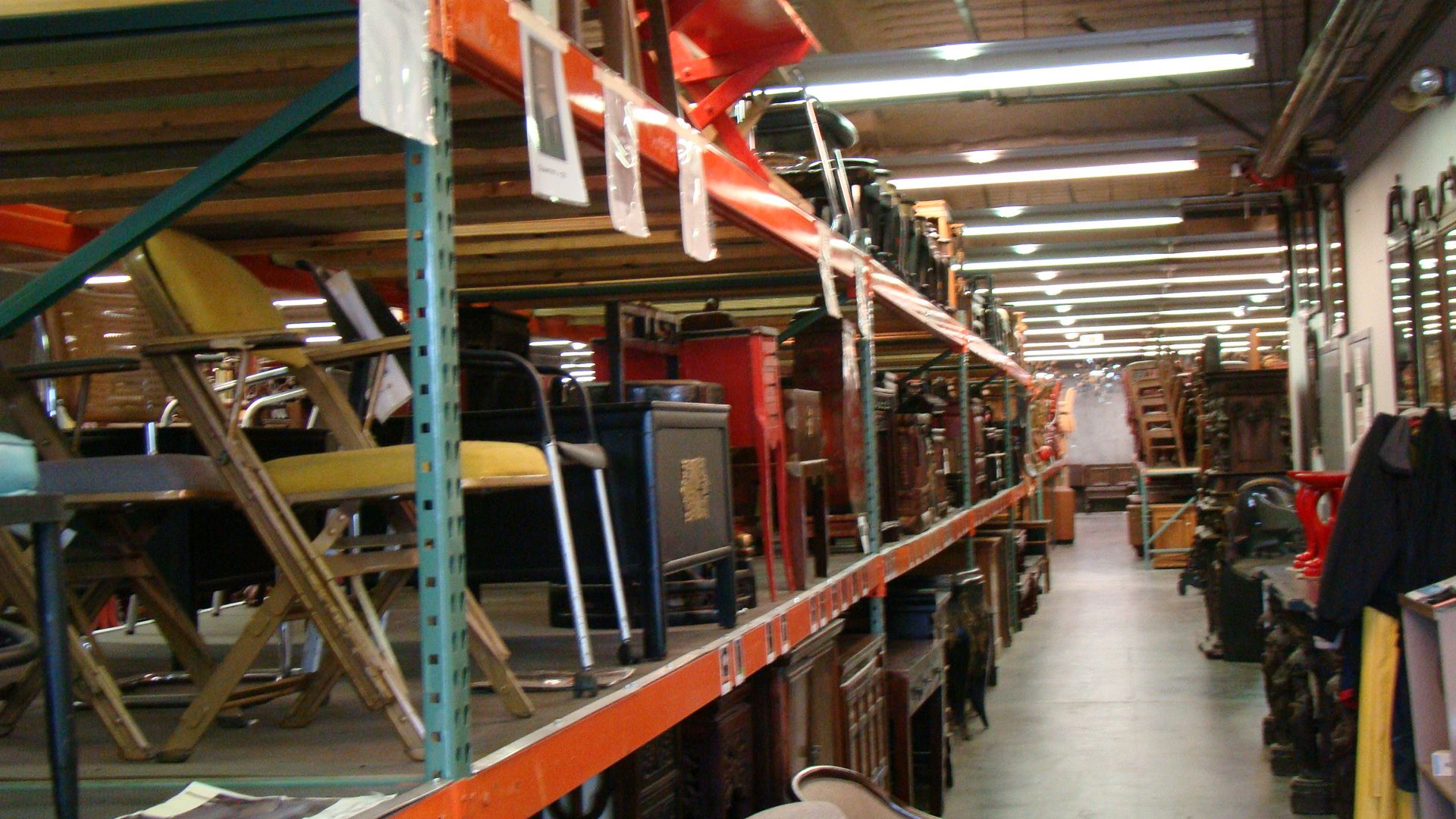 Unlike Universal Orlando, attractions like "Jaws" and "Earthquake" are part of the back lot tour.  During the 'Earthquake" attraction, my IPhone fell out of my pocket and onto the ground, just as the tour bus was pulling out.  I can describe my reaction as being akin to that of a junkie whose drugs had just been forcibly flushed down a toilet.  I started freaking – almost crying.  Our driver called someone and let them know about it and said they would search the attraction and bring the phone back to me if they found it.  Now, if you've ever experienced the "Earthquake" attraction, you know there's lots of water at the end, and I'm figuring that even if they find the phone, it's toast.  Of course, the tour had to continue even though I wanted to sit shiva outside earthquake and mourn the loss of my beloved, but hey – life goes on and worse case scenario, I'll go to an AT&T store and get another one, right?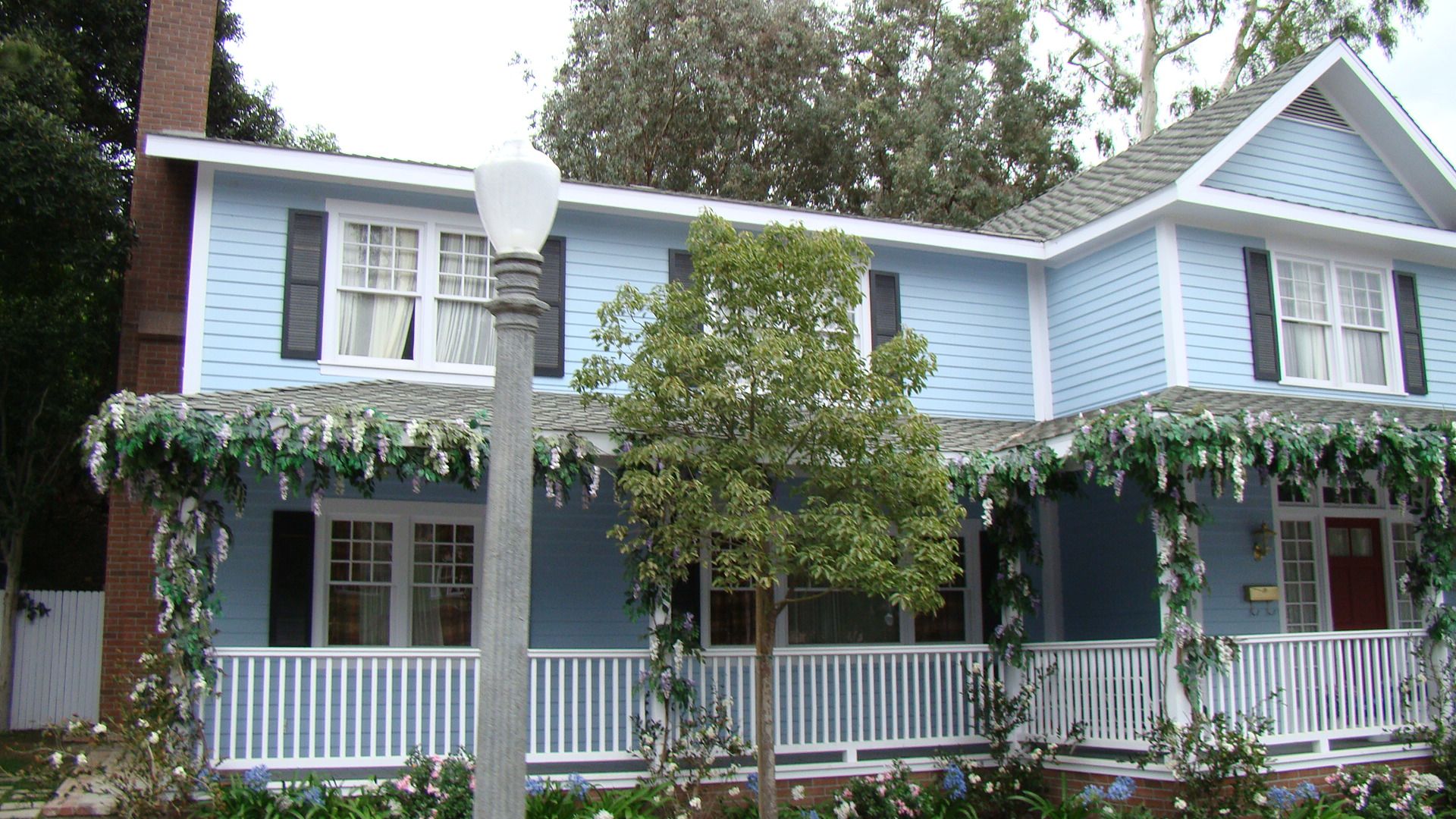 I was, however, briefly distracted when our tour bus made a left turn DOWN WISTERIA LANE!!  I was not expecting this and being a HUGE Desperate Housewives fan I started shrieking like a 12 year old girl at a Miley Cyrus concert.  It was SOOOO cool to see that set and those houses.  While we were not allowed to get out and walk around, they went NICE and SLOW so we could take plenty of pictures and video.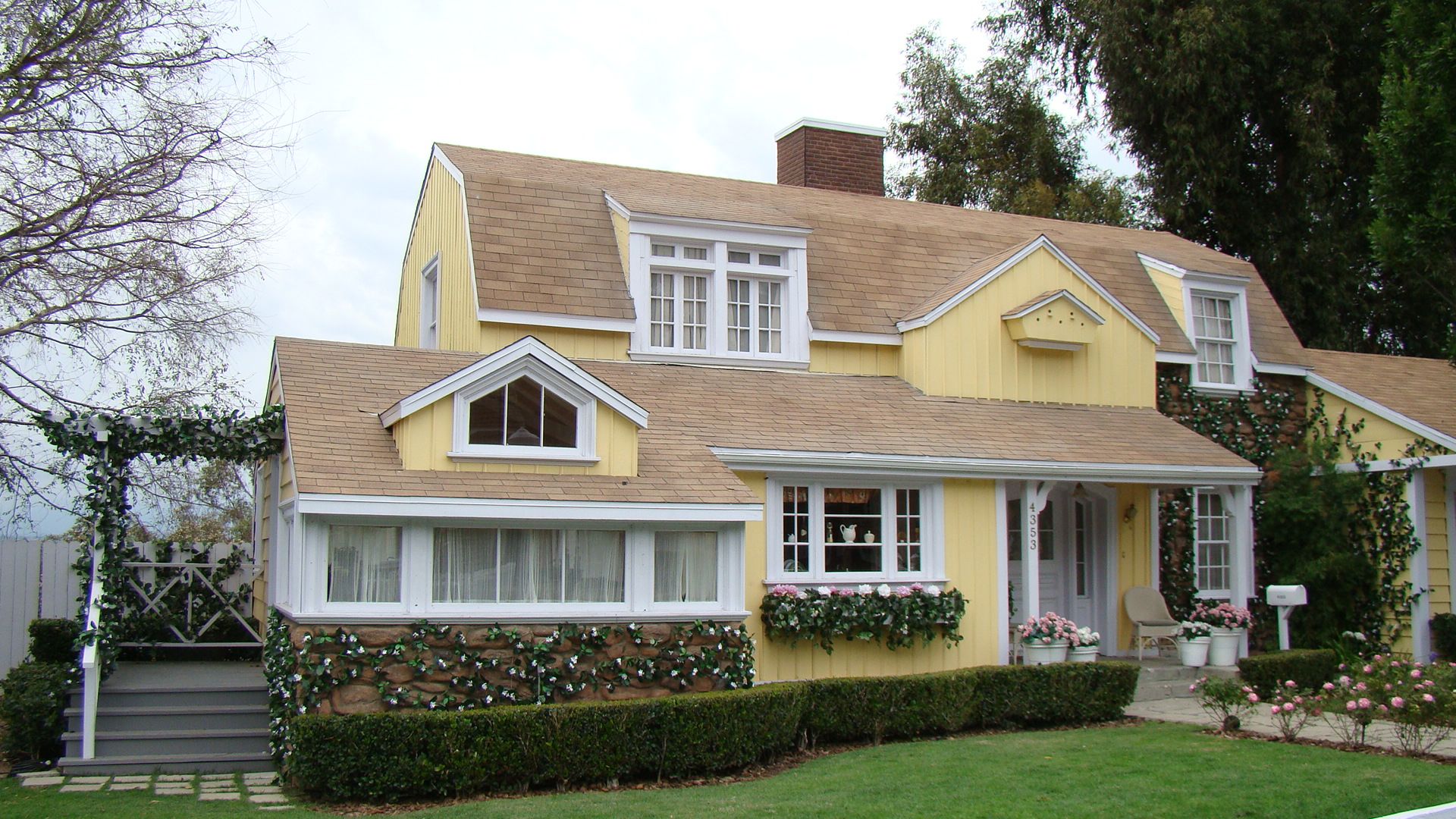 We eventually headed back to the theme park to have lunch, and as we exited the tour bus I was told they had found my phone and someone was bringing it right over.  I was ecstatic.  A few minutes later a young man walked up to me with my phone and it was all I could do not to kiss him.  As I'm looking at him, I saying to myself "he looks very familiar" – but I couldn't place the face.  That's when our tour guide Will told us that it was Benjamin Salisbury – who played Brighton Sheffield on "The Nanny" TV series with Fran Drescher.  In addition to continuing his acting career, he is in charge of the VIP tours at Universal.  How cool is that!  Talk about a 'magical moment' – and at Universal no less!
After a 3 1/2 hour tour of the back lot (yes 3 1/2 hours!!!) it was time for lunch.  They had a private area set aside for us with a gourmet buffet that was simply incredible.  The food was superb and at this point I knew that I was going to be jumping up and down for a very long time telling people you MUST MUST MUST go on this tour if you're visiting Disneyland – I don't care how expensive it is, I don't care how hateful the drive is – it doesn't matter.  This is BY FAR the best behind the scenes tour available at any theme park, anywhere on either coast.
After lunch it was time to ride the rides – we were escorted to the front of the line on most of the major attractions (and if we'd had time, we could have spent the rest of the day getting front of the line access, even after the tour concluded).  On the way out we were told that for an additional $25, we could upgrade to an annual pass, which we did – as I KNOW I'll be back here again.
The only downside to the day was the rain.  It held off during the backlot tour, but during lunch it started pouring and never let up.  At the end of the tour we walked over to CityWalk and had a fantastic meal at the Daily Grill.
I won't lie, the traffic heading back to Disneyland was pretty horrendous.  It took us 90 minutes to go 30 miles, but the day was so good, and we enjoyed it so much it didn't really bother us.
Really – if you're planning to come to Disneyland do yourself a favor – take a day and do the VIP tour – you'll thank me (and try to do it on a day when Will will be your tour guide – I can't imagine anyone doing the tour better than he did).
Category: Editorials