Today I got to view the WDW Half Marathon that started at Epcot in the Walt Disney World resort Jan. 10, 2009. Friday evening I had the privilege of meeting over 100 DIS'ers from the WISH group (We're Inspired to Stay Healthy) at Pop Century.  It was amazing that the DIS linked these people from all over the country.  I heard many inspiring tales of how the support of others in the group inspired them in their training and running for this marathon. Many of them had run in other cities as part of this group.  I heard stories of the Philadelphia and Alaska marathons and other locations where they had run together. Some of the group ran in the 5k, Half Marathon and the full Marathon that takes place tomorrow.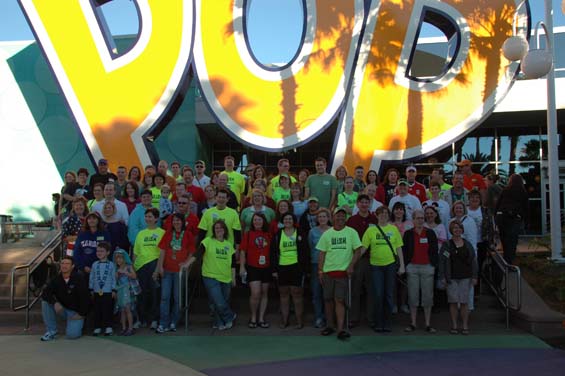 I met up with Mouse Skywalker in the Epcot parking lot bright and early this morning at 5 AM.  He had been up since 3AM getting ready for the race.  There were over 10,000 runners participating this year. I have done lots of things at the parks put this was the first time I was in a line to park that early.  It was amazing how many spectators were out that early.
Disney had lots of special touches for the runners, like having a red carpet for everyone to enter the staging area. They had music blaring getting the crowd pumped up.  As race time drew near many folks headed for the start line.  Finally there really wasn't any area left to watch so many of us headed out to the first viewing area at the Ticket and Transportation Center near Magic Kingdom.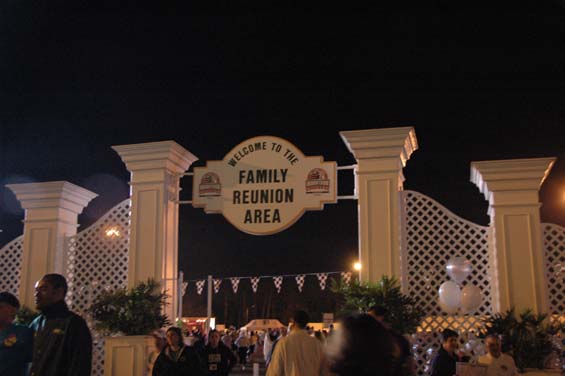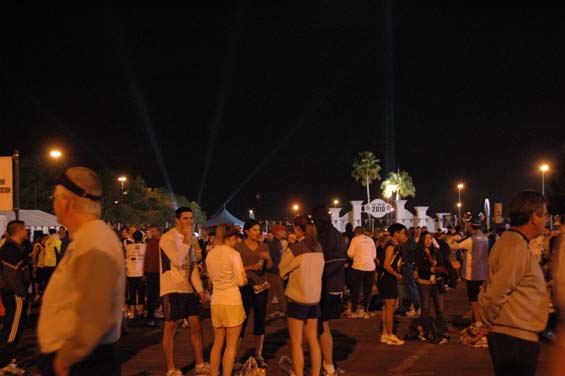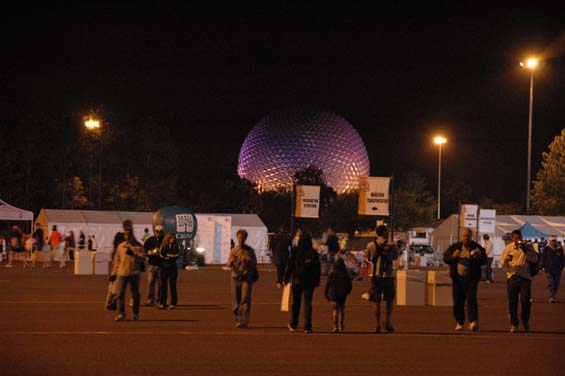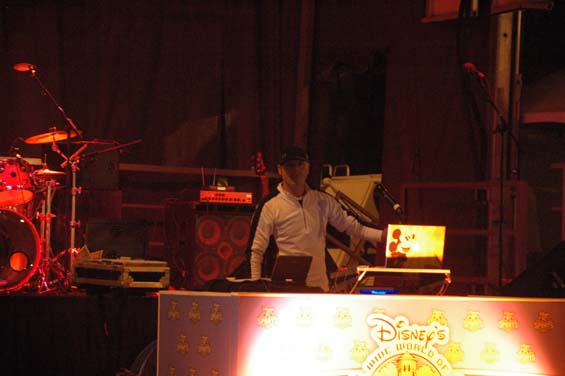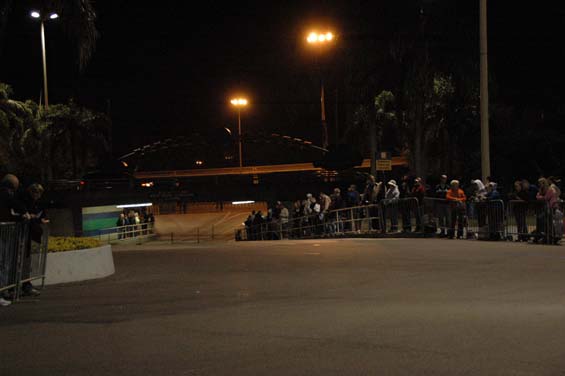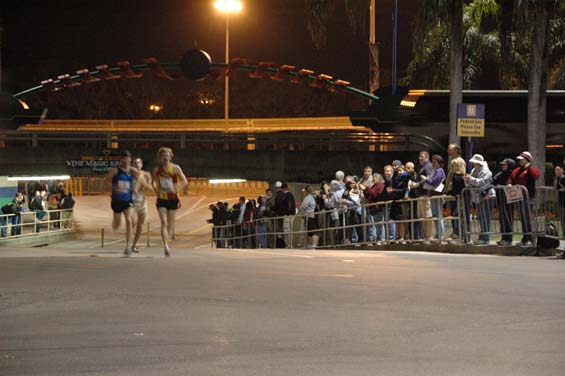 It was a hike across the parking lot to the monorail platform for our ride to the TTC.  They had plenty of monorails running to get everyone there.  We got to the area and waited for the first runners to show up.  Finally a few of the runners made their appearance along with the first of the handicapped competitors.  The crowd was yelling and screaming and urging everyone on.  Then there was a lull until more runners came into view.  It was then like a giant wave of people running past us.  Some of the runners had cameras and they were taking pictures of the crowd while the crowd was taking pictures of them.  Many people had signs urging their loved ones on. You could see that some runners were dragging but when they heard the screams and clapping you could see them perk up and get a second wind.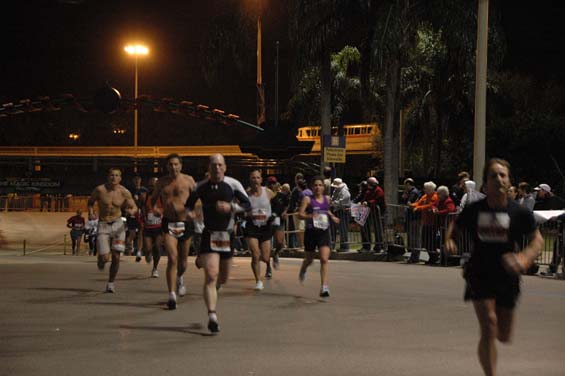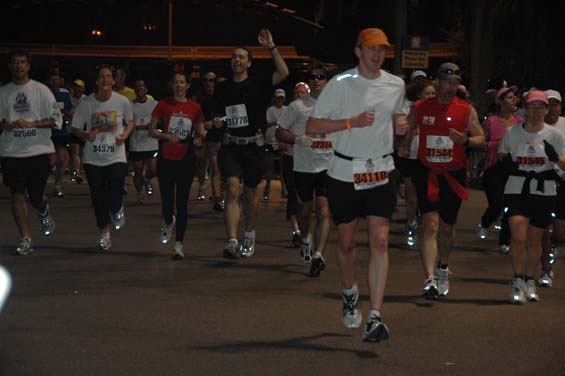 It was inspiring to see many runners mentioned friends and family on their shirts.  It also was funny seeing the runners in Superman outfits, Tinker Bell, Snow White and many more special costumes.
I saw Mouse Skywalker run by looking good and I yelled out but he was in his own world concentrating on running.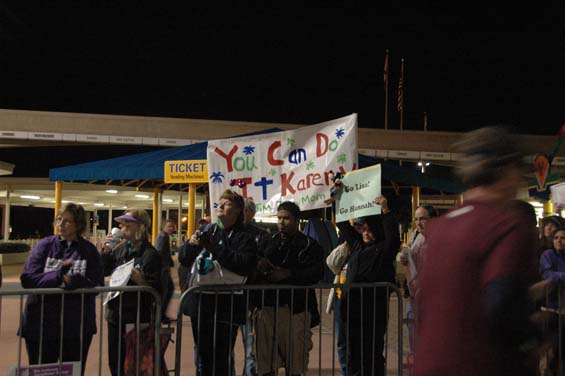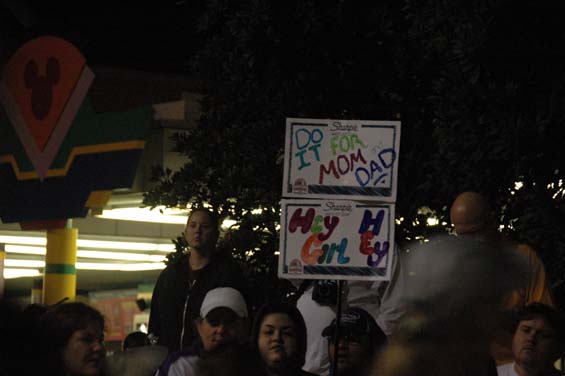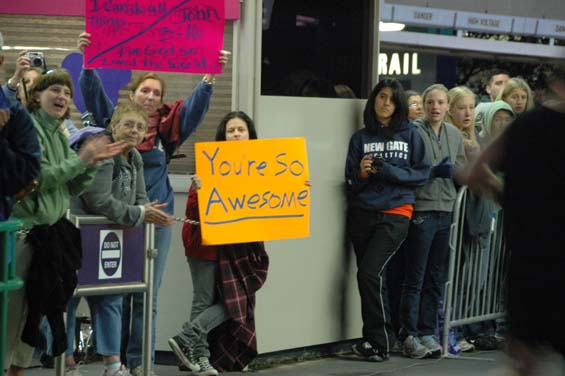 Finally I decided to head back to Epcot to see some of the finishers cross the finish line.  Disney had many of their characters there to congratulate them as they crossed the line.  Disney also had a large section of seating for the spectators to cheer the runners on.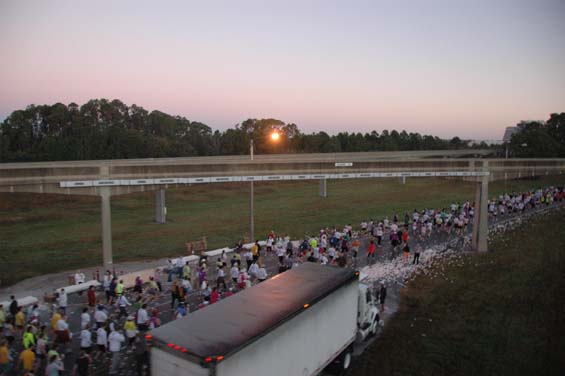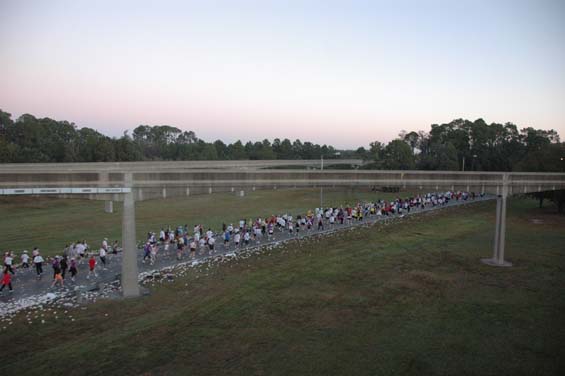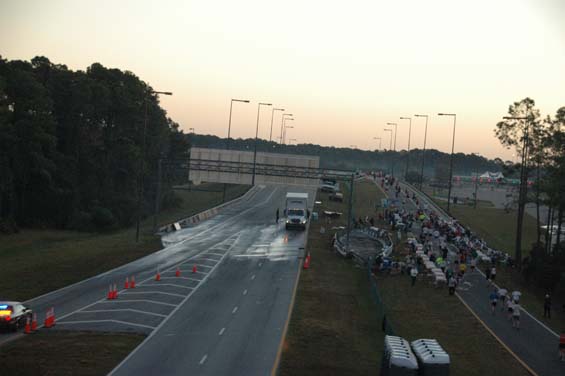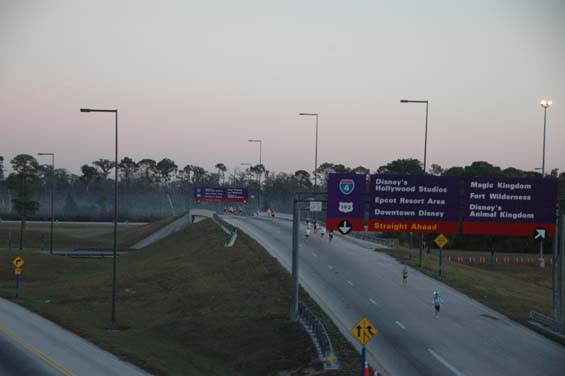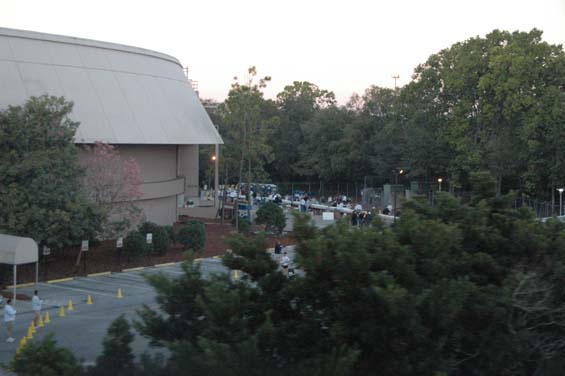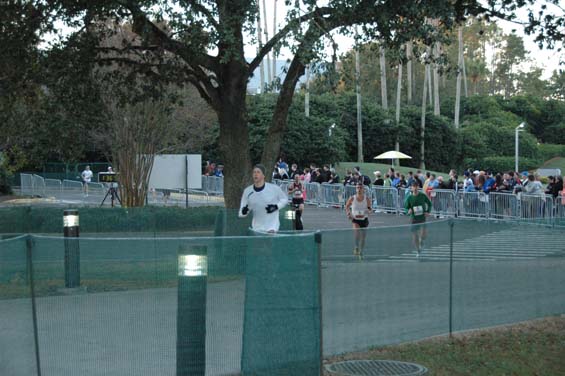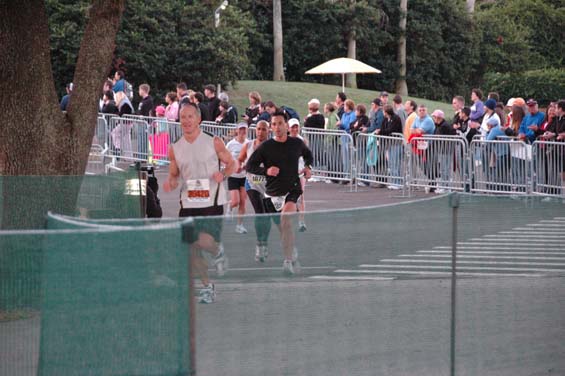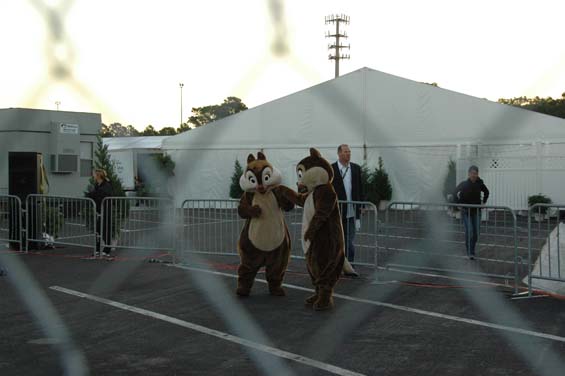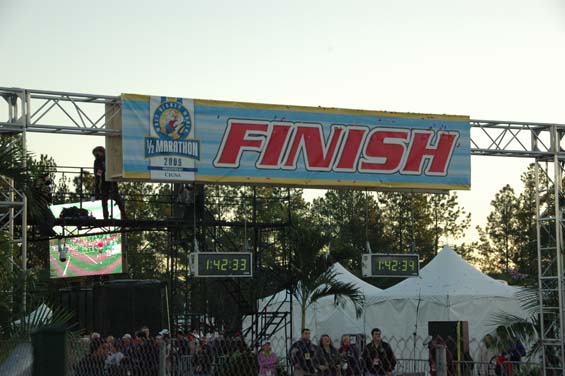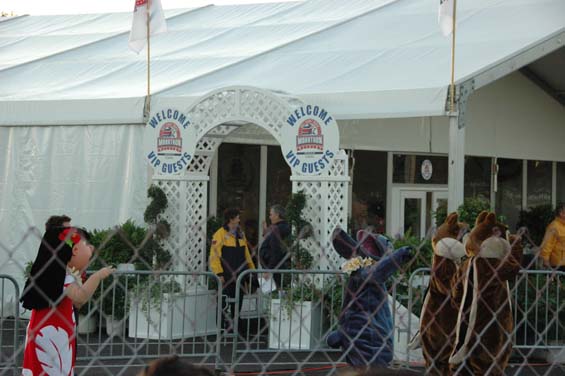 It was an inspiring moment and made me think about trying to prepare to do a 5 K next year.  Many of the WISH group reminded me that it wasn't about finishing but starting something and having a goal.  I think I may just start something for next year.  It is always amazing to me how the Internet can bring people together.  I am proud to be a part of the DIS community.
Congratulations to Mouse Skywalker and all the other participants in this year's marathon. You are all winners!
Category: Disney World