Today is an exciting day for me!  I got to meet many fans of the DIS and the DISUnplugged podcasts at MouseFest today at the Yacht and Beach Club at Walt Disney World in Orlando. Tonight I will get to meet over 500 more when we have our private event at Hollywood Studios. Tomorrow we will meet even more friends.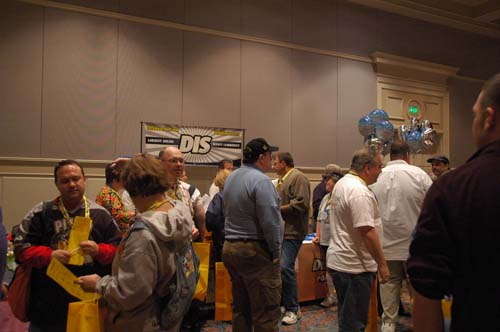 The DIS is a great community of people from around the world that share a love of all things Disney.  I am sure I don't need to explain the lure of the Internet and the DIS.  I always loved being able to post a question and have answers to anything Disney within minutes.  I have long said the DIS is my secret weapon when it comes to any Disney information.
I have done lots of meet and greets at conventions but nothing had prepared me for today.  The outpouring of enthusiasm and love was overwhelming.
I have a few pictures from this morning and will try and get pictures tonight. I only wish I could meet more of you from the DIS and our podcast listeners.  The entire 3 hours we had a very large crowd in front of our table.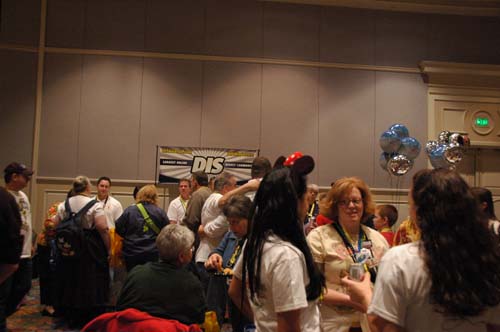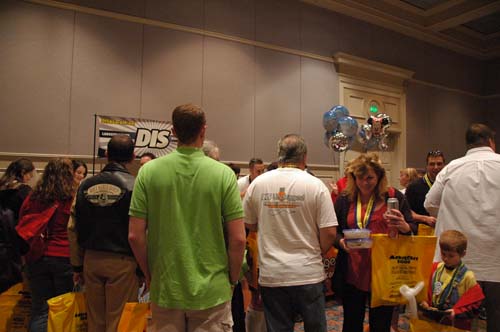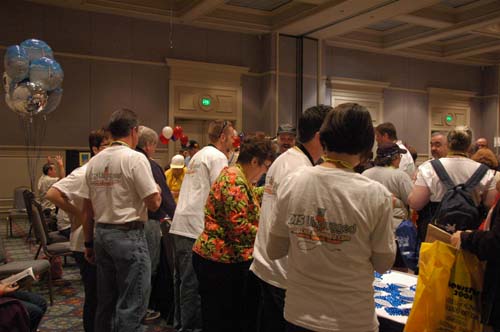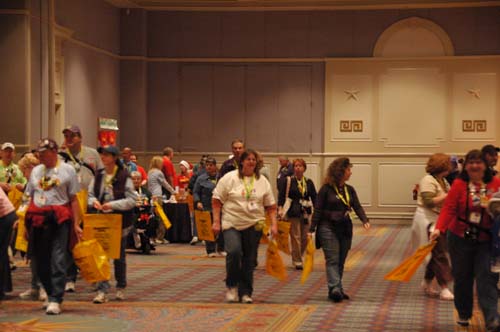 Last nights Toy Story Mania party was awesome!!! John did a fantastic job of organizing every detail for the event. Pete thank you for creating the DIS!! I also want to thank the sponsors that helped to fund the event. I didn't find the Disney CM's very helpful when people were arriving for the event.  They all seemed to have bad attitudes when you approached them.
They had all the party goers wait in the Studio Catering area. Finally it was time for registration. It was a little chaotic for a bit but all the DIS'ers got their wrist bands and goodie bags and were ready to party by 9:30 PM. We also had glow necklaces for everyone.
We had the area in front of Toy Story Mania all to ourselves.  I told my daughter to stop and pause and enjoy the wonder of the moment, here we are at a private party in Hollywood Studios with other Disney lovers.  They had tables with tablecloths lining the area.  They had tables with all sorts of desserts and fruits.  The food was delicious. We also had the tall heaters making the area nice and warm.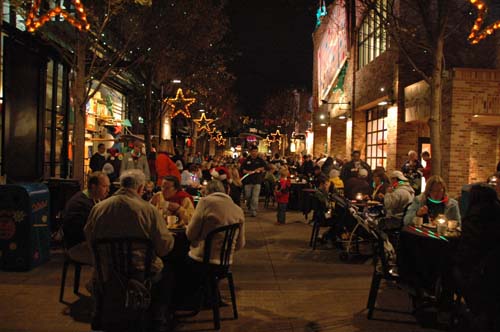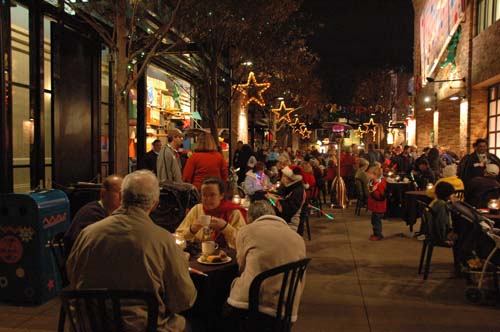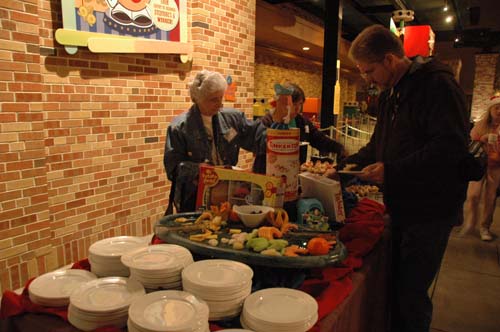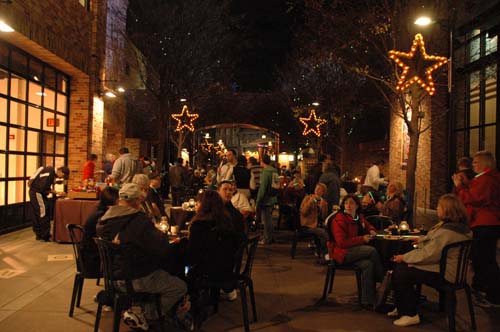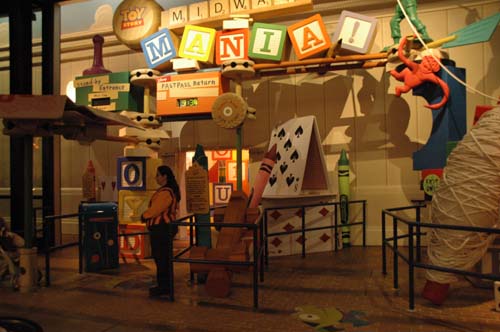 Once again it was great to meet more of the people that I talk with online.  I kept hearing stories from guests about how many times they got to ride Toy Story Mania.  It was great not having to wait in line.  You could ride as many times as you liked. Lots of folks were comparing their scores as they came out the door.
All too soon the evening was over.  We packed up our stuff and headed home.  I had one last photo op on the street leading out of Hollywood Studios.  How often do you see a sight like this?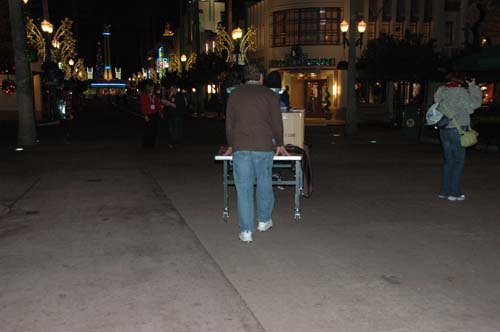 I am sure a lot of wonderful memories for our guests were created last night. I was tired because I was up way past my bedtime but oh what a night!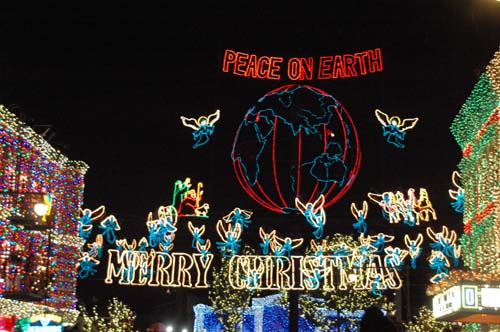 Category: Disney World, Podcasts