Tonight the Osborne Lights opened at Disney's Hollywood Studios at Walt Disney World.  Once again the lights were beautiful on all the buildings.  It seemed to me they had the lights dance more often this year than in previous years.
It was great watching the snow fall and know that I didn't have to shovel it or drive through it.  A good cue to know when the lights are going to dance is when they turn off the snow. They have a couple telling you facts about the lights before the lights dance. If you don't know the story you can look up Jennings Osborne and how these lights used to decorate his house in Arkansas.
They did have different colors on the buildings this year.  If you look closely the lights are different. If you are an annual passholder you can get a pair of 3 D glasses from Disney to view some special effects.  The line was too long for me so I headed off to see the lights.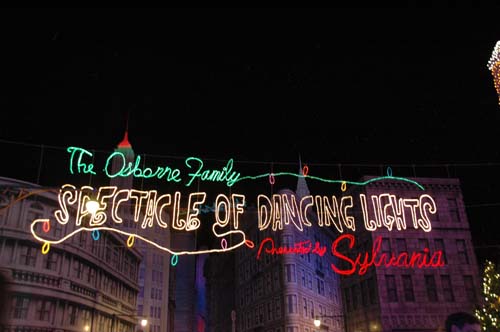 It was very very crowded!!  They had traffic going in one way and out by the bookstore.  They really needed better crowd control on New York Street. It was so crowded it was hard to enjoy the lights. People were pushing and shoving trying to go different directions on the street.
If you get the chance don't miss viewing the Osborne lights. You might not want to see them when they first start for the evening.  I am sure the crowds thin out and the evening goes along. Also a suggestion, I would not let the snow hit your camera.  It is made of soap and can damage some of the screens on cameras.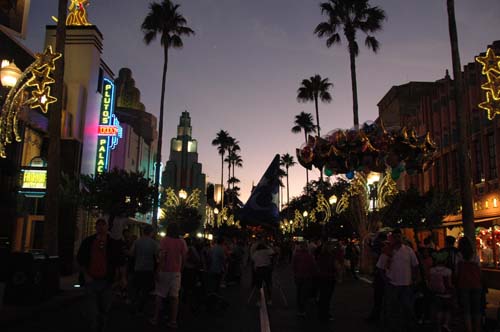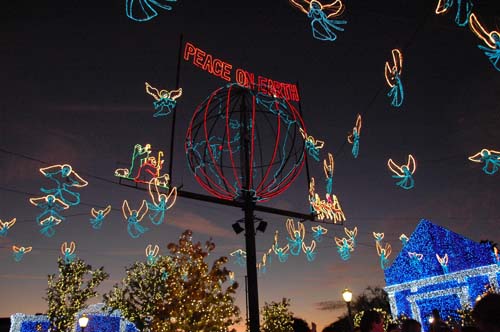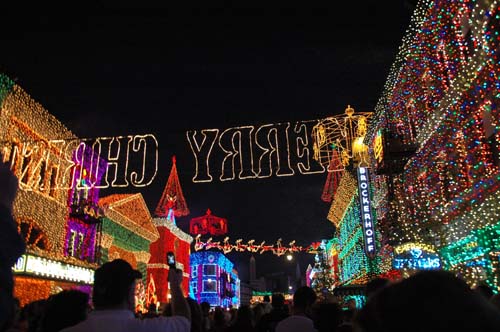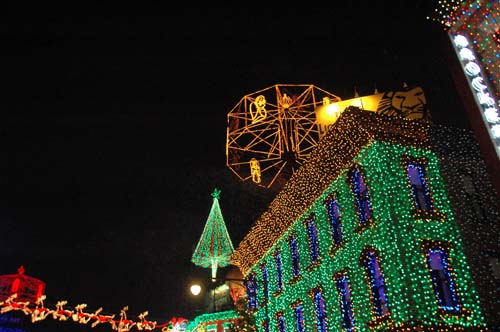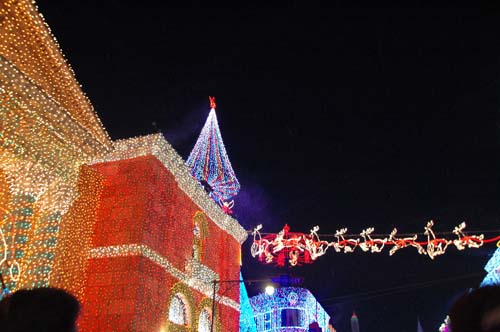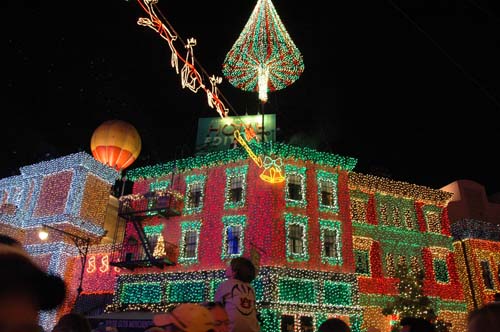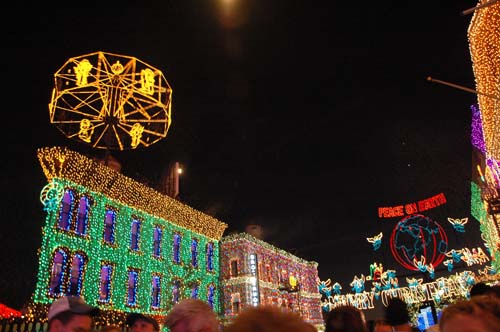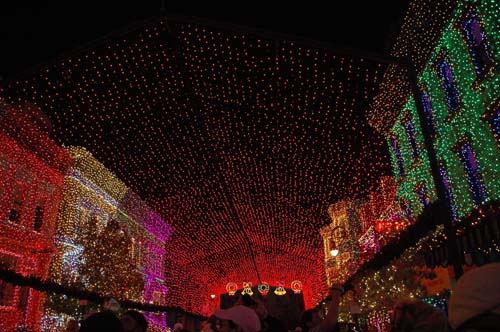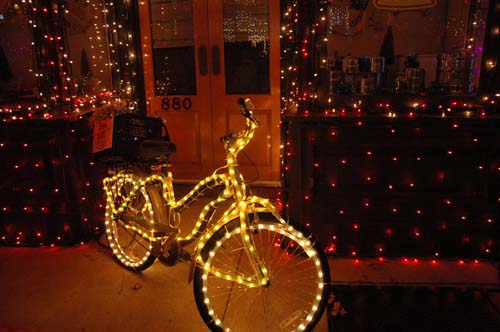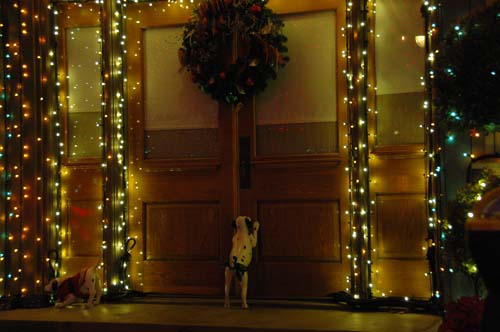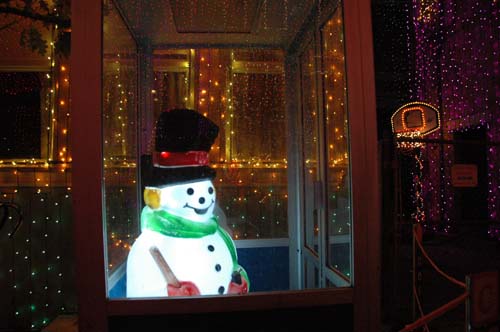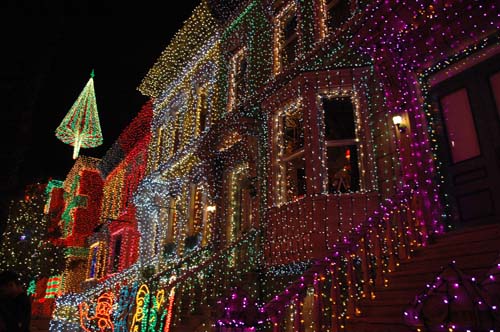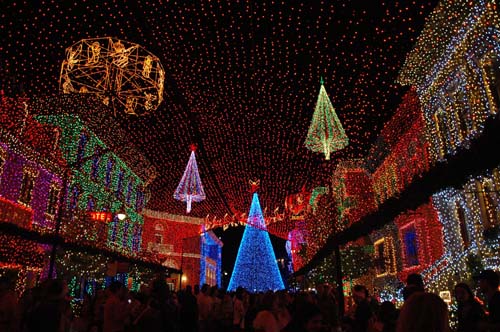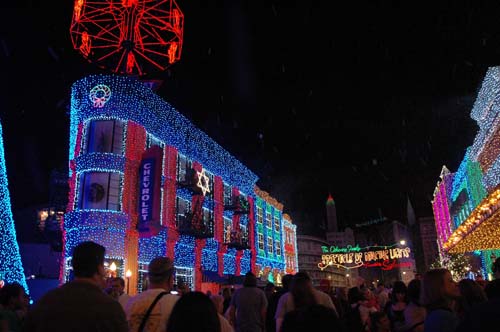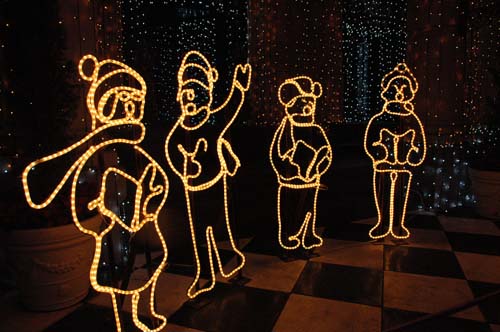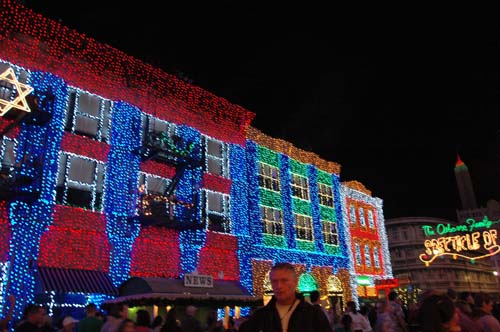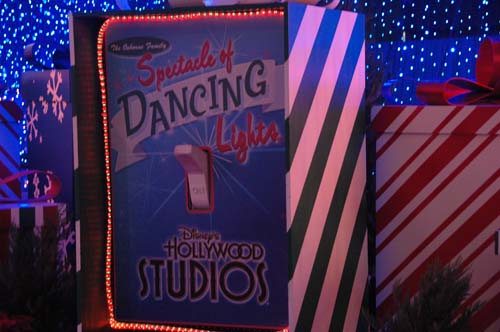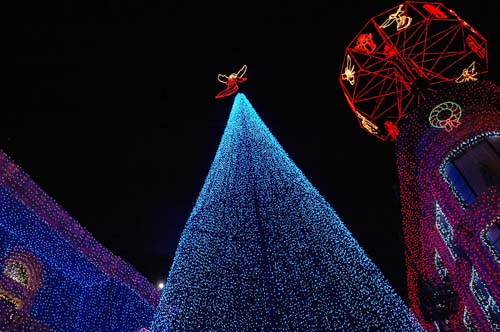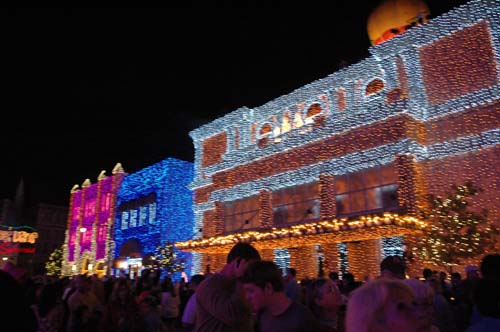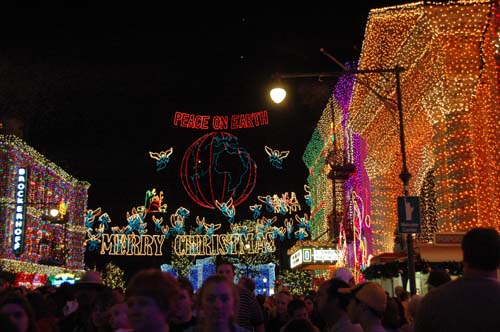 Category: Disney World