I have 3 words to describe Hollywood Studios today.  Oh my goodness!!! I couldn't believe how crowded it was.  I had heard about this event for years but nothing prepared me for the crowds.  This is a blog in progress and will be updated as I go back over to the event.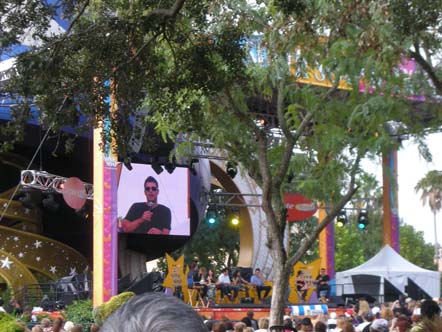 I have been to the parks during holidays and special events but it seemed no matter where I went there was a crowd today.  I also didn't see a lot of children so I am guessing most families went to another park.  I did see lots and lots of t-shirts with their favorite ABC soap on it.  Also lots of people were wearing shirts stating Save Super Soap Weekend.  This is the last year it will be held at Walt Disney World. I was surprised at the number of men proclaiming their love for a soap opera.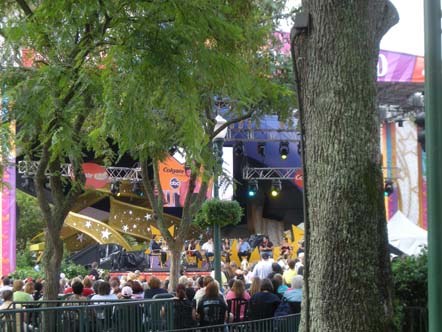 I don't watch ABC soaps so I wasn't real familiar with most of the actors.  My daughter wanted me to get pictures of Vincent Irizarry. I obviously was in the minority because women and men were hanging off railings, ledges, etc. trying to get pictures of the actors at their autograph sessions.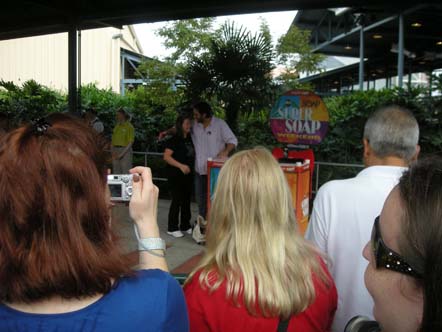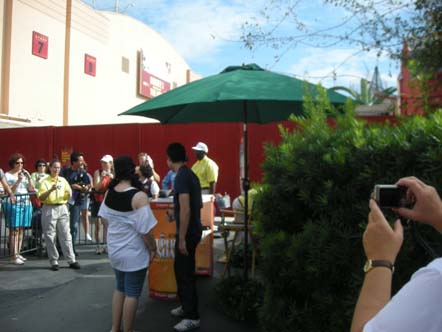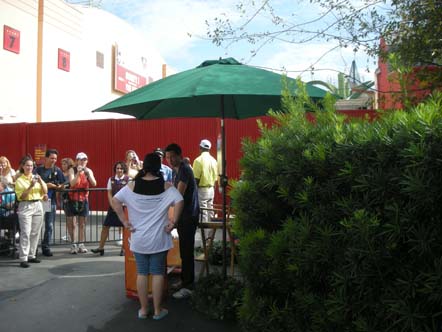 Disney had lots and lots of cast members handing out photos you could have autographed.  ABC set up a large stage in front of the Sorcerer's Hat and were having conversations with the stars of the different soap operas.
I was standing there waiting for the parade with actors from All My Children when Sherri Shepherd from The View was standing in the middle of the street.  She was taping a piece for her show.  It was fun watching them touch up her makeup and her repeating her lines.  She was walking down the street and reading the cue cards.  Mickey and Donald were waiting for her.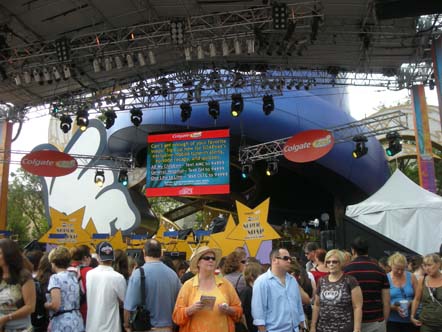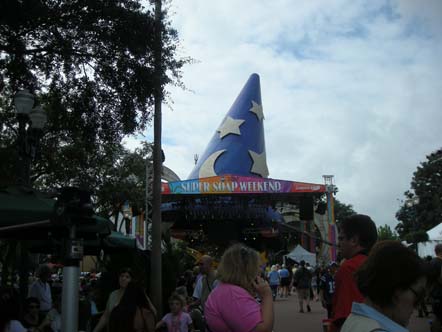 Finally the moment came when the motorcade came down the street. The crowd was going crazy screaming and yelling at their favorite actors.  All too quickly they passed and the crowd rushed to be up front by the stage for the show.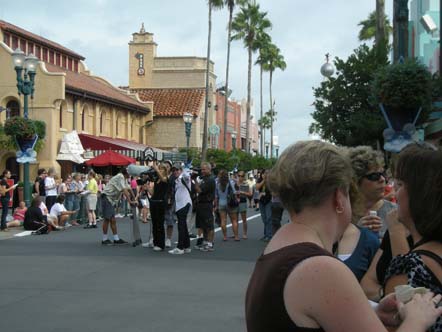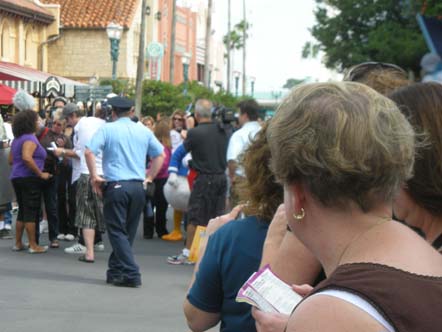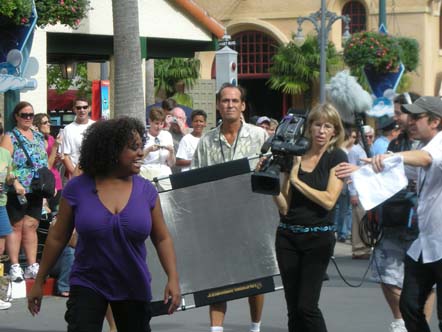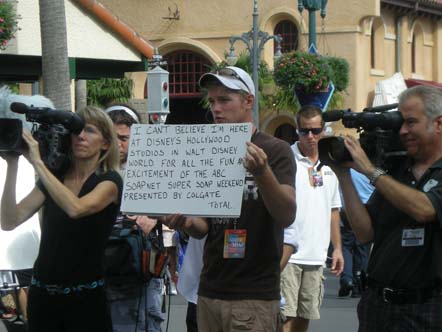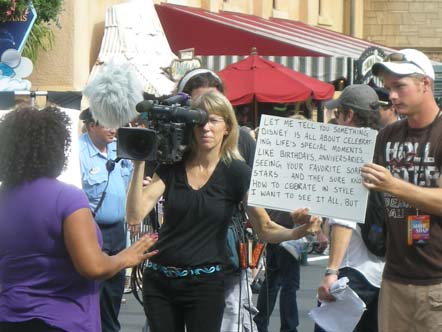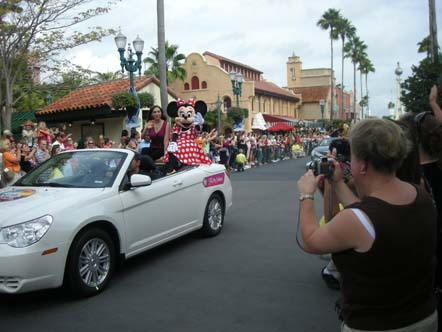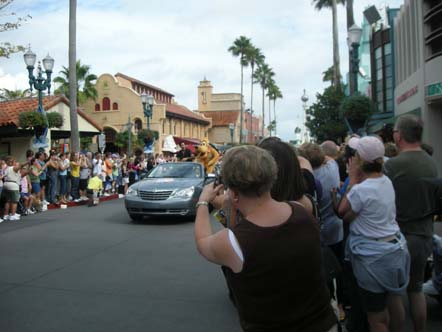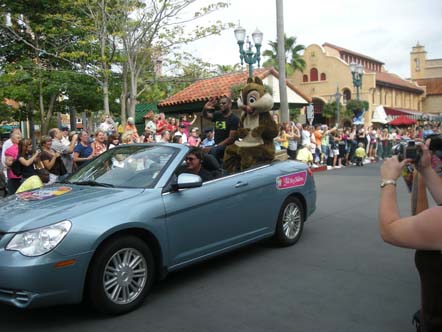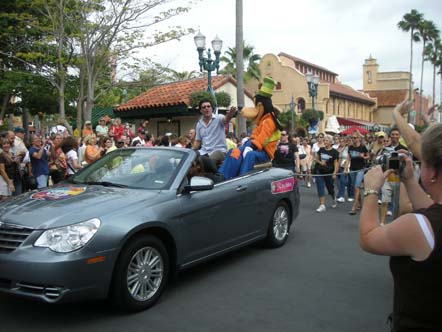 Look at the crowds trying to get into the theatre for one of the talks with the actors!!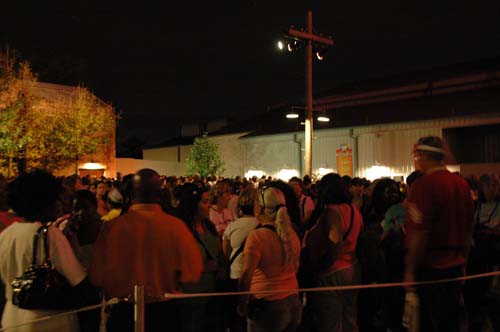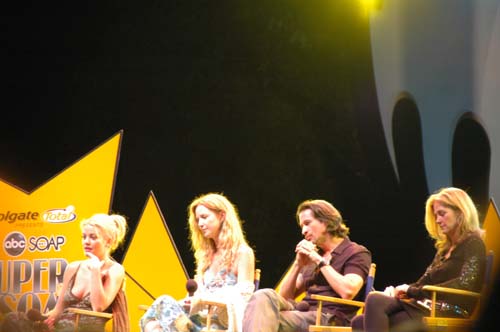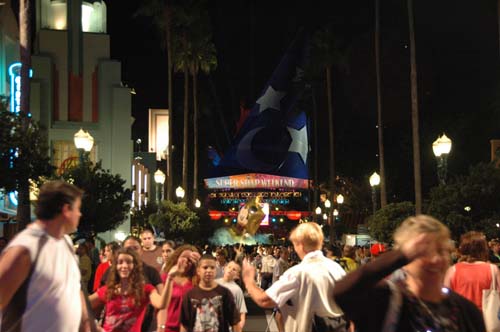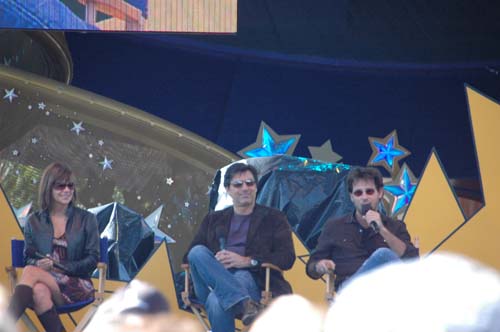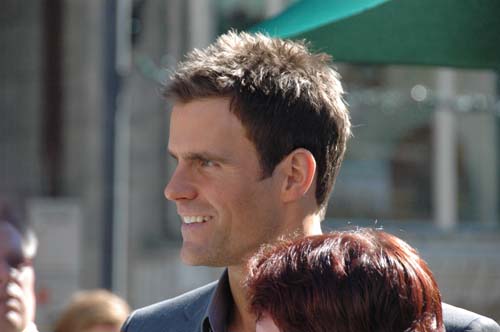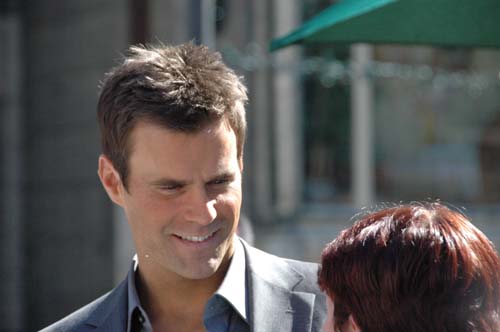 This is the crowd trying to get pictures of Ricky Paul Golden. It was crazy with all the people.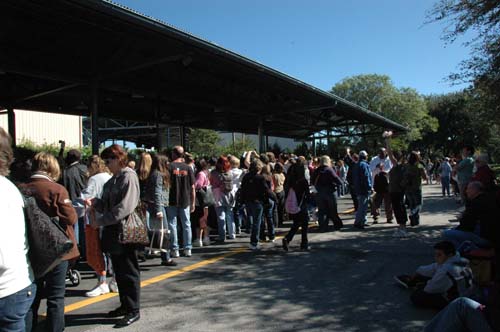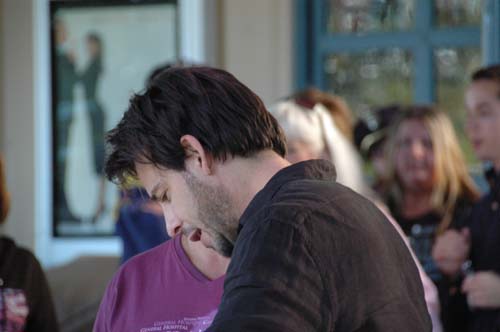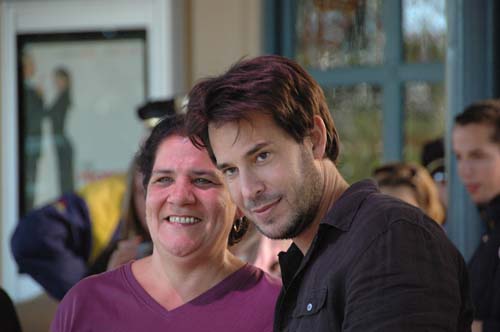 Category: Disney World