Tonight was the debut of the Castle Dreamlights at Magic Kingdom at Walt Disney World.  It also was the kickoff for the 2008 Mickey's Very Merry Christmas Parties.
The castle lighting ceremony starts with a cute performance with Mickey, Minnie, Donald and Goofy. They are trying to decide how they should decorate the castle for the holidays.  They are arguing and can't make up their minds.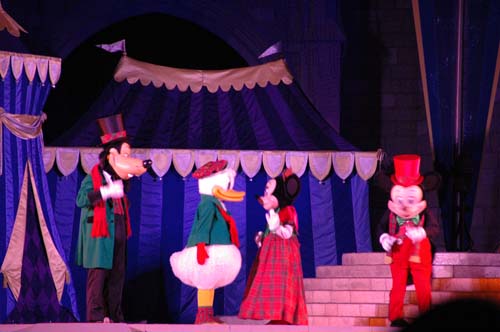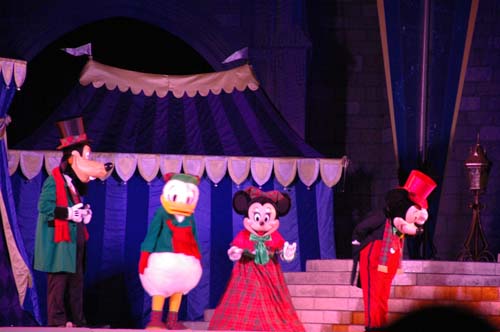 Suddenly the Fairy Godmother appears up in the castle.  She suggests that they should ask Cinderella since it is her home.  The characters call for Cinderella.  Cinderella and Prince Charming appear on the stage.  Cinderella thinks about how she would like the castle.  She tells the crowd she would like the castle to glisten like her glass slipper.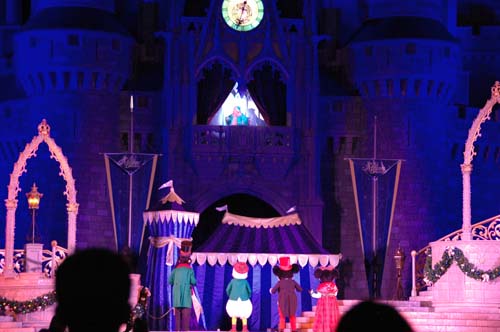 The Fairy Godmother leads the crowd in chanting Bibbity Bobbity Boo. The castle starts to glisten like it is covered in ice.  Cinderella's dream came true.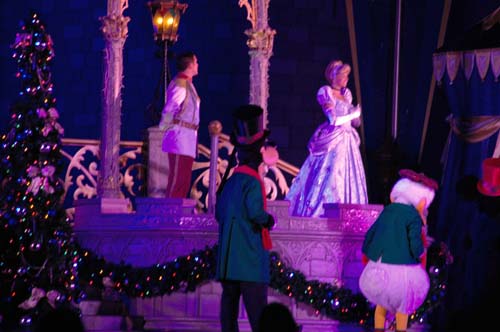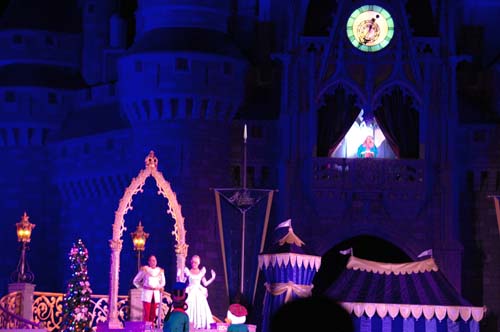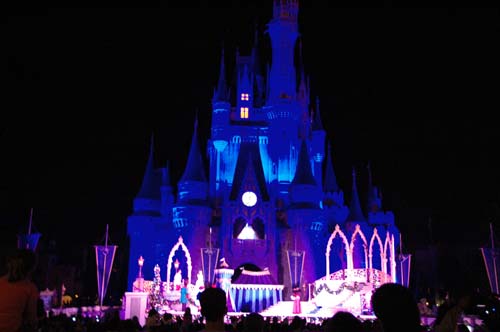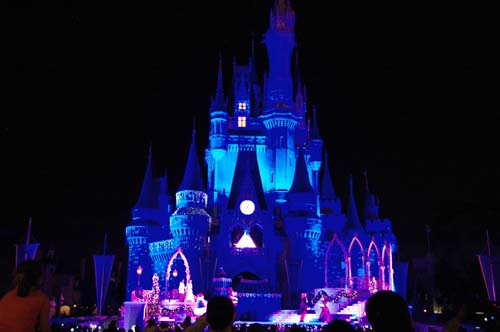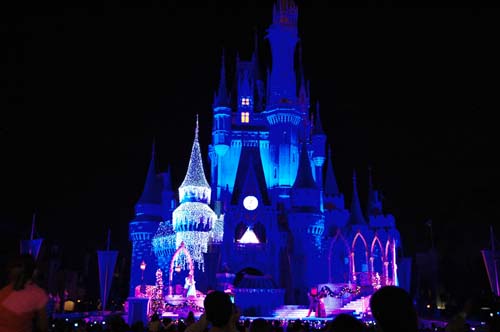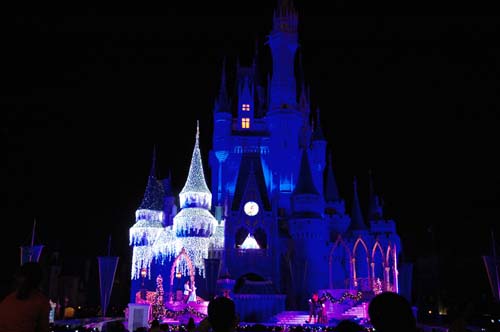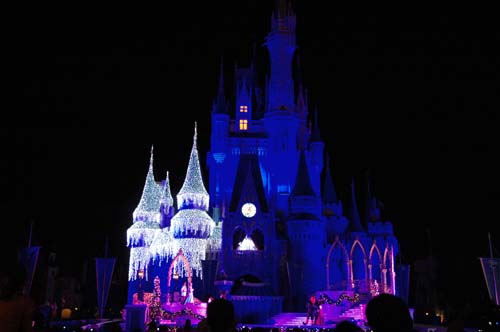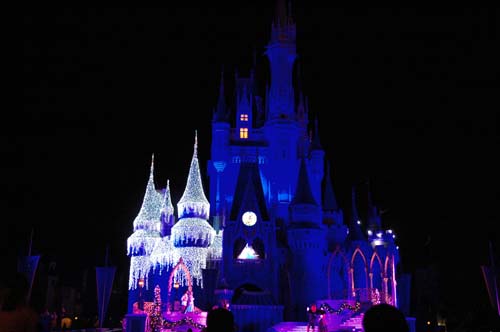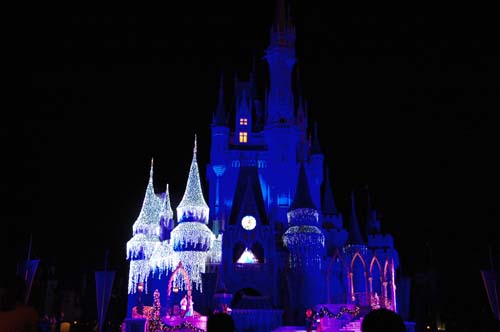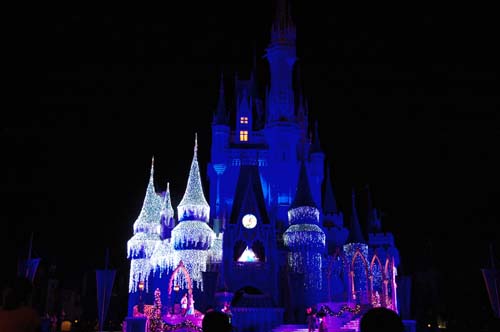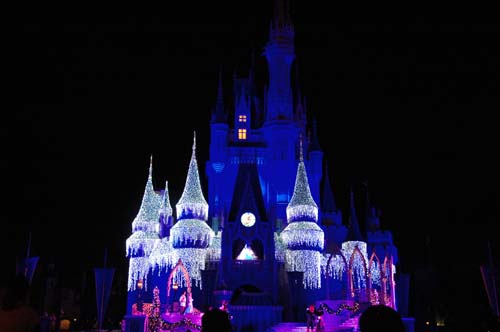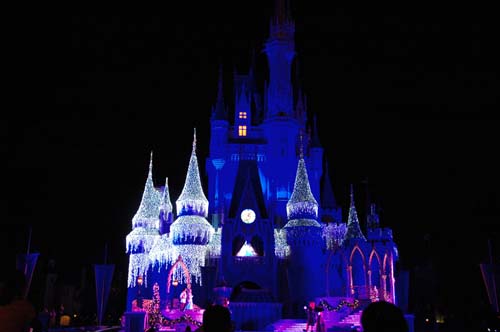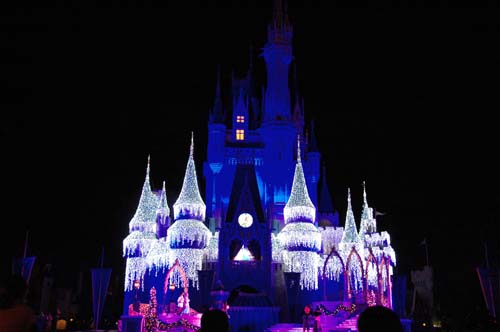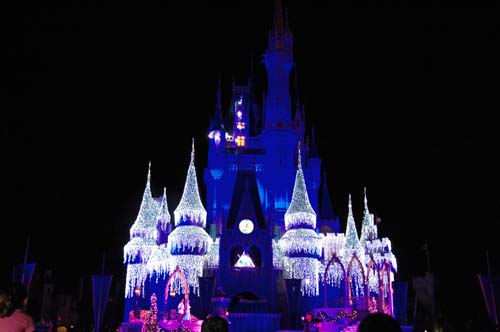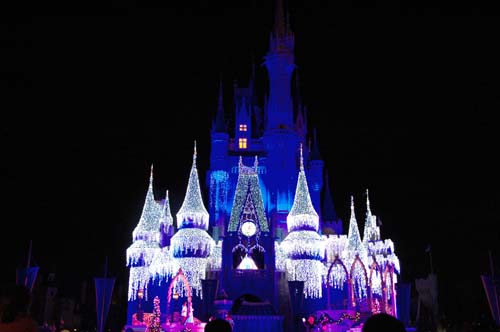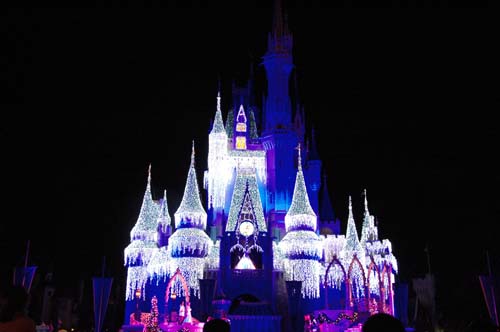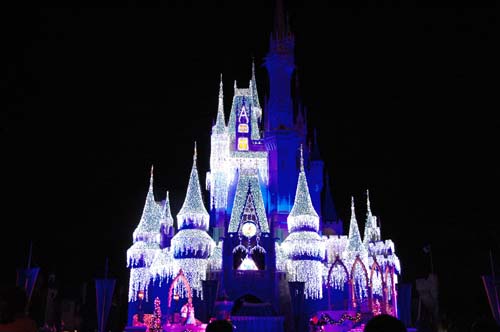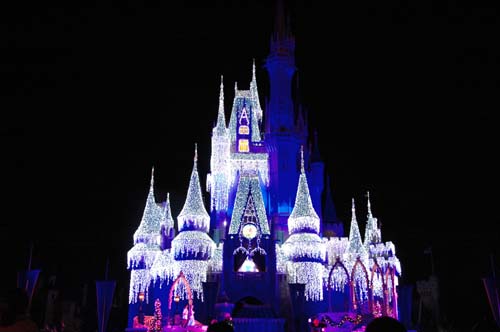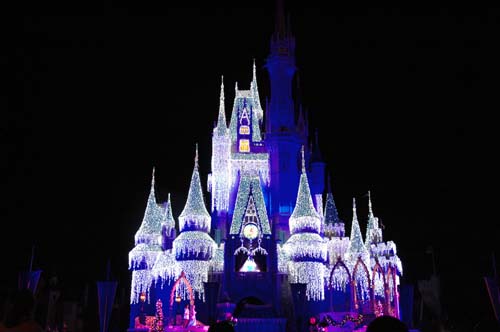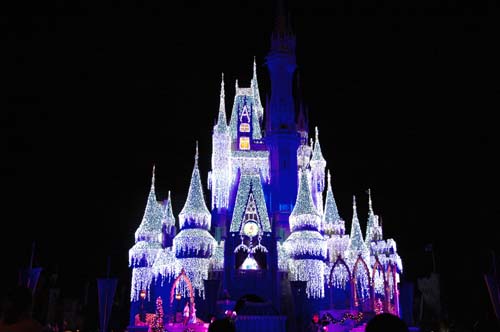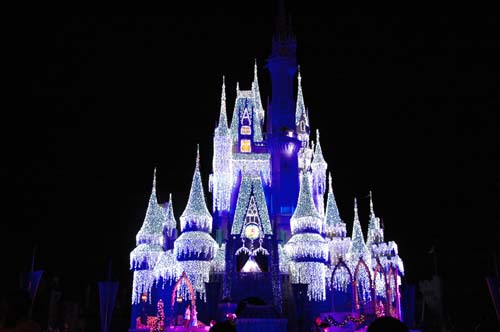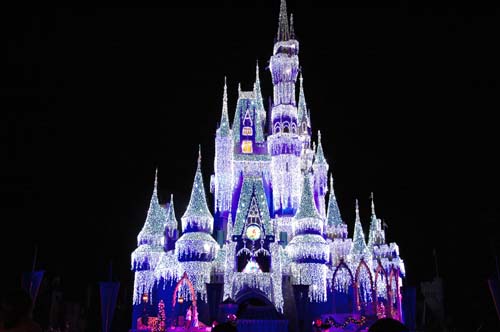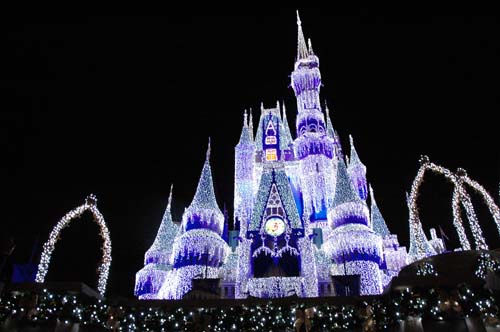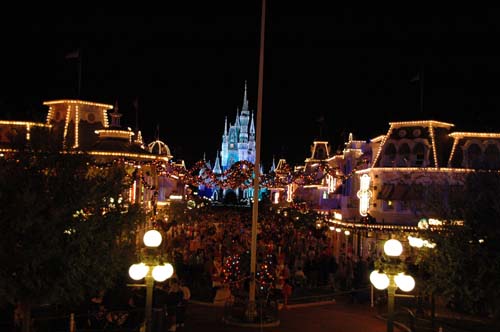 I have seen the ceremony and the castle changing colors many times and I still get goosebumps watching it.  It truly is beautiful.  They do this every night leading up to Christmas.  It is done while the park is still open so you don't need the extra Christmas party ticket to see it.
If you are here for the holidays put this on your must see list!
Category: Disney World