I tagged along with Teresa and her family today to see the Disney Fairies at Magic Kingdom in Walt Disney World.  We got there about 9:30 AM for the rope drop to Toontown.  It is in the same place as the meet and greet for the Princesses.
The rope dropped and people took off running.  One lady had the brakes on her stroller and couldn't push it and was left behind in the pack.
The four of us were not too far from the front.  The line to the left is for the Princess meet and greet, the line to the right is for the Fairies.
They take you into the next area in groups of 3 children. When they open the doors you are in a themed waiting area. You are in a magical forest and can see and hear fairies flying around the room.  You are told how you will meet the fairies. You are referred to as mainlanders. The fairies are waiting for you as you turn the corner into Pixie Hollow.  You are to believe that you are shrinking to Fairy size as you enter their room. The decorations in the room are oversized. We got to meet Fawn, TinkerBell, and Iridessa.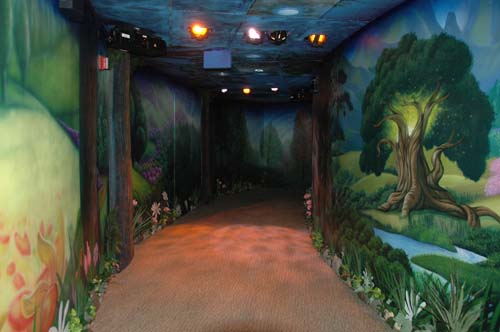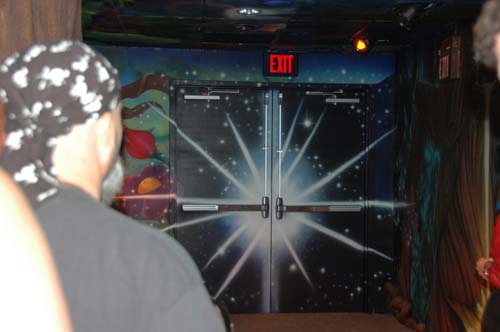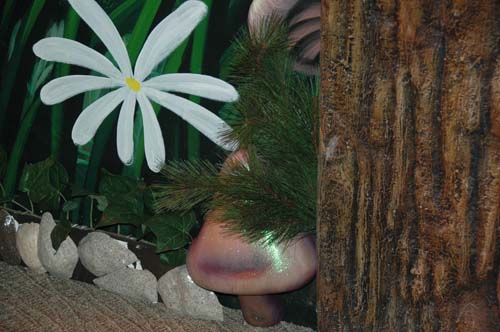 You get a couple minutes with each fairy. They played games with the children.  There were also adults waiting to get an autograph.  After they talk for a bit with the child then a PhotoPass photographer takes your picture.  They very smoothly move you to the next Fairy.  The kids looked like they were having a great time.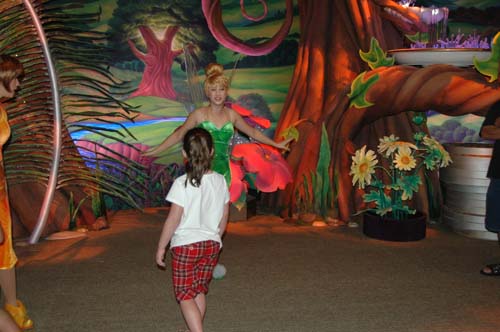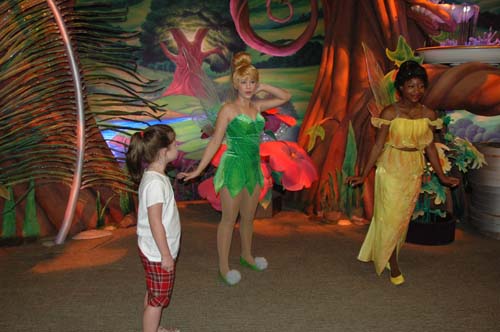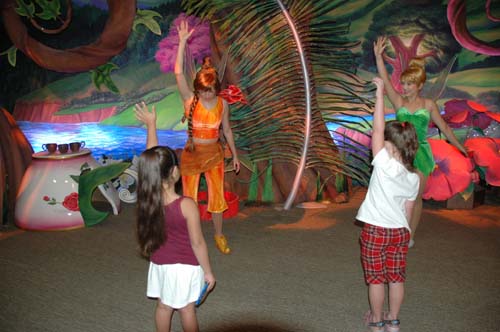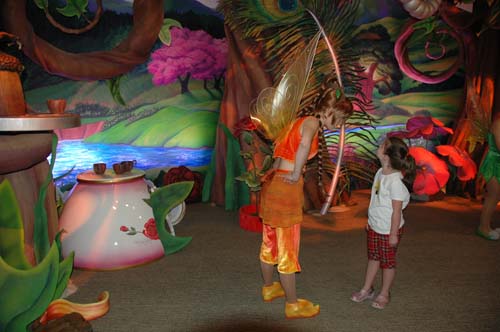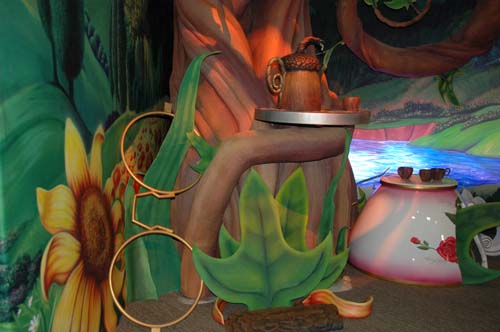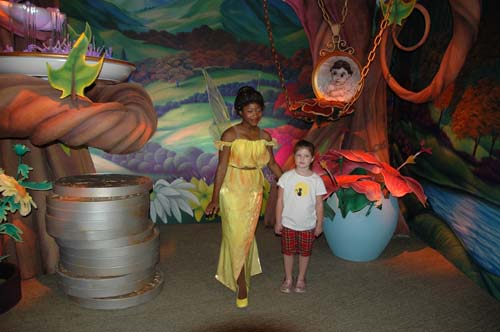 Tink is my favorite fairy so I was anxious to see how she would act and talk. The cast members working this attraction seemed very excited to be showing off the fairies.
The time in the room seemed to fly by and before we knew it our time with the fairies was over. It was no surprise on our way out of the area there was a large display of Fairies merchandise.  When we came out there hardly was a line so maybe it is better to wait a bit before hitting this attraction. I know I will be bringing my granddaughter to see the Fairies.
Category: Disney World, Podcasts