High School Musical 3 debuted this morning at Hollywood Studios in the Walt Disney World Resort in Florida.  The skies were dark and gloomy.  There were cast members soaking up the water in the area where they would perform.  There were large crowds waiting for the show when it started to rain.  They canceled the 10 AM show.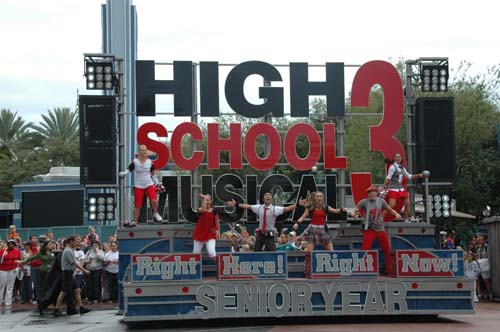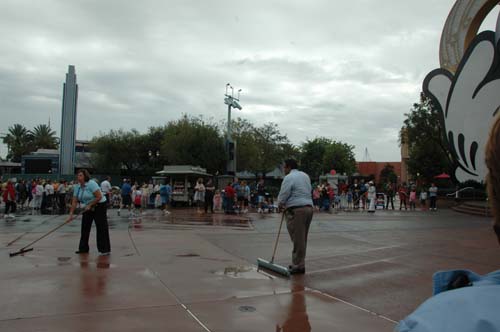 We waited around to see what the weather would do and wanted to see if they would try again at 11.  There were several stories going through the crowd what Disney was going to do.  Finally about 15 minutes before the start of the show they started drying the area again. When they thought they had it all up they came out with quite a few large garbage bags of towels and laid them down to get every last bit of water.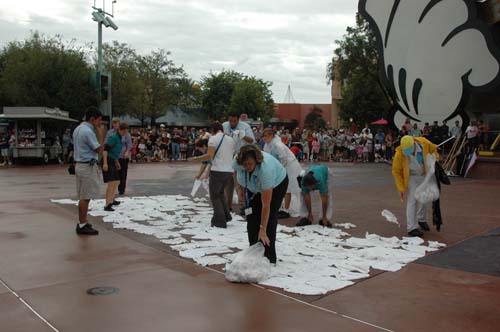 The cast members were having a contest to see what section of the crowds could yell the loudest when they asked if we were ready to see High School Musical 3. The crowd erupted with screams and cheers when the performers were coming down the street.
The show is performed in front of the Sorcerer Mickey hat.  Be sure to get there early if you want your kids to see the show.  Once the float comes in you can move to get a better look. They do ask those in front to sit or kneel down.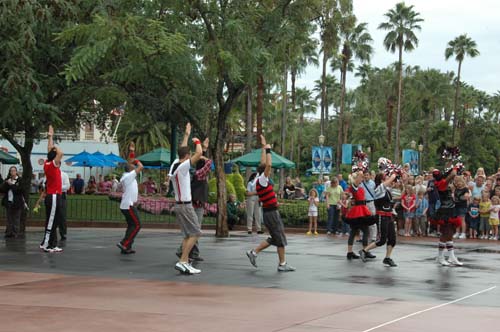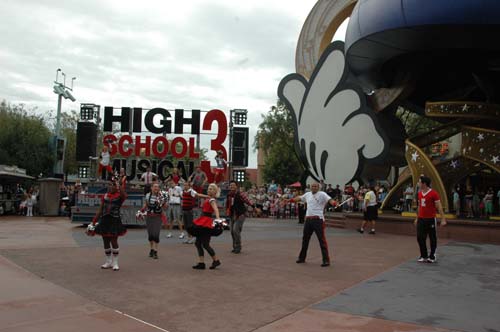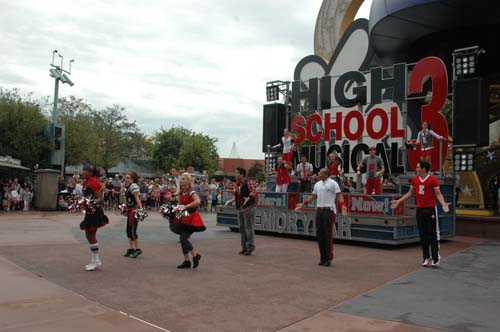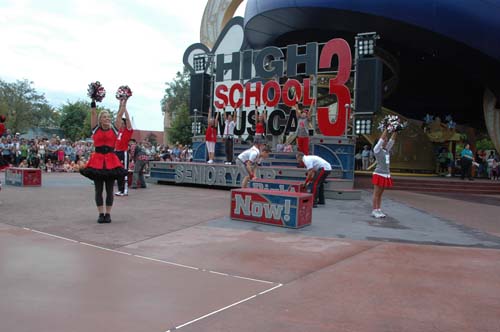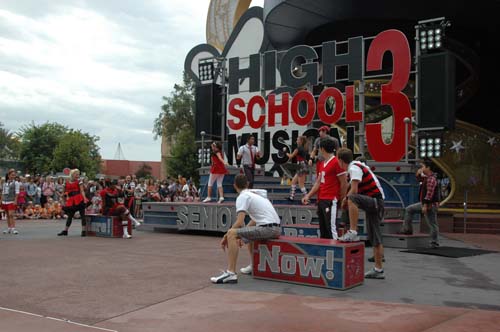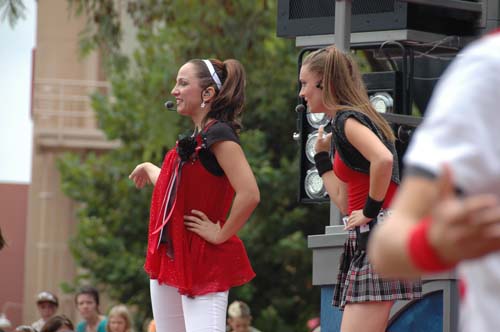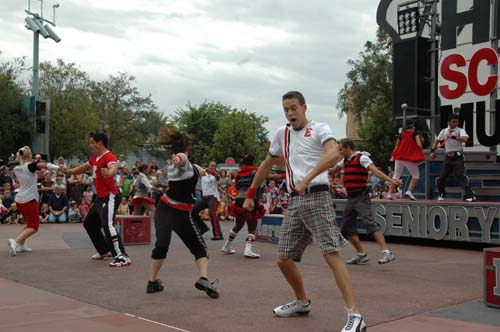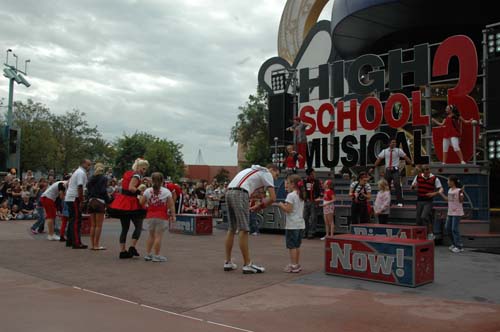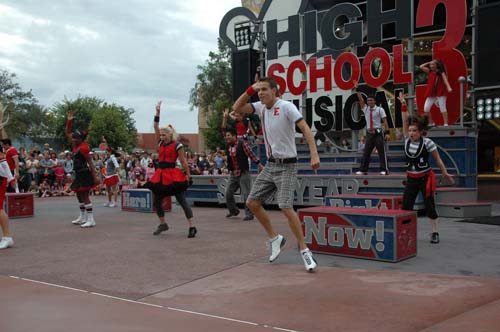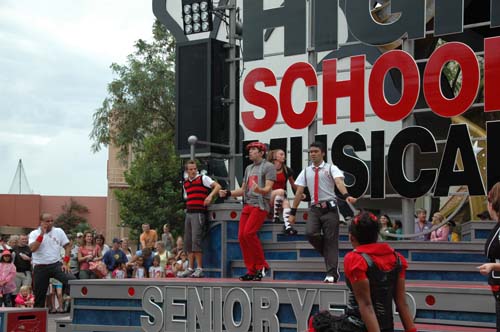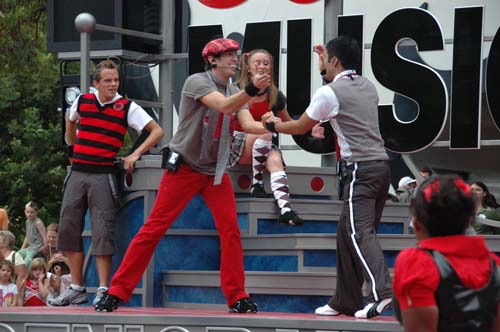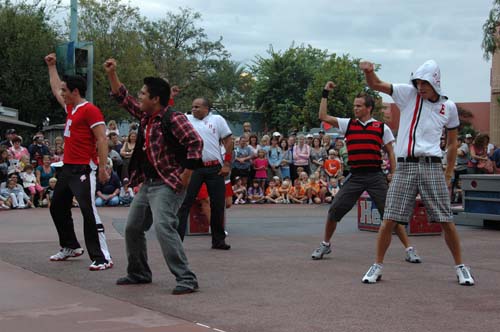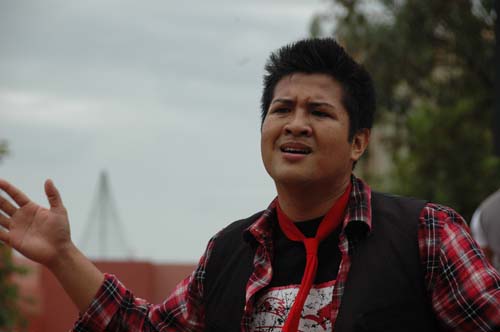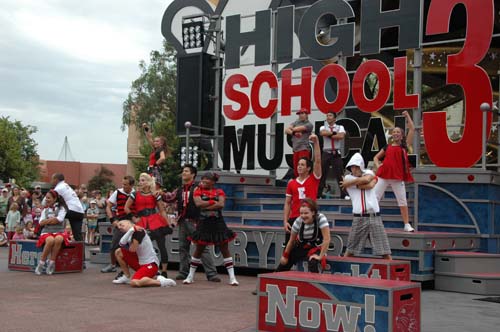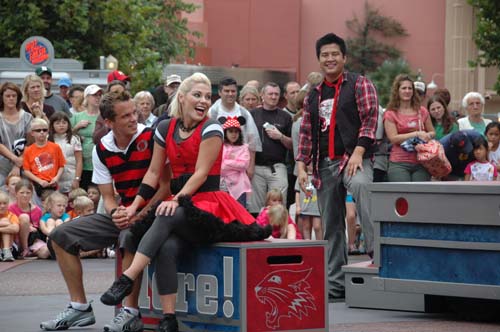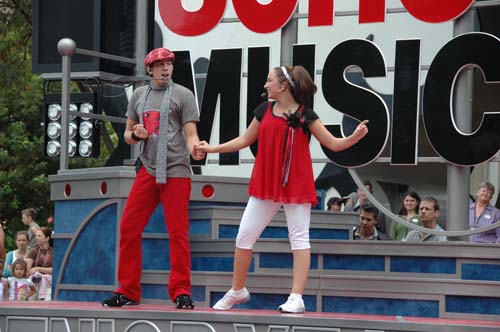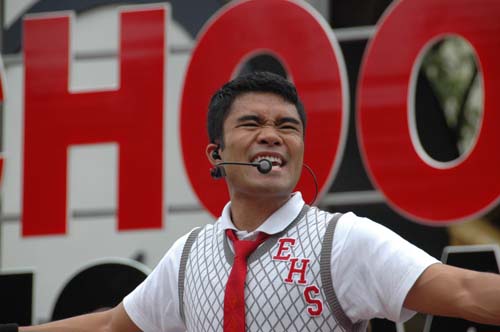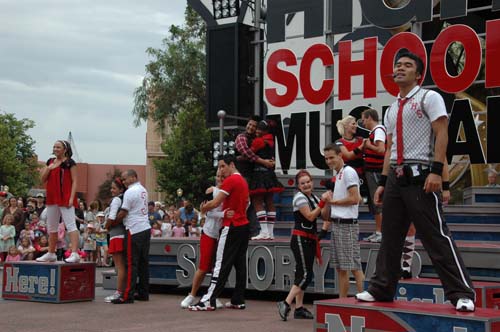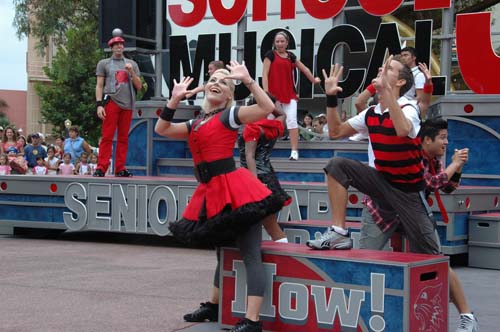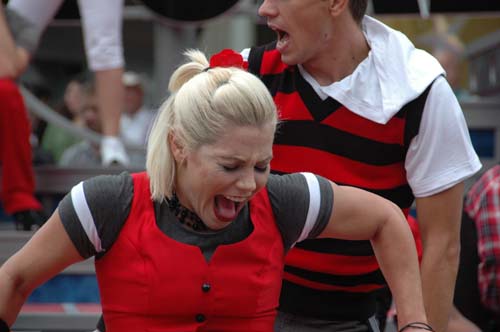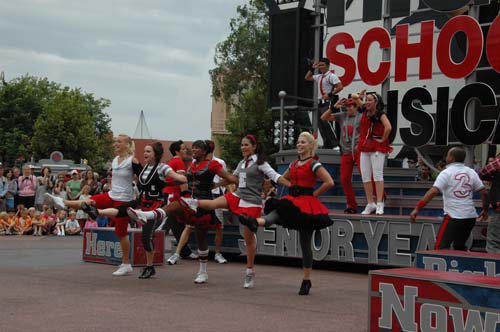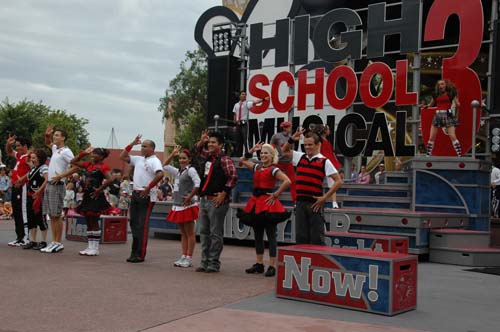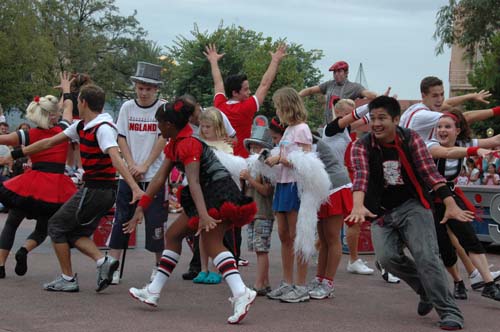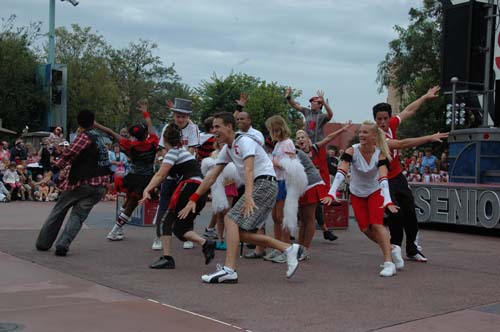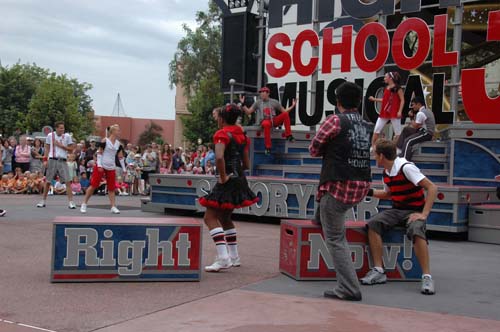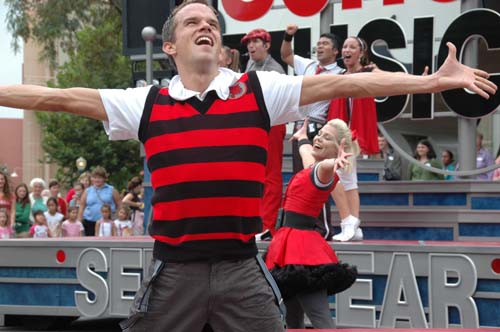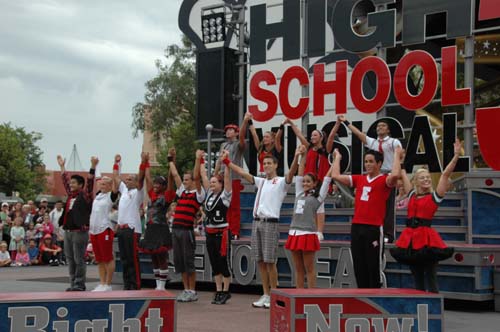 It is a high energy show like the old shows were.  It was amazing to me to see the adults in the crowd dancing along. I didn't like that some people seemed to have left their manners at home when people were waiting for the show to start.
If you have kids that enjoy High School Musical you will need to see this show.  Don't forget to pick up a times guide when you enter the park for performance times.
Category: Disney World