I got to do something today I have never done.  There was a Orlando International Dragon Boat festival at Downtown Disney in the Walt Disney World resort today Oct. 17. The boats all had a dragon head and tail. There were teams from all over the country.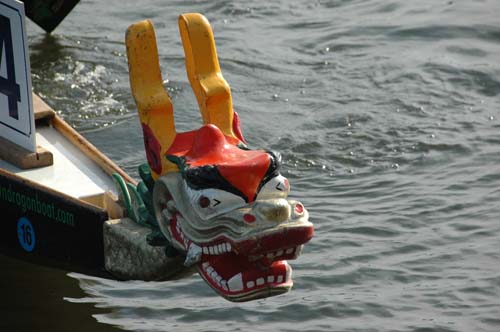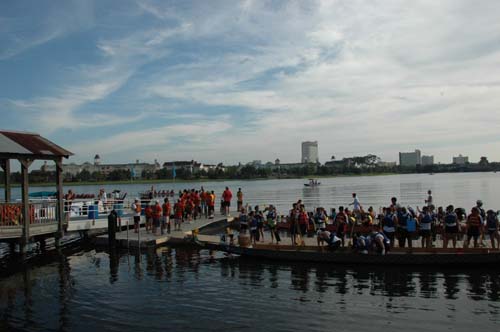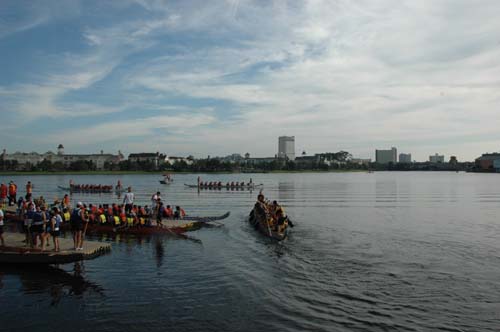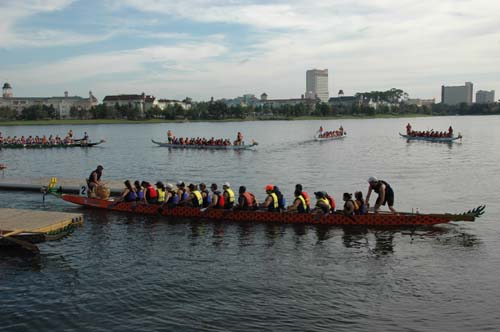 I had heard about this before and decided that today would be the day I would check it out.  It was a beautiful day today for racing.
The racers and their teams set up camp at the far end of Downtown Disney near Cirque de Soleil.
There were lots of people participating, getting team photos, etc.  The teams competing were lined up to use the Sassagoula boat ramp.  The teams all shared eight boats.  While 4 teams were racing, the other teams were loading their boats.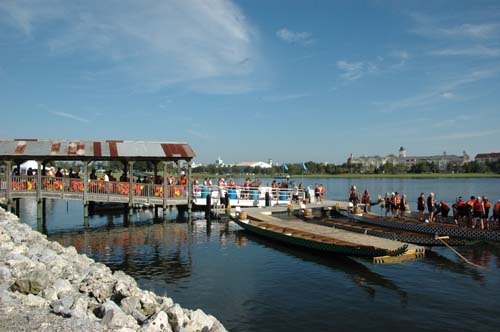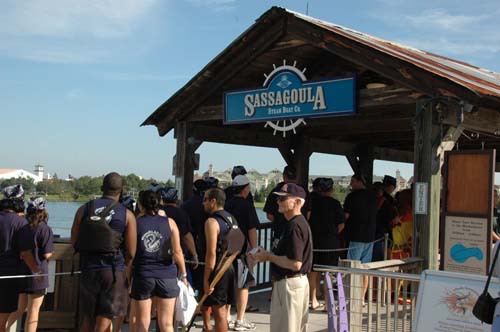 I learned new meanings for hold the boat, and let it ride.  I know in our house we use hold the boat quite often and it means something totally different, and let it ride sounds like something you do in Vegas.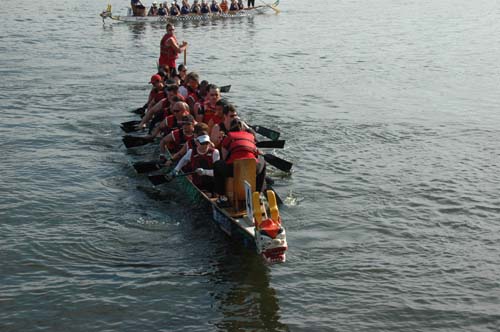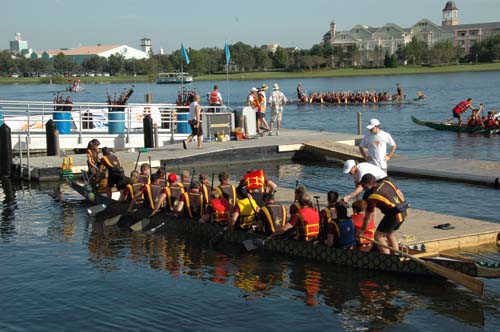 It was amazing to watch how the teams enter and exit the boat.  I was waiting to see someone fall in the water but no one did.  Sometimes they had to scoop water out of the boat. They have a person in the front of the boat beating a drum to set the pace of the paddlers. There was a person standing in the back of the boat steering it. That person also shouted out the instructions of what to do.  They had a very small area to get away from the dock without running into the rocks.  Commands were flying left and right and they all looked so synchronized.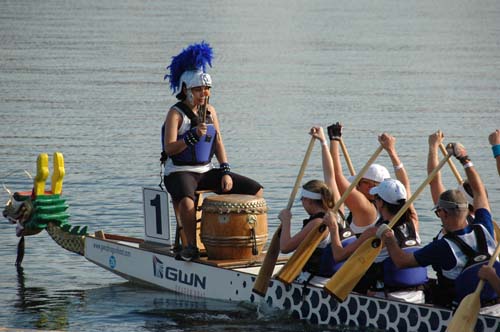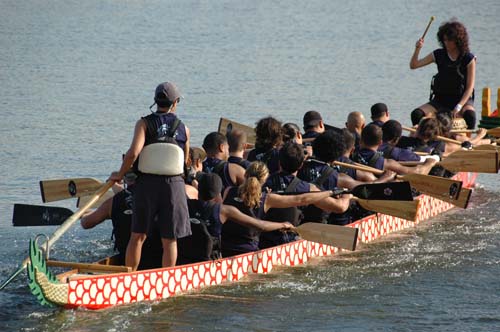 The teams paddled down to the start line near the other boat dock closer to the shops at Downtown Disney. It was amazing to watch the team's stroke their way down the lake.  The drum beat picked up the closer they got to the finish line.
There were several close races at the finish line. I think my favorite team was the Hawthorne Dragonflies.  All the team members were over 50 years old.  There were special races as well.  There were a number of breast cancer survivors competing in a special race.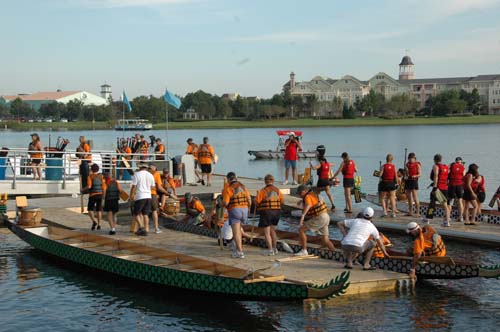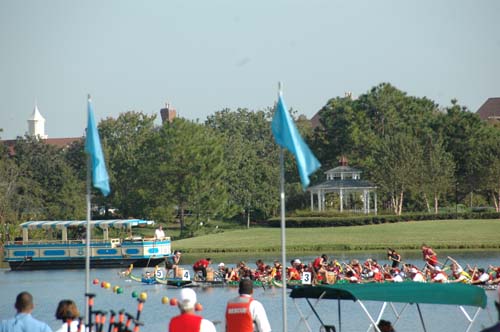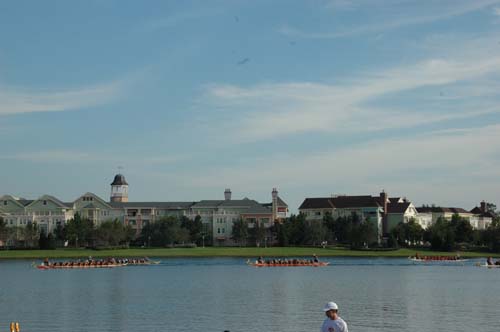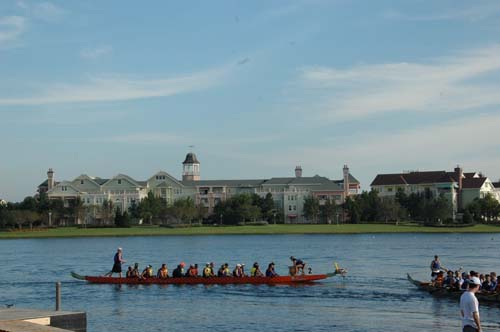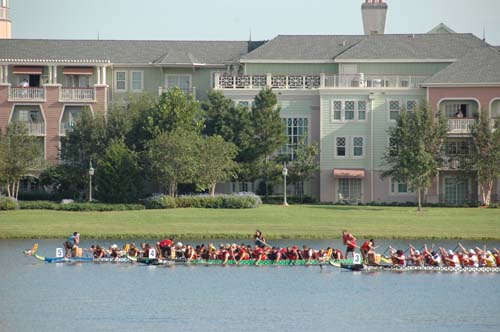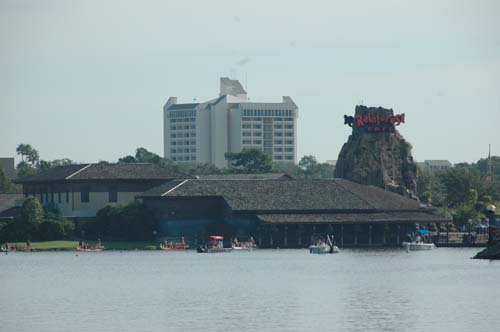 I know I will be back next year to watch them.  Congratulations to all those that participated in this event!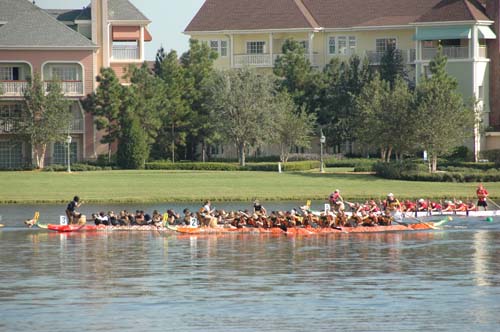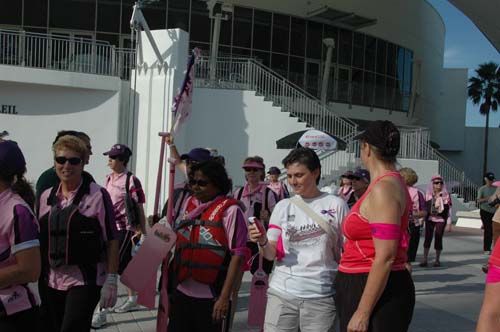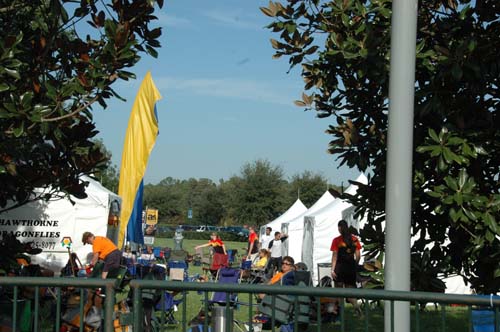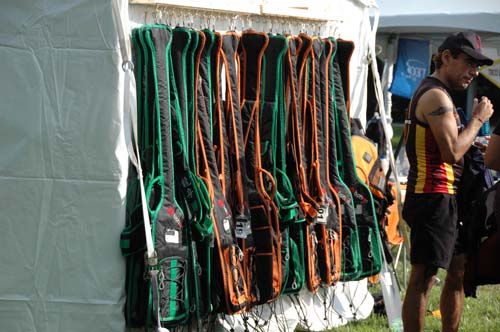 Category: Disney World, Podcasts, Universal Orlando