Of course he is going to Walt Disney World in Florida.  Today in Magic Kingdom Michael Phelps was honored with a heroes welcome down Main Street.
Main Street was decorated with red, white and blue balloons.  It looked so festive.  There was a Disney camera crew filming from Town Square.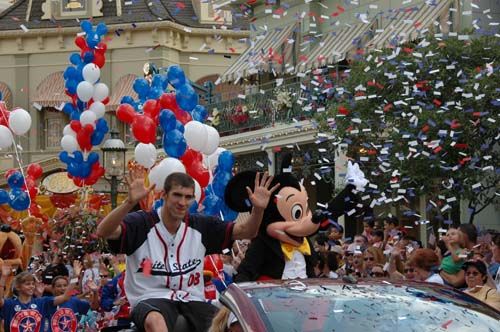 If you want a good spot for a Disney parade you need to get there early.  Main Street was pretty crowded about an hour before the parade. They periodically announced that Michael Phelps would be there at 10:30 AM.  I am always impressed with how Disney Cast members entertain the crowd while you are waiting for a parade.  We were entertained by the Disney Barber Shop quartet and got to witness a swearing in ceremony for a group of young fire fighters.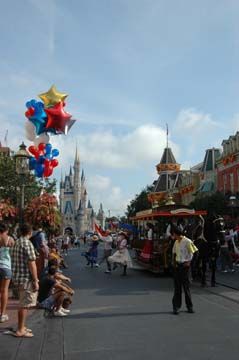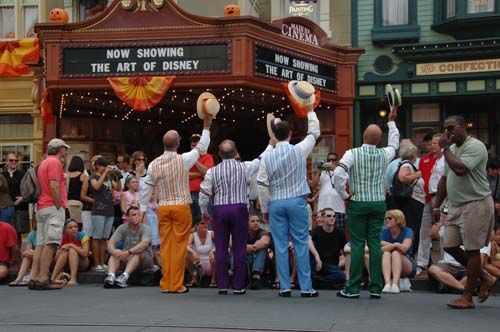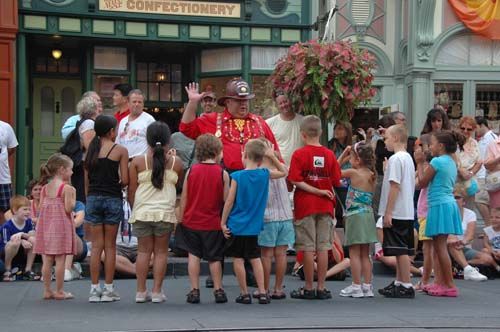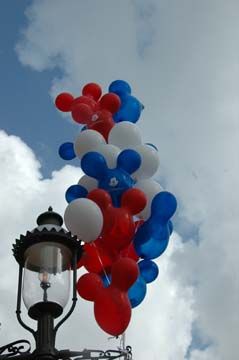 The crowd started to get excited when the cast members started to hand out small American flags for use to wave.
Finally it was parade time.  The Timber Creek Regiment from Timber Creek High School in Orlando Florida marched down Main Street. You could feel the excitement building.  As you looked down Main Street a group of police motorcycles came into view. As their lights were flashing and they sounded their sirens the crowd went crazy.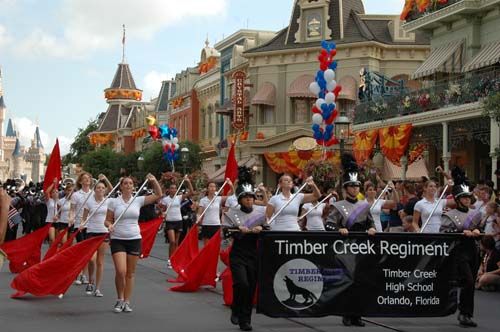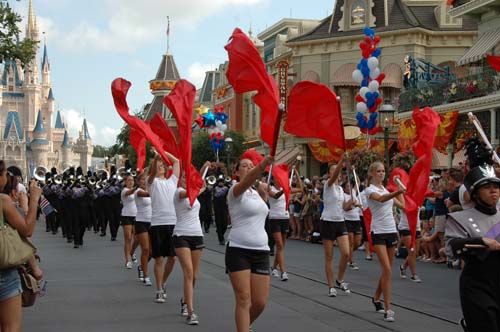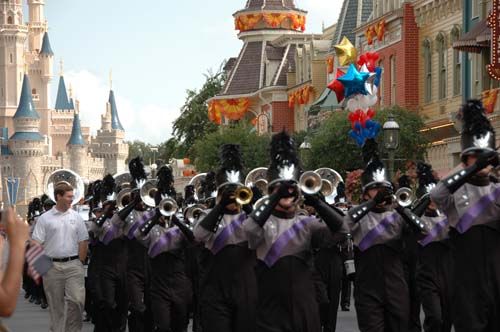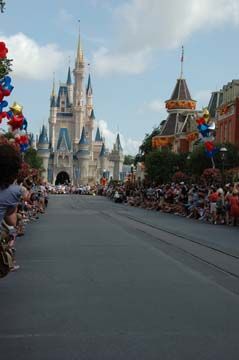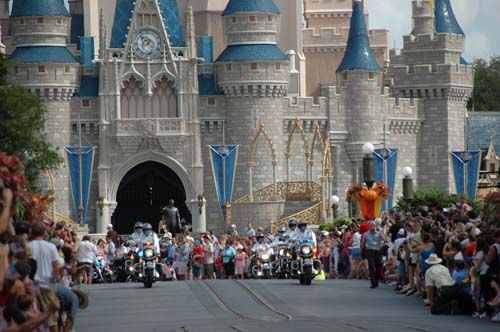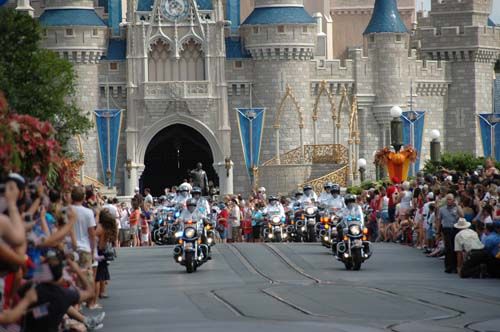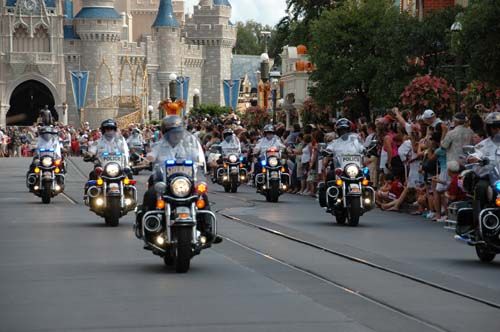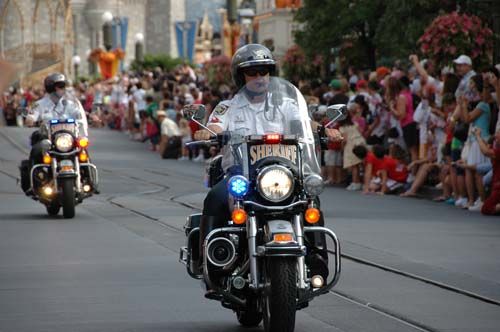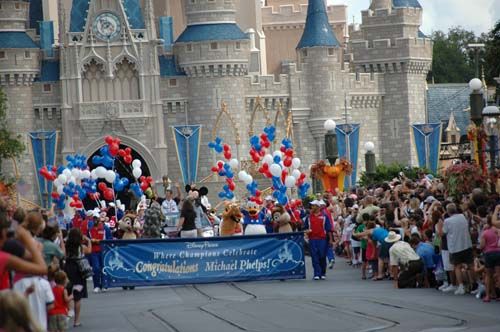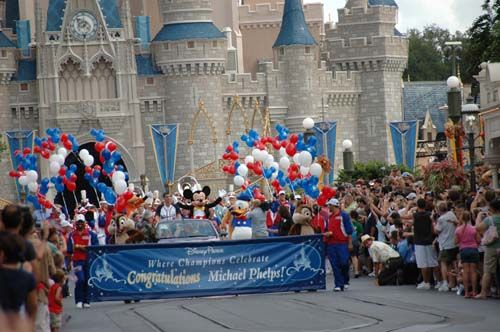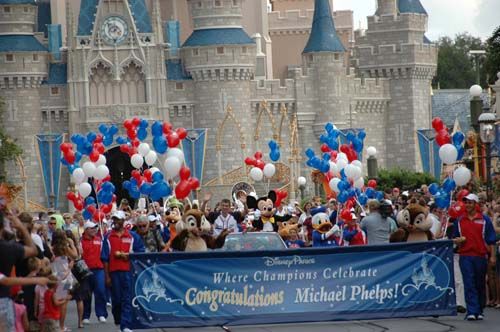 After they past you could see Mickey and friends with Michael Phelps in front of the Partners Statue.  People were yelling and screaming as they came down the street.  There was a young boy with a handmade sign saying he hoped he would swim like Michael Phelps some day standing next to us.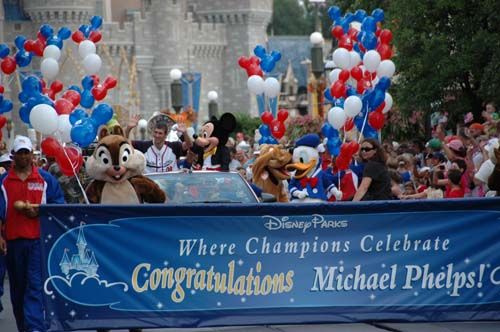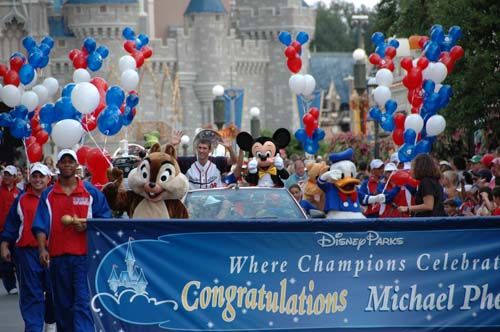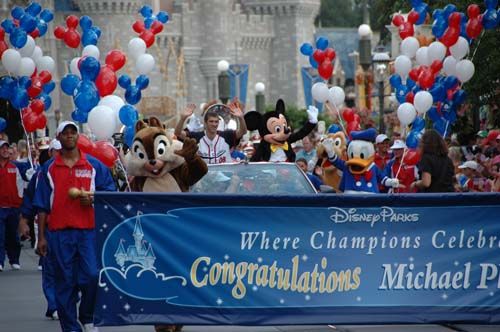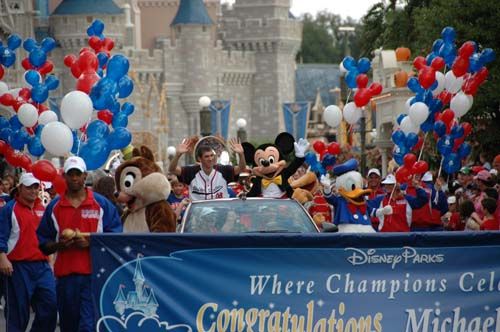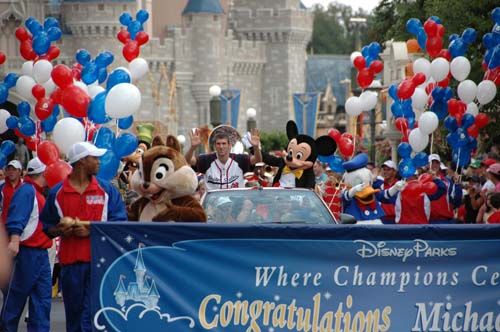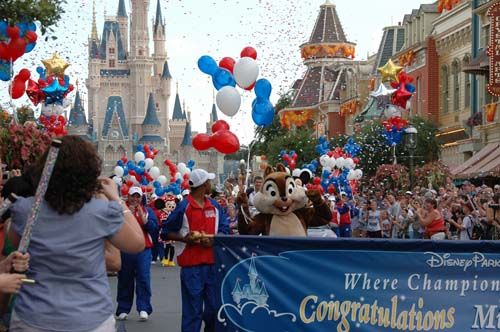 It was so exciting to see Michael Phelps up close.  He seemed very excited that people were yelling and screaming for him.  As he came past us Disney released confetti and streamers.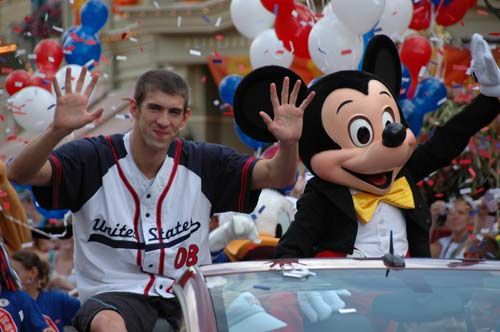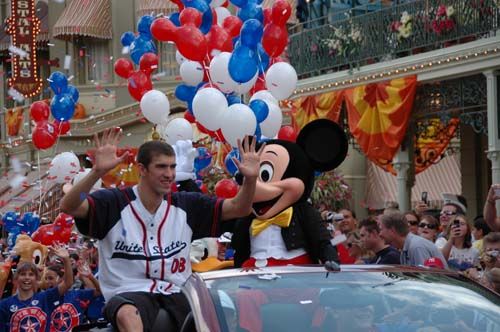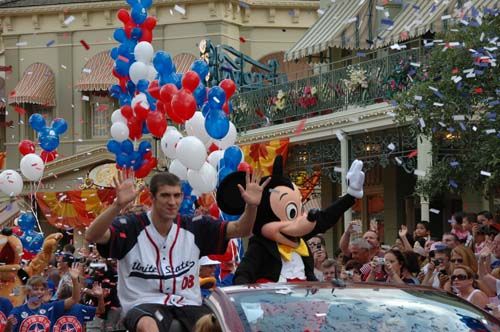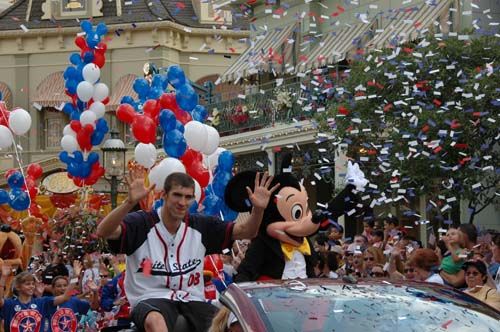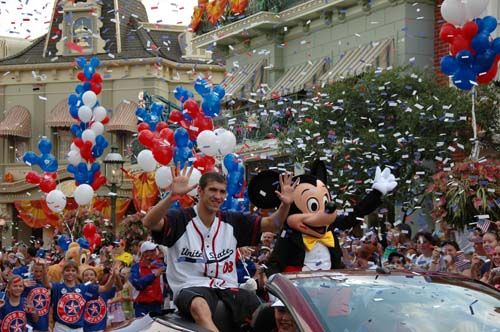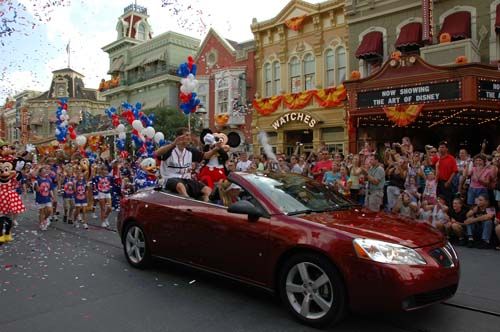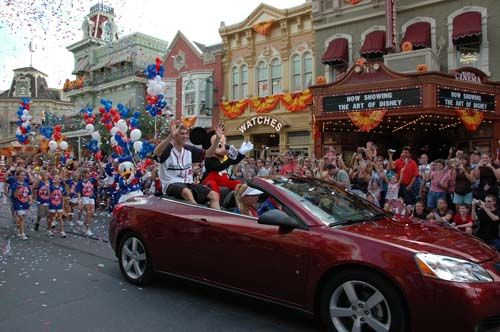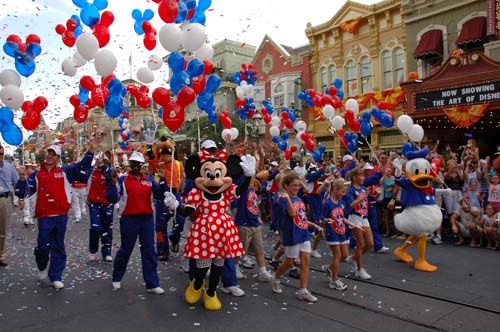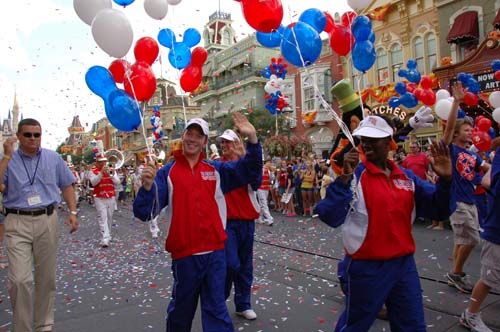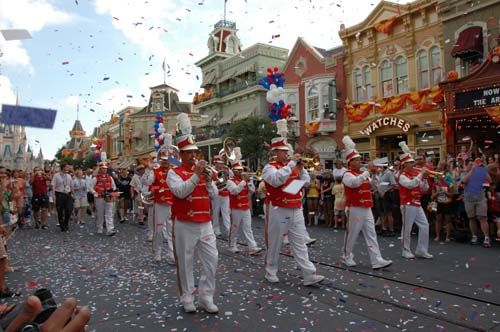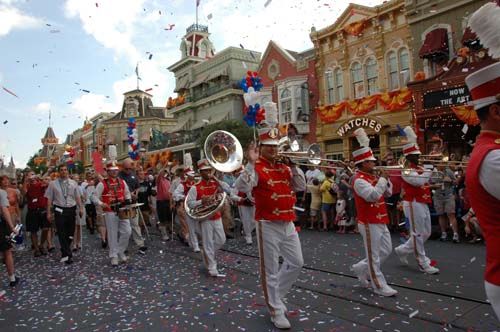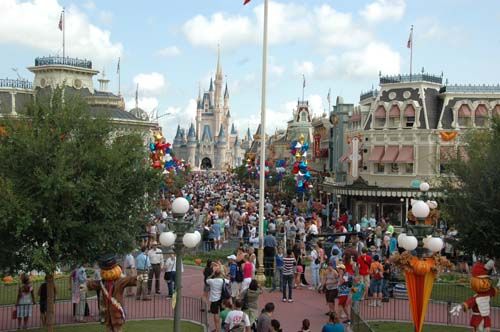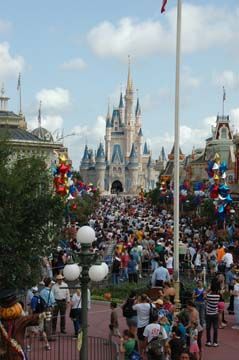 I left feeling proud to be an American and that I could help celebrate a true Olympic athlete.
On our way into the Magic Kingdom we got to meet Justin Muchoney, the Disney Chief Magic Official.  My daughter yelled out Justin and ran over.  We got to talk with him for a few minutes. We told him we were jealous of the job he has. We used to live near him in Pittsburgh PA. We also got to meet Kerri one of the Disney ambassadors.  I think we are official Justin groupies now. He was very excited to be there for the parade. I thanked him for his thread on the DIS reporting on his duties for WDW.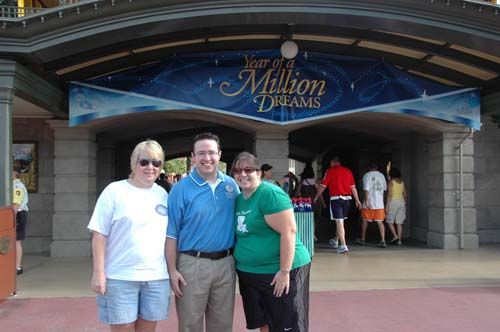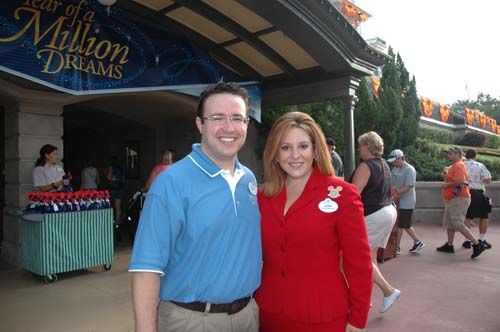 Category: Disney World