Warning: This is my first blog so it may be a bit rough around the edges.
When I first started on the DIS, I always wondered what the people I was meeting online would be like in person. For our first cruise, we met about 20 DISers onboard. It was fun cruising with people that we got to know online. This was long before the Cruise Meets Board started.
Each time we prepared for a cruise, we met a few more people. In 2004, there were 150 DISers on our cruise. It was incredible! We had a group photo on secret Deck 7. It was great going to Quiet Cove and seeing people that we knew on the way. We made some great friends, some that we still keep in touch with, some that we will be cruising with in the next couple months.
After the 2004 cruise, we did something I could have never imagined doing – we flew to Boston to stay with a couple DISers and go to a party in New Hampshire with them! If you would have told me when I first found the DISboards that I would go halfway across the country to stay with people I just met online I would have told you that was crazy. It all worked out fine though and we had a great time, strengthened some friendships too.
In 2005 we expanded this more as we prepared for the Eastbouond Panama Canal cruise. My husband and I drove down to Chicago to meet someone that we would be cruising with. Since that time we have met many people in advance of cruising with them. This summer was no different.
We are cruising in three weeks with a few hundred friends from the DIS, and decided to go to Chicago again and meet some of the DISers that we would be sailing with. Pdarrah (Pamela and Dan) invited those of us in the area to come to her house for a cook out and then go over to Railroad Days in West Chicago. This was a carnival, taste of West Chicago, concert and fireworks event. We met up with micmse2003 and Mousehouseman (Cheryl and John) at their house before heading over to see Pamela and everyone else. Downrivermama (Tina and Kaitlin) drove down from the Detroit area just to meet everyone!
Being from Wisconsin, we had to bring cheese curds and mozzerella whips. Sorry Pamela, we were actually bringing three bags of curds and one bag of whips, but Cheryl made us open one at her house! If you haven't had fresh cheese curds you don't know what you're missing.
At Cheryl's house, we had some strawberry daquiris and cheese curds and just got to know each other. Cheryl has a really cool Mickey kitchen. We tours Pamela and Dan's gardens when we arrived and met geffric (Susan & Scott). We had a nice cook out and then headed over to the park for the rest of the festivities.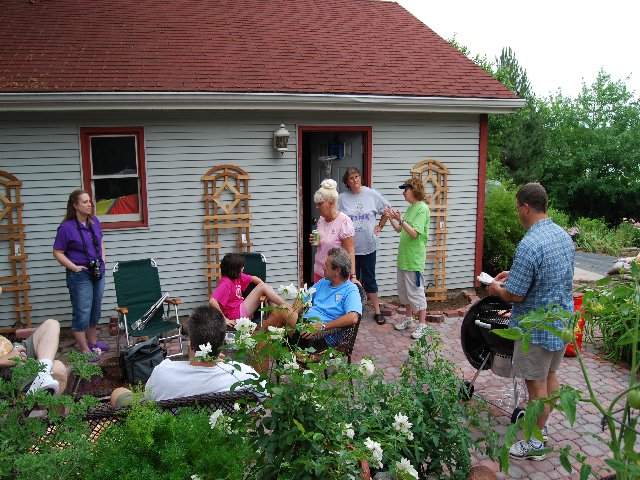 It was a beautiful night, we even needed to wear sweatshirts which is very unusual in mid-July. We set up in the baseball field and then the kids convinced Dan to take them over to the midway for a while. The ladies all went over to watch the headliner – Micky Dolenz. Yes, from the Monkees. I was surpised to find out how old the Monkees are and that all four of them are still living! Micky was pretty good. He sang a variety of songs, not all from the Monkees. His sister has been his back up for many years and she sang Linda Ronstadt's hit "different drum" which I thought was great. Cheryl requested some pictures so I worked my way to the front of the crowd and got some really good shots of Micky for her.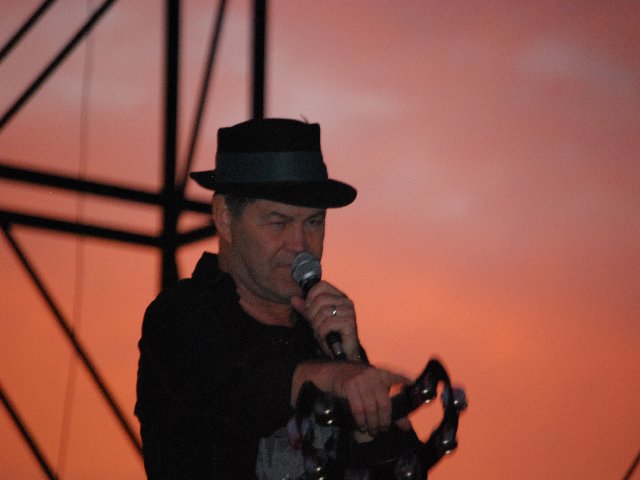 Beautiful sunset that night too.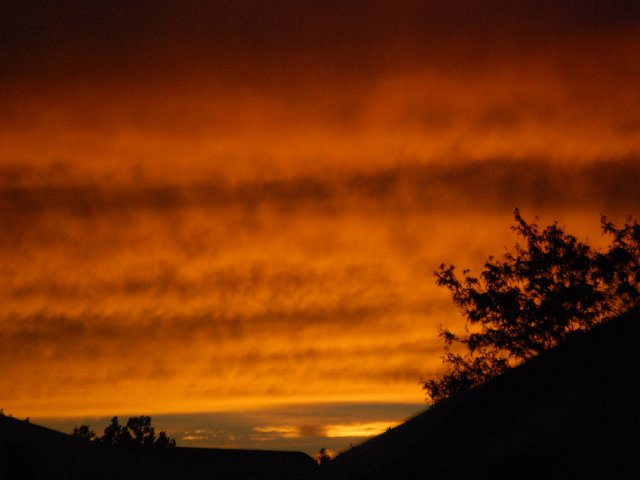 After the concert, we gathered back at the baseball field and got ready for the fireworks. The firework display was great!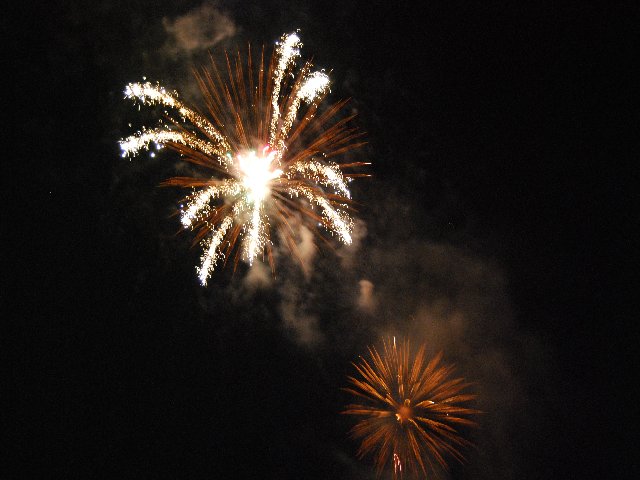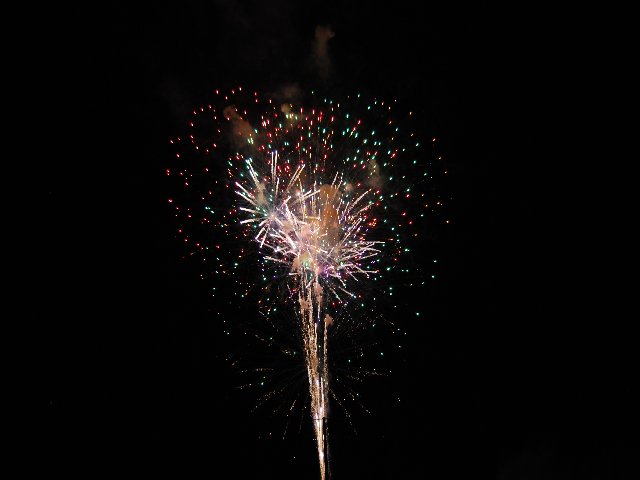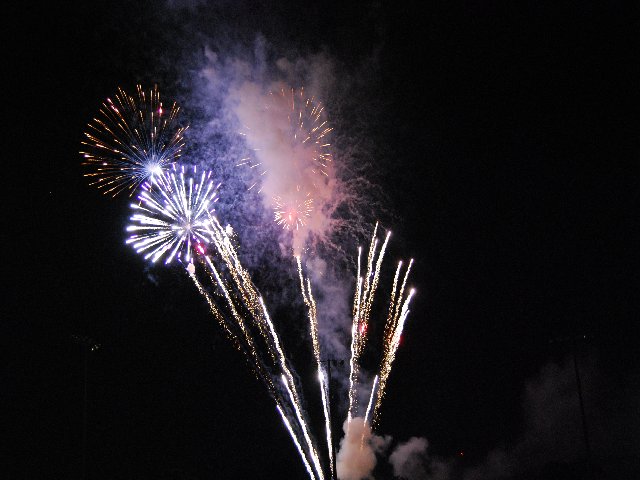 After the fireworks, we said our goodbyes and headed back over to Cheryl's where we were able to stay long enough to wish John and Cheryl a Happy 40th Anniversary. We said our goodbyes, but not for long, as we'll be cruising together in no time!
Category: Disney Cruise Line